Interview
Behind The Curtain: Black Honey
Black Honey have never been ones to think small, and on 'Written & Directed' their flights of fancy are out in full force. Izzy B. Phillips unpacks the rich world that makes up the band's second.
It's July 2020, and the teeth-bitten tongue of Black Honey's self-titled debut album art is licking flames, embers curling at the edges. Out of shot, their fearless leader Izzy B. Phillips has upended her mum's lawnmower and is letting the petrol flow, high off of freedom's fumes.
"I'm still so proud of album one, but the only record you really get the right to burn is your own, y'know?" she laughs eight months later. "There was a very 'phoenix rising' moment to it that just felt very artistically liberating - to be able to say, 'Fuck the past off, I'm moving forward'."
If fans in Izzy's DM's were fearing the worst, they needn't have worried. Black Honey's backyard pyrotechnics were never meant to symbolise the end of the band, but the dawning of a new era, taking their spaghetti-western style of rock'n'roll to new theatrical heights. And with follow-up 'Written & Directed', the quartet (completed by guitarist Chris Ostler, bassist Tommy Taylor and recent recruit drummer Alex Woodward) are intent on shaping their own narrative – one that shows the listener their many sides.
"We actually wrote three albums-worth of demos, slotting into these distinct families," Izzy explains. "The first was very nighttime disco 'Drive' soundtrack, and then I was exploring an album-ish of Motown ideas. But I just remember coming into the studio and being like, 'Guys, we need to go heavy'. It started with 'Disinfect' and 'I Like The Way You Die'. I wrote both songs with Carl Barât and Olly [who played with] The Prodigy in the space of two weeks and knew that they would be the singles to slap people in the face."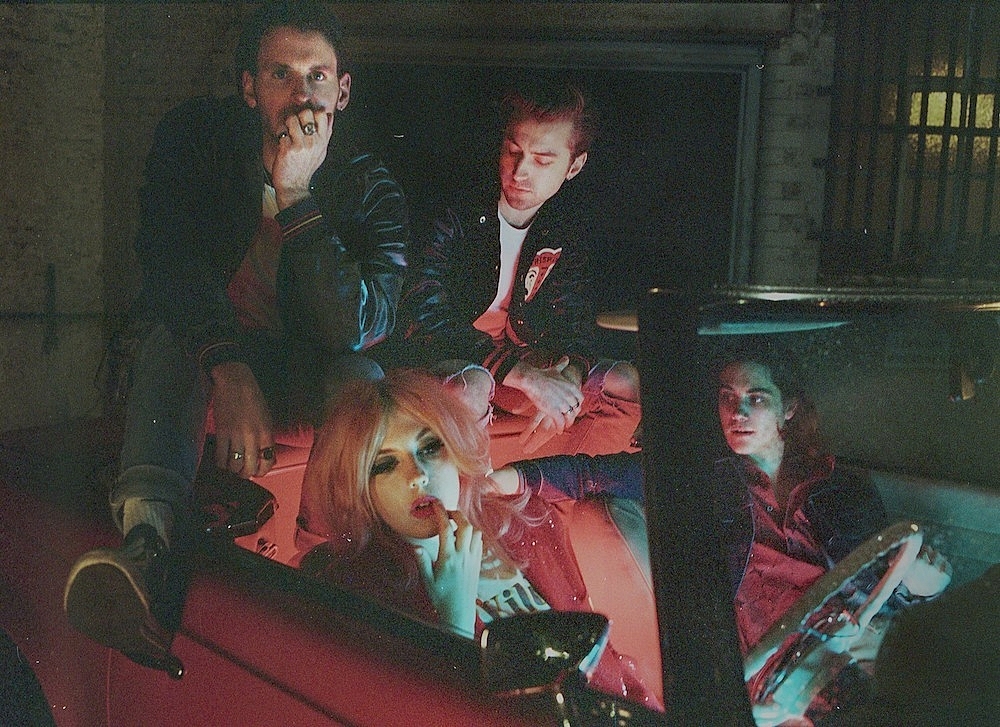 "My therapist says that there's a village of people who live within us, and it's about exploring the different parts."
— Izzy B. Phillips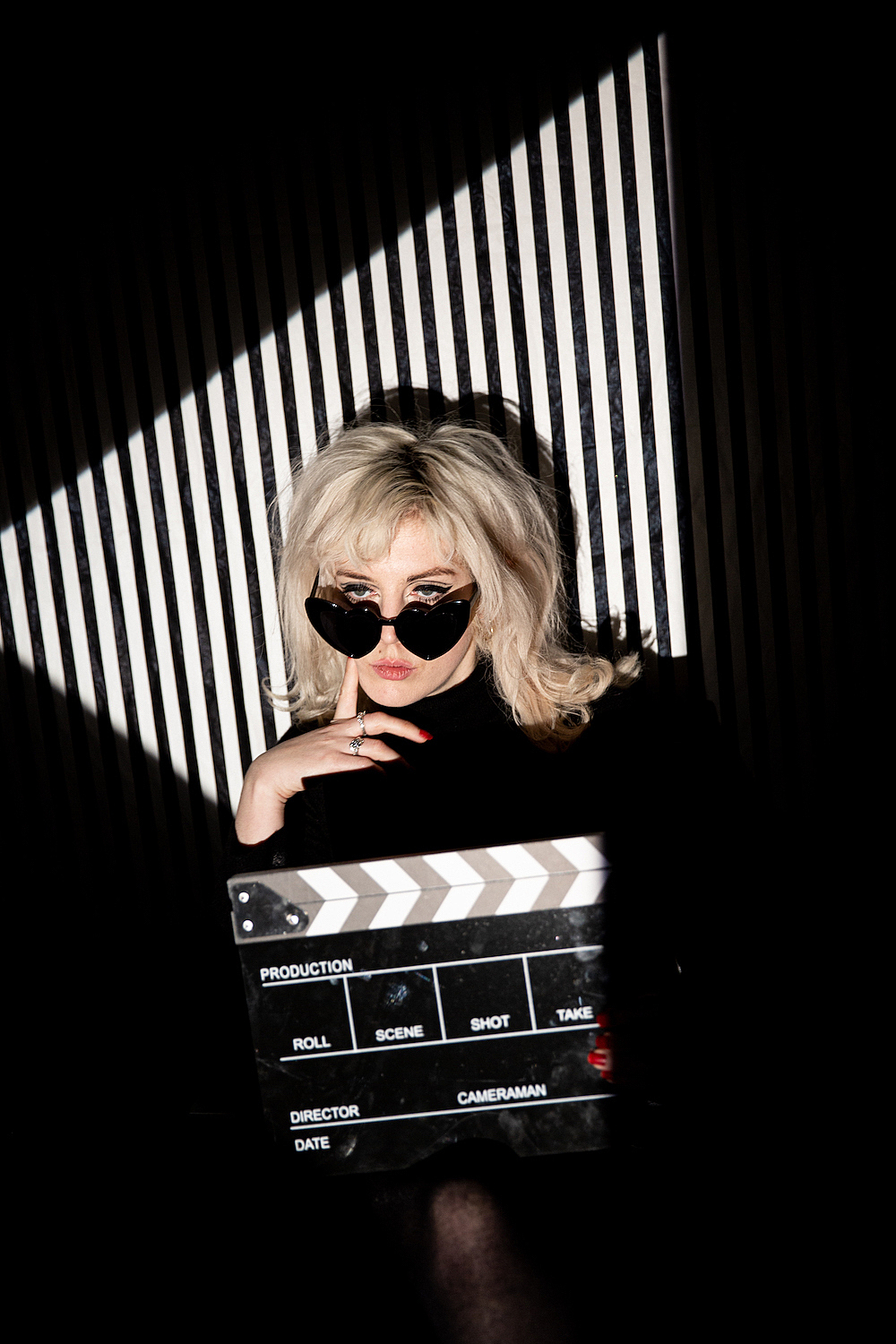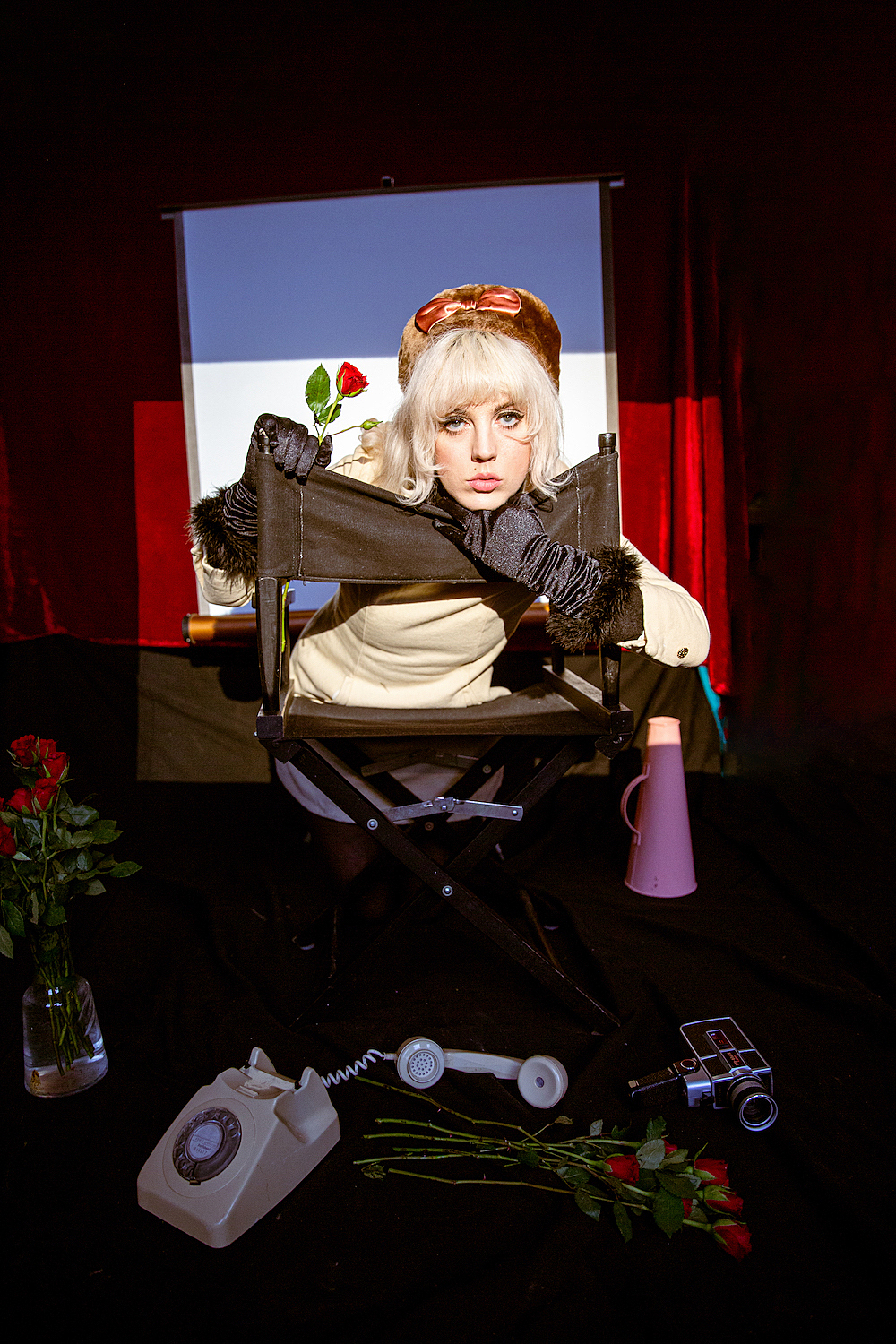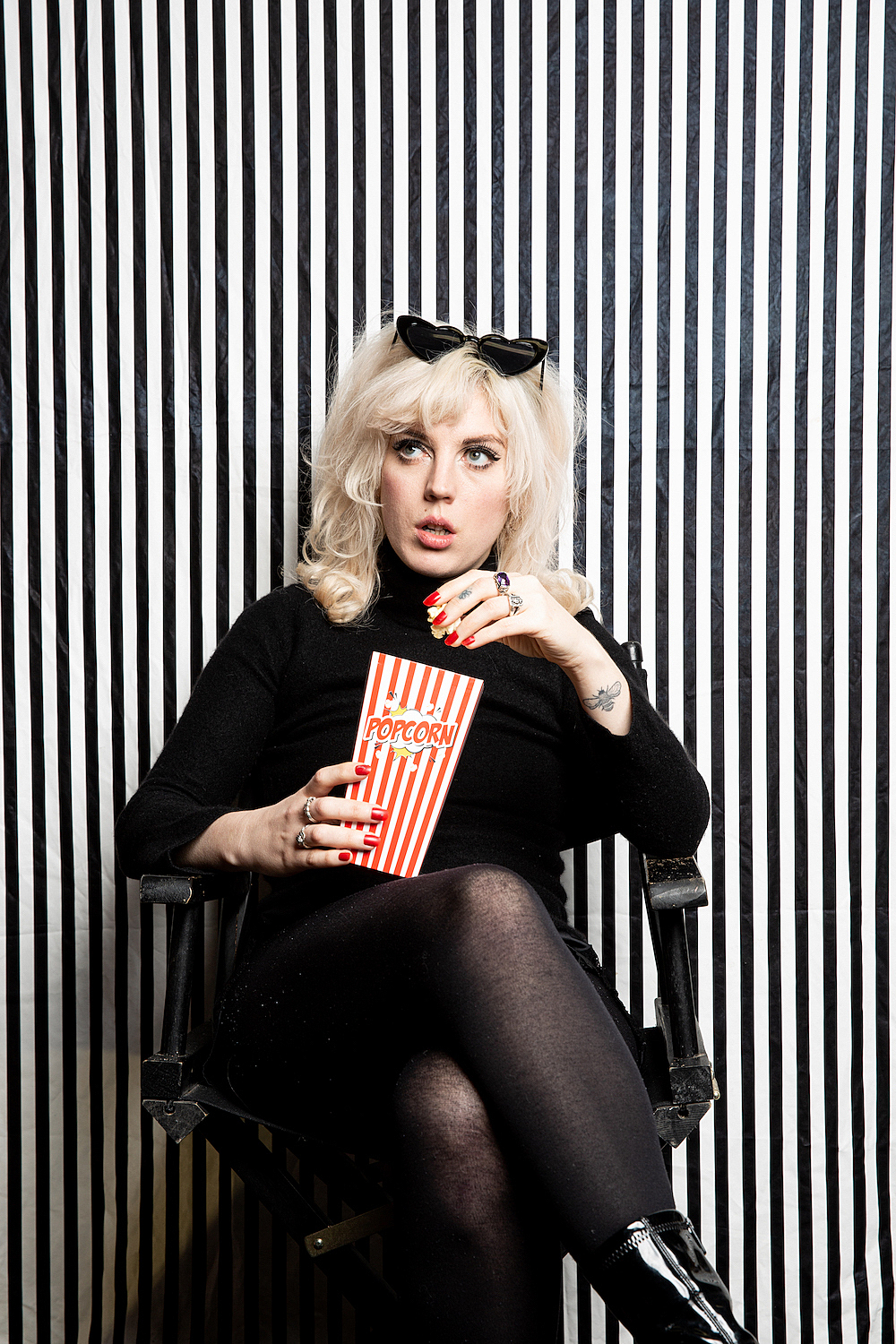 Always content to offer a peep behind the curtain, the world that Black Honey have built as an independently-signed band is a real testament to the ingenuity of Izzy's creative imagination. All the visuals for 'Written & Directed' so far have been the stuff of high-end fashion house fantasy – go-go dancing vampires, cowgirl pin-ups, evangelical nuns in a Tarantino desert - delivered on an impressively small budget. When not busting out her glue gun on set, Izzy can also be found creative directing and songwriting for other people, never quite content with sitting still.
"For a long time I found it quite difficult to manage praise about being a visual artist because I always felt that it would be like diminishing our musicality," she says. "But then I listened to FKA twigs on the Louis Theroux podcast, talking about how obsessed she was with world-builders. I really identified with how she spoke; I love things that are completely escapist, and I also like to see how people do it without it being so glossy all the time. When I was struggling with my creativity in lockdown, doing stuff for other people was a great way to switch modes. All of that is easy to me; it's a lot harder to write your own truth."
The first step to truthfulness is figuring out the multitudes of who you actually are. As someone who constantly has a million ideas and identities firing off in her head, 'Written & Directed' found Izzy doing a lot of subconscious soul-searching, most of which only really made sense as a result of the pandemic; "That happens a lot with me, where I don't really understand what I'm doing until afterwards," she notes. With the album fortunately finished before the first lockdown, the forced halt to her usually hectic schedule has had her revisiting the characters she intuitively embodies, pondering what each of them might mean for her most authentic self.

"I'm really into the concept that any caricature of yourself is a true extension of you," she says. "My therapist says that there's a village of people who live within us, and it's just about drawing the different people out in different situations or exploring different parts. I find it quite fun! I don't think I ever sat down and thought 'God, I don't know who the fuck I am' until lockdown; I've been living my life through all these femme fatales, but when it all comes down to it, I'm still living at my mum's house, trying to do a career that doesn't pay you any money. You realise that you've been crutching on your extension personalities instead of tapping into your core being, really figuring out what those core needs are. There's been some intense reparations and healing and I don't think I'm out of the woods yet, but I definitely feel like I'm going to be coming into the new world as a different person."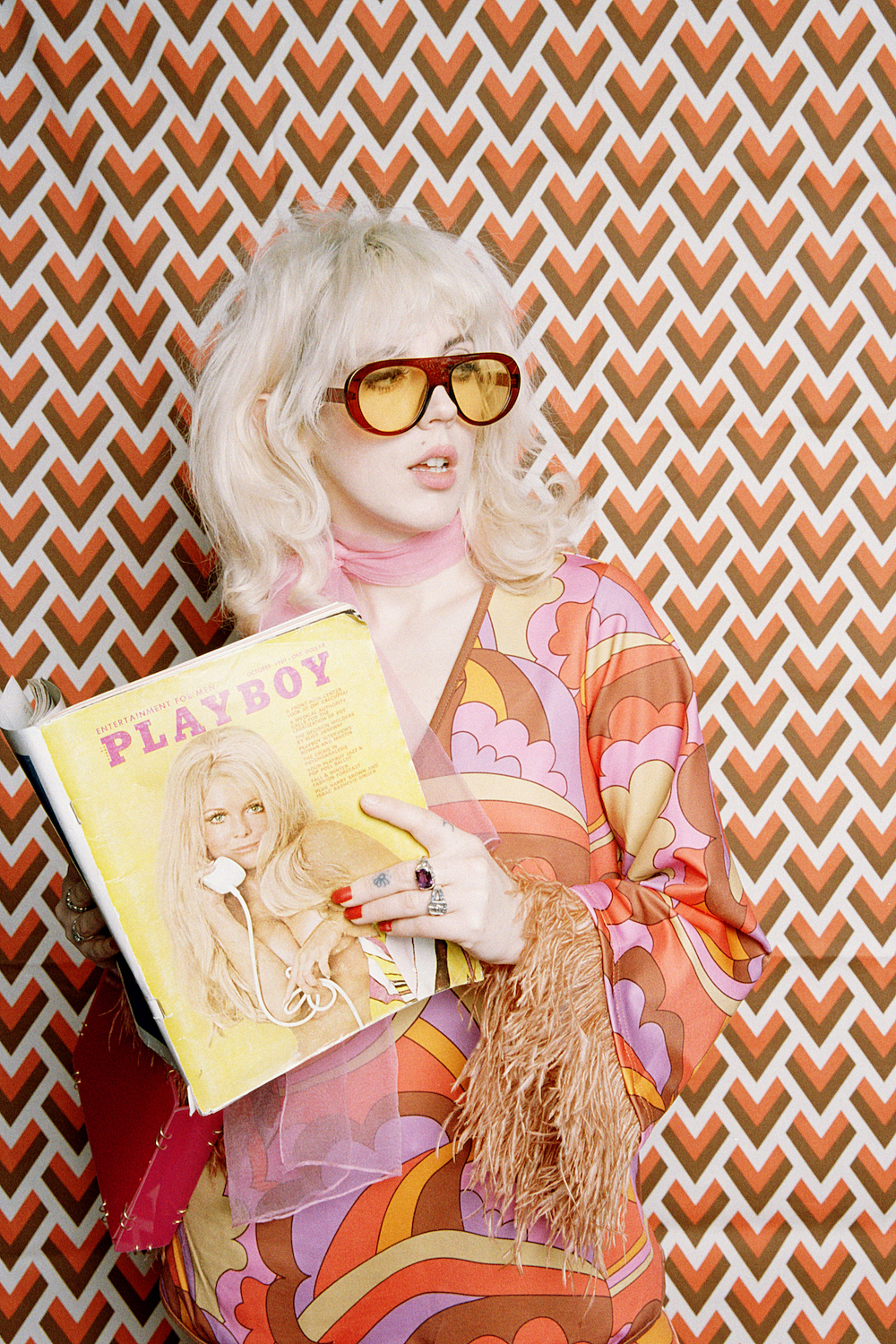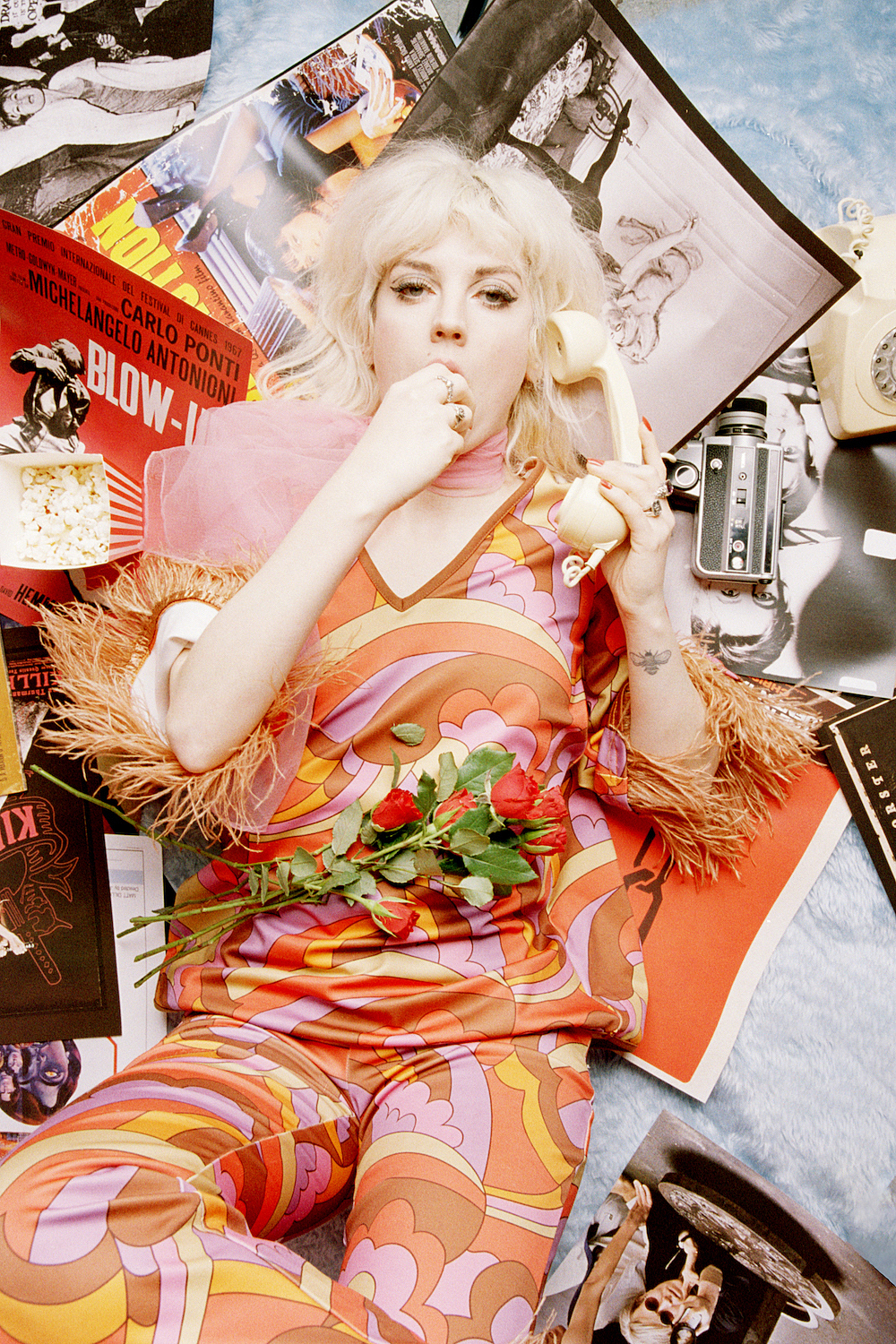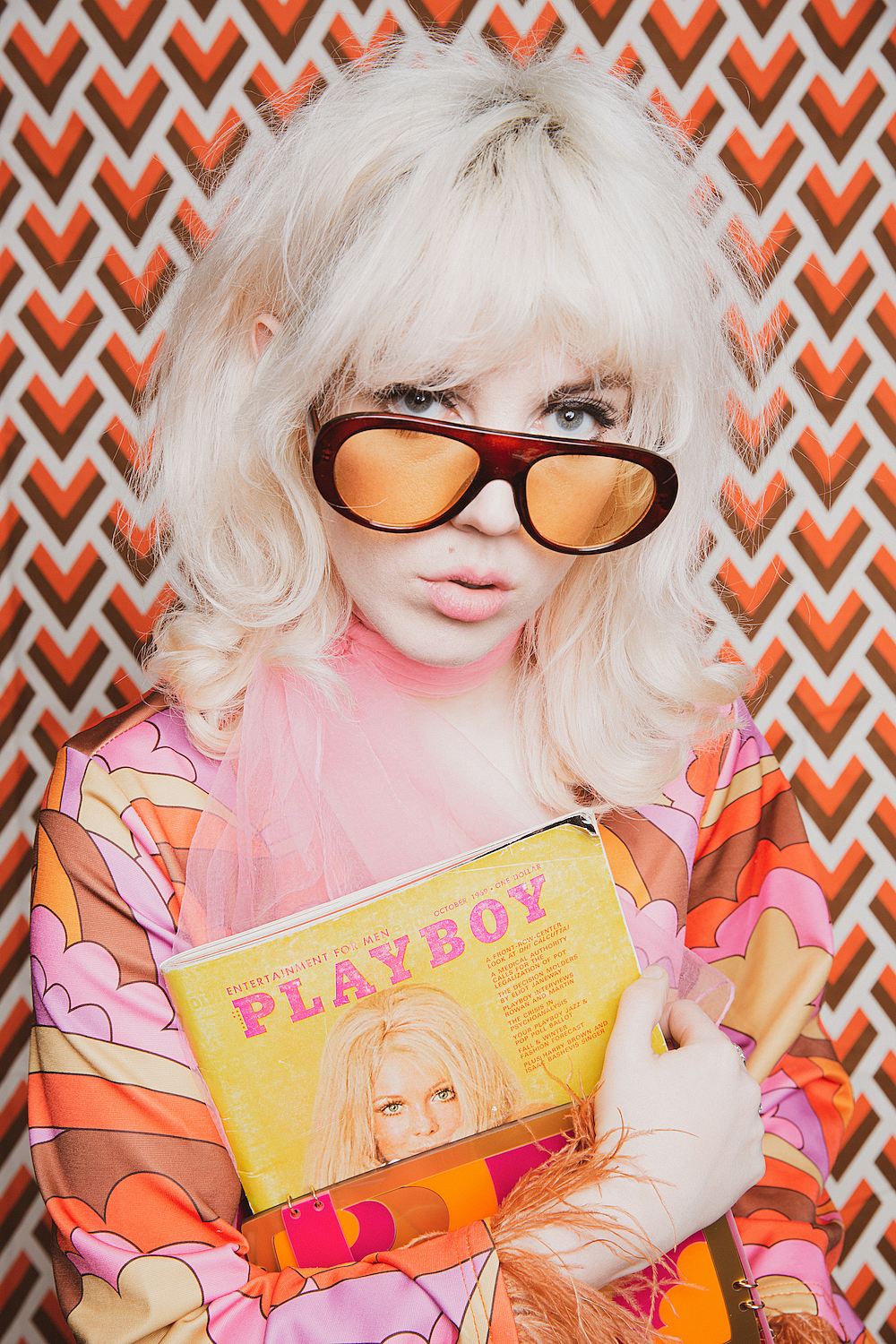 "Indie rock doesn't have to only follow the cues of straight white males anymore."
— Izzy B. Phillips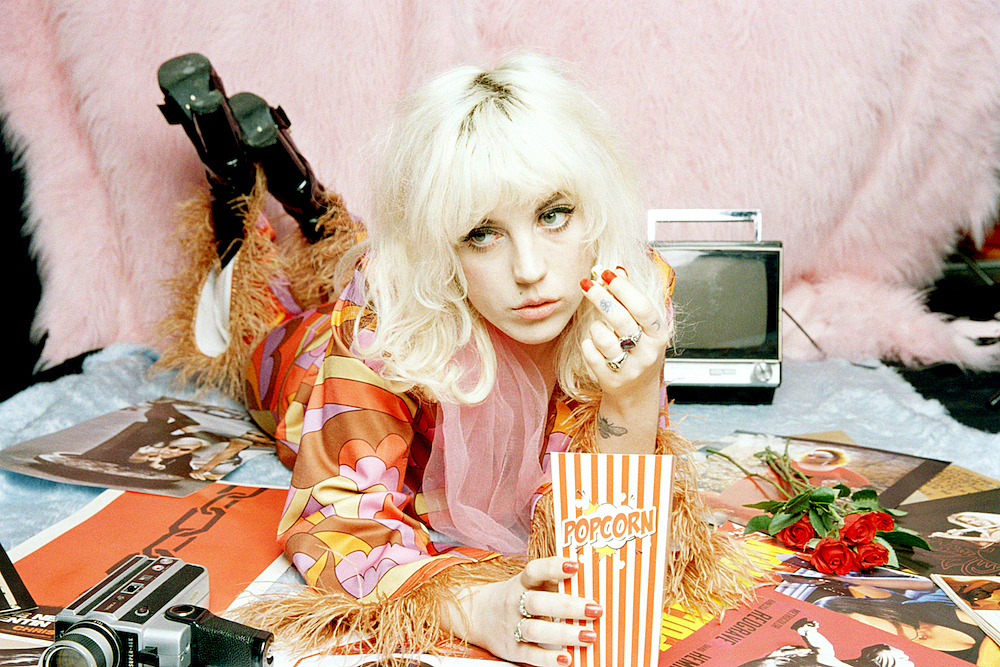 The album process (and subsequent epiphanies) also meant unravelling some of the 'one of the boys' internalised misogynies that often plague female indie fans, forced to adapt-or-survive in a traditionally male space. As a figurehead in an ever-diversifying landscape, Izzy takes comfort from no longer wanting to dampen any of her attributes, allowing herself to embrace a feminism of more nuanced gender expression.
"I think I really align myself with LGBTQ+ culture because I had such a struggle to identify where I land on the spectrum between my femininity and masculinity growing up; I knew I was a woman, but I was so confused by having some of those more stereotypically 'masculine' traits," she says. "I don't think I'm the poster child for perfect activism, but I do think that if you have a platform and can be part of social change, you absolutely don't have a choice when it's so much bigger than you. We all carry around these patriarchal structures, but it's about breaking down those parameters around you and realising that indie rock doesn't have to only follow the cues of straight white males anymore. If I can open the door just a little bit, who knows who might come through? I just want girls and people of marginalised genders to hear this record and feel like they can own their angry side and stomp their way into class. I want them to feel fierce."
It's this sense of personal growth that is instrumental to 'Written & Directed'. Nothing in life is constant, but there is always a new way to explore your creative identity, to become the architect of your own vision. "It can feel a bit scary retelling the truth of my life, but I really think that I'm myself in all of these stories - even if it's as this hyper-characterised vampire villain go-go girl," Izzy confirms. Don your costume and fetch your motor oil; it's time to let the flames begin.
'Written & Directed' is out now via Fox Five Records.