Watch
The Cribs share new video for 'Siren Sing-Along', announce new shows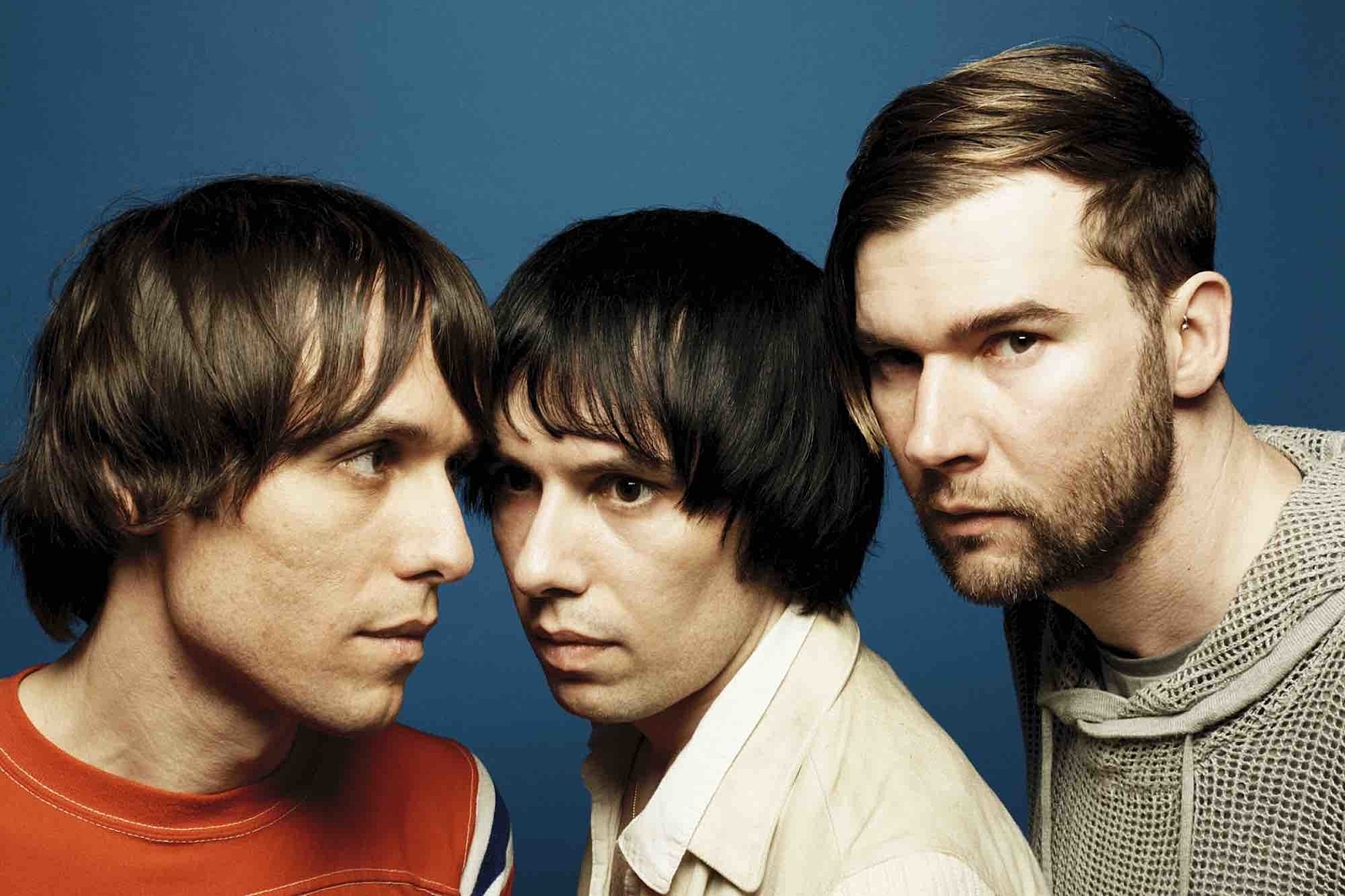 The trio have also rescheduled a handful of their previously announced live shows.
The Cribs have shared their brand new video for 'Siren Sing-Along', as animated by their creative collaborator Nick Scott.

Speaking of the new clip - which sees the band star in their own special magazine, which has been brought to life - Nick Scott has said: "Ever since we started work on Night Network, in isolation during a pandemic, it's been an excuse for us to create a world around the record. One filled with nostalgia for a different time. For Siren Sing-Along, I knew that I wanted to expand that into the weekly music press that I would read religiously when I was younger. I imagined what goes into every line and every moment in a song, and attempted to bring that to life on the page."
The band have added: "The music weekly's were always a lifeline to isolated kids like us - a window into a more exciting and vibrant life that we were cut off from…so it was really a perfect time for Nick to pay homage to this nostalgia, given that we have been working and shooting whilst cut off from each other and fantasising about being able to be back being a band again!
"It may be a little early for easter…but as we all have a bit more time on our hands at the minute, we have hidden a ton of easter eggs in this video which we think hardcore Cribs fans will really dig, and enjoy searching out…"
And that's not all: the trio - who released 'Night Network' last year - have also announced some new live shows, and have rescheduled some of their previously-announced tour dates for next year.
Tickets for the new shows are available for pre-sale at 10am Wednesday 24th March before going on general sale at 10am on Friday 26th March.
Check out their new video, and take a look at their upcoming live shows, below.
SEPTEMBER 2021
03 The Piece Hall – HALIFAX
MARCH 2022
01 O2 Institute – BIRMINGHAM *
02 Waterfront – NORWICH
04 O2 Academy – SHEFFIELD
05 SWX – BRISTOL
06 Academy 1 – MANCHESTER *
08 Boiler Shop – NEWCASTLE *
09 SWG3 – GLASGOW *
11 Roundhouse – LONDON *
12 Chalk – BRIGHTON
(*rescheduled dates)