Listen
Squid share new single 'Pamphlets'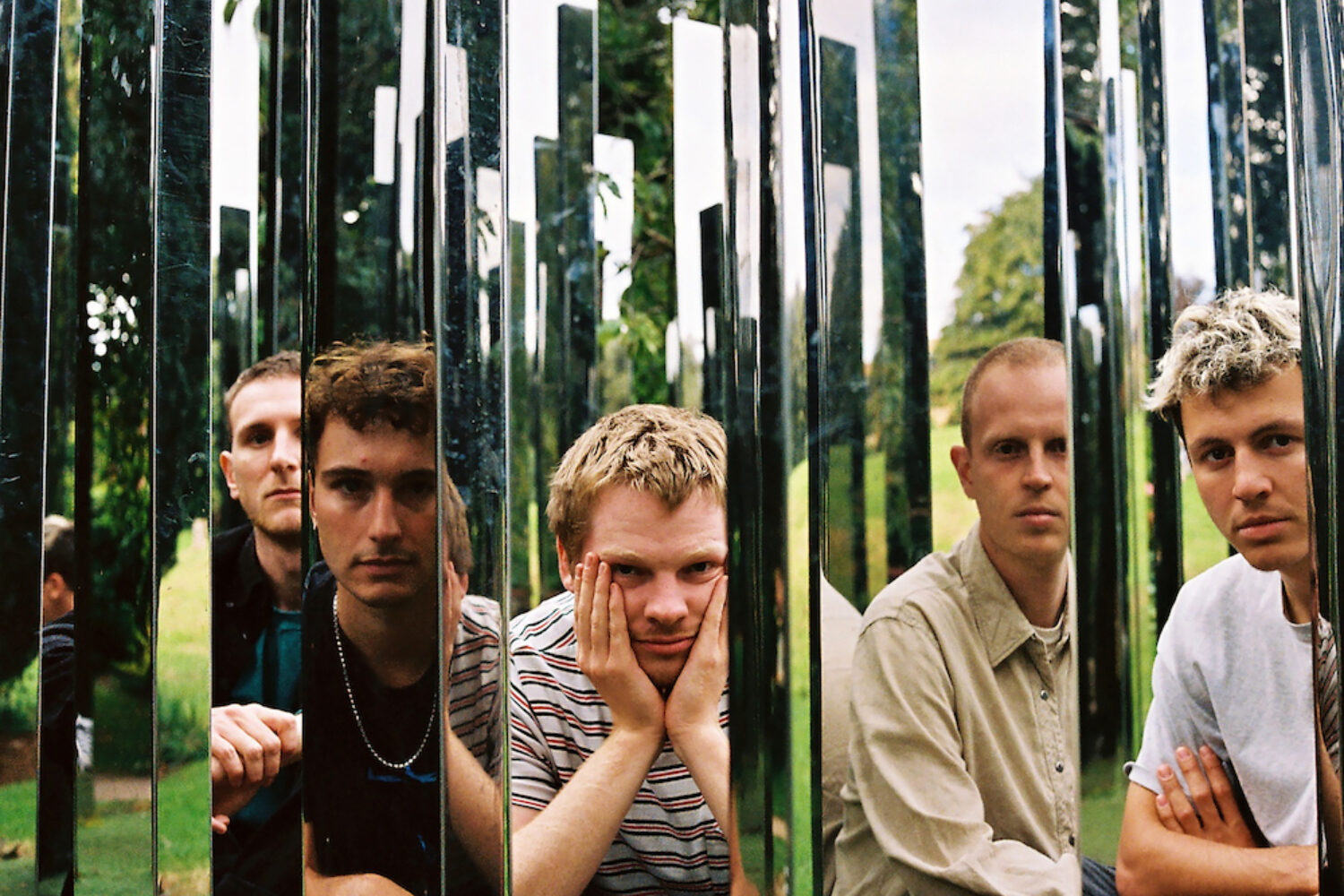 Photo: Holly Whitaker
It's the final release before their debut album.
With their highly-anticipated debut album 'Bright Green Field' arriving on 7th May via Warp Records, Squid are sharing 'Pamphlets', the final single before the record's release.
"It's about all the rubbish right-wing propaganda you get through your front door," Ollie explains. "It imagines a person with that as their only source of news being taken over by these pamphlets."
Have a listen below!
'Bright Green Field' Tracklisting:
1. Resolution Square
2. G.S.K
3. Narrator feat Martha Skye Murphy
4. Boy Racers
5. Paddling
6. Documentary Filmmaker
7. 2010
8. The Flyover
9. Peel St
10. Global Groove
11. Pamphlets
See Squid live at the following dates:
MAY
19 - The Cornish Bank, Falmouth, UK
20 - May St Mary's, Totnes, UK
22 - The Cube, Bristol, UK *
26 - Old Road Tavern, Chippenham, UK*
28 - The Adelphi, Hull, UK *
JUNE
01 - The Leadmill, Sheffield
02 - Stoller Hall, Manchester, UK*
05 - Silver Building, London, UK *
07 - The Halls, Norwich, UK
09 - De Le Warr Pavillion, Bexhill, UK
12 - Cliftonville Community Hall, Margate, UK
* two shows back to back
SEPTEMBER
07 - Concorde 2, Brighton, UK
09 - Marble Factory, Bristol, UK
10 - Albert Hall, Manchester, UK
23 - Printworks, London, UK
24 - The Crossing, Birmingham
25 - Rock City, Nottingham, UK
27 - NUSU, Newcastle, UK
28 - SW3, Glasgow, UK
29 - Empire, Belfast, UK
30 - Button Factory, Dublin, Ireland
OCTOBER
03 - Tramshed, Cardiff, UK
04 - 1865, Southampton, UK
05 - The Phoenix, Exeter, UK
07 - Paradiso, Amsterdam, Netherlands
08 - Botanique, Brussels, Belgium
09 - Trabendo, Paris, France
11 - Bumann & Sohn, Cologne, Germany
12 - Molotow Skybar, Hamburg, Germany
15 - Plan B, Malmo, Sweden
16 - Melodybox, Stockholm, Sweden
18 - Berghain Kantine, Berlin, Germany
19 - Underdogs', Prague, Czechia
21 - Heppel & Ettlich, Munich, Germany
23 - Bogen F, Zurich, Switzerland
24 - Bad Bonn, Düdingen, Switzerland
25 - Magnolia, Milan, Italy
26 - Locomotiv, Bologna, Italy
28 - Upload, Barcelona, Spain
29 - Independence. Madrid, Spain
30 - Masterclub, Vigo, Spain
NOVEMBER
09 - Philadelphia, PA @ Johnny Brenda's
10 - New York, NY @ Mercury Lounge
12 - Cleveland, OH @ Beachland Tavern
13 - Chicago, IL @ Empty Bottle
17 - Los Angeles, CA @ Moroccan Lounge
19 - Santa Ana, CA @ Constellation Room
20 - San Francisco, CA @ Rickshaw Stop
22 - Portland, OR @ Doug Fir
23 - Seattle, WA @ Crocodile