Watch
black midi reveal new track 'Slow'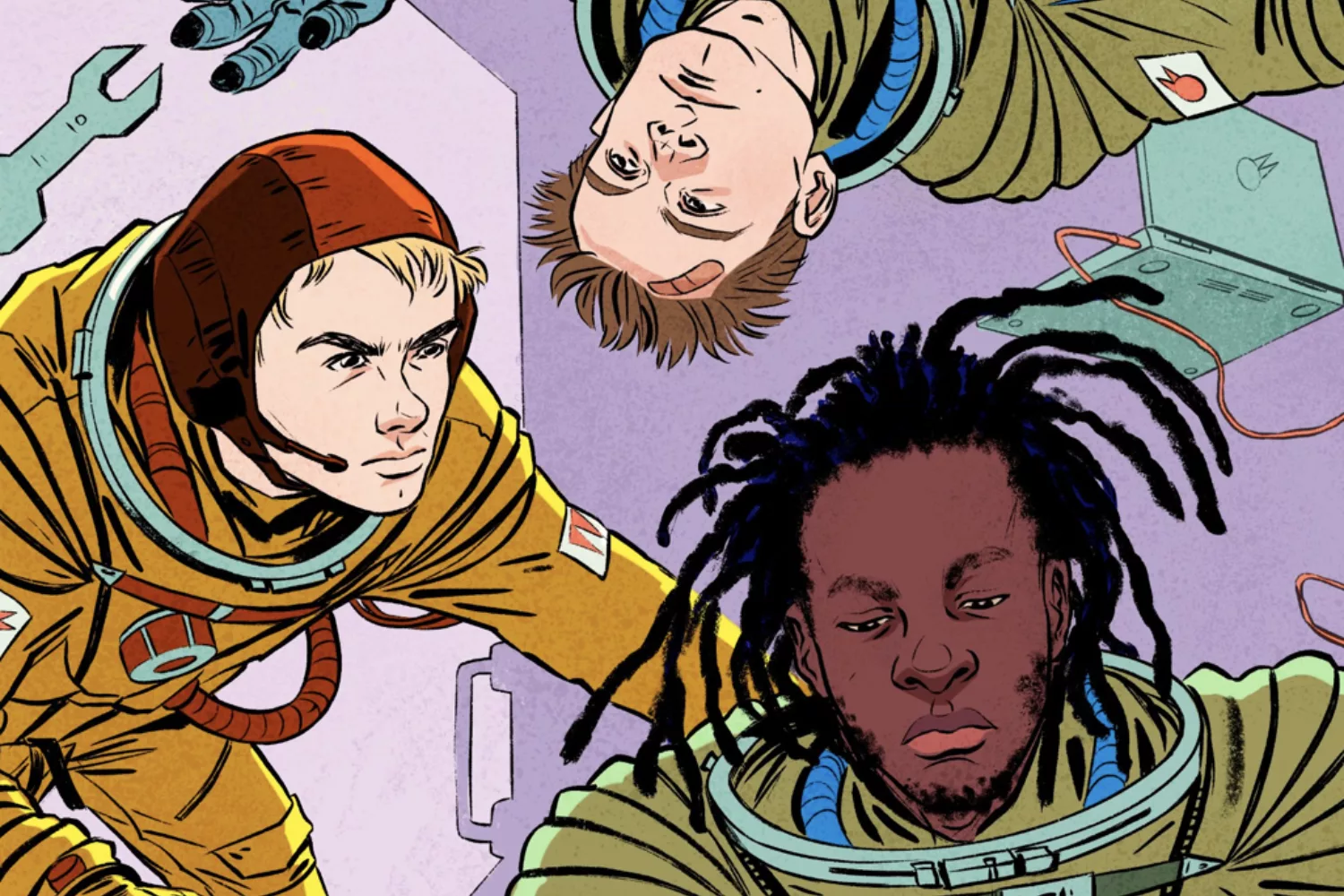 Photo: Anthrox Studio
Lifted from their upcoming new album 'Cavalcade'.
With their eagerly-awaited new album 'Cavalcade' arriving on 28th May on Rough Trade, black midi are giving us the newest glimpse of what to expect, revealing new single 'Slow'.
"The 'Slow' video was made to fit the oscillating dynamics of the song. Going from calm to chaos over and over again," says director and animator Gustaf Holtenäs. "The video tells the story of a character who creates AI-generated worlds. To emphasize this, I let real AI's generate a lot of the backgrounds in these worlds. So they are partly AI-generated, but It isn't long before an AI could create the whole deal and create endless iterations of fantasy worlds. It can already create a random beautiful landscape painting in 1 second."
Check it out now below.
'Cavalcade' Tracklisting:
1. John L
2. Marlene Dietrich
3. Chondromalcia Patella
4. Slow
5. Diamond Stuff
6. Dethroned
7. Hogwash and Balderdash
8. Ascending Forth
See black midi live at the following dates:
MAY
28 – London, Hackney Church – 2 shows – 5.45pm & 8.30pm – more info & tickets here
AUGUST
31-01/09 – Bristol Trinity Centre
SEPTEMBER
02 - Manchester O2 Ritz Manchester
03 - London Wide Awake Festival
05 - Birmingham The Mill
06 - Glasgow QMU
NOVEMBER
09 - Dublin Vicar St.
11 - London Alexandra Palace Theatre
14 - Bath Komedia
15 - Cambridge Junction
16 - Sheffield Corporation
17 - Newcastle Wylarm Brewery
21- 23 - Leeds Brudenell Social Club
24 - Brighton CHALK Live
25 - Portsmouth New Theatre Royal
27 - Paris Cabaret Sauvage
28 - Rennes UBU
30 - Brussels Botanique Orangerie
DECEMBER
01 - Hamburg Kampnagel
03 - Oslo John Dee
04 - Stockholm Slaktkyrkan
05 - Gothenburg Musikens Hus
06 - Copenhagen Lille VEGA
08 - Berlin Festsaal Kreuzberg
10-11 - Amsterdam Paradiso Noord
12 - Cologne Gebäude 9
14 - Milan Magnolia
15 - Zurich Mascotte
16 - Lyon Les Subsistances
17 - Lille Aeronef

Get your copy of the latest issue
Records & Merch
£17