Get To Know
Get To Know… Smoothboi Ezra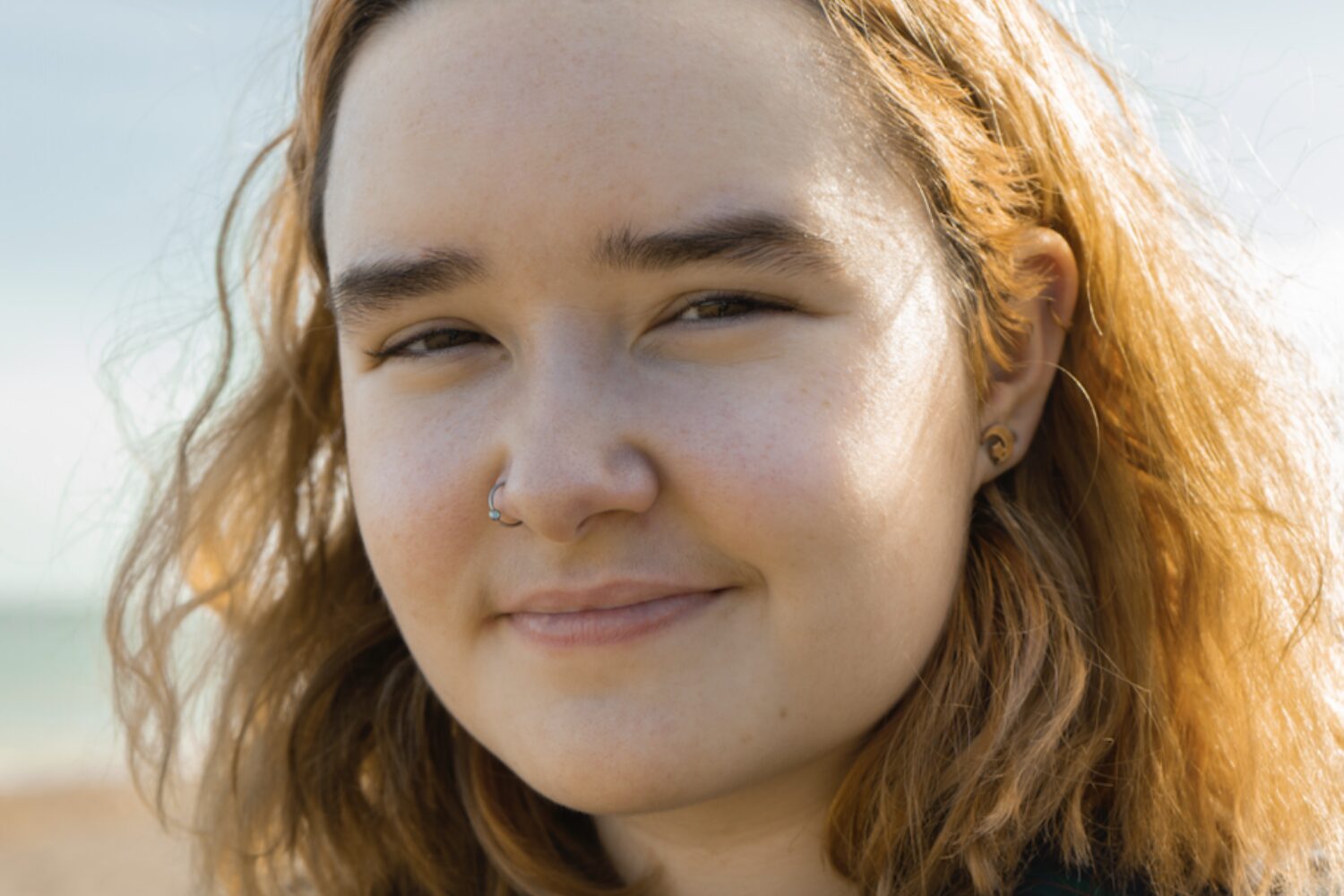 Photo: Leon McCulloughl
Fresh off of the release of new single 'Stuck', meet the rising songwriter.
Hello and welcome to DIY's introducing feature, Get To Know… getting you a little bit closer to the buzziest new acts that have been catching our eye as of late, and working out what makes them tick.
Recently we've met Parisian artist Crystal Murray, Oracle Sisters, Welsh soul singer Nia Wyn, Glasgow newbies VLURE, and now we're introducing you to Smoothboi Ezra.
Hailing from Greystones in Ireland, they create captivatingly charming bops, and are currently gearing up to release their eagerly-awaited debut EP 'Stuck' on 11th June, which explores the intricacies of relationships.
We sent them over some questions to find out a lil' bit more about them.
Describe your music to us in the form of a Tinder bio.
Upbeat depression has to not make you uncomfortable.
What's your earliest musical memory?
When I was six, sitting on my Dad's shoulders while he sat reading a book, tying bobbins in his hair while we listened to 'Dakota' by Stereophonics and 'Iris' by the Goo Goo Dolls.
Who were some artists that inspired you when you were just starting out (and why)?
I started writing music when I was 11 or 12 in my Emo phase and listening to old Panic! At The Disco, MCR and Paramore. I wanted to write the type of songs and music that spoke to me when I was down. I was never intending to release them, it was a type of therapy.
You're from Greystones in Ireland! What do you think of the music scene there at the moment?
I turned 18 in lockdown, so I haven't properly got to experience a music scene anywhere yet. Just as I was about to get out there, the world was told to stay home, so I don't know a lot about the music scene in Greystones, but I do know there are a lot of talented musicians here.
Are there any other artists breaking through at the same time that you take inspiration from?
Patricia Lawler is a young Irish musician who is doing really well right now. When I was her age I could have only wished to have been as good at producing and making music as her. Sammy Copley is also an amazing musician, there are so many musicians that I admire especially in the Irish music scene, like Soapy Rain, CMAT, Anna Mieke, Biig Piig, Pillow Queens, April, Rebecca Locke and Orla Gartland to name a few.
Who would be your dream collaborator?
I would LOVE to collab with Haley Heynderickx, Phoebe Bridgers, Angel Olsen, Mitski, Stella Donnelly, Soccer Mommy, they are my favourite artists.
Musically or otherwise, what are you most looking forward to this year?
I'm most looking forward to getting to travel to places I've never been to before to perform.
If people could take away one thing from your music, what would it be?
I don't have one specific message for my music, I'd like them to take away whatever they want or need from it, come up with their own meanings for the songs, and enjoy them.