Listen
Tigercub share new single 'Funeral'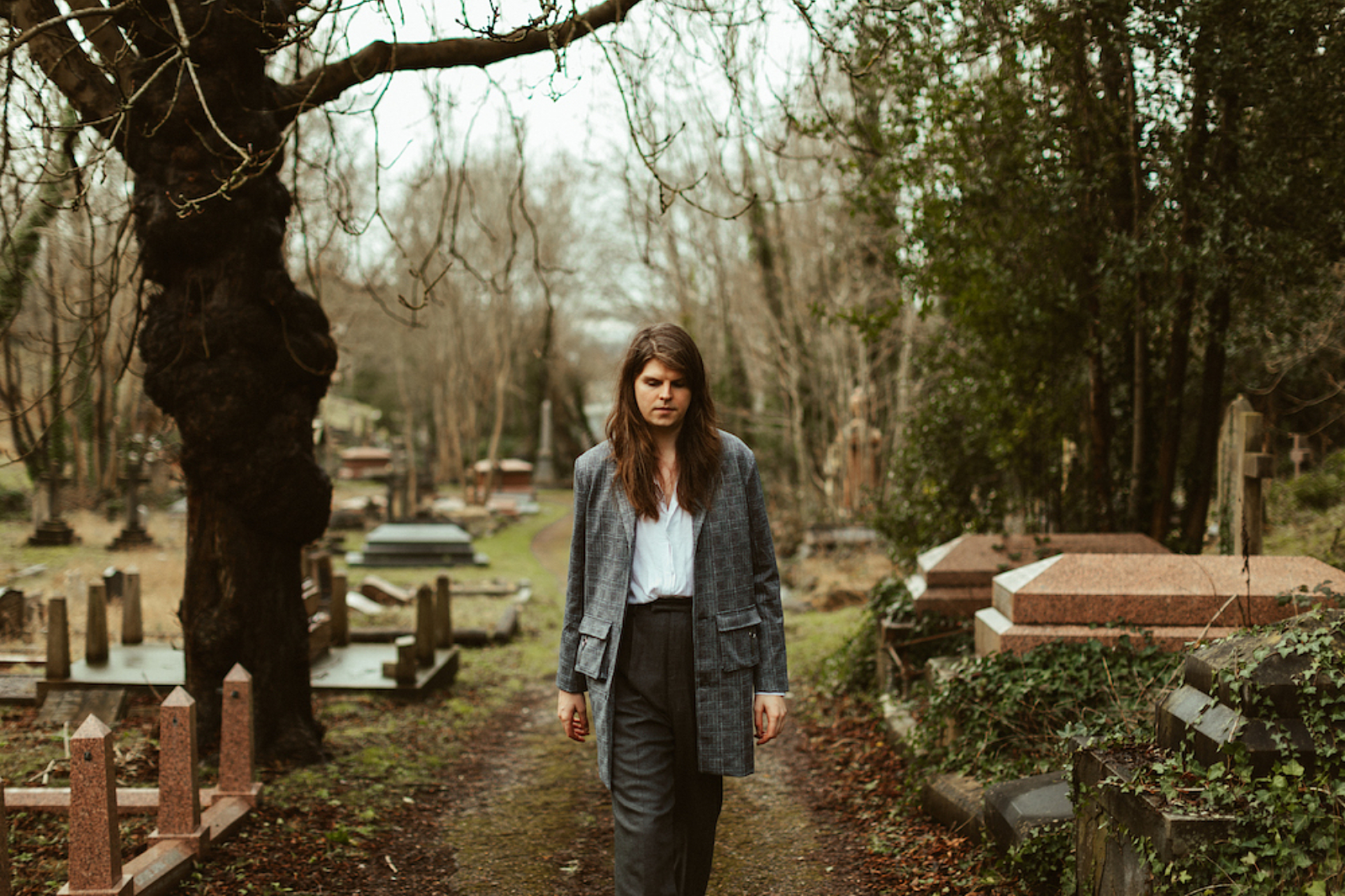 Photo: Rosie Powell
Lifted from their upcoming new album 'As Blue As Indigo'.
With their new album 'As Blue As Indigo' arriving on 18th June via Blame Recordings, Tigercub are giving us the latest glimpse of what to expect, sharing new single 'Funeral'.
"'Funeral' is a song I wrote to cope with death, firstly to directly cope with my grandmothers passing, but also as an emotional outpouring to the shocking amount of friends I have lost to suicide over the years," Jamie Stephen Hall explains. "I find songwriting incredibly cathartic and therapeutic, it helps me process my emotions and figure out what lies at the core of me. I find it difficult to properly express myself in day to day life, I was always taught as a male that to portray anything other than stoicism was a sign of weakness and that it should be overridden with jovial humour and general toxic bullshit. Nowadays we are all learning how wrong this affectation is, and rightly so."
Have a listen to 'Funeral' below.
'As Blue As Indigo' Tracklisting:
1. As Blue As Indigo
2. Sleepwalker
3. Blue Mist In My Head
4. Stop Beating On My Heart (Like A Bass Drum)
5. Funeral
6. Built To Fail
7. Shame
8. As Long You're Next To Me
9. Beauty
10. In The Autumn Of My Years
See Tigercub live at the following dates:
NOVEMBER
27: Brighton, England - CHALK
28: Guildford, Surrey, England - The Boiler Room
29: Tunbridge Wells, England - The Forum
DECEMBER
01: Norwich, England - The Waterfront
02: Leeds, England - Brudenell
03: Sheffield, England - The Leadmill
04: Glasgow, Scotland - King Tut's Wah Wah Hut
05: Newcastle, England - The Think Tank
06: Birmingham, England - Dead Wax
07: Nottingham, England - Bodega Social Club
08: Manchester, England - The Deaf Institute
10: Cardiff, Wales - Clwb Ifor Bach
11: Southampton, England - The Joiners
12: Exeter, Devon, England - The Cavern
14: London, England - Lafayette
£7.00
Buy Now