Introducing:
Get To Know… Samm Henshaw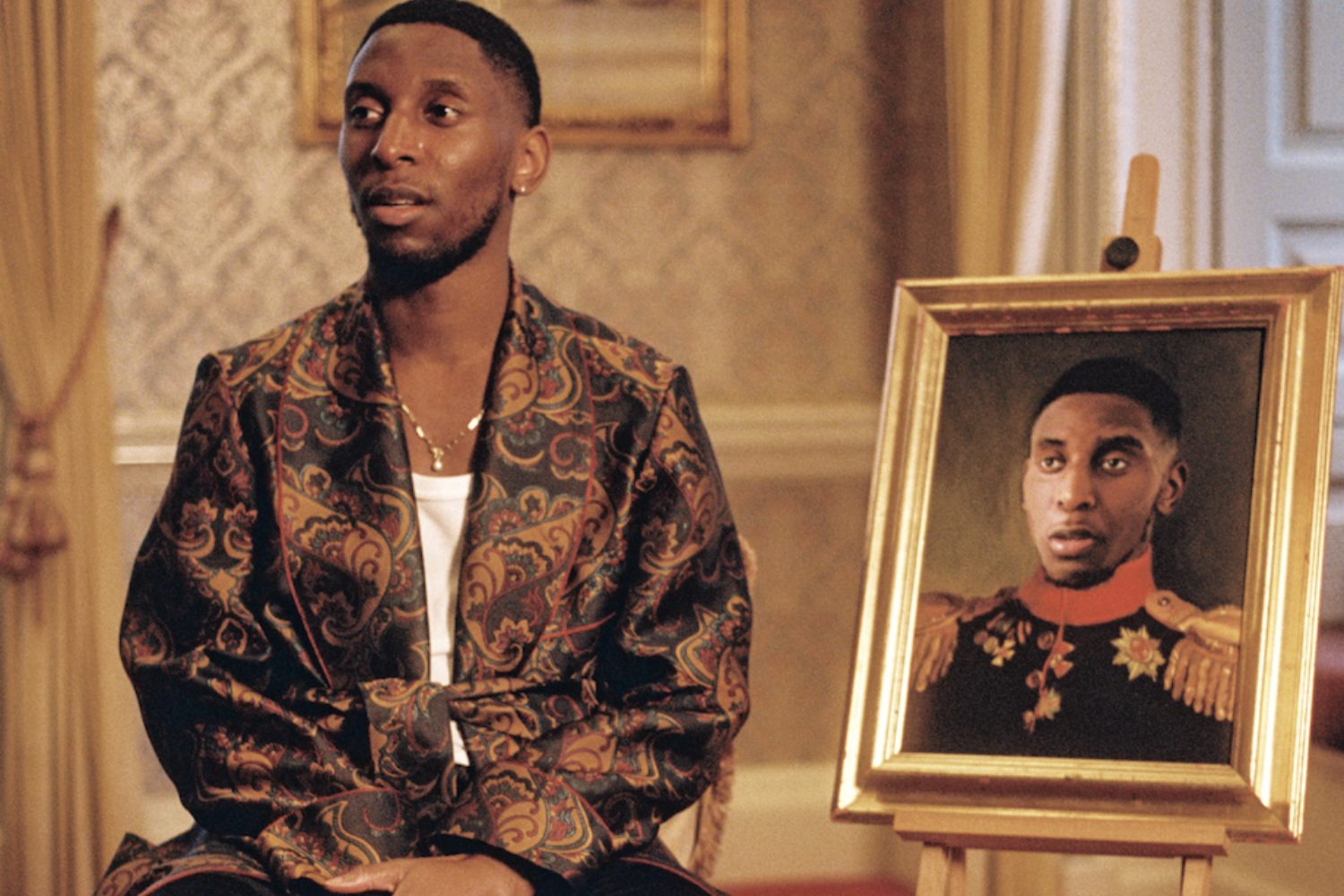 His new single 'Still Broke' is out now!
Hello and welcome to DIY's introducing feature, Get To Know… getting you a little bit closer to the buzziest new acts that have been catching our eye as of late, and working out what makes them tick.
Recently we've met Ireland songwriter Smoothboi Ezra, LA-based brother-sister duo Between Friends, pop newbie Wallice, Manchester's Porij, and now we're introducing you to Samm Henshaw!
Sharing new single 'Still Broke' today, the track is the latest glimpse into Samm's upcoming debut album 'Untidy Soul', which is due to land in October.
Speaking on the new song, he says, "When I wrote 'Still Broke' I'd just been dropped from my label and broken up with my girlfriend right around the same time. It's a song about how you can have everything you want in the world but still feel quite empty, and how success is actually internal—which is a lesson I'd needed to learn."
We sent him over some qs to get to know him a lil' better.
Describe your music to us in the form of a Tinder bio.
You know what I have no idea what a tinder bio even looks like, so I'm gonna google this…
"Name is Samm, I'm 27 years old, from London & I make music that occasionally makes people smile."
How was that?
What's your earliest musical memory?
Erm I was a bit of an attention seeker as a kid so I'd sit my family down & would put on little concerts & church services for them to watch. They didn't really have a choice. Music has always been in my life for as long as I can remember it's hard to pinpoint the exact moment..
Who were some artists that inspired you when you were just starting out (and why)?
My parents always had music playing in the house so I grew up listening to Marvin Gaye, Kirk Franklin, Aretha and Stevie Wonder, so those in particular. The Rebirth of Kirk Franklin is still one of my all time favourite albums, it's incredible. I also love Common, Lauryn Hill, John Legend.. the list could go on and on.
You're from London! What do you think of the music scene there at the moment?
It's great, we're so diverse here culturally that it also comes out in the music. I'm always exciting to see what comes next. It's cool to see what comes from outside of London, the scenes in Manchester, Bristol, Birmingham etc all have their unique things going for them that sometimes London artists / fans take for granted. They seem to have a really tight knit community where they all really support and champion each other.
Are there any other artists breaking through at the same time that you take inspiration from?
I'll be honest I've not really been listening to anything new at the moment so I'd be lying if I had anything to say…
Who would be your dream collaborator?
I haven't really been thinking too much about music these days so it's hard to say. Sometimes you just need to separate yourself from it when it's your passion but also your job. If I had to pick, I'd say I am really inspired by artists like Tyler, The Creator and Childish Gambino and what they do, so them! Musically and creatively, they push boundaries like no other artists and I'm here for it.
Musically or otherwise, what are you most looking forward to this year?
I'm looking forward to seeing the rest of my family, it's been a crazy year..
I can't wait for touring to come back. I feel like I took that for granted and for people to hear my new music. I have a new single out now called 'Still Broke' which features this amazing jazz trumpeter called Keyon Harrold.
My debut project is coming this year which is mad.. 'Untidy Soul' in October.
I'm also working on a new merch line which I'm looking forward to sharing.
If people could take away one thing from your music, what would it be?
Hopefully love, hope, some joy & God.