Interview
cleopatrick: "We're strongly against douchebags, and this boys' club mentality that I think has permeated rock music over the years"
Great things can grow from even the most humble of beginnings: this Canadian powerhouse duo are proving that much.
Rewind the clock for a moment. It's February 2020, Storm Dennis is the country's biggest current issue, and 10,000 fans have crammed themselves into the vast cavern that is London's Alexandra Palace, awaiting the arrival of Frank Carter and the Rattlesnakes. And there, opening up proceedings are two best friends from Cobourg, Ontario; a long way from where they started.
"That's one of my last memories of how things used to be!" starts Luke Gruntz, one half of thunderous duo cleopatrick. "It's like this strange fever dream. I just remember the feeling of getting on stage and seeing so many faces that it hurt my brain. I could distinguish the first few rows, and my brain knew there were faces in the distance, there were just too many to compute. I feel like we both clicked into a fight or flight mode and just shredded through that set."
Yet, despite their humble beginnings - the pair first met aged four, at school in their tiny home town, and have been almost inseparable ever since - their stint supporting Frank isn't even the band's biggest accolade so far. Since they first emerged back in 2016, the band - completed by drummer Ian Fraser - have built a solid community of fans from the ground up, through booking their own shows and doing things on their own terms.
"This is our first album; we've done things our way up until now and why should we change that?"
— Luke Gruntz
They've also established the New Rock Mafia, a like-minded collective of artists who "share the same ethos, and same passion" for a new, more honest version of rock music. "It's also about developing a space for our audience where everyone feels comfortable and accepted coming to our shows," Luke confirms. "We're strongly against douchebags, and this boys' club mentality that I think has permeated rock music over the years." And if that's not enough, they've even managed to amass an almost-unbelievable 77 million Spotify streams, all before releasing a debut album. "Even as you were saying it there," Ian quips, "I was just like, 'Huh? That's a big number…'"
That's all about to change, though, as the pair gear up to release their charged but eclectic full-length 'BUMMER' this month. Blending together their love for guitars and hip hop, the pair seem to have hit on an intoxicating formula that showcases the power those genres can possess when united. "I find when you start to box yourself in, you're only really limiting yourself," Ian confirms, "and I think we tried to avoid that as much as possible."
"[We were] pushing for this sound that we've heard in our heads, and think guitar music could sound like. We had the option to record this album with a number of big-name producers that we totally look up to, but in the end, we wanted to embrace trusting our gut," Luke says. Much like their formative years, they did just that. "We recorded with our best friend Jig Dubé, this guru of sound. We decided, if we were gonna do this record, we'd produce it ourselves; chances are we'd love it, maybe it'd be weird and some other people wouldn't like it, but whatever. This is our first album; we've done things our way up until now and why should we change that?"
More like this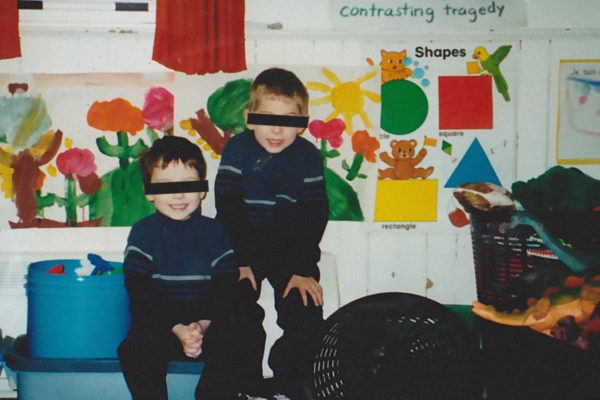 Not everything about 'BUMMER' is fully perfected just yet, but there's plenty to feel upbeat about.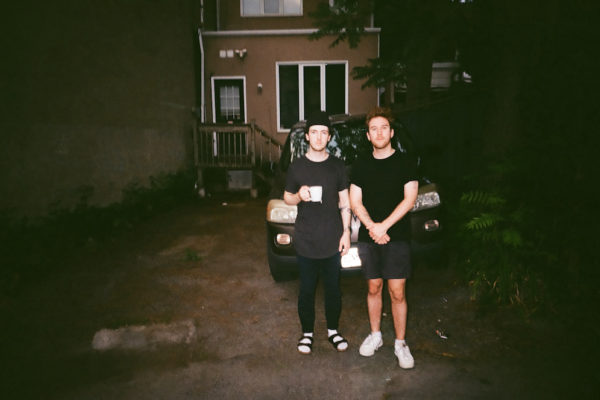 It's the latest taste of their forthcoming debut album 'Bummer'.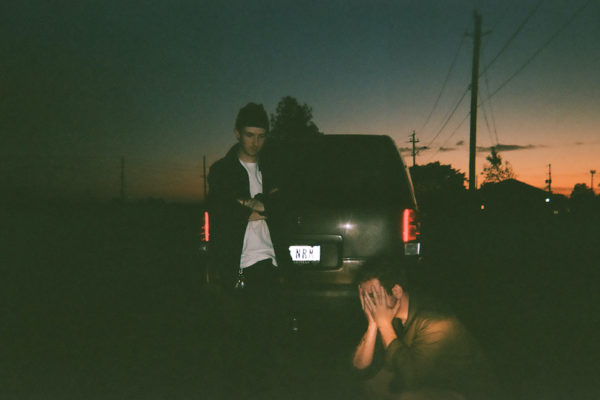 Their debut album 'Bummer' arrives next month.