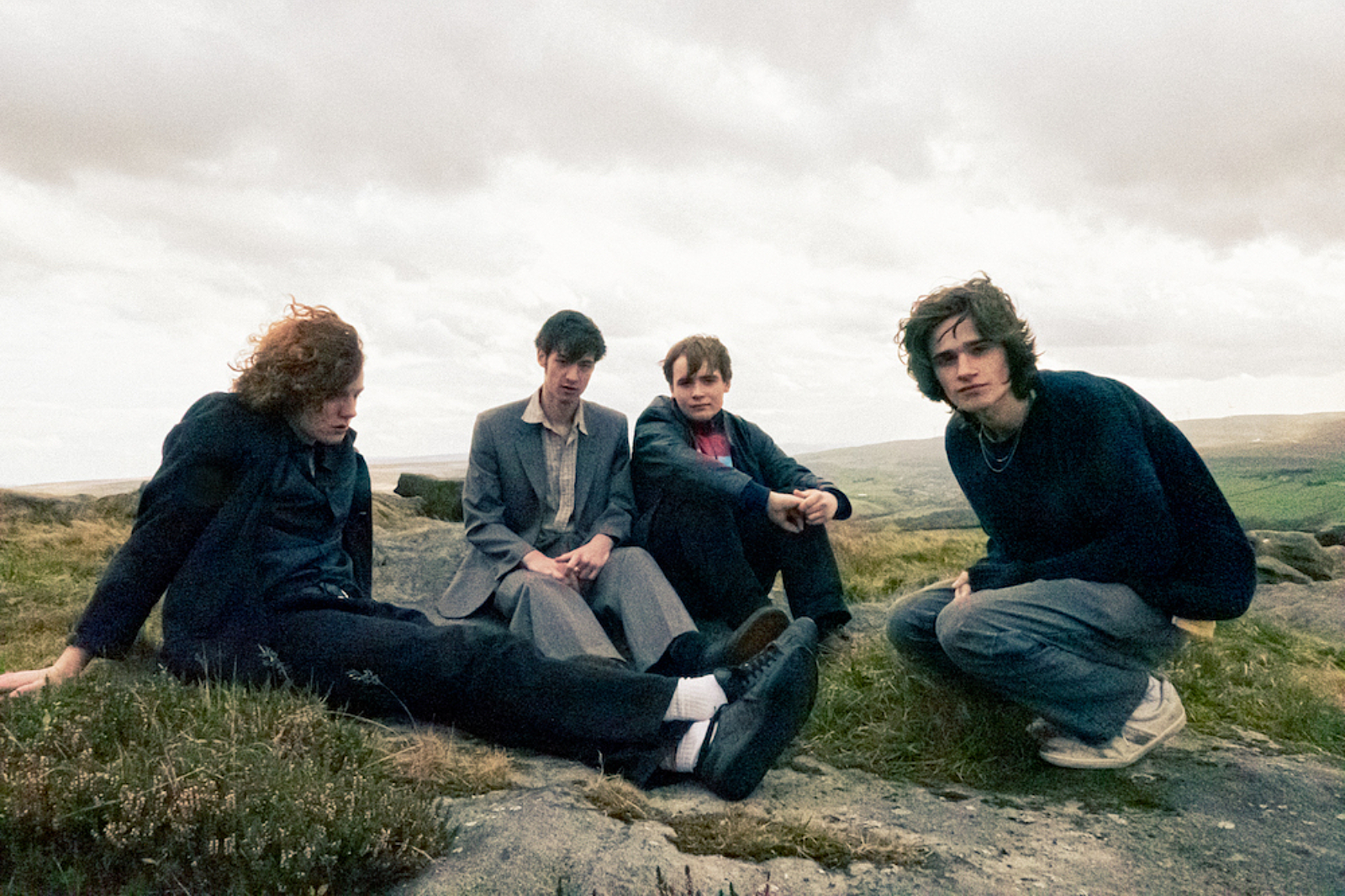 Photo: Piran Aston
Introducing
Get To Know… The Lounge Society
Their debut EP is out now!
Hello and welcome to DIY's introducing feature, Get To Know… getting you a little bit closer to the buzziest new acts that have been catching our eye as of late, and working out what makes them tick.
Recently we've met Peckham wordsmith Pinty, NYC's Sarah Kinsley, psych-collective Mandrake Handshake, bedroom-pop star Sukie, and now we're introducing you to The Lounge Society.
Made up of high school pals, the group's debut EP 'Silk For The Starving' arrives today via Speedy Wunderground.
"Our lyrics are a call-to-arms for people who share our dismay at the dismal future being carved out for people like us," the band explain. "We want each line to be a brick through the window of just the right people."
We sent them over some qs to find out more…
Describe your music to us in the form of a Tinder bio.
The Lounge Society, 18 ish
Energetic
A band for live shows
Vaccinated and ready to fuck shit up
What's your earliest musical memory?
As a band it'd probably be listening to bands like The Libertines and The Strokes at high school and bonding over that kind of music. We all have our own early memories which will have influenced us all as a band but meeting each other and listening to music together was very important to us.
Who were some artists that inspired you when you were just starting out (and why)?
Those bands I mentioned were important at the time and still are, but then we got into a lot of artists like ESG and Lizzy Mercier Descloux which I guess opened up our musical style a little bit, we went from trying to be the Strokes to trying to write music which was energetic and guitar-y but made people move in the same way the more discoy bands do. In fact at one of, if not our first gig, we covered You Make No Sense by ESG at our local venue the Golden Lion. That was interesting … hahah.
That combination of 'genres' (disco and 'guitar bands') is what stemmed the song, which later became Burn The Heather, The House Stinks… we'd like to think the song titles improved!
You're from Hebden Bridge and Todmorden! What do you think of the music scenes there at the moment?
There are quite a few bands and artists who are doing really good stuff, its nice to be surrounded by people who are making music but we don't think about it too much.
I think some people like to imagine that all of the bands around this area get together and have a weekly meeting to discuss the so-called scene or whatever but really, if there is any sort of 'scene' its completely unforced; by the artists anyway, maybe its been forced by other people. We get it though, although we had no intention of forcing a scene or anything like that, if people want to think that way its fine, we've all probably called a selection of artists a scene before when maybe they didn't feel like they were.
The Orielles were important to us when we were younger, seeing people who are just a couple of years older play to a sold out trades club was pretty unbelievable, since then I think that has become a bit of goal for us as a band, to sell out the trades, and now we have so that's really nice for us.
Are there any other artists breaking through at the same time that you take inspiration from?
When we were starting up Fontaines were starting to grow and grow, I think maybe they'd just released those early demos which blew up a bit. It was definitely exciting seeing a band like that start to do as well as they were. It felt like they were the first band to echo the excitement that the Libertines gave us when we were younger.
Without being biased, the various Speedy singles that have been released over the last few years have definitely inspired us. Much before we'd even met Speedy they were one of the few labels, for all of us, which we would listen to everything they released and it was pretty much always something we liked.
Who would be your dream collaborator?
Depends if were talking dead or alive… working with Bowie, Eno and Visconti would be hard to beat. I also think someone like Matt Johnson would be cool to work with, maybe he can get Johnny to join us as well.
Musically or otherwise, what are you most looking forward to this year?
To state the obvious, the gigs. Like most bands we've had to reschedule our tour a few times and move dates around loads of times so to finally play is going to feel quite special for us, especially as very few people have heard these songs live.
We had to push back the Trades Club show a few weeks due to the recent government move which was a bit of a kick in the teeth but were hopeful that the new trades date and all of these shows we have planned will go ahead.
If people could take away one thing from your music, what would it be?
Hope, for the youth, for the people. We'd like to think that we give people a sense of hope, in whatever way that may be, and the people who are supporting us give us an immense amount of hope.

Get your copy of the latest issue