Whether the record's legacy will hold past the next trend cycle is not quite written in the stars.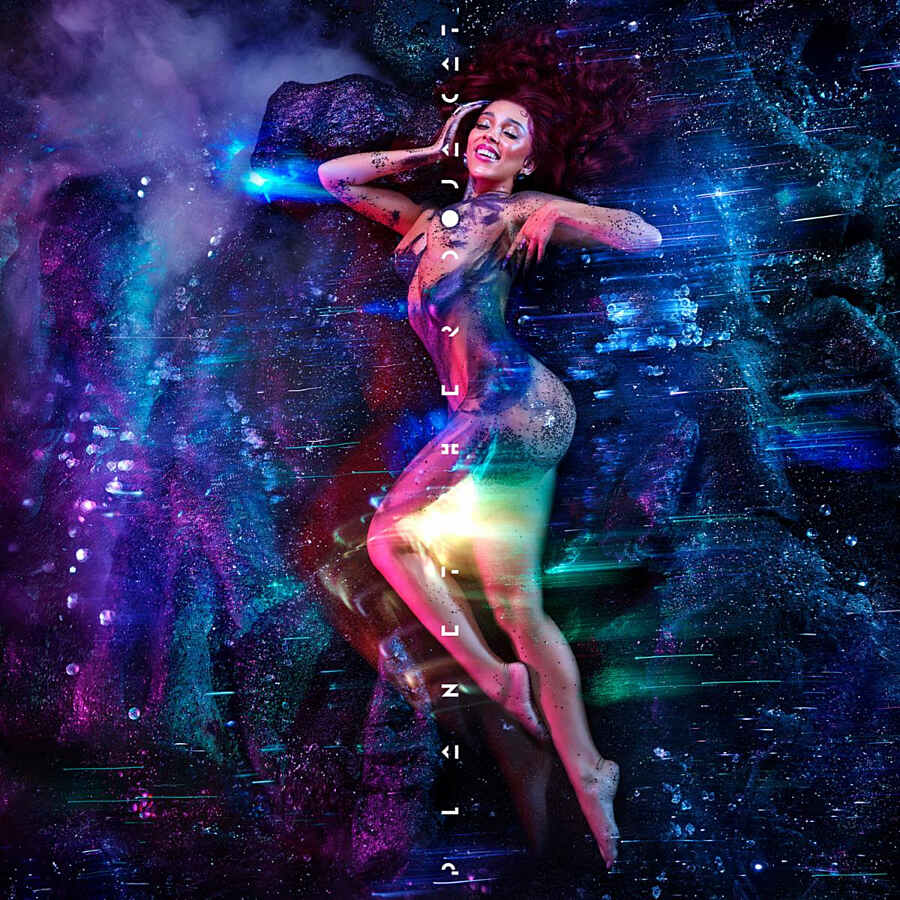 If you've been anywhere near your phone in the last few months, it's likely you've already heard snippets of pop-rap phenomenon Doja Cat's third full-length offering 'Planet Her'.
Pretty much the internet's unofficial soundtrack at this point, SZA-featuring closer and disco-infused record standout 'Kiss Me More' with its instantly catchy line of "I feel like fucking something" quickly shot to viral fame, and sizzling sexy jam 'Need To Know's lyrical flows including "Need it in me like a Chuck E. Need cheddar" has unsurprisingly been doing the rounds, and now Doja has arrived with the rest of her sci-fi concept album to fully cement her online domination.
Opening with Afrobeat-infused 'Woman', 'Planet Her' hops from genres, soaring around pop bops (Young Thug featuring 'Payday') and R&B-infused ballads ('Been Like This' and easy-breezy 'Love To Dream'), showing Doja's comfort and ease with adopting differing genres and flowing between rapping and singing, even going toe-to-toe/voice-to-voice with Ariana Grande in melody-driven 'I Don't Do Drugs'.
Effortlessly doing whatever the fuck she wants within the 14-tracks, highlights from the record come in the form of vibe heavy 'Get Into It (Yuh)' which sees Doja embracing a similar fiery rapping style to Nicki Minaj, giving her a shout-out at the end of the track, and 'Ain't Shit''s effortless bad-bitch energy. All together now: "That's not cheatin' if I wasn't with your ass!"
Throughout the record, Doja has the method for seeing soaring stats down: Instagram caption ready lyrical quips, a flurry of famous pals (The Weeknd and JID also appear), and an effortless kaleidoscopic pop soundtrack backing it all up.
With her finger on pop's pulse, 'Planet Her' is certain to be all over the internet faster than you can say "Bitch, I'm a cow", but whether the record's legacy will hold past the next trend cycle is not quite written in the stars.