Listen
English Teacher release new track 'Wallace'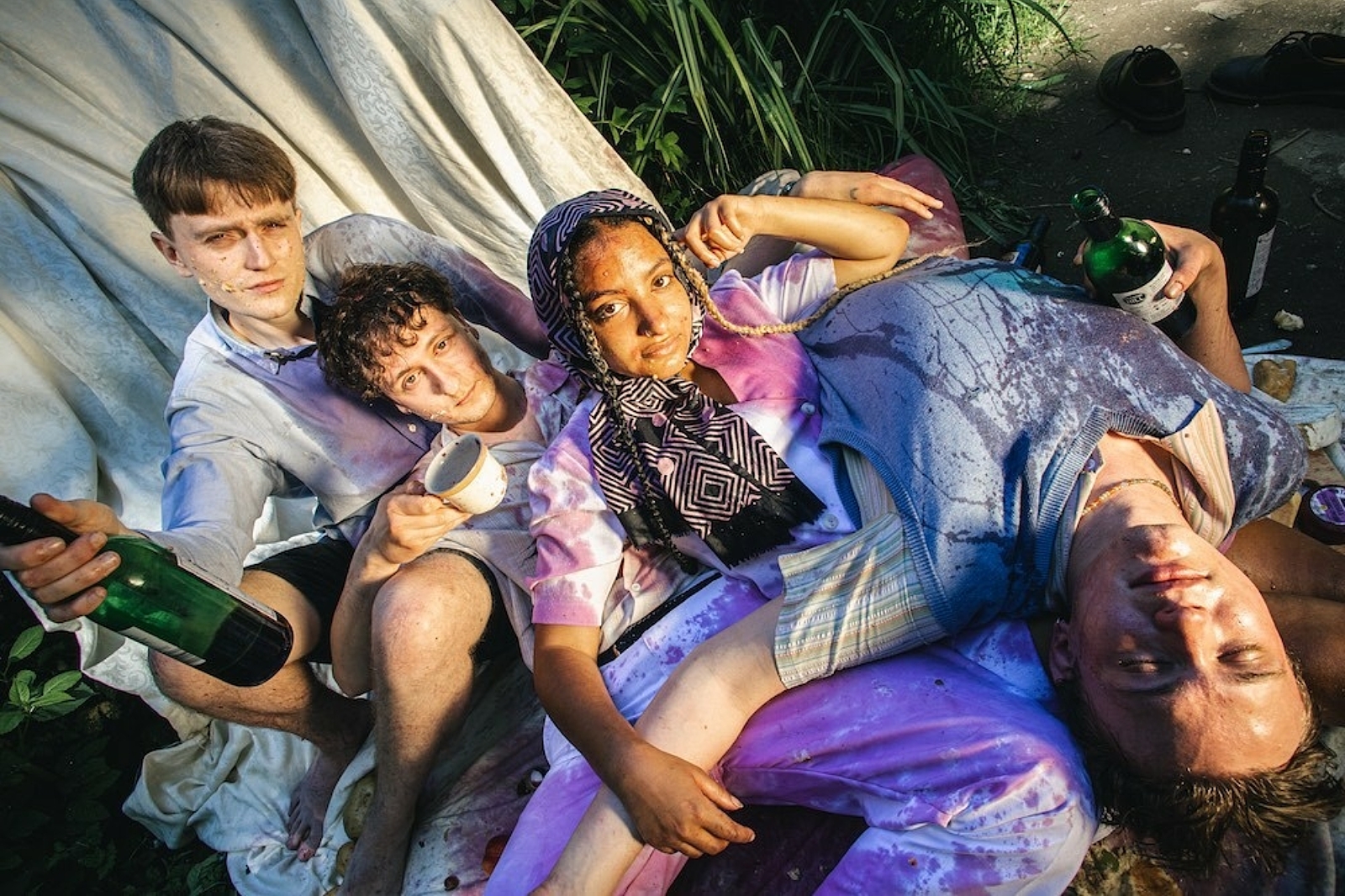 Photo: Sophie Jouvenaar
"'Wallace' is an apocalyptic monologue about what happens when people listen to Wallace Hartley, the band-leader of the Titanic, as a distraction to the sinking of the ship."
Sharing the B-side to previously released 'R&B', Leeds alt-rockers English Teacher have unveiled their brand new single 'Wallace'.
"'Wallace' is an apocalyptic monologue about what happens when people listen to Wallace Hartley, the band-leader of the Titanic, as a distraction to the sinking of the ship," the band say of the punchy track. "Born in my hometown, his name is stretched across the door of our local Wetherspoons - thinking about the irony of this got me wrapped up in how the metaphor perfectly expressed my feelings towards the political leanings of the area and the general rise of the right-wing in modern England."
Have a listen below.
See English Teacher live at the following dates:
AUGUST
12 – Record Junkee, Sheffield (w/ FEET)
13 – Deaf Institute, Manchester (w/ FEET)
14 – Margate (Sports Team's Margate Bus Trip 2021)
25 – YES, Manchester (Nice Swan showcase w/ Hallan & Jaws The Shark)
SEPTEMBER
18 - Psyched Fest, Portsmouth
OCTOBER
21 - Hare and Hounds, Birmingham (w/ TV Priest)
31 – Bootleg Social, Blackpool (w/ SPRINTS)
NOVEMBER
02 - Rough Trade Bristol (w/ TV Priest)
03 - Moth Club, London (w/ TV Priest)
10 – Oporto, Leeds (w/ SPRINTS)
13 - Stag & Dagger Festival, Glasgow
14 - Stag & Dagger Festival, Glasgow