Watch
Oscar Lang reveals the video for '21st Century Hobby'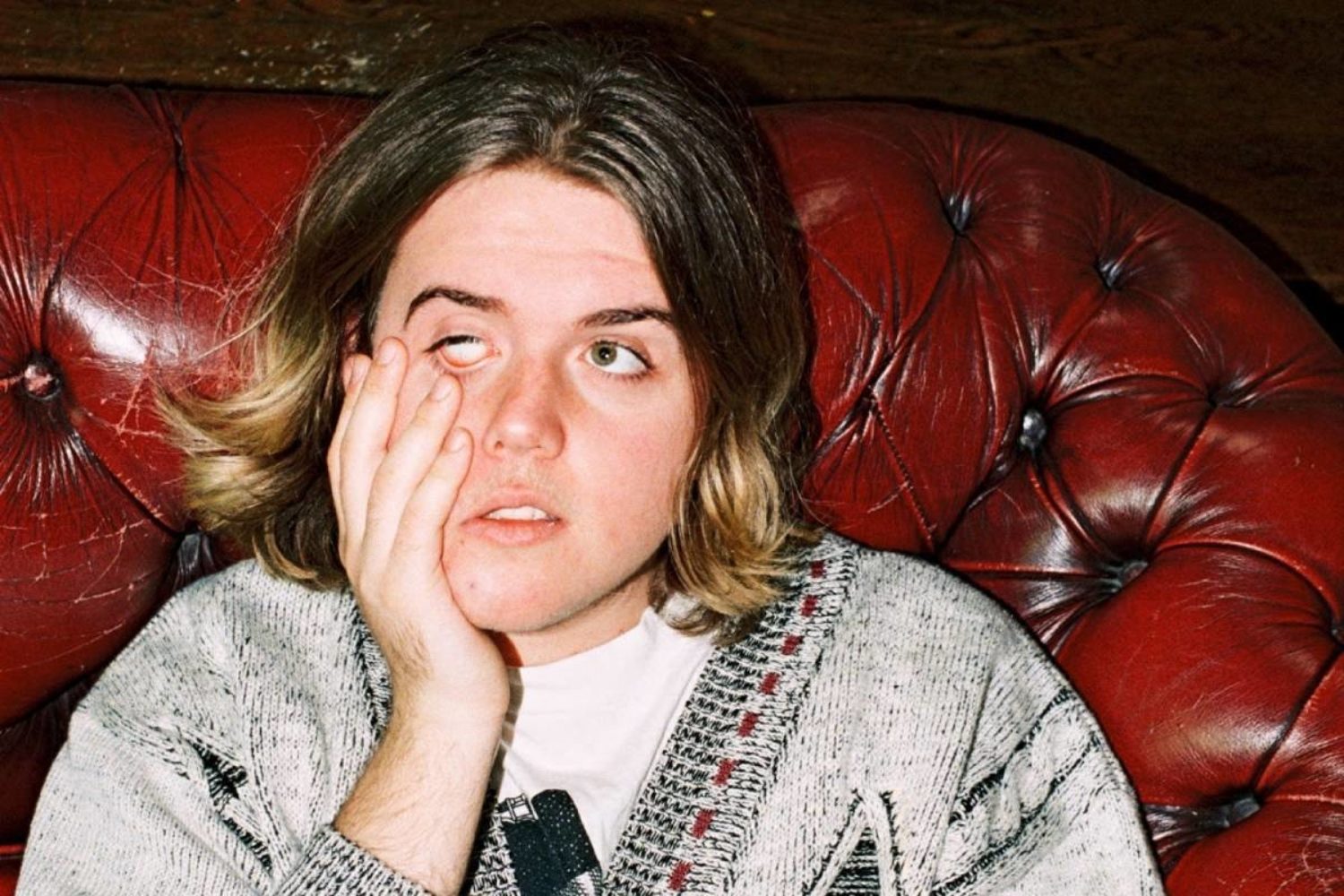 The track is taken from his upcoming debut album 'Chew The Scenery'.
With his eagerly-awaited debut album 'Chew The Scenery' now set to arrive on 13th August on Dirty Hit, Oscar Lang is sharing the video for '21st Century Hobby'.
"'21st Century Hobby' is a tune based on the idea of society's obsession with sharing your life online and comparing yourself to other people," Oscar explains. "There was one point where I was spending 13 hours a week on social media, which equated to about a month every year. That was a really dark time for me - I always thought that it would never affect me, but it took some time to realise that it was subconsciously affecting my mental health.
"With the '21st Century Hobby' video, I wanted to bring to life the experience of scrolling endlessly on social media into physical characters dancing around me to show the chaos and over-the-top-ness of everyday online activity."
Watch it now below.
'Chew The Scenery' Tracklisting:
1. Our Feature Presentation
2. 21st Century Hobby
3. I Could Swear
4. Stuck
5. Yeah!
6. Headphones
7. Write Me A Letter
8. Intermission
9. Are You Happy
10. Quarter Past Nine
11. Take Time Out
12. Final Call
13. Thank You
See Oscar live at the following dates:
AUGUST
14 - 110 Above Festival, Leicester
SEPTEMBER
25 - Dot to Dot Festival, Bristol
26 - Dot to Dot Festival, Nottingham
OCTOBER
19 - The Deaf Institute, Manchester
20 - Jacaranda Records, Liverpool
21 - Yellow Arch Studios, Sheffield
25 - Firebug, Leicester
26 - Komedia, Brighton
27 - The Forum, Tunbridge Wells
28 - Camden Assembly, London
DECEMBER
11 - Sonic Wave Festival, Birmingham

Get your copy of the latest issue