News
Lala Lala announces new album 'I Want The Door To Open'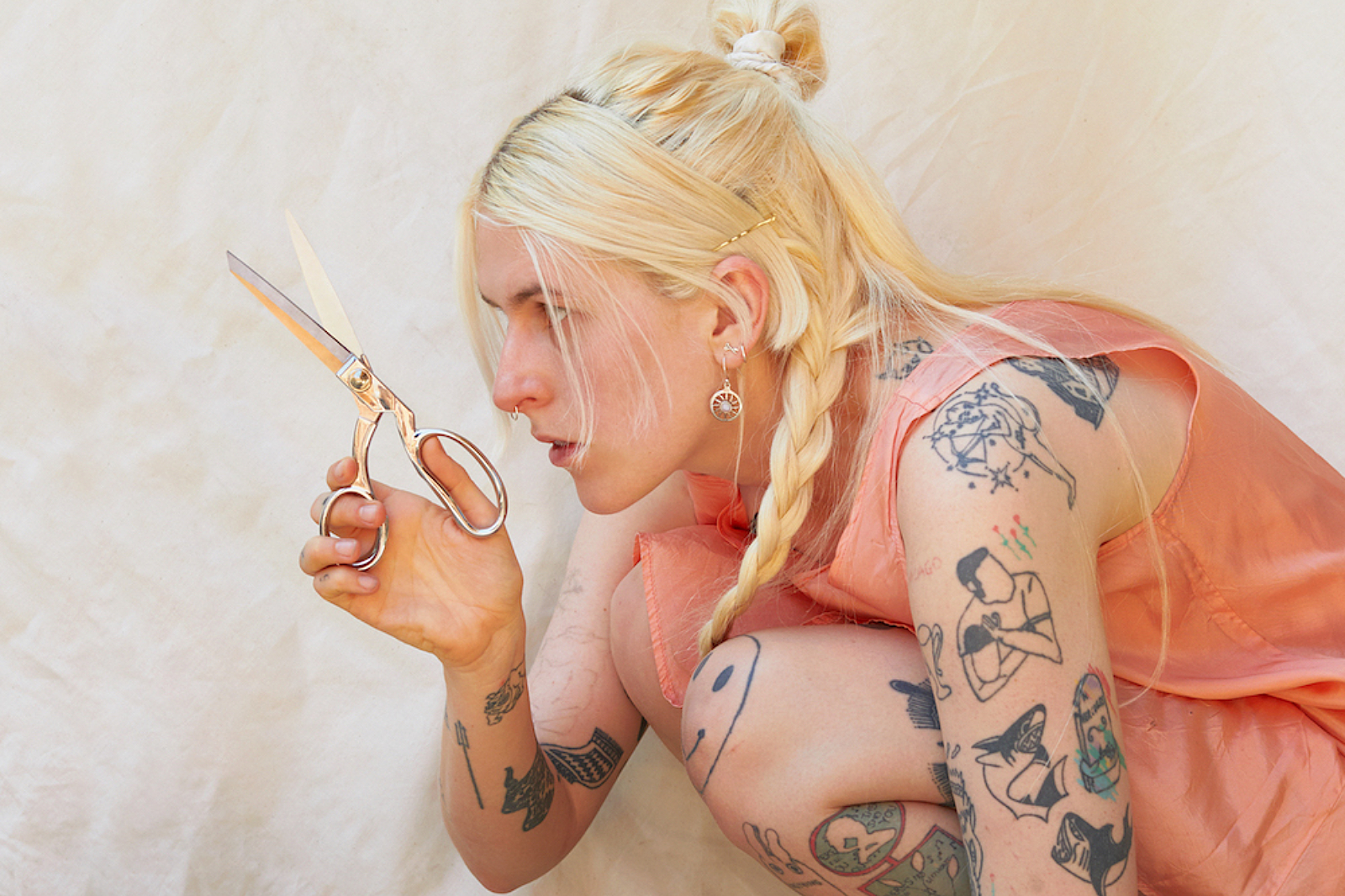 Photo: Michael Schmelling
Check out lead single 'DIVER' now.
Set for release on 8th October via Hardly Art, Lala Lala - aka Chicago-based musician Lillie West - has announced her new album 'I Want The Door To Open', and is sharing lead single 'DIVER' today to celebrate.
Speaking about the track's themes, Lillie says, "I want total freedom, total possibility, total acceptance. I want to fall in love with the rock." With "the rock" inspired by the story of Sisyphus forever pushing up a boulder from the depths of hell, she adds, "I think it's easy to feel like we keep making the same mistakes over and over again, that we're Sisyphus. The key is falling in love with the labor of walking up the mountain."
Check it out now below.
'I Want The Door To Open' Tracklisting:
1. Lava
2. Color of the Pool
3. DIVER
4. Photo Photo feat. Ohmme
5. Prove it
6. Castle Life
7. Bliss Now!
8. Straight & Narrow feat. Kara Jackson
9. Beautiful Directions
10. Plates feat. Ben Gibbard
11. Utopia Planet
See Lala Lala live at the following dates:
OCTOBER
08 - Chicago, IL @ Thalia Hall w/ Unannounced Special Guest & Kara Jackson
13 - Los Angeles, CA @ Lodge Room w/ Fashion Club
20 - Brooklyn, NY @ Music Hall of Williamsburg w/ Salt Cathedral & Crosslegged
JANUARY
27 - Paradiso Noord – Amsterdam, Netherlands
28 - Vera – Groningen, Netherlands
29 - Cactus @ Villa Bota – Brugge, Belgium
30 - Botanique (Rotonde) – Brussels, Belgium
FEBRUARY
01 - Bumann & SOHN – Köln, Germany
02 - Kantine am Berghain – Berlin, Germany
03 - Molotow – Hamburg, Germany
05 - Oceanen – Göteborg, Sweden
06 - Internasjonalen – Oslo, Norway
07 - Hus 7 – Stockholm, Sweden
08 - Plan B – Malmö, Sweden
09 - Vega @ Ideal Bar – Copenhagen, Denmark
11 - Underdogs' – Prague, Czech Republic
12 - Club Manufaktur – Schorndorf, Germany
13 - Swamp - Freiburg, Germany
14 - L'Amalgame – Yverdon-les-Bains, Switzerland
16 - Rote Fabrik – Zürich, Switzerland
17 - Festival Hors-Pistes - Annecy, FR
18 - Aérogare – Metz, France
19 - l'Aéronef – Lille, France
20 - The Green Door Store – Brighton, United Kingdom
21 - Moth Club – London, United Kingdom
23 - Hyde Park Book Club – Leeds, United Kingdom
24 - Nice N Sleazy - Glasgow, United Kingdom
25 - YES - Manchester, United Kingdom
26 - Strange Brew – Bristol, United Kingdom
28 - La Boule Noire – Paris, France