Listen
Lorde unveils new track 'Stoned at the Nail Salon'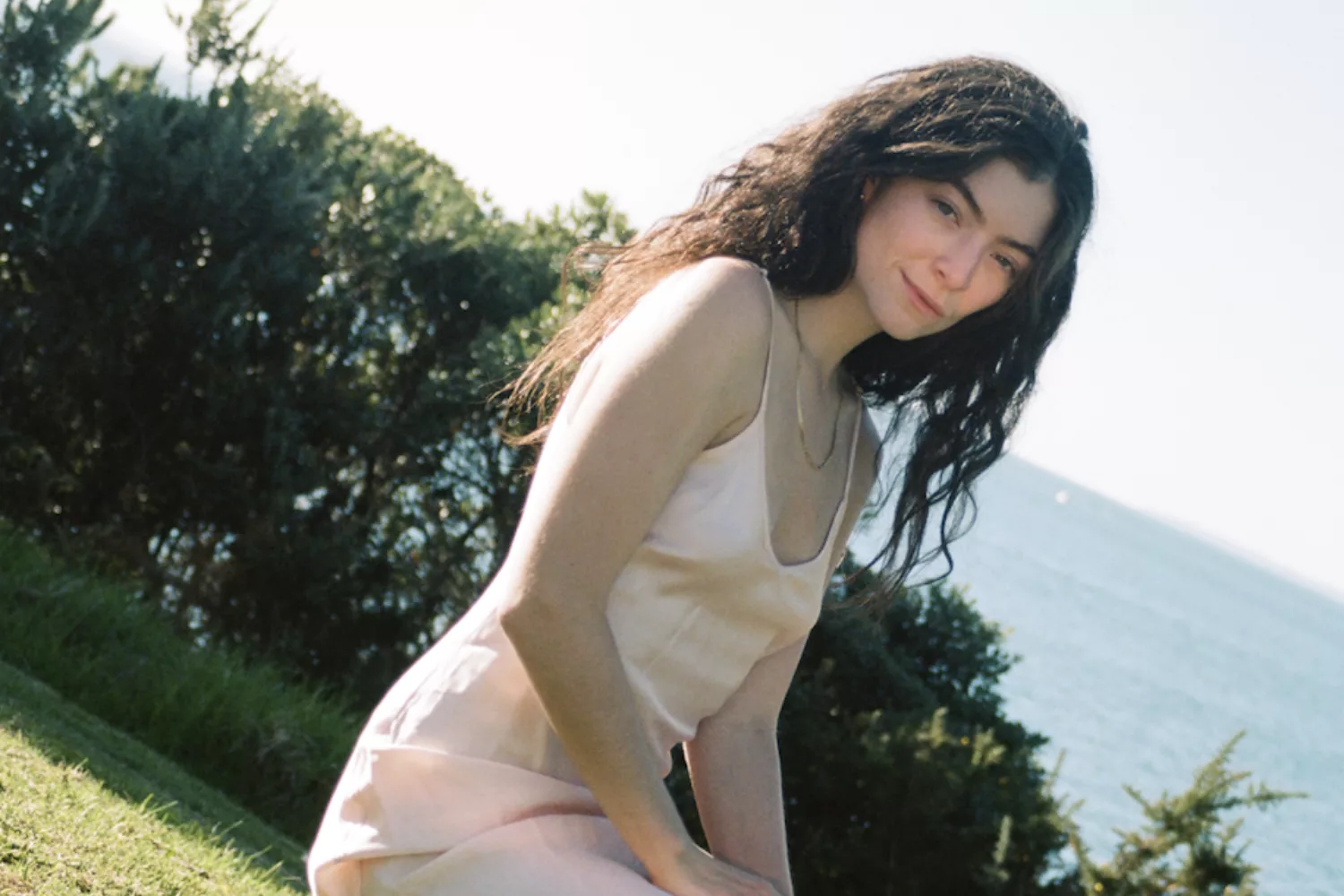 It's the newest taste of forthcoming album 'Solar Power'.
With her eagerly-awaited new album 'Solar Power' arriving on 20th August, Lorde is giving us the latest taste of what to expect, sharing delicate new number 'Stoned at the Nail Salon'.
"This song is sort of a rumination on getting older, settling into domesticity, and questioning if you've made the right decisions," she explains. "I think lots of people start asking those questions of themselves around my age, and it was super comforting to me writing them down, hoping they'd resonate with others too. I used this song as a dumping ground for so many thoughts…"
"The album is a celebration of the natural world, an attempt at immortalizing the deep, transcendent feelings I have when I'm outdoors," she continues. "In times of heartache, grief, deep love, or confusion, I look to the natural world for answers. I've learned to breathe out, and tune in. This is what came through."
Check out 'Stoned at the Nail Salon' below.
'Solar Power' Tracklisting:
1. The Path
2. Solar Power
3. California
4. Stoned at the Nail Salon
5. Fallen Fruit
6. Secrets From a Girl (Who's Seen It All)
7. The Man with An Axe
8. Dominoes
9. Big Star
10. Leader of a New Regime
11. Mood Ring
12. Oceanic Feeling
See Lorde live at the following dates:
FEBRUARY 2022
26 - Christchurch, NZ - Electric Avenue Festival
27 - Upper Moutere, NZ - Neudorf Vineyards - SOLD OUT
MARCH
01 - Wellington, NZ - Days Bay - SOLD OUT
02 - Havelock North, NZ - Black Barn Vineyards - SOLD OUT
04 - New Plymouth, NZ - Bowl of Brooklands
05 - Auckland, NZ - Outerfields
10 - Brisbane, AU - Riverstage
12 - Melbourne, AU - SMMB
13 - Melbourne, AU - SMMB
15 - Sydney, AU - Aware Super Theatre
16 - Sydney, AU - Aware Super Theatre
19 - Perth, AU - Belvoir Amphitheater
APRIL
03 - Nashville, TN - Opry House - SOLD OUT
05 - Detroit, MI - Masonic Temple Theatre - SOLD OUT
07 - Montreal, QC - Salle Willfrid Pelletier - SOLD OUT
08 - Toronto, ON - Meridian Hall - SOLD OUT
09 - Toronto, ON - Meridian Hall - SOLD OUT
12 - Boston, MA - Boch Center – Wang Theatre - SOLD OUT
13 - Boston, MA - Boch Center – Wang Theatre - SOLD OUT
15 - Uncasville, CT - Mohegan Sun Arena - SOLD OUT
16 - Washington, DC - The Anthem - SOLD OUT
18 - New York, NY - Radio City Music Hall - SOLD OUT
19 - New Tork, NY - Radio City Music Hall - SOLD OUT
20 - Philadelphia, PA - The Met - SOLD OUT
22 - Chicago, IL - The Chicago Theatre - SOLD OUT
23 - Chicago, IL - The Chicago Theatre - SOLD OUT
25 - Minneapolis, MN - The Armory - SOLD OUT
27 - Denver, CO - Mission Ballroom - SOLD OUT
30 - Seattle, WA - WaMu Theatre - SOLD OUT
MAY
01 - Portland, OR - Theater of the Clouds - SOLD OUT
03 - San Francisco, CA - Bill Graham Civic Auditorium - SOLD OUT
05 - Los Angeles, CA - Shrine Auditorium - SOLD OUT
06 - Los Angeles, CA - Shrine Auditorium - SOLD OUT
07 - Santa Barbara, CA - Santa Barbara Bowl - SOLD OUT
25 - Leeds, UK - O2 Academy - SOLD OUT
26 - Edinburgh, UK - Usher Hall - SOLD OUT
28 - Manchester, UK - O2 Victoria Warehouse - SOLD OUT
30 - Birmingham, UK - O2 Academy - SOLD OUT
JUNE
01 - London, UK - Roundhouse - SOLD OUT
02 - London, UK - Roundhouse - SOLD OUT
03 - London, UK - Roundhouse - SOLD OUT
07 - Paris, FR - Casino de Paris - SOLD OUT
08 - Amsterdam, NL - AFAS Live - SOLD OUT
10 - Barcelona, ES - Primavera Sound
13 - Zurich, CH - Halle 622
14 - Munich, DE - Zenith
16 - Rome, IT - Cavea – Auditorium Parco della Musica
17 - Villafranca di Verona, IT - Castello di Villafranca
18 - Sibenik, HR - Saint Mihovil Fortress - SOLD OUT
19 - Sibenik, HR - Saint Mihovil Fortress - SOLD OUT
21 - Cologne, DE - Open Air am Tanzbrunnen
23 - Berlin, DE - Verti Music Hall
28 - London, UK - Alexandra Palace (new date)

Get your copy of the latest issue