Interview
Priya Ragu: "It was never my dream to become a singer, but I knew that my superpower was in music"
Fusing cultures and genres, the rich sonic world of the Swiss-Tamil singer is blossoming with every release.
Many of us may have spent the past 18 months of uncertainty with hopes of bringing our creativity into fruition, but Swiss-Tamil banger-maker Priya Ragu was already 10 steps ahead.
After ushering a swift goodbye to her nine-to-five in 2019, two years later she's now signed to major label Warner, prepping for a European tour and gracing the airwaves with her sizzling sound - self-described as "Ragu Wavy". "I really don't like to put my music into a genre. I just call it Ragu Wavy because I want to be able to tap into all styles and come up with my own sound," Priya explains. "I would say it definitely has Tamil folk music in it, R&B, soul, hip hop and jazz."
It's this eclectic and mutating quality that enables each new release of the singer's to fit intriguingly into the wider puzzle. From the easy warmth of breakthrough debut 'Good Love 2.0', to the tasty beats exuded in slick dance banger 'Chicken Lemon Rice' and the heartachingly nostalgic ballad 'Forget About', each new Priya track shows a different element of her genre-metamorphosing talent.
Perhaps it's surprising, then, that making music hadn't always been a pursuit she'd fantasised of undertaking professionally. "In Switzerland, you don't see people popping up internationally, so it was always difficult to imagine that something like this could have been [possible]," she says. While music had always been a key player in her upbringing, it floated around as part of family traditions before becoming a tool of her own. "Music was always around. We played at Tamil events; my dad created a band," Priya recalls. "At that time, I didn't enjoy singing really. My dad kind of forced me into it. If I didn't hit the notes it didn't matter because I was young, and it had that human factor. Then, eventually, I discovered new soul music and hip hop, R&B and soul, and I really dived into that world. When I saw Lauryn Hill, I was so blown away. Her voice touched my soul and I started to sing like her. It was never really my dream to become a singer, but I knew that my superpower was in music."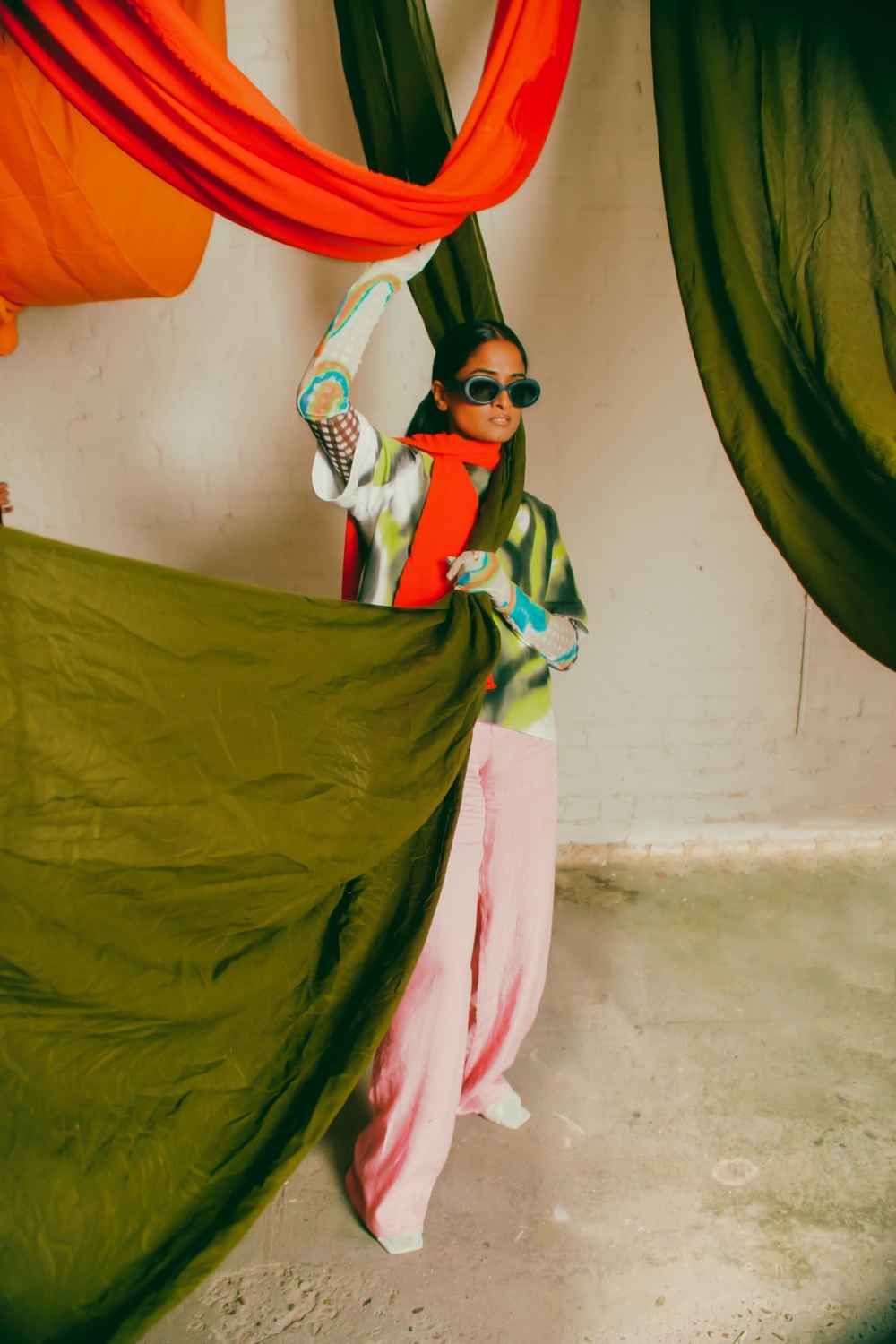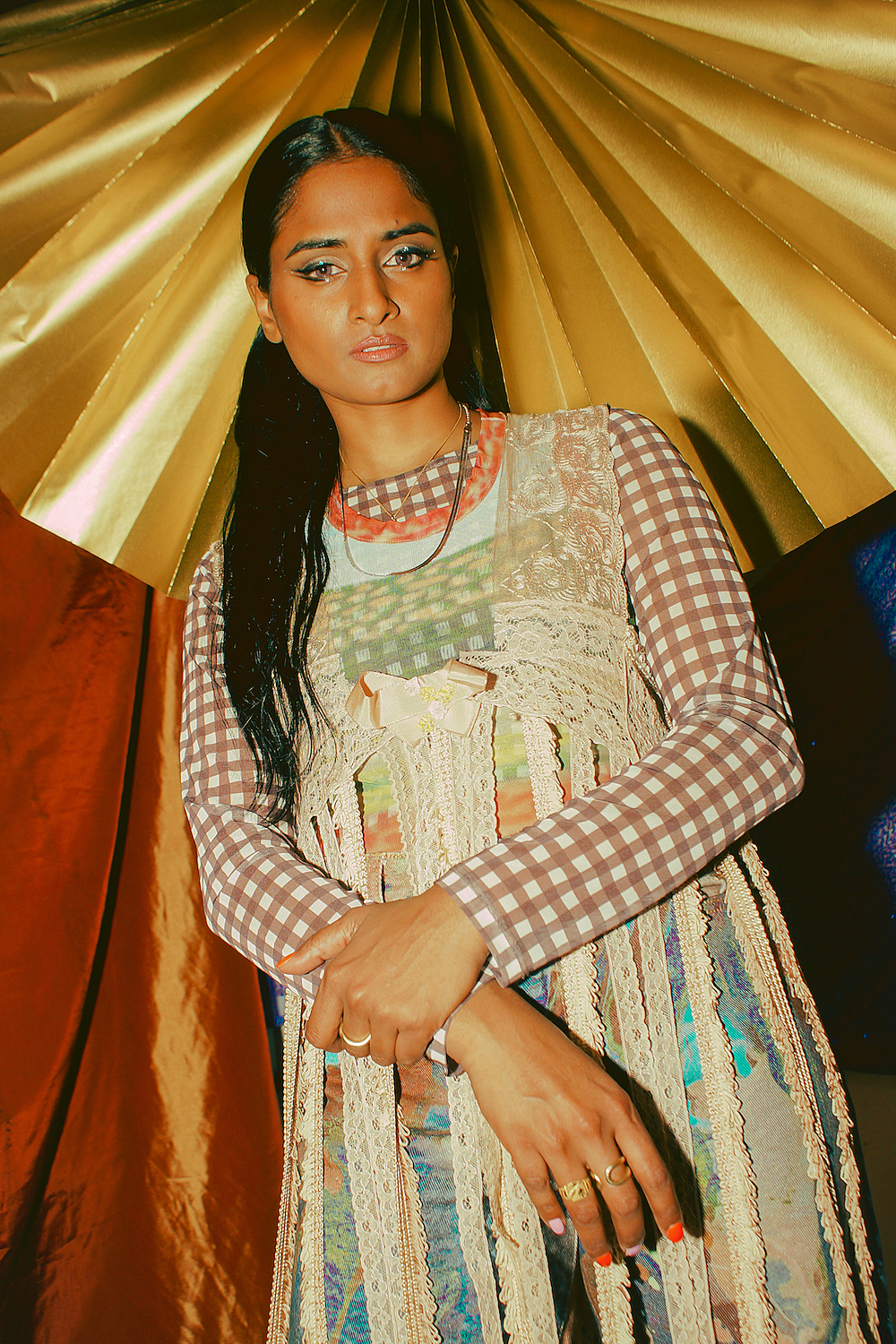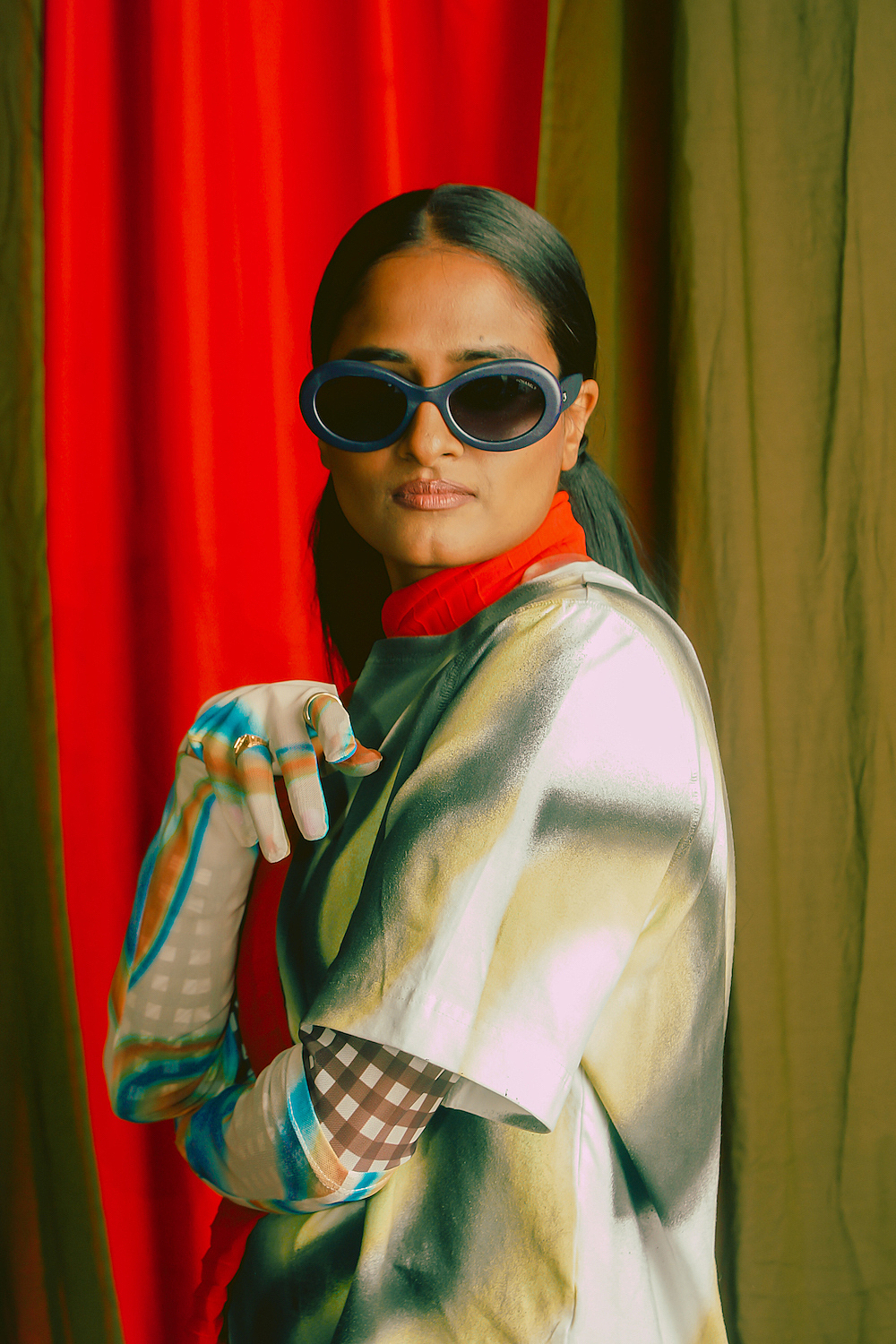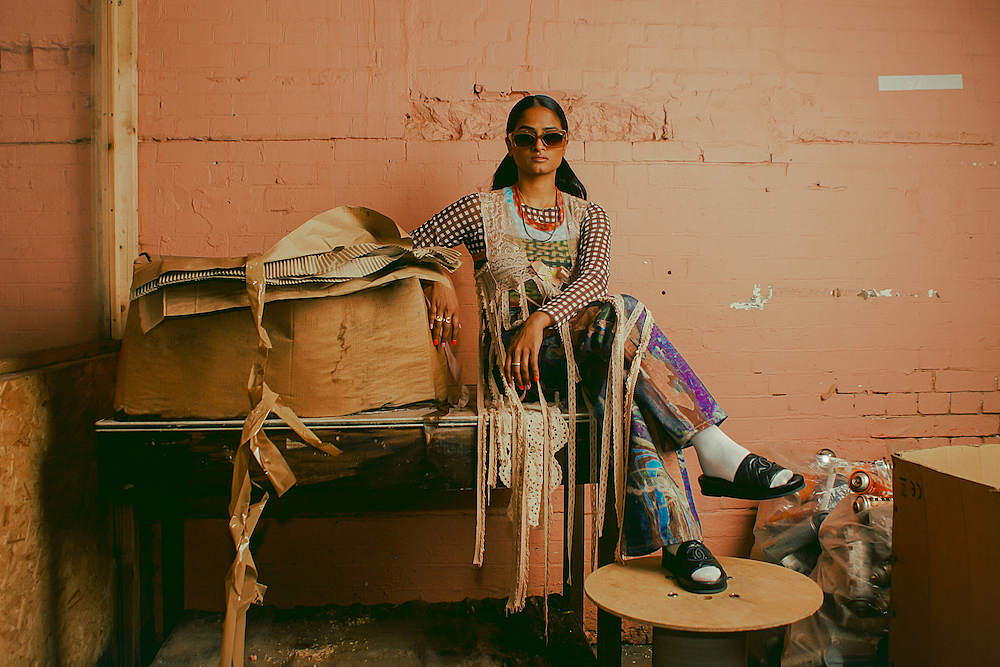 "The message I'd like to share with my music would probably be to find your true self - to listen to that inner voice."
Priya's not wrong. Magically using her roots as a reference point for her music and style, she completely sets herself out from most other musicians operating in her sphere. The vibrant colours and traditional clothing in her videos provide an insight into the richness of her culture, whilst her recent shortlisting for the Dazed 100 with a project aiding Tamil-Eelam [a proposed independent state in Sri Lanka], shows her natural gravitation towards authentically sharing her heritage. It makes sense, she notes, because ultimately her community is integral to who she is. "It's not something I'm ever doing forcefully because it's my identity. So I have to bring it!" Priya giggles. "It just comes naturally when you hear my Tamil influences, and it's just so much fun to be able to bring my two worlds together when it comes to visuals and music."
That's the most alluring thing about Priya Ragu: she radiates genuineness and optimism. When asked how lockdown has treated her, she chuckles again - "I just tried to focus on the positive aspects back in 2020. The thing with not being able to give concerts was, well, I wasn't even ready!" She's also clearly far too focused on keeping her own imagination happy to be held up by any negativity. "I want to keep creating uplifting music about the things that I experienced in real life. The message I'd like to share with my music would probably be to find your true self - to listen to that inner voice," she says thoughtfully. "I've just started this journey and I still have a lot of things to discover and learn. The main goal is definitely to give back to the community."
Right now, whilst getting ready for this winter's headline tour, Priya is still creating music with her key collaborator - brother, rapper and producer Japhna Gold. She's also meditating, whizzing between London and Switzerland, and working with other artists including JUNGLE and BRIT winner Griff. It's something of a whirlwind ascent for a Swiss artist breaking through way outside of her home turf.
"Sure!" she starts to say, "there have always been doubts. Like, at first, I was suppressing my voice. I had a super safe job. I had my family, friends; everything was cool. But sometimes you just have to trust yourself and just go with your intuition, you know? To just be like, OK, let's do it!"
Like we told you: not only is Priya way ahead of the curve, she is the curve.