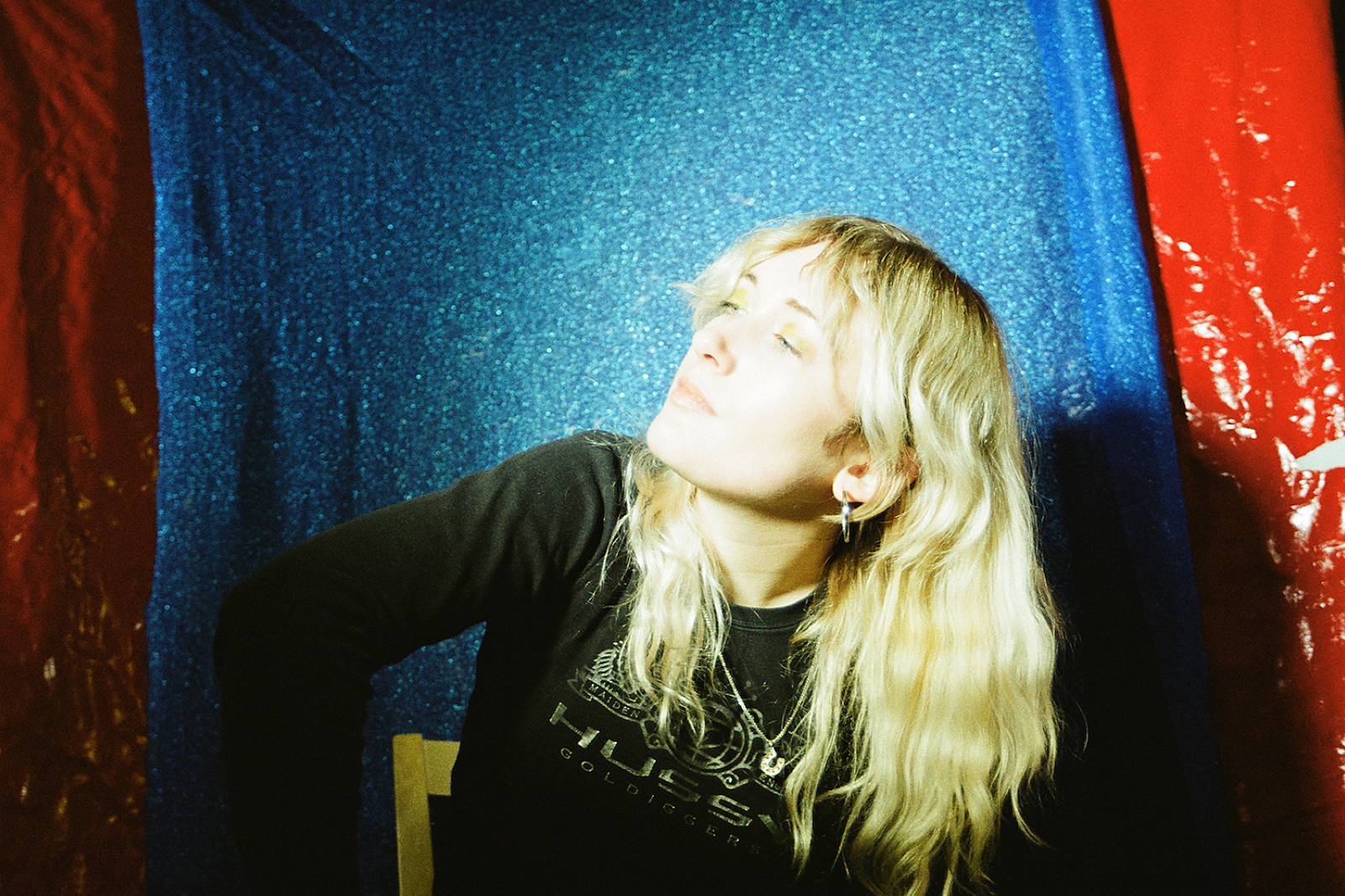 Photo: Abi Sinclair
Introducing…
Get To Know… Hussy
Fresh off of the release of her debut EP, meet the South London multi-instrumentalist.
Hello and welcome to DIY's introducing feature, Get To Know… getting you a little bit closer to the buzziest new acts that have been catching our eye as of late, and working out what makes them tick.
Recently we've met Leeds quartet L'objectif, Manchester trio The Early Mornings, alt-rock star Aziya, dynamic duo Wooze, and now we're introducing you to South London-based multi-instrumentalist Hussy.
Fresh off of the release of her self-titled debut EP, she says of the project, "These songs may appear to show a softer side and a vulnerability but for me playing every instrument you hear on my songs and producing this all myself is also a rebellion against the people who've told me I needed a 50-year-old man to remake my songs for me and help me find myself."
We sent her over some qs to find out a lil' bit more about her.
Describe your music to us in the form of a Tinder bio.
Deep thinking, Feedback prone, Existential enlightenment, Goofball.
What's your earliest musical memory?
Making cassette albums using a Fisher Price cassette recorder and a Casio organ. Also rocking out to Sheryl Crow's 'If It Makes You Happy' wearing fake leather pants and temporary tattoos whilst playing a tennis racket as a guitar. It definitely planted a seed to future rock and roll desires of playing real guitar in an angsty fashion.
Who were some artists that inspired you when you were just starting out (and why)?
Starting out I was a bit noisier and have always loved wacky alternative bands like Sonic Youth and Helium, I'd say they are pretty ingrained in my guitar style amongst some of the more mellow modern things I listen to now like Cass McCoombes, Bill Callahan, Amen Dunes… But also lots of pop and experimental music at the other end of the spectrum.
You're based in South London! What do you think of the music scene there at the moment?
I wish I could tell you, I feel like I am slightly disjointed from the scene right now from not being able to go to gigs like usual. Before the pandemic there was such a strong DIY scene in venues like Sister Midnight in Deptford, Matchstick Piehouse and godforbid the Five Bells. Everyone curated nights and played them and it was really supportive.
Are there any other artists breaking through at the same time that you take inspiration from?
I always find my friends inspiring but I'd say one of my goals is just trying to sound like myself aside from what other people are doing. I really admire people who are on their own path trying to do something different regardless of what others are doing.
Who would be your dream collaborator?
There's so many vocalists I would love to have sing vocals on a song… I'm always thinking about that. If Kim Gordon, Bill Callahan and Bladee produced an album together with me that'd be pretty hot.
Musically or otherwise, what are you most looking forward to this year?
I'm really looking forward to my self titled EP which I'm really proud of! I have a support tour for Willie J Healey I'm super excited about in Sept/ October which is with my great friends in my band, the thought of doing that with them is so fun. Also have a headline show on 7th October at The Waiting Room I'm excited about. Have been writing a lot recently too so starting to plan when I can record that properly soon in the studio, that's my ultimate thing.
If people could take away one thing from your music, what would it be?
Something genuine.

Get your copy of the latest issue