Watch
LUMP release new single 'Gamma Ray'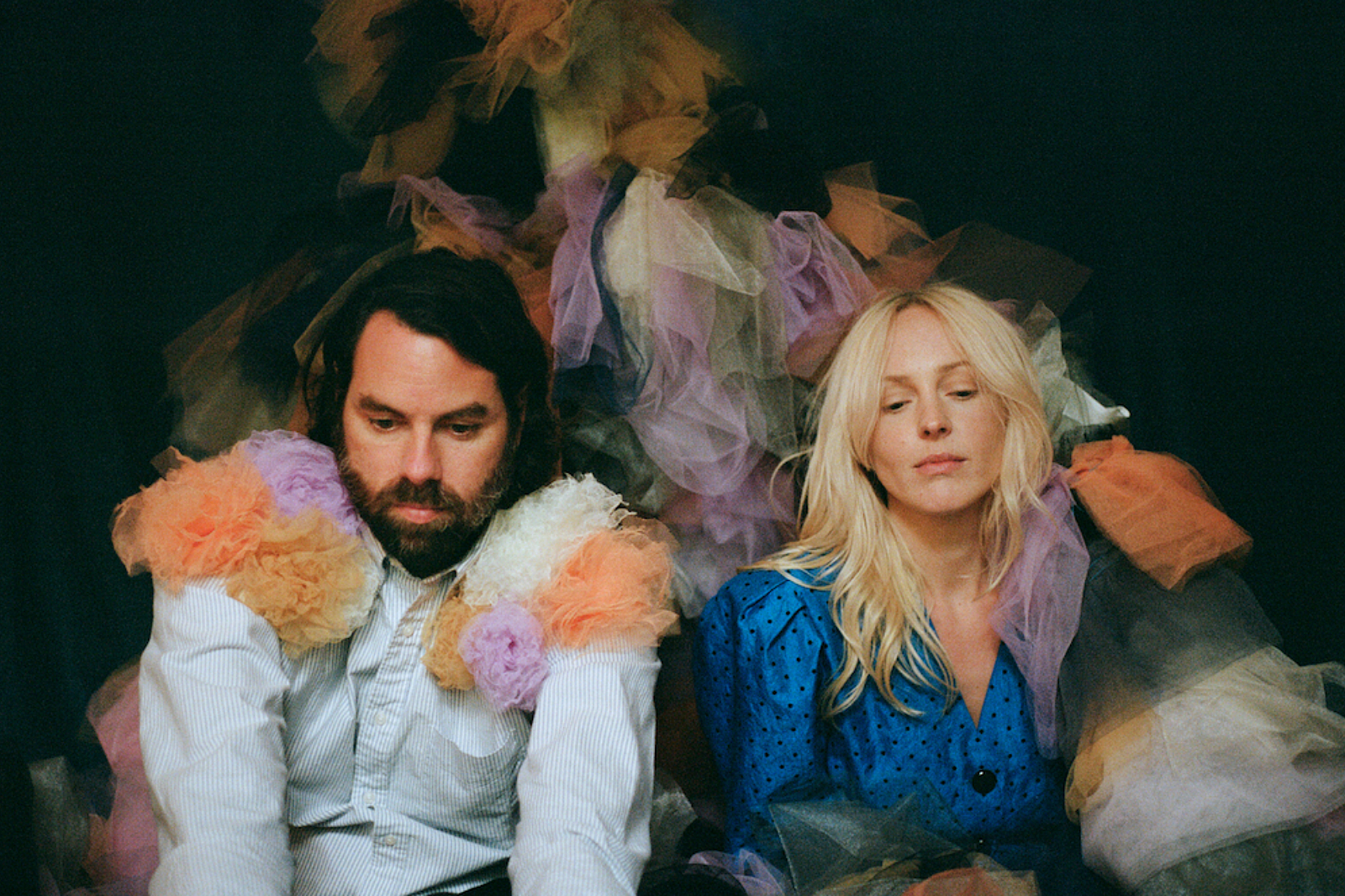 Photo: Tasmin Topolski
It comes ahead of the release of their new album 'Animal'.
Ahead of the release of their new album 'Animal' on Friday, LUMP - aka Laura Marling and Mike Lindsay - are sharing their newest single 'Gamma Ray', accompanied by a video directed and animated by Laura herself.
"There's this part from the second half where you hear a voice, and in my mind that was the LUMP creature speaking to us saying 'Excuse me, I don't think we've been introduced', and then it does this kind of 'Ahhh!' sound, that's LUMP going through my Eventide H949 Harmonizer," Mike says. "I think that's how you say 'LUMP' in LUMP language. Laura also uses the word 'gawped,' which is brilliant."
"The lyrics are all just nonsense writing," Laura adds, "but I always had in my mind a story I'd heard about my Dad's cousin dying. He died very young, he committed suicide sadly, obviously long before I was born. He was incredibly good looking and everyone loved him, and when they tolled the bell at his funeral two of my Dad's sisters fainted. They were so overcome. 'Gawping' comes from French singer Georges Brassens, who did a really weird song called 'Brave Margot,' and in the translation there is something about the men 'gawping'."
Read our chat with the pair all about their new album now.
'Animal' Tracklisting:
1. Bloom At Night
2. Gamma Ray
3. Animal
4. Climb Every Wall
5. Red Snakes
6. Paradise
7. Hair on the Pillow
8. We Cannot Resist
9. Oberon
10. Phantom Limb