Listen
spill tab teams up with Tommy Genesis for 'Indecisive'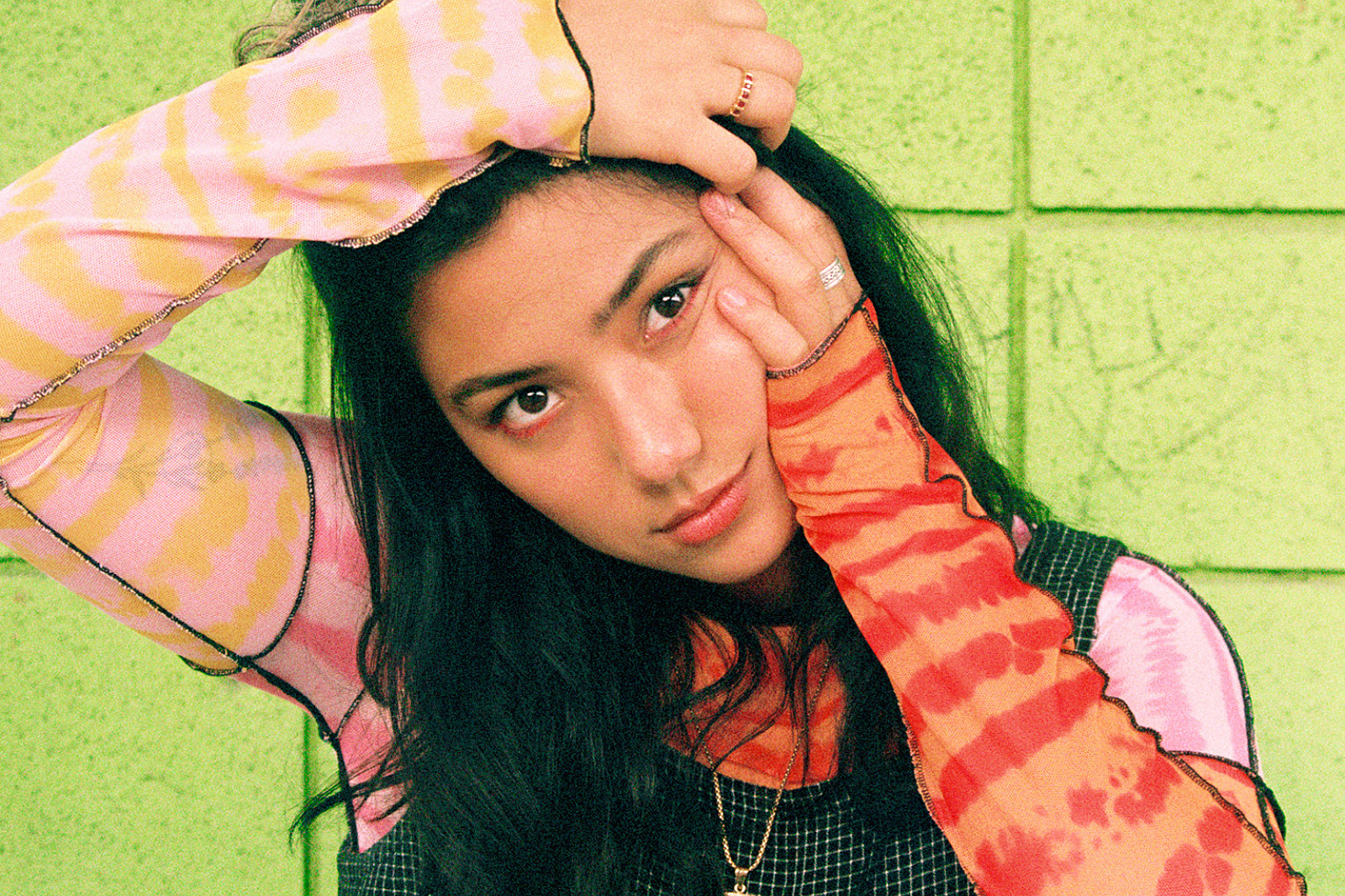 Photo: Jade Sadler
Her second EP is due later this autumn.
With her second EP officially on the way, French-Korean-American artist spill tab has linked up with Tommy Genesis for her newest bop 'Indecisive'.
"My producer and I wanted to make something with dummy fast drums and we sort of just went from there," spill tab explains. "We had all the sections we wanted but were missing a verse and I just really wanted someone to rap over it and go hard and I also didn't want it to be me. I think my team sent the song over to Tommy's camp and she loved it and was down to hop on it, and I've been a phat fan of her stuff and her new song too, so it was a divine match made in heaven."
Check it out now below.
See spill tab live at the following dates:
SEPTEMBER
15 | London, UK @ Courtyard (Headline)
OCTOBER
04 | Los Angeles, CA @ The Echo (Headline)
17 | Carrboro, NC @ Cat's Cradle (Gus Dapperton)
19 | Nashville, TN @ The Basement East (Gus Dapperton)
22 | Kansas City, KS @ Granada Theatre (Gus Dapperton)
23 | Austin, TX @ Emo's Austin (Gus Dapperton)
24 | San Antonio, TX @ Paper Tiger (Gus Dapperton)
26 | Phoenix, AZ @ The Van Buren (Gus Dapperton)
27 | San Diego, CA @ House of Blues (Gus Dapperton)
29 | Hollywood, CA @ Fonda Theatre (Gus Dapperton)
NOVEMBER
01 | Portland, OR @ Wonder Ballroom (Gus Dapperton)
02 | Vancouver, Canada @ Hollywoood Theatre (Gus Dapperton)
03 | Seattle, WA @ Neumos (Gus Dapperton)
05 | Salt Lake City, UT @ Complex (Gus Dapperton)
06 | Denver, CO @ Gothic Theatre (Gus Dapperton)
08 | Washington, D.C. @ Union Stage (JAWNY)
09 | New York, NY @ Music Hall of Williamsburg (JAWNY)
10 | Philadelphia, PA @ The Foundry (JAWNY)
12 | Boston, MA @ Crystal Ballroom (JAWNY)
DECEMBER
19 | Pomona, CA @ Viva Pomona at The Glass House