Listen
Turnstile release new single 'Fly Again'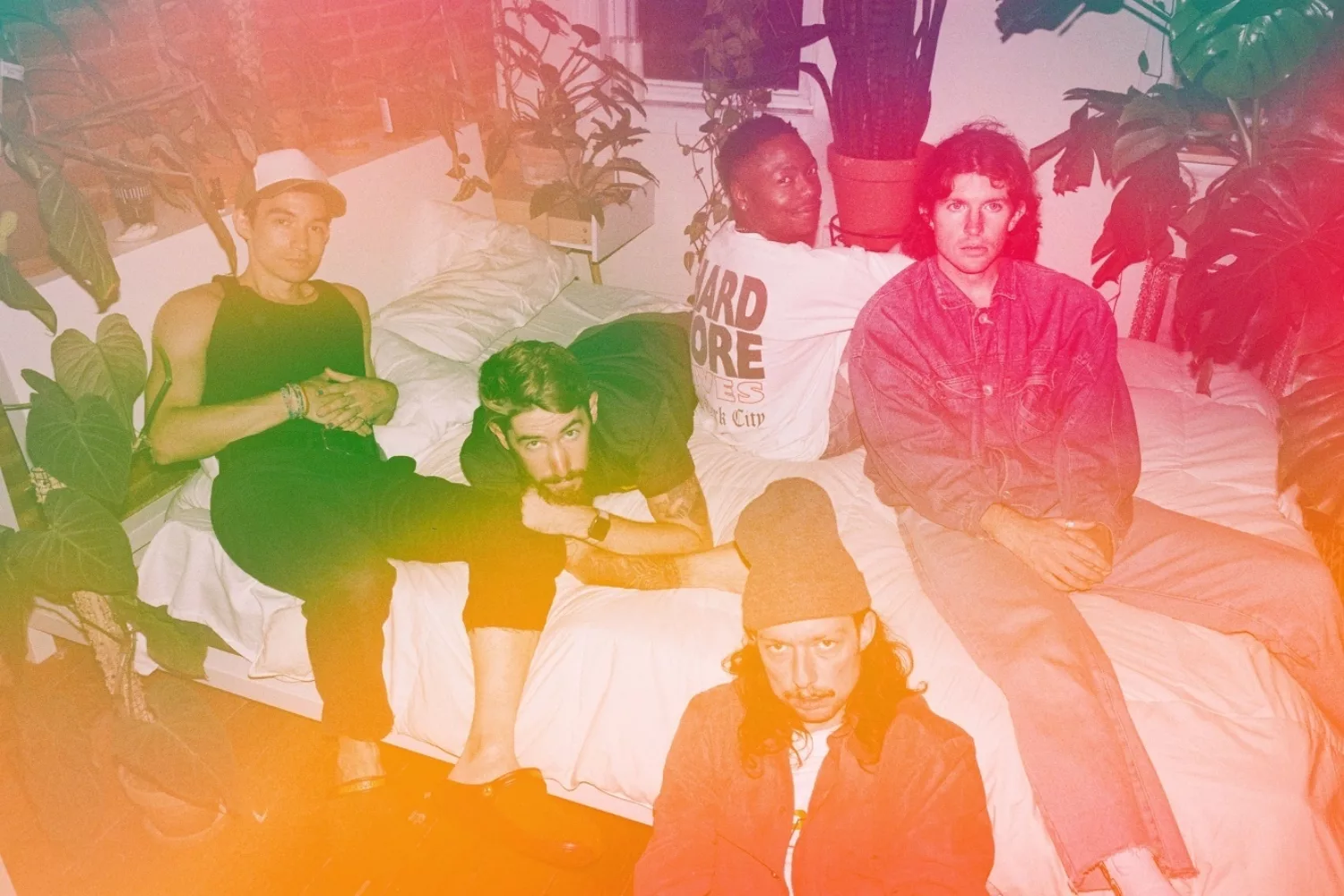 Photo: Jimmy Fontaine
It comes ahead of the release of their new record.
With their widely-anticipated forthcoming album 'Glow On' released on 27th August via Roadrunner Records, Turnstile are giving us the final taste of what to expect, with new track 'Fly Again'.
Recorded with producer Mike Elizondo and co-produced by Turnstile vocalist Brendan Yates, Brendan told us, "I think every recording process is such a learning experience, and always [leads to] so much growth. Once we met [Mike] and saw his excitement to do the album, and his willingness to let us do what we wanted, it seemed like it was a really cool opportunity. It was such a learning process – you step outside of your comfort zone a little bit, and I think that's when the best stuff happens. With every record we've done, we've usually worked with someone that we [previously] haven't, and we wanted to do the same thing here. We took the chance, and it ended up being incredible."
Check out 'Fly Again' below.
'Glow On' Tracklisting:
1. MYSTERY
2. BLACKOUT
3. DON'T PLAY
4. UNDERWATER BOI
5. HOLIDAY
6. HUMANOID / SHAKE IT UP
7. ENDLESS
8. FLY AGAIN
9. ALIEN LOVE CALL (FEAT. BLOOD ORANGE)
10. WILD WRLD
11. DANCE-OFF
12. NEW HEART DESIGN
13. T.L.C. (TURNSTILE LOVE CONNECTION)
14. NO SURPRISE
15. LONELY DEZIRES (FEAT. BLOOD ORANGE)

Get your copy of the latest issue