Interview
Saddle Up: Foals
After a long year of sitting on the sofa, Foals are finally getting back to where they belong: ripping it up on the big stage once more.
Having released the two most successful albums of their career ('Everything Not Saved Will Be Lost' parts 1 and 2) within the space of seven months, fitting in a world tour, a casual two-night, 20,000-cap London stop off and a Glastonbury secret slot destined to go down in the history books along the way, you can forgive Foals' Yannis Philippakis for spending the first part of last year's nightmare vacation doing pretty much fuck all.
"It's great if you were being productive and felt this urge to create, but there was this strange expectation that because you've got all this time, everyone should write their version of The Great American Novel. And personally, I didn't feel any inclination to write at the beginning of lockdown at all. I just wanted to sit on the couch in my pants for a while," he shrugs.
There were a few early forays into embracing new pandemic possibilities: Instagram Live parties where the singer would dig back through the band's sonic vaults, playing unreleased demos and reminding himself of the "small revolutions in [their] sound" that have kept Foals propelling forward over their 15-year tenure. "I think maybe there's some unfinished business with some of those older ideas, where actually I'd regret it if they didn't get completed," he notes. But for the most part, Yannis clocked off social media, bored of watching the endless "productivity party" on his timeline, and took stock.
"It's been good for me not to be in contact with the wider world for a bit. I was reading, and being a bit more boring at home, keeping a low profile, causing mischief on a smaller scale," he chuckles now, speaking from a rehearsal room just outside Bath. "It's surprised me how easy that's been. I think it probably did our bodies some good too, slowing down for a bit, being at home…"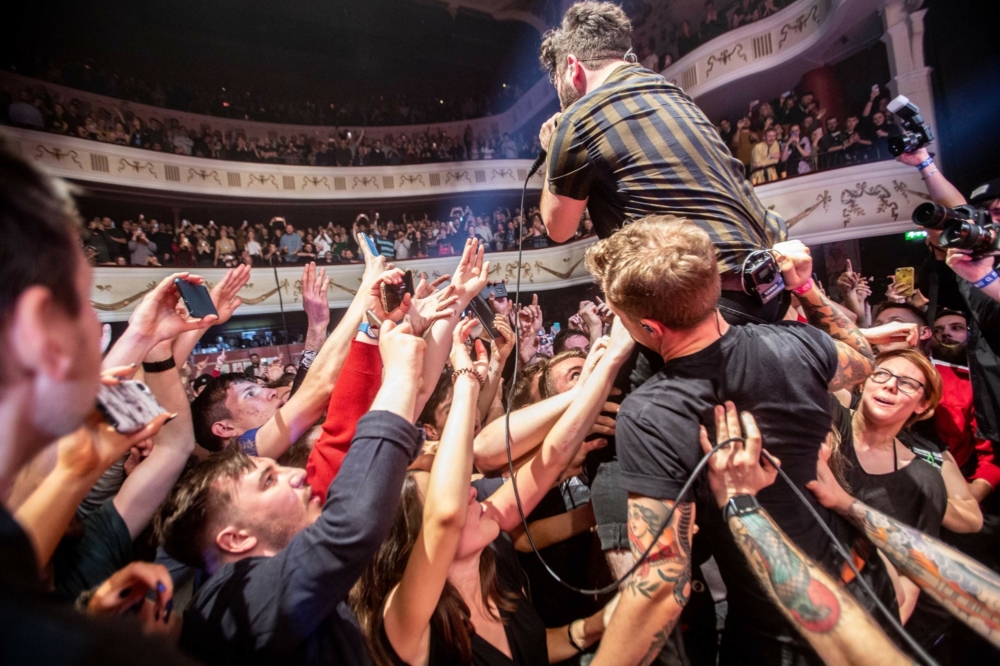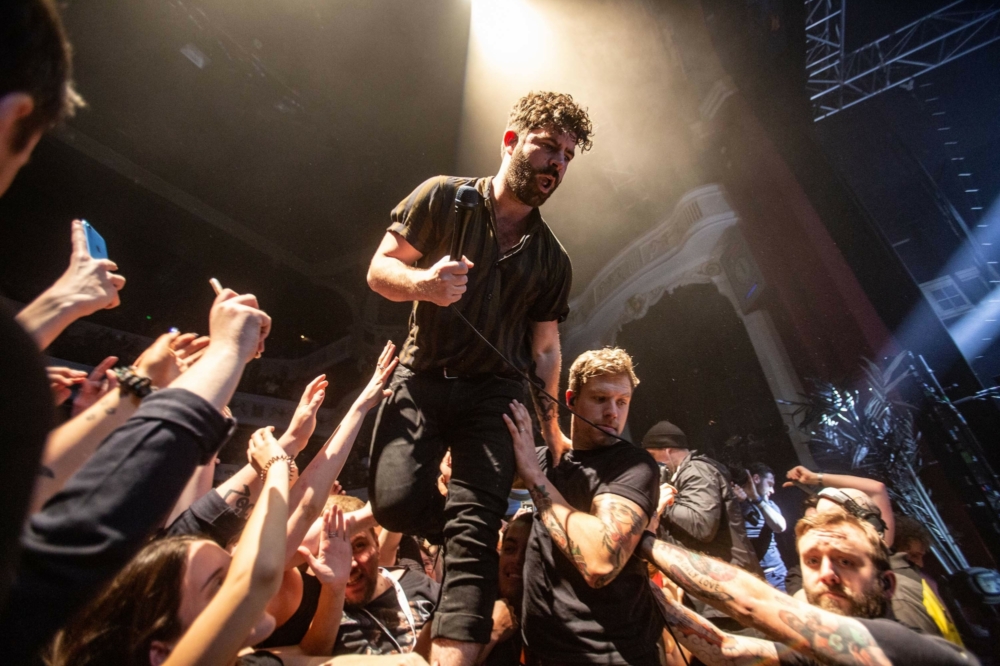 "All Points East has the potential to be one of the most powerful shows we'll ever play."
— Yannis Philippakis
Now however, the band are fully reimmersed in the world, out of the house and into the studio again for two reasons. Having rediscovered their creative juices as the past year trickled along, Foals are already back at it and working towards LP7. "I don't want to give anything away because it is pretty early, but this is the most excited we've been for a while - I know everyone's excited when they're making new music, but we're feeling the freshness," Yannis says. For now, he's giving nothing away aside from the fact that it's sounding "quite different from where [they] left off on the last record" and that they're approaching the process from a different angle to last time, when they kept everything in-house with the frontman taking the production helm. "Suffice to say it's exciting and it's got some swag to it," he teases.
More concrete, meanwhile, is this month's All Points East headline show which will see the band decimate London's Victoria Park in front of 40,000 hungrier-than-ever punters. If a Foals gig on a normal day is one of the more feral, visceral ways to spend an evening, then this one might well rattle the earth's core.
"I can't imagine that there's been a pre-show build up like this at any time before. It has the potential to be one of the most powerful shows we'll ever play: London, home town show, after a pandemic winter and a difficult-to-say-the-least time for everybody," he enthuses. "We definitely had gotten maybe a little soft around the middle at some point last year, but now we're getting spry again and ready. I think it's gonna be such a release for everybody. I think it's just gonna be euphoric from the moment we start to the end."
Despite 'ENSWBL Part 2' never really getting its dues on the live stage, Foals are drawing a line in the sand and moving forward. They won't be treating this summer's outings as a delayed album tour; we'll be getting pure greatest hits. "It's just gotta be a celebration of live music and of each other, and putting out a massive positive energy from the stage," he grins.
And having taken a lengthy, enforced break from the crowd-surfing, moshpit-inducing cathartic purging that they do best, the positive energy emanating from All Points East's main stage come sundown is going to be mammoth. You've missed it, we've missed it, they've missed… "It's got to be hearing applause, surely? I've not heard any applause in a long time," Yannis jokes of the last 18 months' live music-less void. "I tried to construct a mini applause factory in my head but it's not the same - it's definitely time to hear some applause."
Not long to wait now…