News
Frank Carter on the future of metal music: "I definitely think metal is going to have its moment where [female vocalists] flip into the mainstream"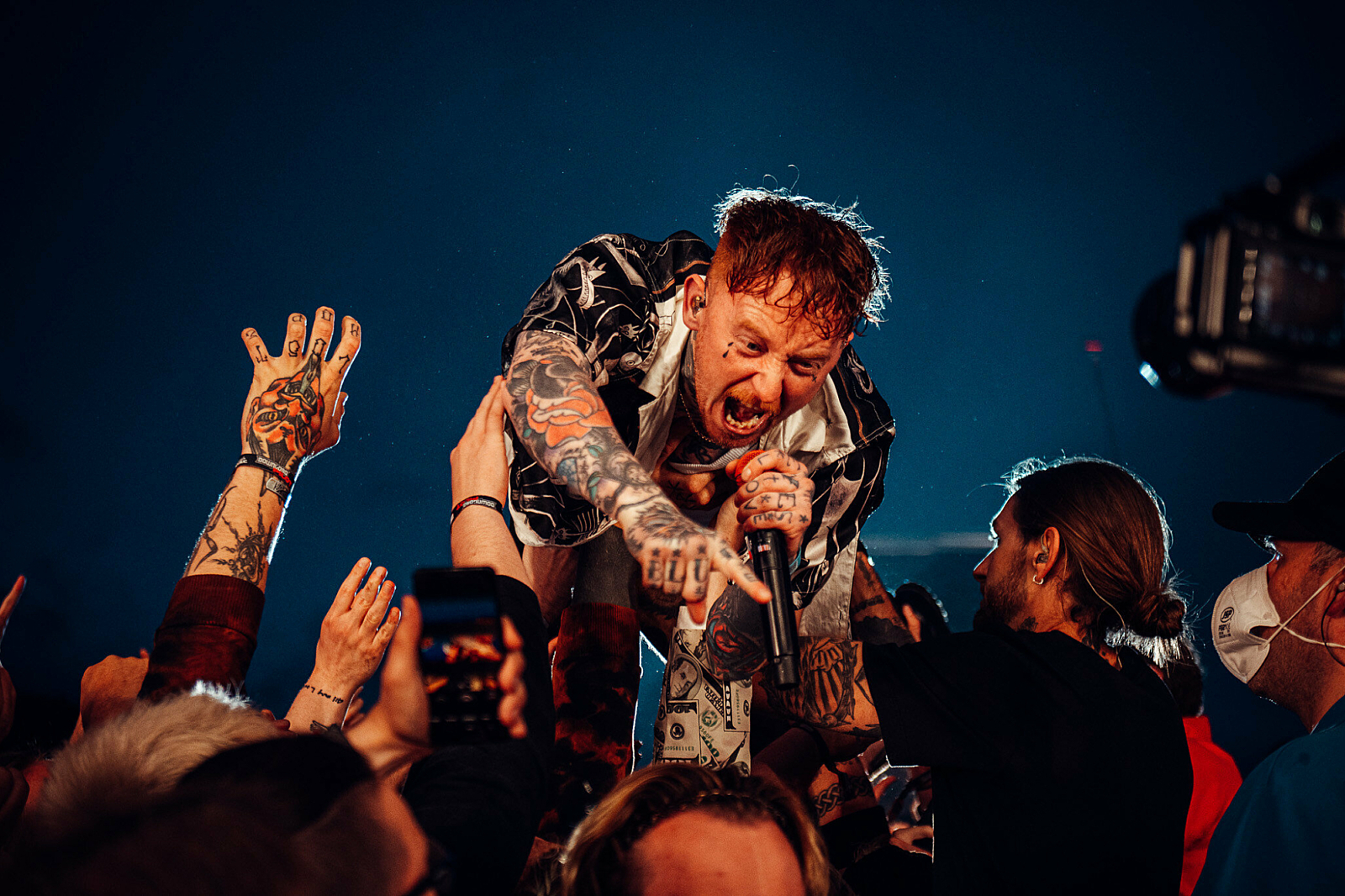 Our September issue cover star chats promoting progression and inclusivity in rock.
Gracing the cover of our September issue, we went down to Download's Pilot to have a quick natter with Frank Carter & The Rattlesnakes before they tore it up on the main stage.
Bringing on newbies Lynks and Cassyette through their set, Frank told us, "It's really fucking important that the Pilot's focus was on inclusivity across the board. I hope that we set an example on stage with the people we're bringing out. It's not just the festival – it's the least the festival can do. Every band [should have] a platform.
"You can meet other artists from different backgrounds, different cultures, and you can come together. What we're trying to do tonight is to set the bar from day one. Not only have we been trying to be progressive and inclusive from the beginning, now we're going to talk about it even more because we've just lost 15 months of it."
Chatting more about Cassyette, whose raspy vocals feature on new album cut 'Off With His Head', Frank adds, "I definitely think metal is going to have its moment where [female vocalists] flip into the mainstream, and I think that it will be really strong independent rock stars like Cassyette leading a revolution that's flooded with girls who want to be involved because that's the music they like and they're not going to be told that they can't be."
Read the full interview in our September issue now!