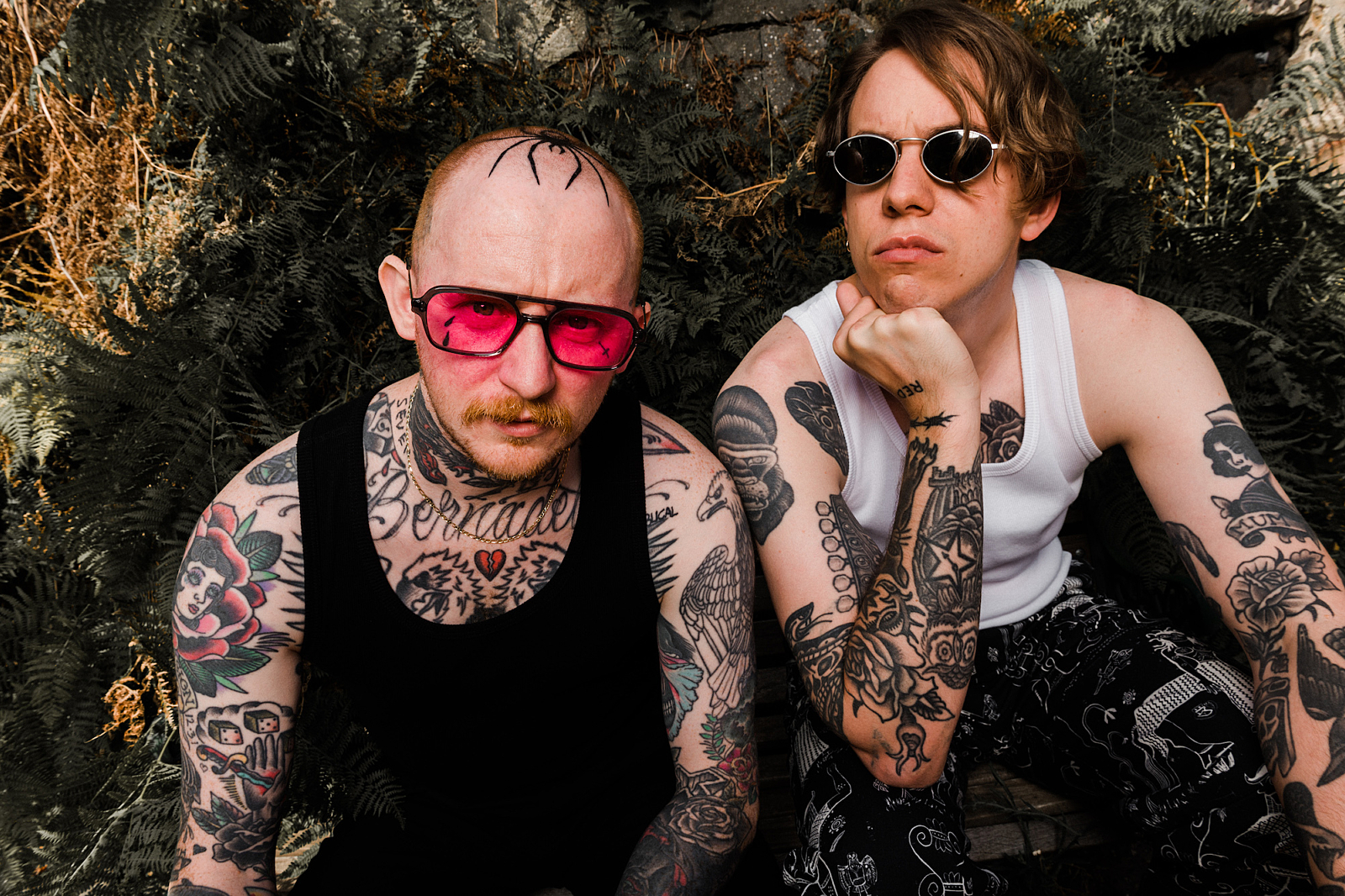 Maximum Carnage: Frank Carter & The Rattlesnakes
The Rattlesnakes kicked off the summer as the first festival headliners in a changed world. With hedonistic fourth album 'Sticky' the rule-breaking, positive punks are riding the party into the night.
Frank Carter & The Rattlesnakes have always been pitted as the underdogs. However, what was intended as a solo venture for one of punk's most visceral performers after a decade-long career in an unforgiving scene has evolved into an entirely new beast. With his do-or-die approach to music, and a do-it-yourself attitude to all aspects of life, it's no surprise that the heavily-tattooed frontman is now at the pinnacle of his career. At the heart of everything that Frank Carter & The Rattlesnakes throw themselves into, there is one very clear motivation: do more.
At the backbone of punk, there has always been a refusal to conform - to reject overbearing political ideologies and go against the grain in order to facilitate a space for the outsiders. Punk was born out of necessity, and it's a genre that remains in flux: one dominated by voices using their platform to enact change and provide a form of escapism from a world that increasingly feels dystopian.
"Someone said to us, 'This will be the one you remember' and that's getting more and more significant as the day goes on," guitarist Dean Richardson tells DIY from a cosy dressing room at Download Pilot. While revellers get their bearings on the hallowed festival grounds, we're seeking respite from Drownload's intermittent showers and catching up with the band ahead of their performance. "This is such a big moment for me personally, and it's a historic moment for a world trying to get gigs back," Frank says, echoing his partner-in-crime. "There are so many things hitting at once and it's a bit overwhelming to think about."
The band had originally been billed on the festival's 2020 lineup after the success of their sold-out Alexandra Palace gig in support of third album 'End of Suffering'. It's difficult to use the word serendipity to summarise a period of time in which the world was turned on its head, but in this instance, it rings true. Within 12 months they had gone from gearing up to make their main stage debut to actually headlining the festival.
Frank has always been a pioneer for promoting inclusivity - not just in the music scene but in all aspects of life. It's something that's been ingrained in him from years of being on the punk circuit: if you have a platform, you must use it for good and share it if you can. When Download Pilot released its lineup, there was a strong focus on fresh UK talent and, to much surprise, a prevalence in acts who are women and part of the LGBTQIA+ community for the first time in the festival's near two-decade history.
"It's really fucking important that the Pilot's focus was on inclusivity across the board. I hope that we set an example on stage with the people we're bringing out. It's not just the festival - it's the least the festival can do. Every band [should have] a platform," the frontman notes.
"You can meet other artists from different backgrounds, different cultures, and you can come together. What we're trying to do tonight is to set the bar from day one. Not only have we been trying to be progressive and inclusive from the beginning, now we're going to talk about it even more because we've just lost 15 months of it."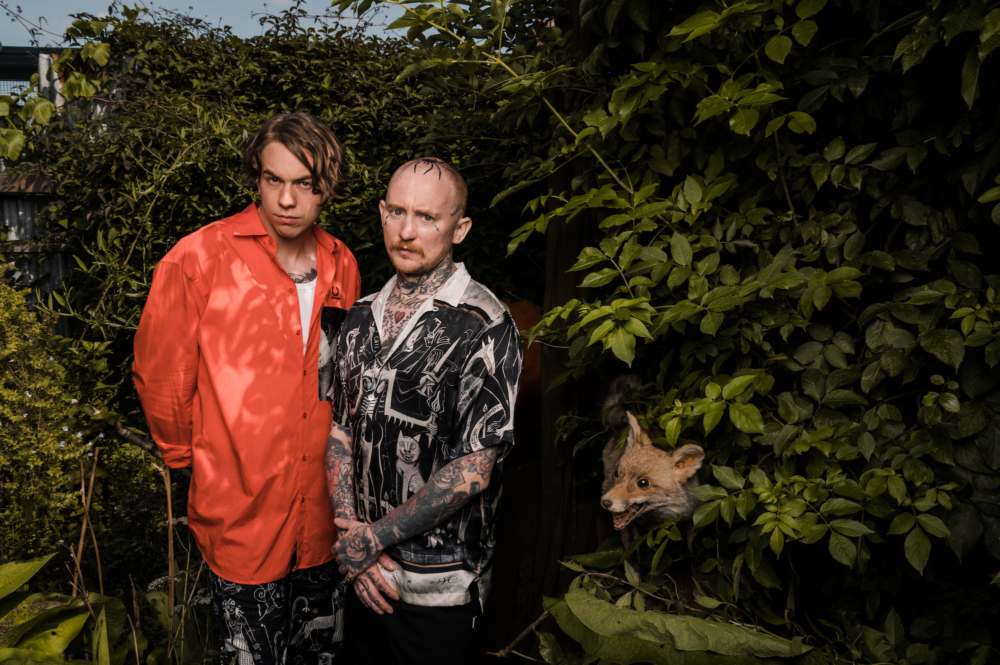 "
Life can be gone tomorrow, yesterday is already gone, so we should be able to find some enjoyment in every day.
— Frank Carter
When the band wrapped up their touring cycle for 'End of Suffering' at the start of 2020, they took the extended period of downtime they were given as a result of lockdown to truly appreciate all that they'd done over the past five years of being a band. Self-reflection was in abundance for most people, but for Frank Carter & The Rattlesnakes, it became a period of self-affirmation. "We're doing things that we've never really done before as The Rattlesnakes. Some bands have kind of gone in on themselves in the past 15 months. We've done the opposite and relaxed into who we are," Frank says with a resolute air. "We've always had confidence, but as a sort of bravado - you have to have it as a young punk band because you're underdogs naturally and you feel like the world is against you." It's telling then, that despite having just four weeks to prepare, they felt more than able to soundtrack the first party of the summer.

But, as we meet again a few weeks later in a quaint allotment nestled in a hidden corner of Shoreditch, Dean attests that some things are often out of your control. "When we went on stage, we had so much confidence because we were like, 'This is what we know we're good at'. But then as soon as the show started, I felt a bit like a bomb had gone off in a war movie," he recalls. "It had all gone silent [in my head]. I was shell-shocked. I don't remember a lot of the show, and that's more what the big moments felt like in the earlier days; like the first time we played Reading's Main Stage." Despite this shock to the system, both Frank and Dean are well-aware that their response was an incredibly human reaction that came from going from 0-100.

"It's like when you tell kids that they're going to a party on the weekend, and they get excited, but they also just go about their day until you take them to the party. Then the minute they're free they just become feral and they're unhinged. They're eating cake on a bouncy castle, they're puking, and then they're straight back on the bouncy castle. It's just mental," Frank adds, perhaps in reference to jumping straight into the crowd during the opening moments of their set and doing a handstand on someone's shoulders. "We were excited to be playing a gig," he grins. "It felt really normal until I got there and then I was just eating cake on the bouncy castle and puking… It all went out the window. I completely lost control of myself and everything."

Control is seemingly something Frank has been working on for a while. Known for creating absolute carnage when he burst onto the scene in 2005 with incendiary hardcore outfit Gallows, it was a shock to many when he decided to leave the band in 2011 to pursue a more radio-friendly route with Pure Love. "I'm so sick of singing about hate," he intoned on the first line of their debut single 'Bury My Bones', by way of an explanation. But the band were short-lived, announcing an indefinite hiatus in 2014 before he and the Rattlesnakes released their debut album 'Blossom' in 2015. Sitting somewhere between both Gallows and Pure Love, 'Blossom' encapsulated a feeling of uncertainty.

"When I made the decision to move on from those bands, or move forward with my life, I made those choices myself - that was my choice to make. In every instance, I probably made it too late. It's a lesson that I keep failing to learn - [that] I'm the mastermind of my destiny and I control my life. Too often, I give a lot of control to people around me," Frank says. "This is ours to lose. You can let the universe do it for you or you can take chances, but what you have to be aware of is that the universe gives you these little moments to get out over and over again."

Now, however, as they gear up to the release of next month's fourth album 'Sticky', Frank Carter & The Rattlesnakes are taking full rein of their lives. Carter has always been vocal about The Rattlesnakes being the band that he's always wanted to be in. And, with Dean at the production helm for the first time, they're releasing their most approachable album to date.

Where 2017's 'Modern Ruin' was comprised of straight-up, melodic rock'n'roll that explored existentialism and reclamation of the self, and 2019's 'End of Suffering' saw the band dig into the depths of introspection, unravelling who they are and their place in the world, 'Sticky' explores new territory. It's the result of a band being given enough time and space to experiment with new sounds as opposed to being moulded into whatever they're expected to be, the output an expulsion of pent up energy that seeks to be set free in a post-pandemic society.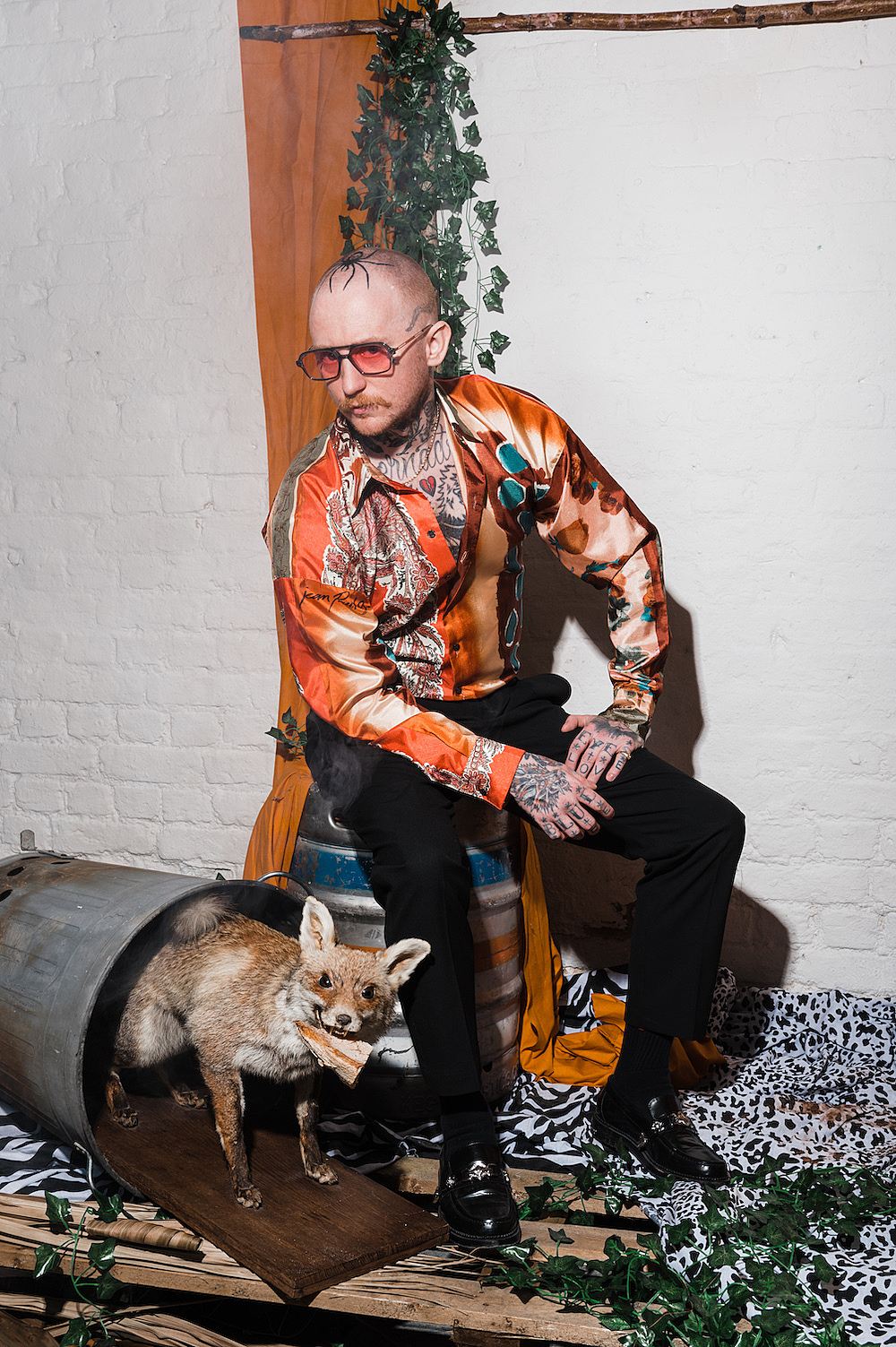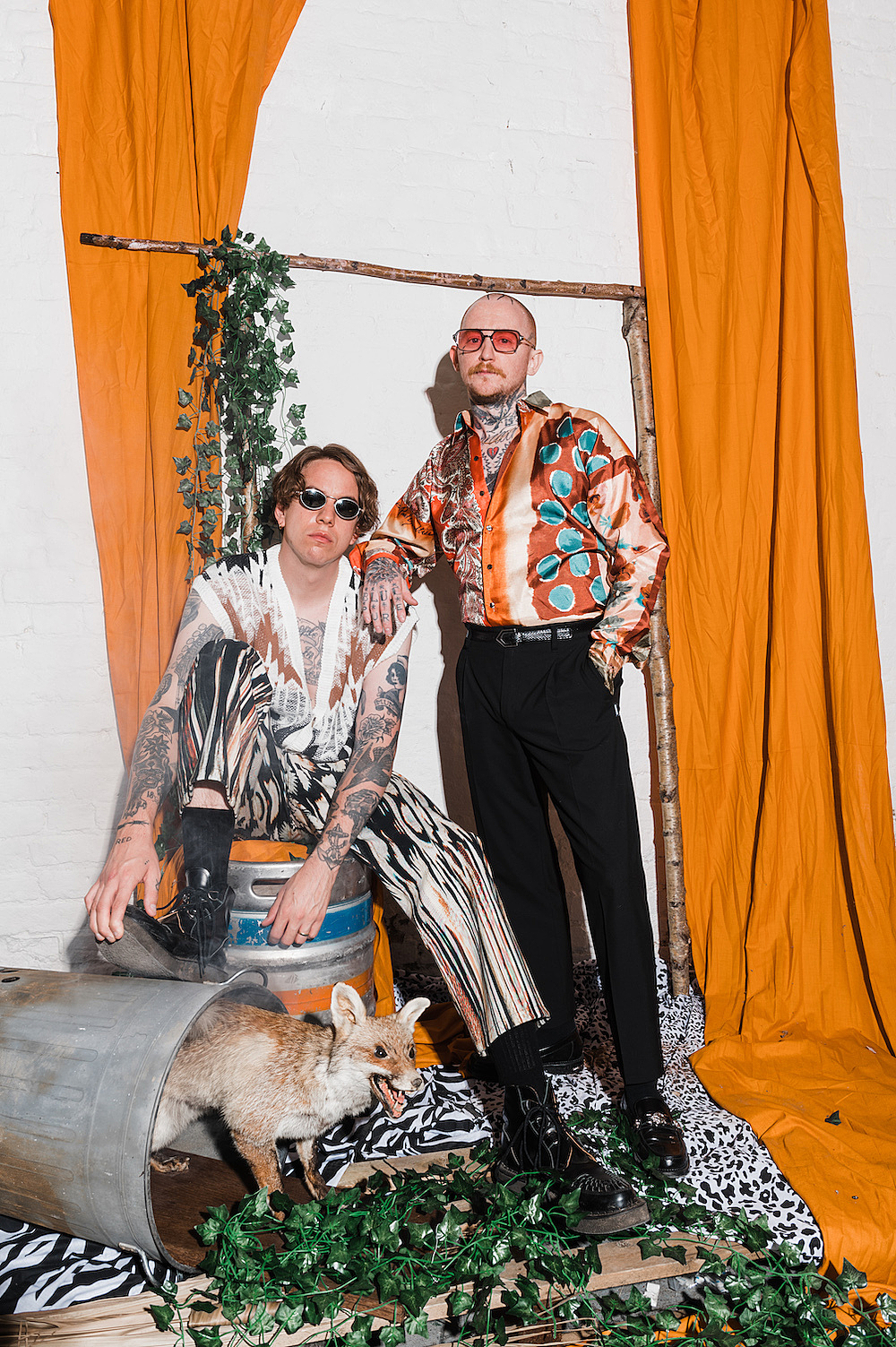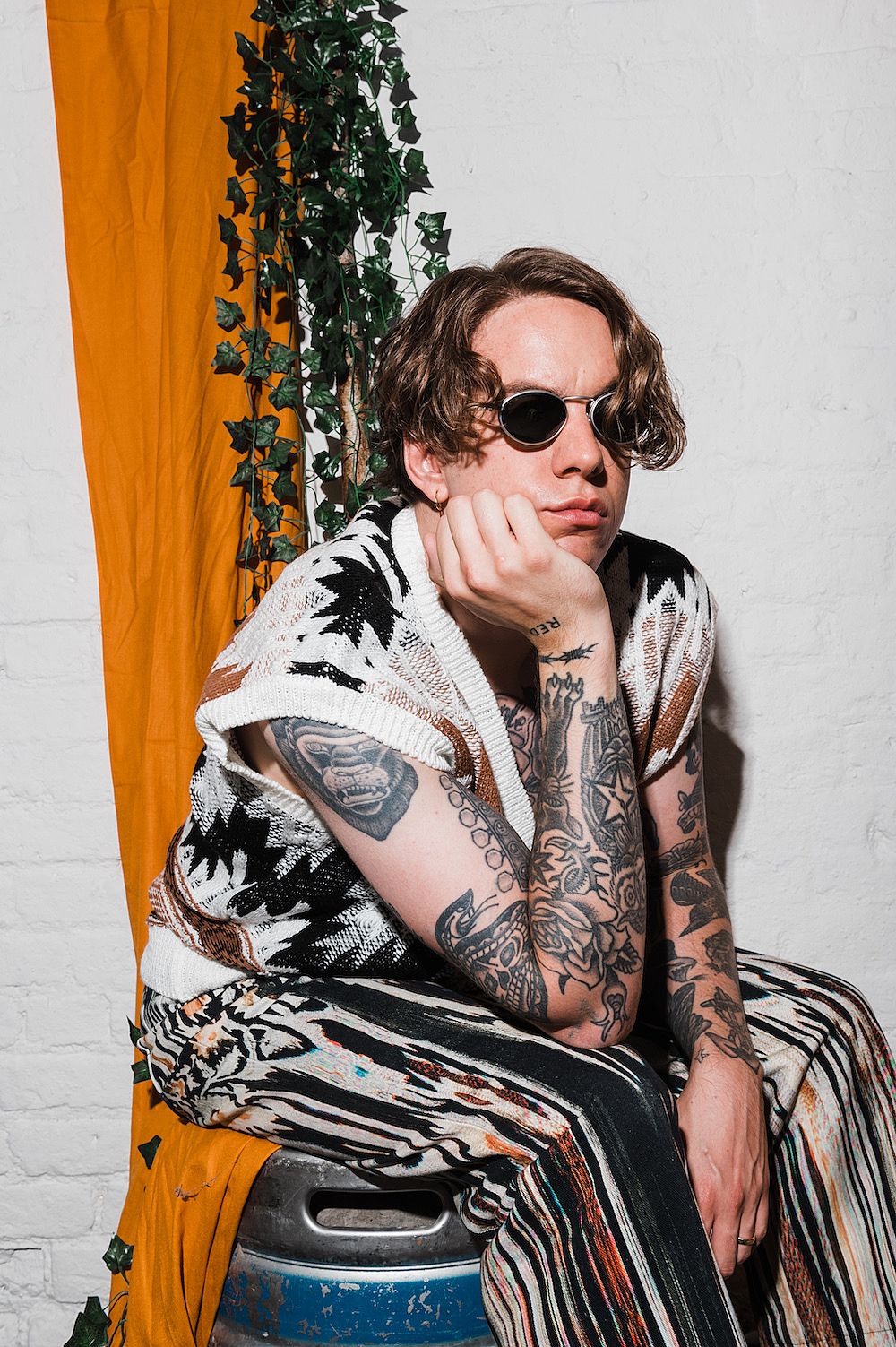 "
Not only have we been trying to be progressive and inclusive from the beginning, now we're going to talk about it even more.
— Frank Carter
"When we initially spoke about it, there were discussions about how everyone is in the middle of a hard time, and what people need is something to collectively join together and enjoy," Dean reveals. From the industrial-punk panic attack undertones of 'Take It To The Brink' to the atmospheric and rapturous synth bed of 'Original Sin', on 'Sticky' the band play further into the wars that rage within themselves and choose simply to live a life fuelled by the need to have a good time.

"What this album says about our lives right now is that we were missing energy. Everyone was fucking locked in a cell," Frank enthuses. "Life wasn't about that before, it was blossoming and blooming. There are dark moments in this record but it's delivered with energy - with fun and excitement. I talk a lot about bin foxes and that kind of atmosphere because we should be serious about survival, but it's also playfulness. That's what life is supposed to be about. All we have is today. Life can be gone tomorrow, yesterday is already gone, so we should be able to find some enjoyment in every day."

"I go where the monsters dwell / Dancing like a madman through a personal hell," Frank sings on the title track - a riotous offering that encapsulates the feeling of wandering around drunk at 3am, feeling displaced in the chaos that unfolds around you. The album plays around a character getting lost in wonderland, falling down a rabbit hole and adapting to a world in limbo. The paths you choose in that moment are the only things that matter; they're the only things that can provide temporary escapism.

'Rat Race' is perhaps the epitome of this. With an undercurrent of nu-wave jazz created by a saxophone wailing in the distance, the song builds in intensity before exploding into a guitar solo that provides rapture. Frank describes it as being "the feel of a metropolis crushed down into two and a half minutes of fury", and it reads like a direct response to the shit show of the past year and a half: "We've all lost a year to the doldrums / You say you give them too much / They say it's never enough".

For long-time fans of The Rattlesnakes, 'Sticky' will feel like a departure from the hardcore roots that were honoured in their debut, but the pair have never been the kind of people to stay in one lane. "This is the first time that we were both flat-out, ruthlessly critical about each other's performance and work. It was the first chance for us to be properly unfiltered," says Frank. "That's why I can categorically say that these are the best Rattlesnakes songs because we are the only ones who have something to lose."

'Sticky' is amplified by its vocal collaborators - a first for the band. Joe Talbot of IDLES lends his seething tongue to lead single 'My Town', while Bobby Gillespie of Primal Scream adds a saintly and sanctified air to 'Original Sin'. Electronic pop provocateur Lynks brings their tongue-in-cheek lyricism to 'Bang Bang' and 'Go Get A Tattoo', while nu-metal newcomer Cassyette's sumptuous and raspy vocals perfectly blend with Frank's in 'Off With His Head'. Each collaboration feels like an extension of the artist's own musical style rather than merely trying to fit into The Rattlesnakes' world.

Using their platform as headliners of Download Pilot, the band brought out Lynks and Cassyette to debut their newest songs. During the latter's performance on Sunday afternoon, there was apprehension from the crowd of middle-aged metal dads in response to her blend of nu-metal and pop, right up until she started screaming and proved that her vocals were just as good - if not better - than some of the male acts on the lineup…

"A cynical person would look at us and say, 'Why her?' and the only answer I have is because she's a better singer than me!" Frank shrugs. "I definitely think metal is going to have its moment where [female vocalists] flip into the mainstream, and I think that it will be really strong independent rock stars like Cassyette leading a revolution that's flooded with girls who want to be involved because that's the music they like and they're not going to be told that they can't be."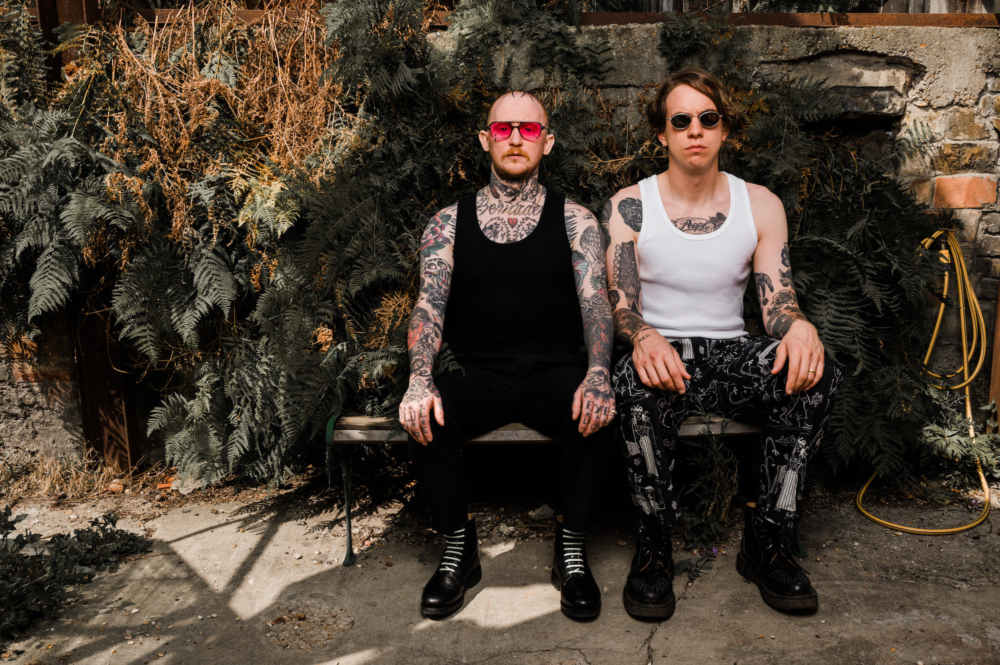 "
Some bands have gone in on themselves in the past 15 months. We've done the opposite and relaxed into who we are.
— Frank Carter
Throughout 'Sticky' is the narrative that life should be a party when things feel rough and you're in need of an escape, but the band know that a life lived in excess can also take its toll. "With 'End of Suffering', there's a lot in that record about the problems I had with drugs for vertigo. It can really amplify your depression when you come off it because you're basically having a prolonged come down. Where am I with it now? We're at the tail end of a pandemic and I think if there was ever a time to allow yourself some freedom to get blitzed every now and again, it's now. We haven't really been living in reality - that's my excuse and I'm sticking to it. I'm still an excellent father and I get all my work done, but every now and again I like to blow off some steam," he says with a diplomatic smile.

"Secular Buddhism is somewhere I've ended up," Dean begins. "You don't worship anyone, and you don't expect anyone to do anything for you. I think you have to engage in the idea of interpreting life in a way that makes it easier to live in, and therefore more enjoyable." As the conversation goes off on a tangent about Buddhist ideologies and how the pair keep themselves grounded amid the chaos, they stumble onto a topic that they've been trying to make more awareness of through their music - toxic masculinity.

"I don't think men are even really taught to feel spiritual," Dean contemplates. "It's just not something that aligns with what you feel like you're supposed to be as a man. Everything I do comes from the idea of what I'm supposed to be as a man. My interpretation of spiritualism was blocked by that until more recently." "If you look at it top-down from the eyes of society, it's because masculinity is so intrinsically linked to violence and spirituality is intrinsically linked to peace," Frank agrees. "Take femininity itself - we link that more to peace than we would violence. How can you be a man through the eyes of society?"

Which takes us back to their earlier comments on confidence and bravado. Frank Carter & The Rattlesnakes have constantly trodden their own path - sticking with the underdog title until they felt truly assured and justified as something bigger. Every album they've released has climbed higher in the charts ('Blossom' debuted in the Top 20, 'Modern Ruin' in the Top 10 and 'End of Suffering' reached the Top 5) so, it begs the question: with all of the success that rock bands have had in the charts over the past year, are they aiming for a Number One, fourth time around?

"Aiming for it is awesome, but we have to be aware that we're releasing it as all of those sleeping pop stars who are cyborgs that get put to bed and brought back when Sony needs more money are coming in as well," Dean says jokingly before continuing: "I think it's healthy to aim for it but you can't control this kind of stuff, you just put your best thing forward and see what happens."

"The universe is energy, right?" Frank interjects. "All you can do is put the right kind of energy out constantly, and that's what we're doing." "I heard a rumour that Coldplay were going to put out the right sort of energy that week as well," Dean jests, as Frank humbly decides: "If we come second to Coldplay it's OK because everyone can understand that. Coldplay are one of the biggest bands in the world - who the fuck are Frank Carter & The Rattlesnakes compared to Coldplay!?"

They might not have Chris Martin and co's way with the mums, but Frank Carter & The Rattlesnakes have created their own world that's thriving just fine.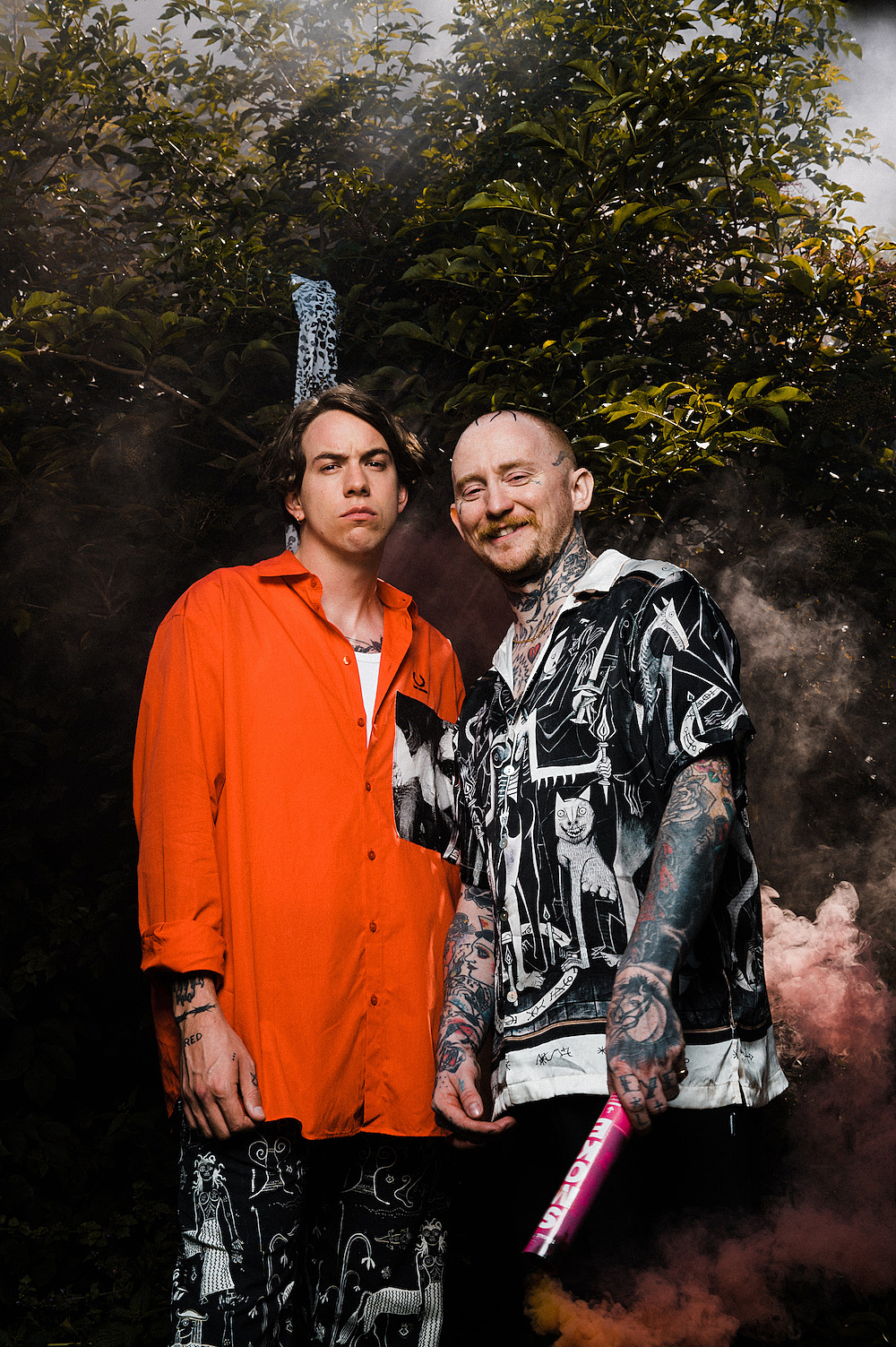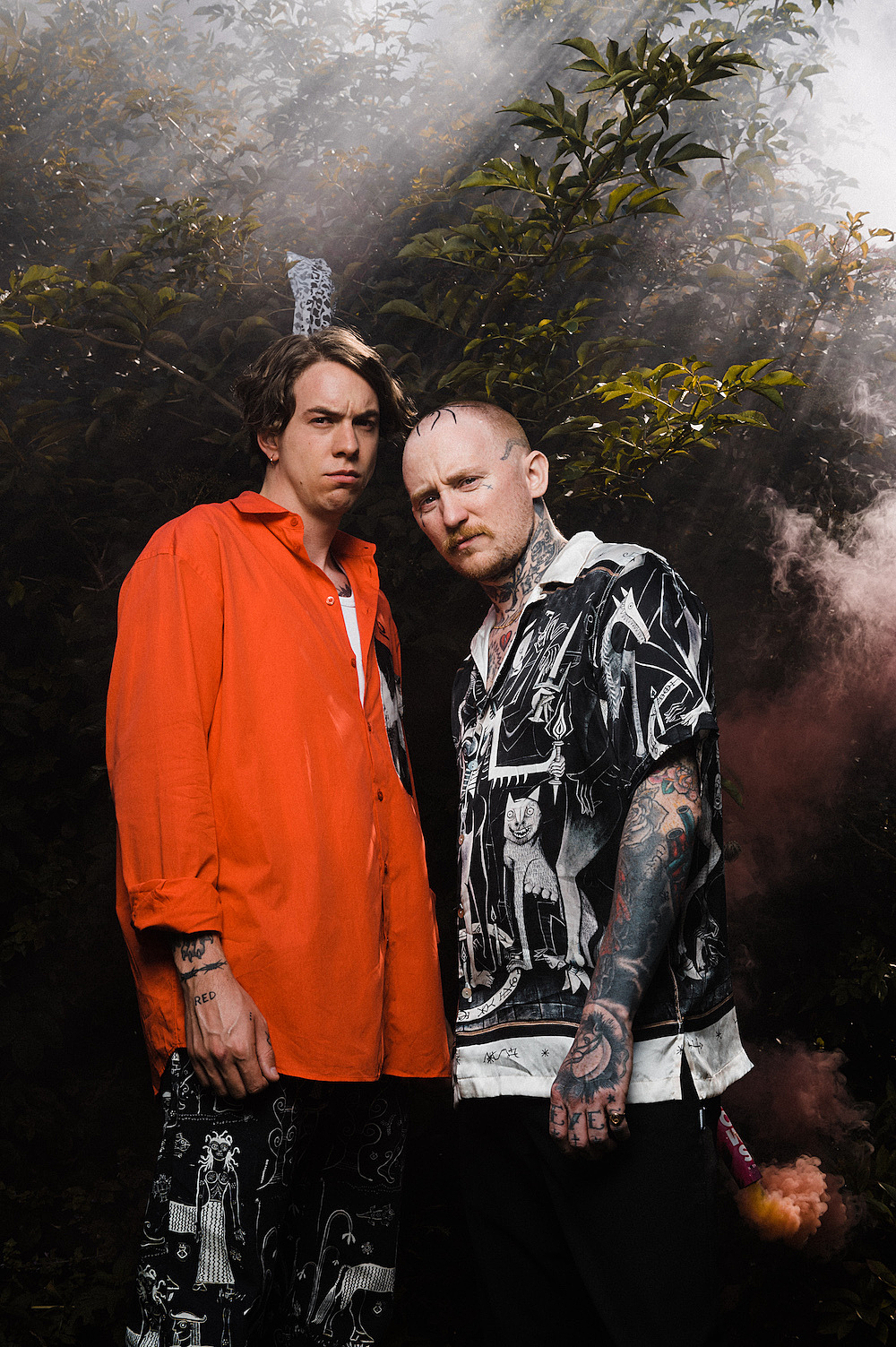 'Sticky' is out 15th October via International Death Cult.