News
Angel Du$t announce new album 'YAK: A Collection of Truck Songs'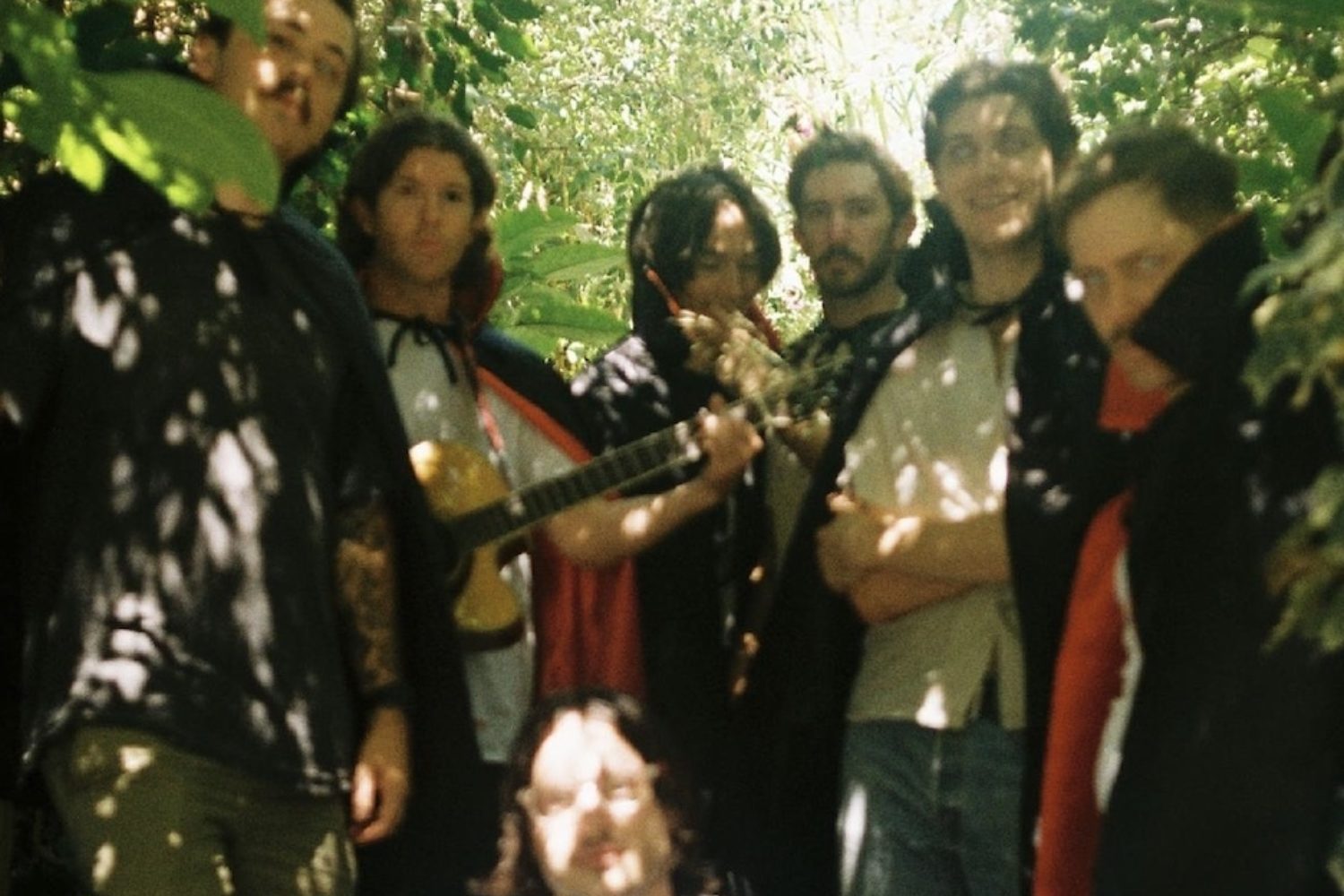 Photo: KAT NIJMEDDIN
Check out new song 'Big Bite' now.
Set for release on 22nd October, Angel Du$t have announced their new album 'YAK: A Collection of Truck Songs', which will be released on 22nd October on Roadrunner Records.
Sharing new song 'Big Bite' alongside the news, vocalist/guitarist Justice Tripp says of the forthcoming album, "People get really married to the idea of making a record that sounds like the same band. If one song to the next doesn't sound like it's coming from the same band, I'm ok with that."
Check out 'Big Bite' now.
'YAK: A Collection of Truck Songs' Tracklisting:
01. Big Bite
02. No Vacancy
03. All The Way Dumb
04. Dancing On The Radio feat. Tim Armstrong
05. Fear Some
06. Yak
07. Love Is The Greatest
08. Cool Faith
09. Never Ending Game
10. No Fun
11. Truck Songs
12. Turn Off The Guitar
See Angel Du$t live at the following dates:
SEPTEMBER
14 - SCHUBAS TAVERN - CHICAGO, IL
15 - LINCOLN HALL - CHICAGO, IL
16 - 7TH ST ENTRY - MINNEAPOLIS, MN
17 - SLOWDOWN - OMAHA, NE
18 - THE RIOT ROOM - KANSAS CITY, MO
20 - BLUEBIRD THEATER - DENVER, CO
21 - KILBY COURT - SALT LAKE CITY, UT
23 - THE CROCODILE - SEATTLE, WA
24 - LUCKY YOU LOUNGE - SPOKANE, WA
25 – HOLOCENE - PORTLAND, OR
26 - TREEFORT MUSIC FESTIVAL - BOISE, ID
28 - THE NEW PARISH - OAKLAND, CA
29 - THE CATALYST ATRIUM - SANTA CRUZ, CA
30 - TERAGRAM BALLROOM - LOS ANGELES, CA
OCTOBER
08 - THE UNDERGROUND - MESA, AZ
09 - CLUB CONGRESS - TUCSON, AZ
11 - PAPER TIGER - SAN ANTONIO, TX
12 - THE PARISH - AUSTIN, TX
13 - CLUB DADA - DALLAS, TX
14 - THE SECRET GROUP - HOUSTON, TX
16 - SATURN - BIRMINGHAM, AL
17 - MOTORCO MUSIC HALL - DURHAM, NC
19 - AISLE 5 - ATLANTA, GA
20 - THE HIGH WATT - NASHVILLE, TN
21 - WOODWARD THEATER - CINCINNATI, OH
23 - BUG JAR - ROCHESTER, NY
24 - THE SPACE - HAMDEN, CT
26 - UPSTATE CONCERT HALL - CLIFTON PARK, NY
27 - THE SINCLAIR - CAMBRIDGE, MA
28 - MUSIC HALL OF WILLIAMSBURG - BROOKLYN, NY
29 - UNION TRANSFER - PHILADELPHIA, PA
30 - BOWERY BALLROOM - NEW YORK, NY
31 - OTTOBAR - BALTIMORE, MD
NOVEMBER
17 - THE ROXY - LOS ANGELES, CA
18 - SODA BAR - SAN DIEGO, CA
19 - SUPPLY & DEMAND - LONG BEACH, CA
20 - STRUMMER'S - FRESNO, CA
21 - RICKSHAW STOP - SAN FRANCISCO, CA

Get your copy of the latest issue