Listen
Sleigh Bells share new track 'True Seekers'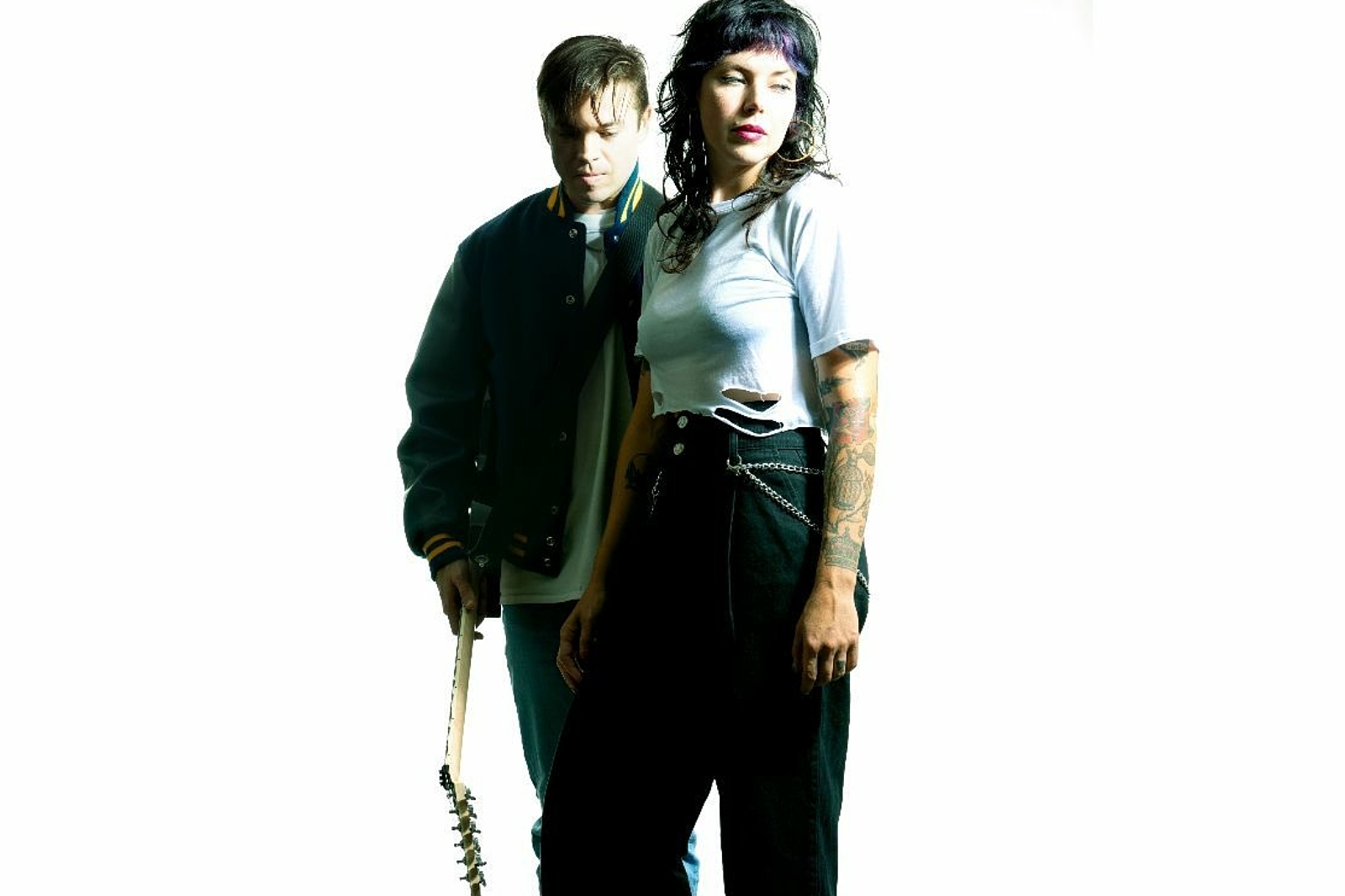 Photo: Chris Vultaggio
Their new album 'TEXIS' arrives on Friday.
Ahead of the release of their new album 'TEXIS', Sleigh Bells are sharing newest single 'True Seekers'.
"We stopped worrying about whether or not we're in or out of our comfort zone, or if we were being repetitive or formulaic," the band's Derek Miller says of the record.
"The thing I'm most attracted to is the juxtaposition of happy and sad, melancholy and hope. A lot of this is about trying to hold on to a shred of optimism through sheer force of will, and I hope this music can give people some joyful energy and confidence."
Check out 'True Seekers' below.
'TEXIS' Tracklisting:
1. SWEET75
2. An Acre Lost
3. I'm Not Down
4. Locust Laced
5. Knowing
6. Justine Go Genesis
7. Tennessee Tips
8. Rosary
9. Red Flag Flies
10. True Seekers
11. Hummingbird Bomb
See Sleigh Bells live at the following dates:
OCTOBER
05 - Raleigh, NC - Lincoln Theatre
06 - Richmond, VA - The Broadberry
08 - Nashville, TN - Mercy Lounge
09 - Charlotte, NC - The Underground
10 - Atlanta, GA - Center Stage Theater
12 - Houston, TX - Warehouse Live
13 - Austin, TX - Mohawk
15 - Dallas, TX - Granada Theater
17 - Denver, CO - Gothic Theatre
18 - Salt Lake City, UT - Metro Music Hall
20 - Phoenix, AZ - Crescent Ballroom
21 - Los Angeles, CA - Teragram Ballroom
23 - Oakland, CA - The New Parish
26 - Portland, OR - Wonder Ballroom
27 - Vancouver, BC - Venue Nightclub
28 - Seattle, WA - The Showbox
FEBRUARY
08 - Columbus, OH - Newport Music Hall
09 - Cincinnati, OH - The Ballroom at Taft Theatre
11 - St. Louis, MO - Red Flag
12 - Kansas City, MO - The Truman
13 - Omaha, NE - Slowdown
15 - Milwaukee, WI - Turner Hall Ballroom
16 - Minneapolis, MN - Fine Line
18 - Chicago, IL - Metro
19 - Detroit, MI - The Magic Stick
21 - Toronto, ON - The Axis Club
23 - Washington, DC - 9:30 Club
24 - Boston, MA - Paradise Rock Club
25 - Brooklyn, NY - Brooklyn Steel
27 - Philadelphia, PA - Theatre of Living Arts