Watch
The Cribs reveal 'Swinging At Shadows' video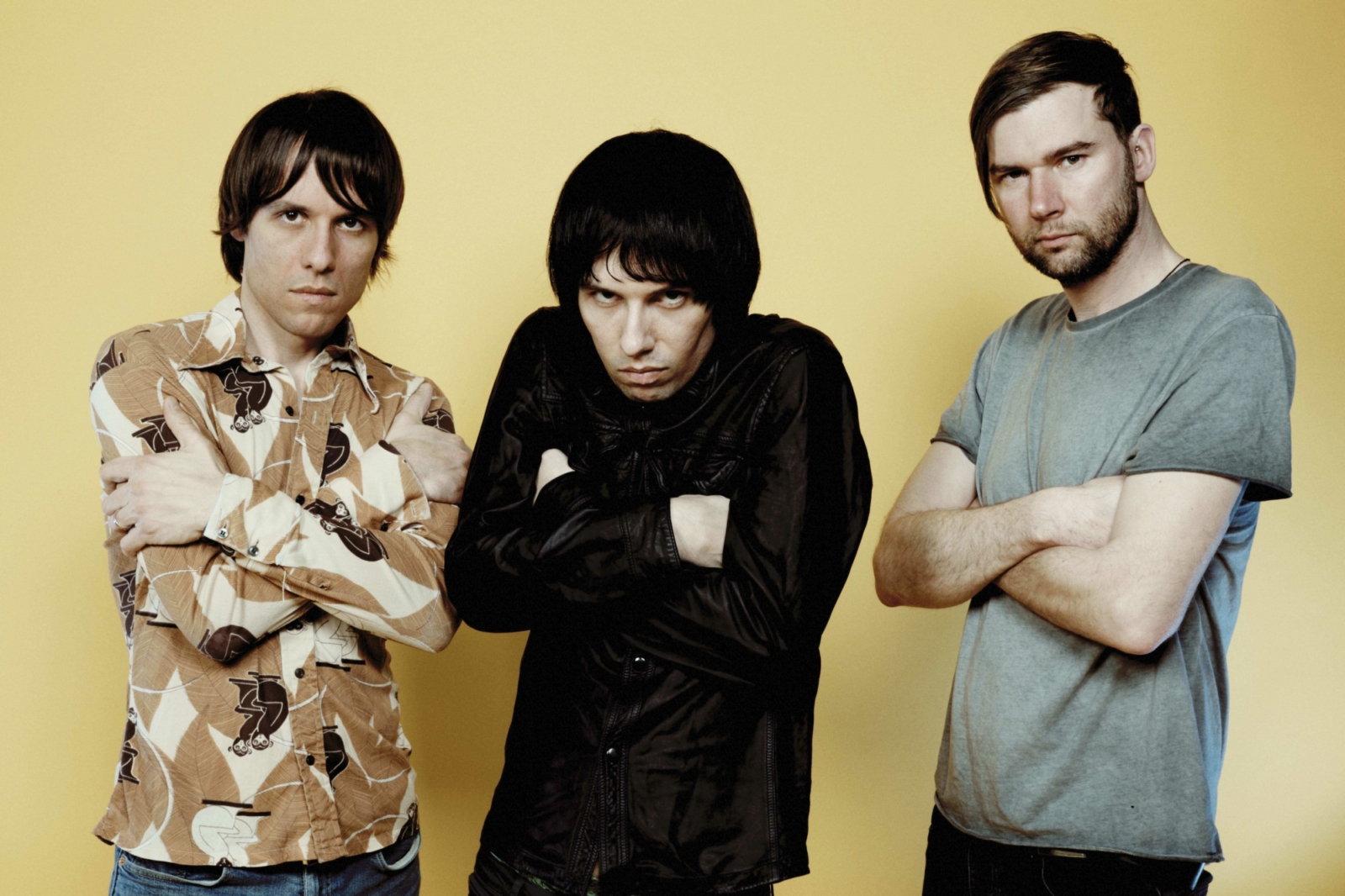 It's the first release of their 'Sonic Blew Singles Club'.
Following the release of their fab eighth album 'Night Network' last year, The Cribs have announced details of the 'Sonic Blew Singles Club', which will run monthly until the end of the year, and now they're sharing the video for first release 'Swinging At Shadows'.
Shot at their live return at South Facing Festival, Gary Jarman says, "Due to all the legal wrangling over our masters, and then the pandemic shutdown, we had not played a live show in 3 years…plus, people have been starved of festivals for so long too, so it seemed like a good opportunity to make our first live music video. Crystal Palace Park is an historic venue - we had seen some photos of it from back in the 70's and it just looked so rad - so we really wanted to capture the performance on film. Over the years we have shot a lot of behind the scenes stuff on Super 8, so the whole thing was really easy and fun - all natural, no self consciousness or anything. Plus, I got a free ice cream out of it - which was nice."
The 7" with 'Swinging At Shadows' will be released on 24th September with B-side 'Taken To Tualatin' featuring former Sleater-Kinney and current Quasi drummer Janet Weiss on backing vocals and harmonies.
"'Taken To Tualatin' was written during the dark days of the first lockdown, whilst the Oregon wildfires were raging and blocking out the sun," Gary explains. "It's one of the most personal songs I have ever written. Janet Weiss joined me on backing vocals - it's an honour to have her involved - not only is Janet one of my closest friends, she also has one of my favourite singing voices in the world, and writes amazing harmonies."
Check out the 'Swinging At Shadows' video below.
See The Cribs live at the following dates:
MARCH
01 – O2 Institute – BIRMINGHAM *
02 – Waterfront – NORWICH
04 – O2 Academy – SHEFFIELD
05 – SWX – BRISTOL
06 – Academy 1 – MANCHESTER *
08 – Boiler Shop – NEWCASTLE *
09 – SWG3 – GLASGOW *
11 – Roundhouse – LONDON *
12 – Chalk – BRIGHTON
* rescheduled dates