Watch
Xenia Rubinos reveals stirring new single 'Don't Put Me In Red'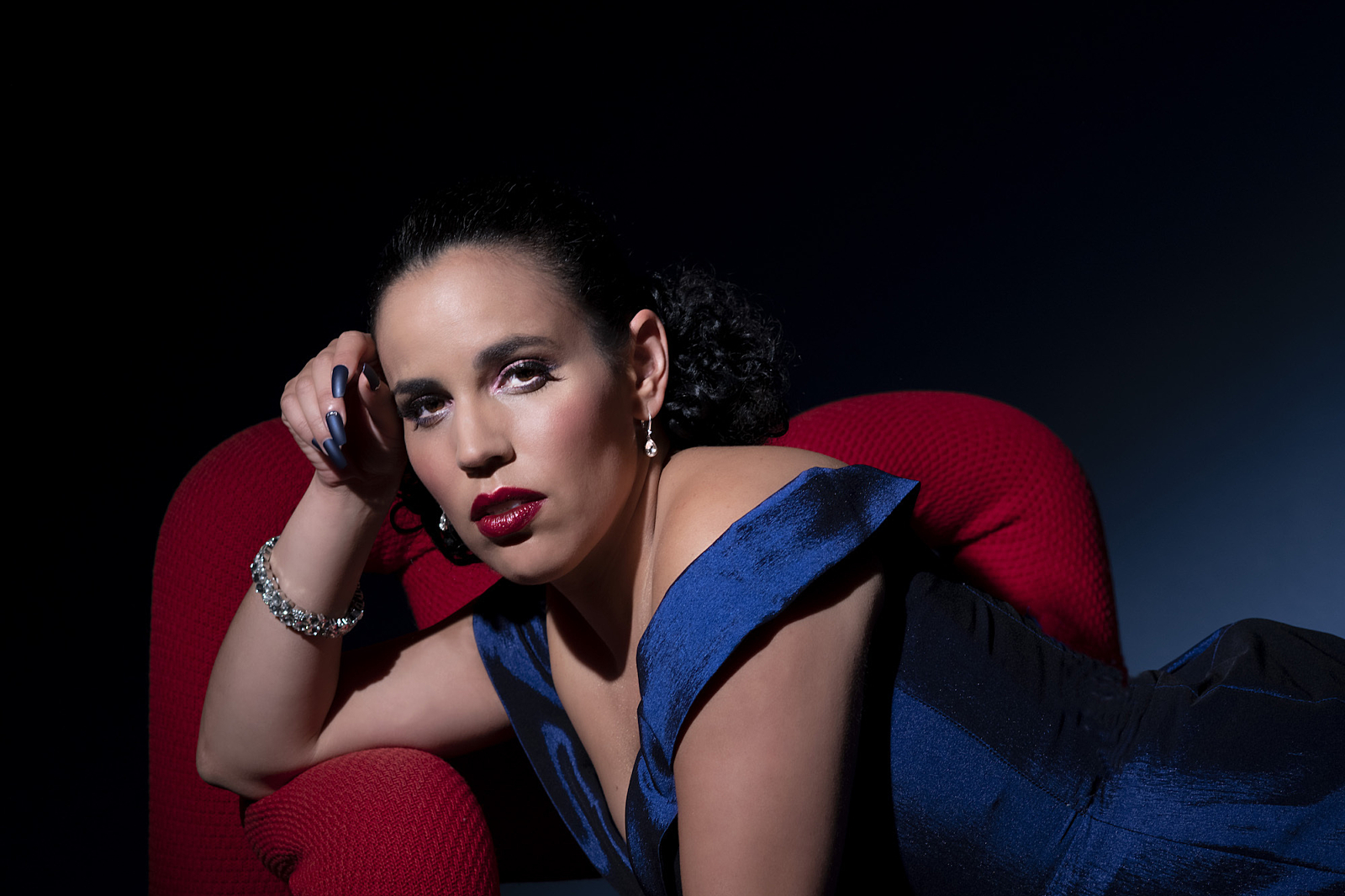 Photo: Michelle Arcila
Taken from her forthcoming record 'Una Rosa'.
Ahead of the release of her new album 'Una Rosa' on 15th October, Xenia Rubinos is sharing her latest stirring single 'Don't Put Me In Red'.
Considered by Xenia as the "turning point" of the album, 'Don't Put Me In Red' features on the 'BLUE' B-side. Inspired by constantly getting lit with "default red latina lighting" on tour, Xenia said to an engineer, "look, I don't know anything about stage lighting so do whatever you want but please just please don't put me in red. It became my request at whatever venue or festival we were at, it was a pilgrimage I would make every night after soundcheck to find the lighting engineer and ask them to please not put me in red. It became this ritual of protecting my space onstage at least the little bit I could."
Accompanied by a stunning visualiser, she adds, "As we produced the track I started to imagine a gigantic thunderstorm slowly rolling over the ocean and unfolding right before my eyes. I knew I wanted to make a visualizer to embody this feeling of something dark and stormy washing over me, something with heavy explosive feelings like thunder and heavy rain."
Watch it now below.
'Una Rosa' Tracklisting:
SIDE A - RED
1. ice princess
2. Una Rosa
3. Ay Hombre
4. Working All The Time
5. Sacude6. Who Shot Ya?
7. Cógelo Suave
SIDE B - BLUE
8. Darkest Hour
9. Don't Put Me In Red
10. Worst Behavior
11. Did My Best
12. Si Llego
13. What Is This Voice?
14. FIN