Interview
Zac Farro: "[The new record is] a new venture for HalfNoise"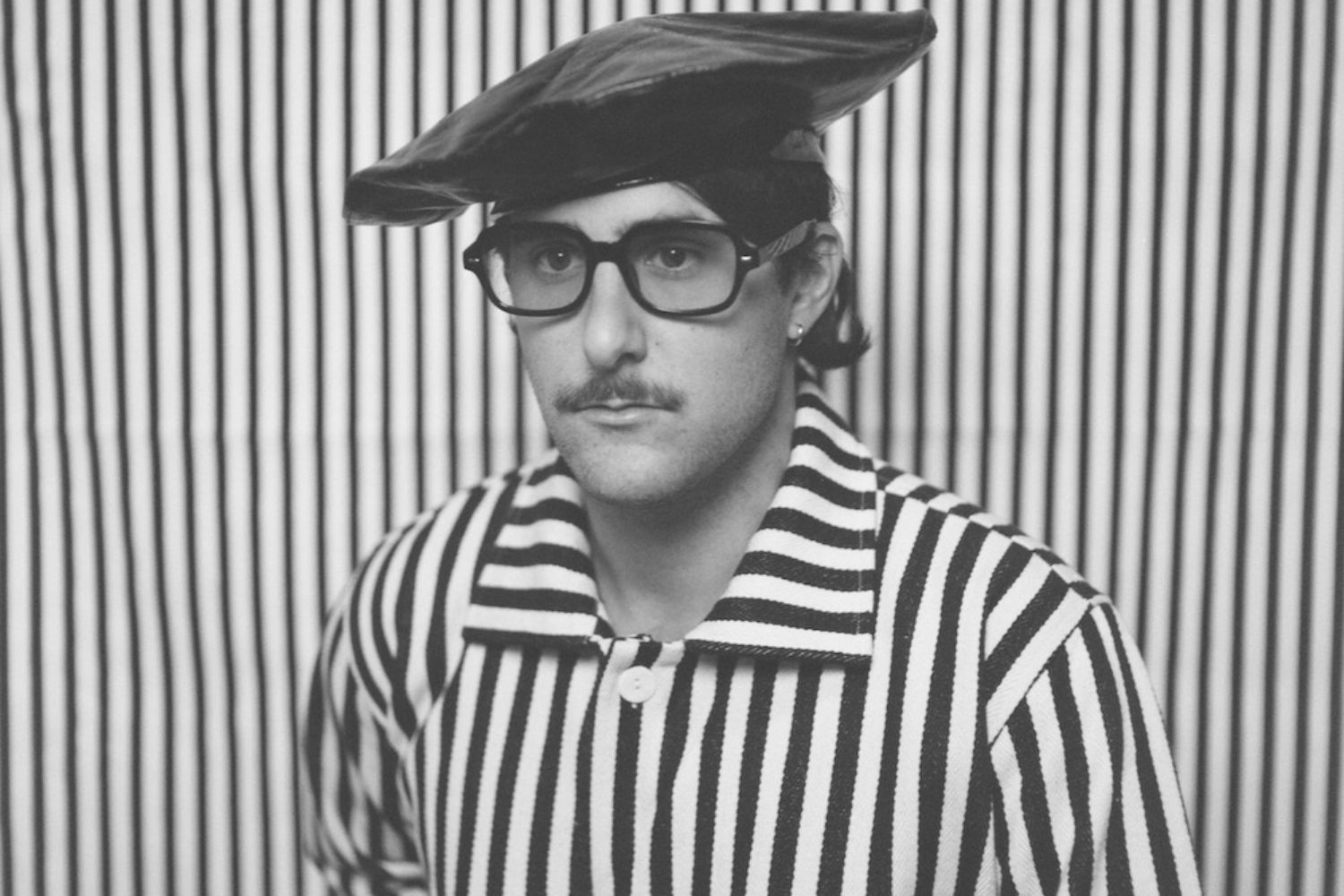 With new single 'Two Of Us' out now, we catch up with Zac to find out all about it, and get the goss on what's coming next.
Returning with their first new music since 2019's 'Natural Disguise', HalfNoise - the project of Paramore's Zac Farro - is back with cinematic new bop 'Two Of Us'.
Speaking about the track, Zac says, "'Two Of Us' is a song for the lovers, friends, strangers and everyone else that just doesn't want a good night to end. I wanted to emphasise how special an entire night, a memory or a moment can be with just two people, hence 'It's just the two of us, dancing all night'. From saxophone to the percussion - to the gang vocals to the strings arrangement - I wanted this recording to feel like a bullet train of energy from start to finish."
The first taste of forthcoming new album 'Motif', we sent him over some qs to get all the goss…
Hi Zac! How're you doing, and how have things been going?
I've been busier than I've ever been in my life and never felt better.
It's been two years since your last release, when did the idea for creating the new material begin?
Well, it's sort of this weird shift that happens for me. Where it's not a very distinct - I guess it's time for new material - as it's more a need to create. It sort of wells up in me and I need to get it out. We were living in LA at the time and I vividly remember going to shows and events along with DJing quite a bit that made me inspired to create again.
'Two Of Us' is a bit of a departure from 'Natural Disguise' - what drew you to explore this new sonic territory?
I've always loved classic albums. Especially the 60s through 80s. I realised that when Bowie, Abba or any member of the Beatles set out to record a new album they weren't really going for a specific "retro sound" as many of us try for these days when referencing that period. They were trying to record the best sounding recordings they could. And most of all, capture a performance. I tried to lean into that side of the classic albums I love. Searching for performance and delivery over vibe or a throwback sensibility.
Can you tell us a bit more about what inspired the story of 'Two Of Us'? It all feels very cinematic!
Cinematic is a very cool way to describe it! - like the majority of 'Motif' [the new album] I was mainly writing about how Kayla (Elke) and I fell in love. How one specific moment in time can stay with you forever and even more that one specific memory, a feeling. The feeling of falling in love. "I don't want it to end" pretty much sums up my life. And especially that special time in our relationship.
Would you say 'Two Of Us' is a good sign of what's to come with your next record?
'Two Of Us' is a great sign, meant only to introduce you to one moment within a much bigger picture. As signs do, they lead you to journey.
Speaking of that next record, what goss can you give us about it?
I can say it's a new venture for HalfNoise. It's a long lush ride that is personal for me, and made to invite you all on.
Alongside Halfnoise, what else have you been working on? How was it producing ELKE's new record?
Well, I'm always trying to do as much as I can as often as I can do it. Which may seem like too much. But I think I have a healthy balance. I've been producing music and shooting a lot of photos. Music videos as well as running my label Congrats Records.
Getting to produce Elke's first full length album 'No Pain for Us Here' was a highlight that will stay with me for the rest of my life. I learned so much working on that album, which I also helped mix which is also very new territory for me. Kayla is a true artist through and through. So most of the time you just try to keep up and hope you're bringing half of what she's bringing to the table. We made a very special record and I hope people take it in and realise its power.
What else do you have planned for this year?
Releasing both Halfnoise and Elke's record on the label along with some shows in November.

Get your copy of the latest issue