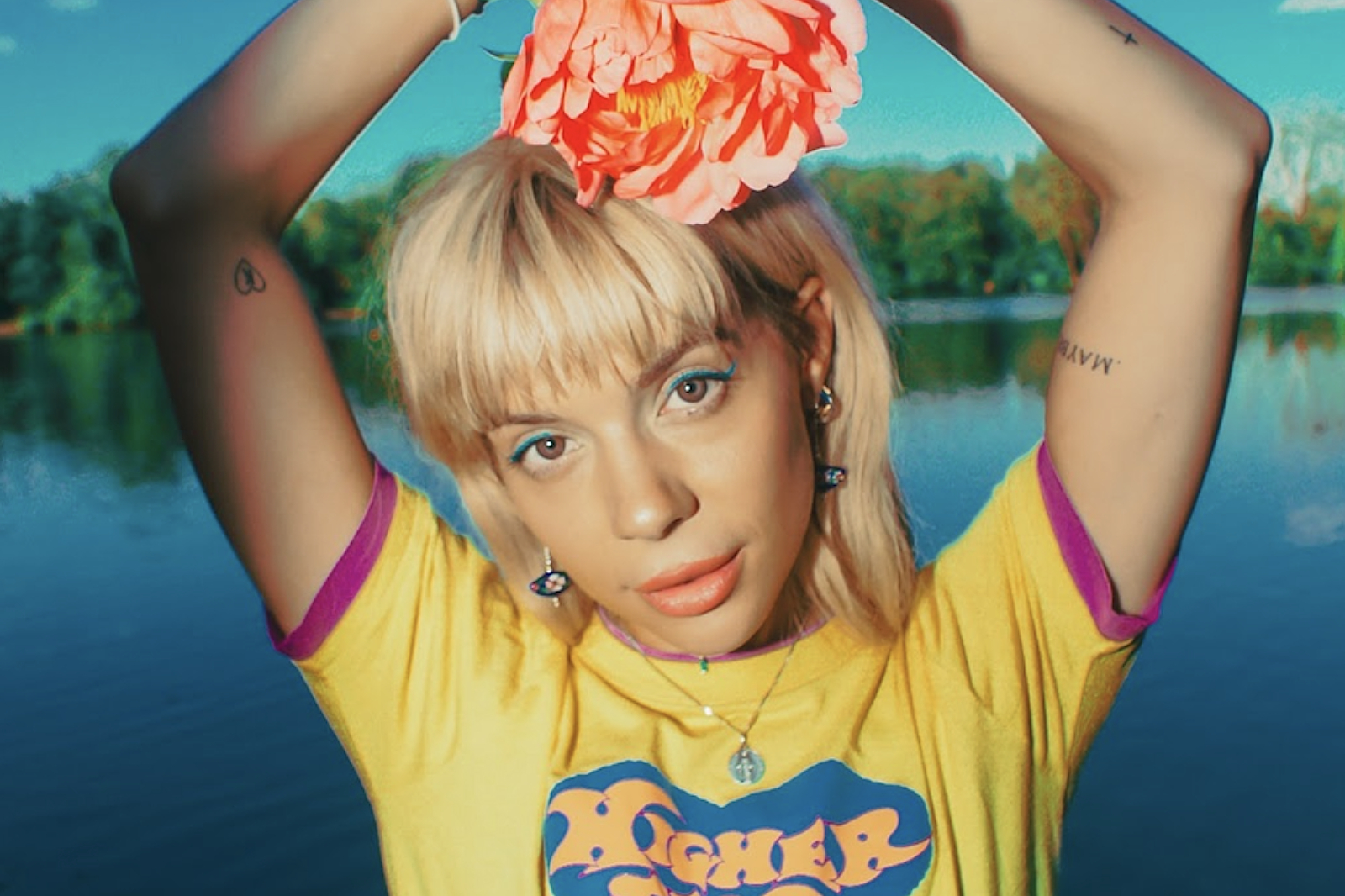 Photo: Blackksocks
Festivals
Pixey: "It feels so exciting to play for my home crowd"
Ahead of her performance at this weekend's Sound City, we had a little catch up with the singer.
This year's (much-delayed) festival season is now very much in full swing, with a handful of inner-city bashes returning in the coming weeks. And what's more, next week Liverpool's Sound City - taking place from 1st to 3rd October - will be returning to take over a slew of venues in the city's centre. Across the weekend, there'll be sets from the likes of Beabadoobee, Rejjie Snow, Baby Queen, Courting, The Murder Capital and many more, as well as a few familiar Liverpudlian faces…
Fresh from a performance at the more recent DIY IRL show late last month, Pixey is now gearing up to release a brand new EP, and make an appearance at this weekend's festival. Ahead of her slot, we talked finally getting to play live shows, how her forthcoming EP follows on from 'Free To Live In Colour' and who she'll be hoping to watch this weekend…

You just released your most recent track 'Take Me On' - can you tell us a little bit about what went into making it?
'Take Me On' was so fun to put together. Pete Robertson and I were having a jam in the studio and we came up with the main guitar riff and I wanted to keep working on it when I went home. I got back to my room and started looping stuff on my laptop and writing the lyrics. The next day we finished the track!
You've also got an EP on the way - what do you think you've explored on 'Sunshine State'? How did you want to follow on from 'Free To Live In Colour'?
I feel like the next EP is definitely more upbeat. It's a snapshot into the sunnier side of my writing which I think moves on nicely from 'Free To Live In Colour'. I've definitely had fun writing love songs for the first time too, which I usually keep away from but felt right for this EP.
You've recently played a bunch of live shows (including DIY's IRL night last week!) - how have you found being back on stage after such a long period of downtime?
DIY IRL was so fun (thanks so much for having me!). I found it quite overwhelming for the first few shows, but once you get used to the crowds again it feels so boss. It's nerve wracking performing after so long, but with my band behind me and the amazing fans who make every show so special it makes it worth it.
You're performing at Sound City this weekend - are you looking forward to playing back on home turf?
I can't wait to play Sound City this weekend, it feels so exciting to play for my home crowd alongside so many amazing Liverpool based artists. It's gonna be boss!
Which artists do you think you'll try and catch over the weekend?
I definitely want to catch Stone, The Let Go, Courting, L'Objectif, Podge, Noisy, the list goes on.
Tell us some of your favourite off-the-beaten-track places to visit while in the area…
My favourite area of Liverpool is probably Lark Lane. It's such a great place with some amazing bars and restaurants that you can always find me at. Princes Park is beautiful too, or the Palm House in Sefton Park. I'd also defo recommend getting a pint at Ye Cracke or The Grapes.
DIY is a media partner for this year's Sound City. Head over to diymag.com/festivals to keep up with all of the fest's latest updates.

Get your copy of the latest issue