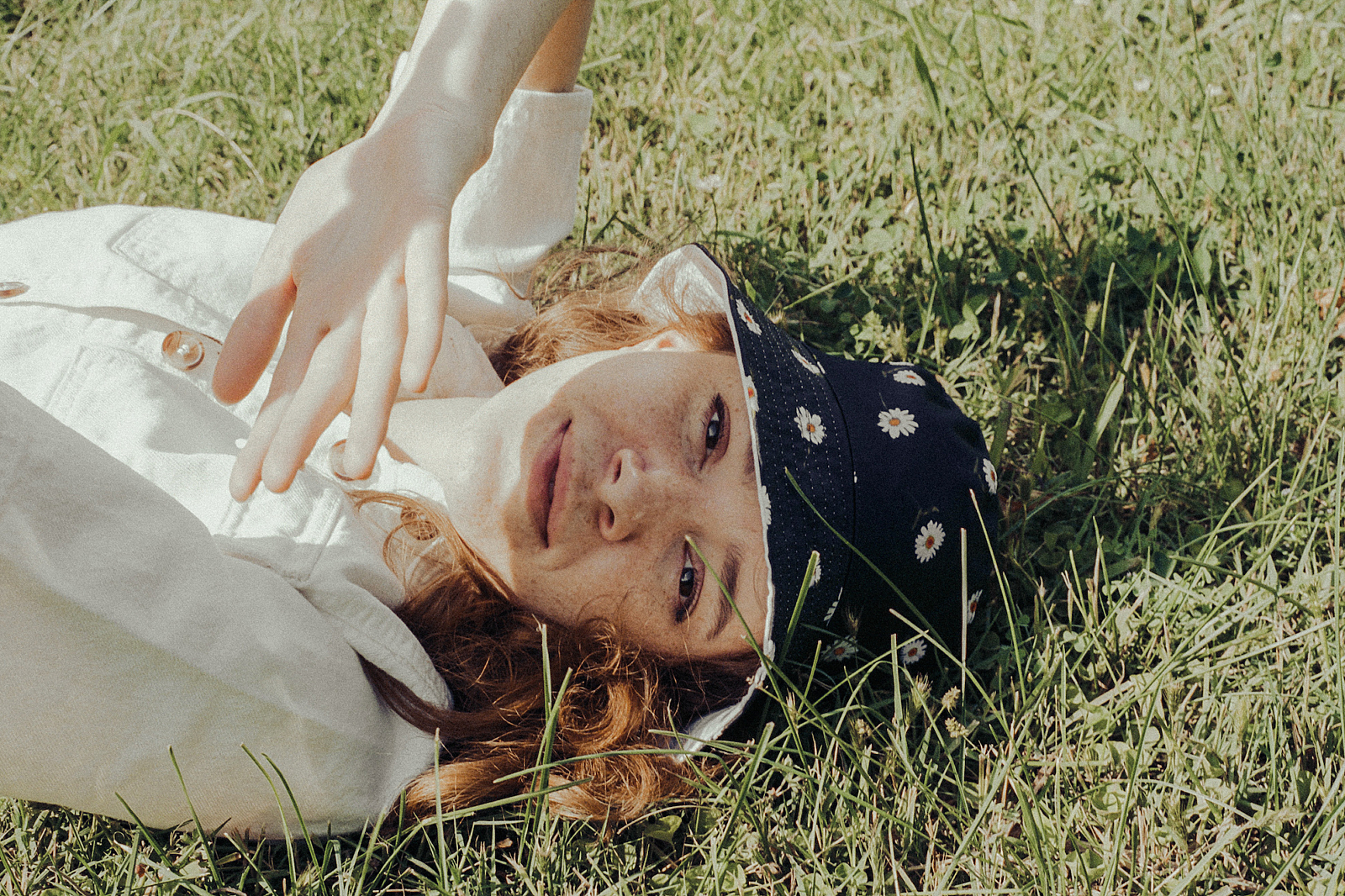 Photo: Alex Justice
Introducing…
Get To Know… girlhouse
She's just released her aptly-titled second EP, 'The Second EP'.
Hello and welcome to DIY's introducing feature, Get To Know… getting you a little bit closer to the buzziest new acts that have been catching our eye as of late, and working out what makes them tick.
Recently we've met Welsh oddballs Melin Melyn, dream-pop newbie Cathy Jain, NYC's Flossing, South London art-rock sextet Blue Bendy, and now we're introducing you to fast-rising bedroom-pop artist girlhouse.
Following the release of her debut EP 'the girlhouse EP' earlier this year, she dropped its follow-up 'the second EP' last week.
Speaking on the new offering, she said, "Every song on this ep is a lesson I learned while moving to a new city. When you move across the country there is a feeling of isolation and discombobulation for a while, I couldn't figure out which way was north in Nashville for way too long. That experience teaches you a lot about yourself. 'Boundary Issues' is at the very beginning of this ep and was inspired by my lack of boundaries with strangers. Keke Palmer made a tiktok about how she doesn't know how to get out of a conversation if someone starts making her feel uncomfortable and I had never related to internet content more. She says 'please don't because I have boundary issues and I need you to help me help myself, so please go away now'. She was the biggest inspiration for this song. Love her a ton for helping me feel seen. Eleventh Grade is the last song on the ep and is a bookend for that same idea. Boundary Issues is about my problems with setting boundaries with everyone, Eleventh Grade is more specifically about creating healthy boundaries in romantic relationships from my past and the feeling of being free from the judgement of others."
We sent her over some qs to find out a lil' bit more!
Describe your music to us in the form of a Tinder bio.
Nashville resident 🤠 big time eater. Unsure if I should make an onlyfans or not. I'm very confused by the onlyfans interface. Can someone help me make an onlyfans account?
What's your earliest musical memory?
Jamming to Baby Beluga.
Who were some artists that inspired you when you were just starting out (and why)?
I love anyone that's brave enough to sing about real things. I'm a big fan of Lomelda and Big Thief. Lucy Dacus and Wye Oak have been inspirations for a while.
You're from Portland! What do you think of the music scene there at the moment?
Idk if I've ever really experienced the Portland music scene! I was obsessed with The Decemberists when I lived there, which was a little over 10 years ago. A lot has changed since then. All my friends were making Christian pop punk music when I lived there and I was pretending like I knew how to play drums just so I could hang, lol. I'm not sure what my end game there was.
Are there any other artists breaking through at the same time that you take inspiration from?
My pals in Coach Party in the UK are doing THE COOLEST STUFF rn. They're all really gorgeous and funny and killing it. We were supposed to tour with them this fall but covid is keeping us in the US at the moment.
Who would be your dream collaborator?
I might actually faint if I ever met Lucy Dacus but I wanna collab with her so bad. That session would be really unproductive. Same goes for Jack Antonoff. I love their storytelling and melodies.
Musically or otherwise, what are you most looking forward to this year?
Playing shows in front of people and dogs in 2021.
If people could take away one thing from your music, what would it be?
Literally whatever they'd like! Take it all!

Get your copy of the latest issue