Watch
The Lounge Society offer up new track 'Last Breath'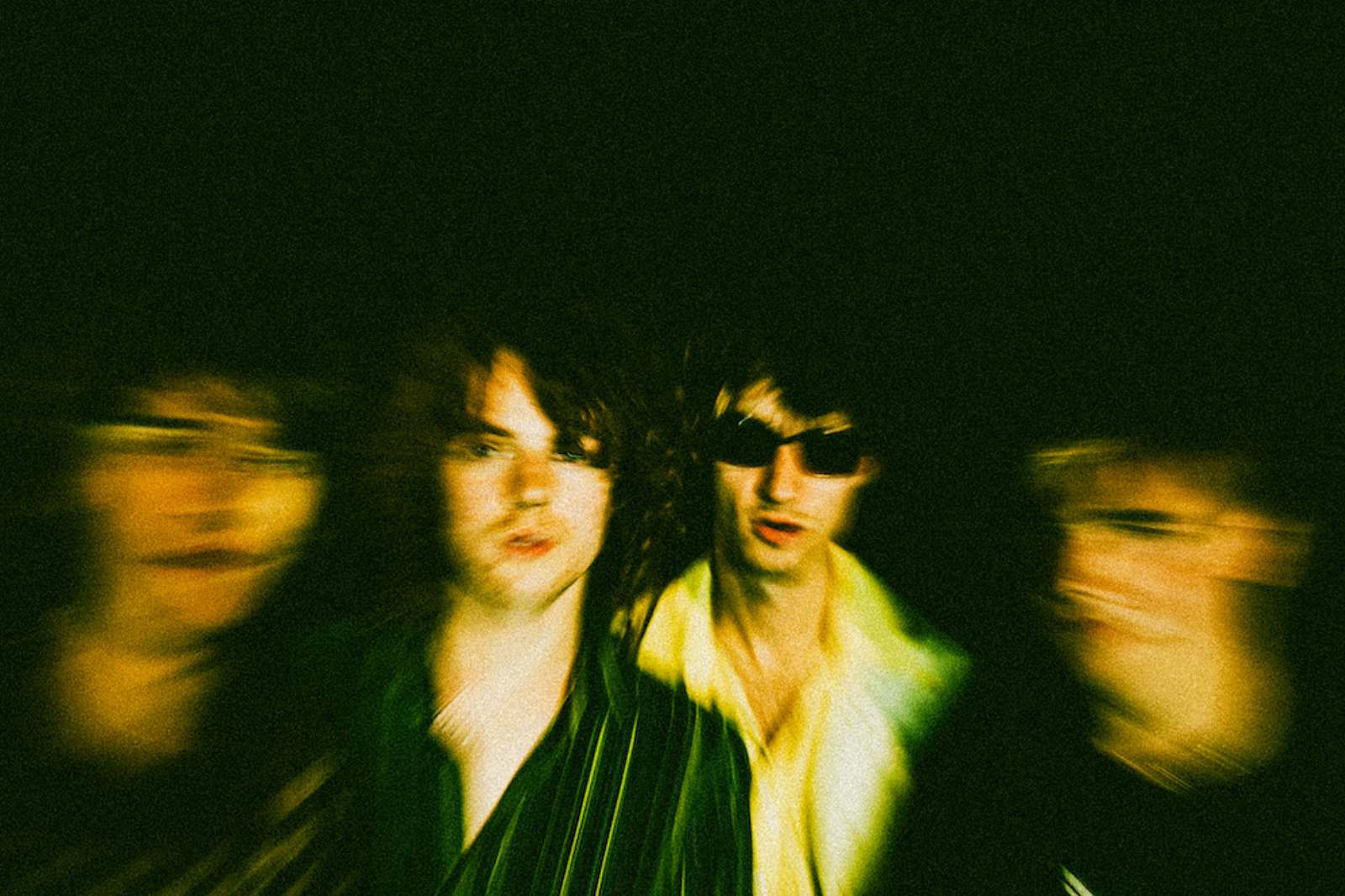 Photo: Piran Aston
It's their first new music since their June EP.
Returning with their first new music since June's debut EP 'Silk For The Starving', The Lounge Society have shared thrilling new single 'Last Breath'.
"Last Breath is a symbol of defiance, of wanting to party on even as the walls close in around you," the band say. "It's that 'one last drink, one more song' feeling condensed into 3 minutes of our music. A moment of hedonism even as people try to take it away from you. It's a song for a time when youth (and the energy that comes with it) is once again under attack from those who find change threatening, and it's aimed at their necks. It's also just meant to be a banger.
"With Last Breath, we took everything we knew about the process of recording music and ripped it up. We broke our own rules, and we broke Dan [Carey]'s rules. It was more than worth it - what we ended up with is a dark and twisted pop groove. We hope you enjoy."
Check it out below.
See The Lounge Society live at the following dates:
OCTOBER
07 - Hare & Hounds 2 BIRMINGHAM UK
09 - Chameleon Arts Café NOTTINGHAM UK
10 - The Hope & Ruin BRIGHTON UK
12 - Crofters Rights BRISTOL UK
13 - Castle Hotel MANCHESTER UK - SOLD OUT
14 - Castle Hotel MANCHESTER UK - SOLD OUT
15 - SWN Festival CARDIFF UK
16 - New In Town Festival, MARGATE UK – SOLD OUT
17 - Wild Paths Festival NORWICH UK
19 - Heartbreakers SOUTHAMPTON UK
20 - The Windmill LONDON UK - SOLD OUT
21 - The Windmill LONDON UK - SOLD OUT
23 - A Slow Education Festival YORK UK - SOLD OUT
30 - Beat Connection READING UK
NOVEMBER
13 - Stag & Dagger GLASGOW UK
14 - Stag & Dagger EDINBURGH UK
JANUARY
28 - University SU (supporting The Orielles) NEWCASTLE UK