News
Bambara announce mini-LP 'Love Is On My Mind'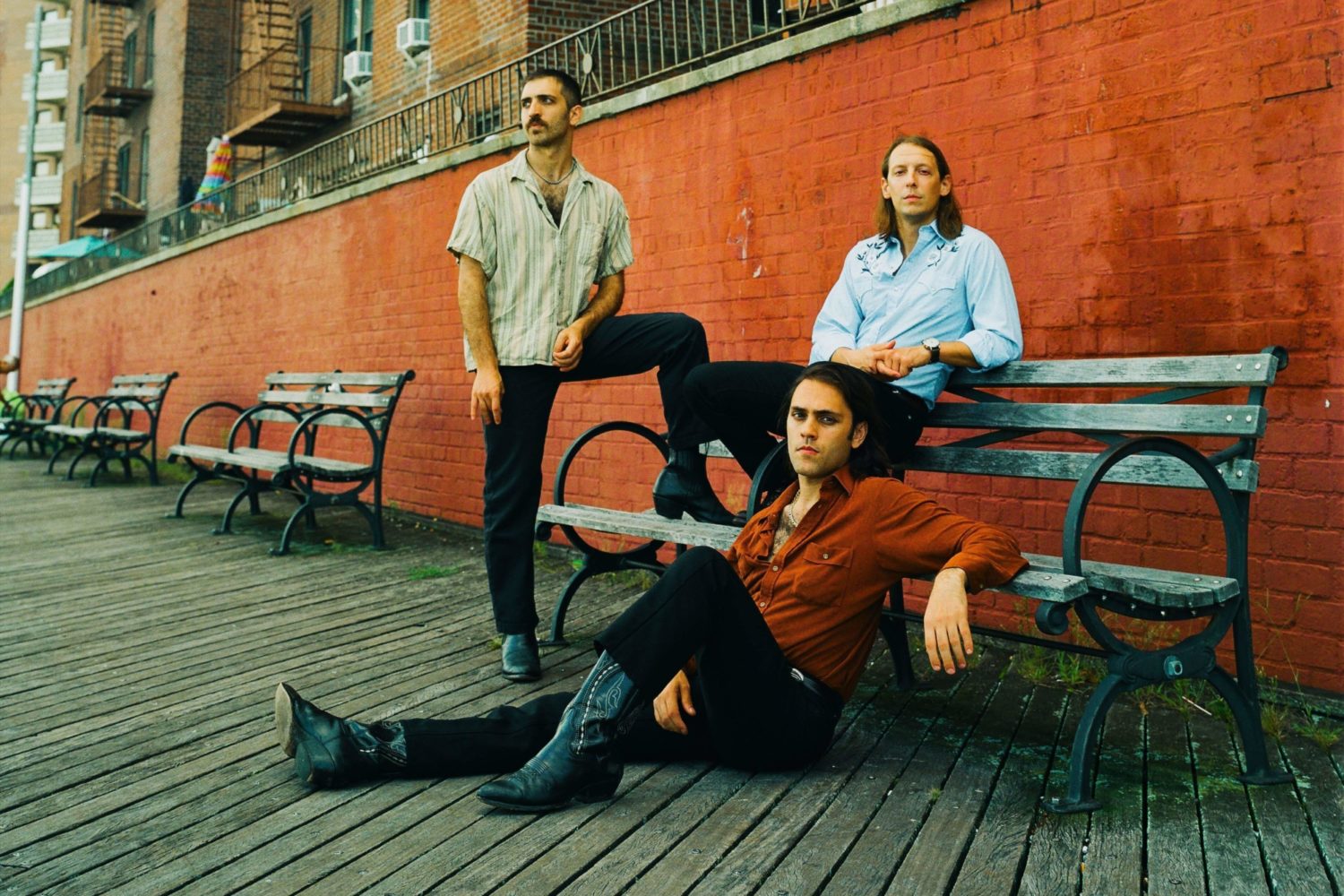 Photo: Pooneh Ghana
And they're sharing new track 'Mythic Love' too!
Penned during lockdown, New York's Bambara have announced that they'll be releasing their new six track mini-LP 'Love Is On My Mind' on 25th February on Wharf Cat Records.
"The lyrics for Love on My Mind are a little more personal," singer Reid Bateh explains, "and definitely more vulnerable and human. There's more of a focus on realism. I think part of that was because I'd become zoned in on photography during lockdown. Being in NYC without being able to actually experience it made me search for representations of the way it feels to be running around in the city. And I found that in photographs. Mainly, Ballad of Sexual Dependency by Nan Goldin. This also influenced the decision to make one of the characters in the story a photographer, presenting pieces of the story through her snapshots."
Sharing sizzling new single 'Mythic Love' to celebrate the news, Reid adds, "In 'Mythic Love' we see the two protagonists of the record meet for the first time. There's an immediate attraction that seems almost out of their control. The song is about riding that first manic wave of infatuation wherever it leads, dismantling all of your previous associations with love along the way."
Check it out now below.
'Love On My Mind' Tracklisting:
1. Slither In The Rain
2. Mythic Love
3. Birds
4. Point and Shoot
5. Feel Like a Funeral
6. Little Wars
See Bambara live at the following dates:
MARCH
01 - Paris, France - Élysée Montmartre (w/IDLES)
02 - Lyon, France - Le Transbordeur (w/IDLES)
03 - Milan, Italy - Fabrique Milano (w/IDLES)
06 - Toulouse, France - Le Bikini (w/IDLES)
07 - Bilbao, Spain - Santana 27 (w/IDLES)
09 - Barcelona, Spain - Sala Razzmatazz (w/IDLES)
10 - Madrid, Spain - La Riviera (w/IDLES)
11 - Lisbon, Portugal - Lisbon Coliseum (w/IDLES)
13 - Bordeaux, France - Rock School Barbey - Club
15 - Lille, France - L'Aéronef
16 - Leffinge (Middelkerke), Belgium - De Zwerver
17 - Hannover, Germany - Cafe Glocksee
18 - Berlin, Germany - Urban Spree
20 - Copenhagen, Denmark - Loppen
21 - Hamburg, Germany - Hafenklang
22 - Amsterdam, Netherlands - Paradiso
23 - Nijmegen, Netherlands - Merleyn
24 - Groningen, Netherlands - Vera
25 - Haldern, Germany - Haldern Pop Bar UG
26 - Antwerp, Belgium - Trix Bar
28 - Cologne, Germany - Bumann & Sohn
29 - Luxembourg, Luxembourg - Rotondes
30 - Paris, France - La Boule Noire
APRIL
01 - Bedford, United Kingdom - Bedford Esquires
02 - Guildford, United Kingdom - The Boileroom
03 - Southampton, United Kingdom - Joiners Arms
04 - Brighton, United Kingdom - CHALK
06 - Hebden Bridge, United Kingdom - The Trades Club
07 - London, United Kingdom - Dome Tufnell Park
08 - Cambridge, United Kingdom - Portland Arms
09 - Norwich, United Kingdom - Norwich Arts Centre
11 - Leicester, United Kingdom - The Cookie
12 - Leeds, United Kingdom - Brudenell Social Club
13 - Newcastle upon Tyne, United Kingdom - The Cluny
14 - Edinburgh, United Kingdom - Sneaky Pete's
15 - Edinburgh, United Kingdom - Sneaky Pete's
16 - Glasgow, United Kingdom - Stereo
18 - Sheffield, United Kingdom - The Leadmill
19 - Birmingham, United Kingdom - The Castle & Falcon
20 - Bristol, United Kingdom - Thekla
21 - Mancheste, United Kingdom - Gorilla
22 - Nottingham, United Kingdom - Rescue Rooms
23 - Cardiff, United Kingdom - Clwb Ifor Bach

Get your copy of the latest issue