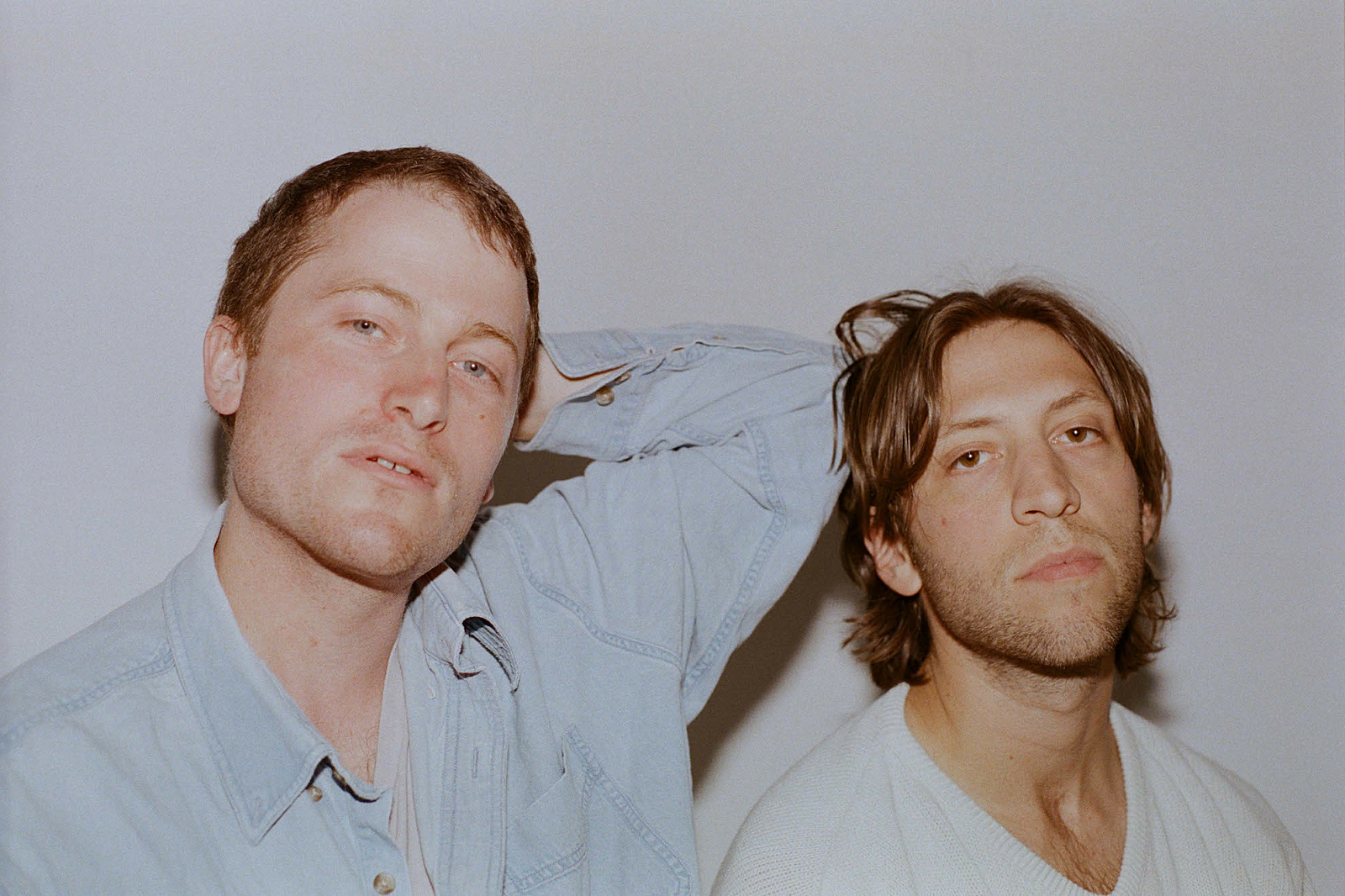 Photo: Adam Alonzo
Track by Track
Hovvdy take us through 'True Love'
The duo give us a track by track run-through of their latest album.
Fresh off of the release of their fourth album 'True Love' earlier this month, we've got Hovvdy to take us through the album, track by track.
In our review of their latest album, we described 'True Love' as a "record built around love, romantic and otherwise".
"For every gentle indie moment, 'True Love' counteracts with delicate surprises. Take the electronic glitches on 'Hope' for example. It's all enough to both cement the album as a soundtrack to a sun-kissed evening, and as a genuinely engrossing listen. 'True Love' exists on its unashamed positivity, even in its more melancholic moments. Album closer 'I Never Wanna Make You Sad' wears this in its title. It's a beautiful and comforting experience."
The band take us through what went into the record below…
Sometimes
Will: 'Sometimes' was a last second addition to 'True Love'. As we were wrapping up the album, we decided to drop one song that didn't fit with the rest of the record. This song had a few different forms leading up to the recording session, but the elements we kept returning to were the lyrics and the bass line (written by Ben). We built the song around those. We double tracked the acoustic guitar to match the bass and went from there. Sarlo encouraged us to sing "kinda how it's always been" again at the end of the song. After that, it felt done. And so did the album!
True Love
Charlie: This one was so fun. Sarlo had a bad case of demo-itus hehe and I had to convince him we could build it from scratch, make it bigger and better. I'm most proud of the outro because it is such a long build, but for me it stays exciting until the end. Fun fact: the banjo-sounding lead is actually a guitar sped up on with a kaleidoloop :)
Lake June
Will: 'Lake June' was also a fun song to record. We started with the acoustics (as we often did on this album) and slowly began to add percussive elements. The drums took a moment to complete, but we were really happy with where it landed. Charlie played a drum beat with rim shots which started us on a fun path to creating the rest of the groove. On the middle section, we did our best to channel Yo La Tengo by adding little musical moments, while doing our best to practice constraint and subtlety. Adding electric guitars at the end created growth and dynamic.
GSM
Charlie: When I wrote this one initially it was more of a country song, and then we turned it into this bombastic heavy pop song. It was a blast, especially the drums because we used brushes and a tiny drum set but I played super heavy and Sarlo blew it out. Probably my fav drum performance I've done.
Around Again
Will: 'Around Again' started as a country song. We wanted to add different musical elements to help it blend in with the other songs on the album, and for it to sound like Hovvdy. Once the downstrum acoustics were added, we felt comfortable with the direction. It was a moment of joy when Ben added the dobro. The electric guitars were recorded loudly in a travel trailer while my family was asleep in the house. I love the sound and feel of the drums on this song.
Hope
Charlie: This song was an accident but turned into one of my favs. It ended up more personal and lyrically driven than I had planned, but the production is the highlight for me. there's a sense of urgency in the instrumentation that mirrors the message. Kind of unsettling and empowering at the same time.
Joy
Charlie: We were going for Dido meets Smashing Pumpkins energy. Sarlo whipped up the break beat and I played drums over it, similar to our approach with 'Runner'. My favorite thing about the production is the low end spectrum — there's some really wild chemistry going on (bass piano, sub moog, and that iconic bass line Ben put down).
One Bottle
Will: We went back and forth about whether 'One Bottle' should have drums, and I'm very happy with where we landed. I added a percussive acoustic guitar take right before we finished, that Sarlo mixed wonderfully, and that added energy to the subtle beat. The outro was a fun and delicate moment to create. I remember being with our friend Dijon a few weeks prior to recording this song, and I was so taken by how he sang with his entire body, and contorted his mouth to achieve different tonal flourishes. I tried my best to channel that energy during this section. I obviously fell short of what inspired me, but still felt happy with where it ended up.
Blindsided
Charlie: One thing folks don't know yet about this one is that it was born from a guitar part Will wrote. He sent me a little demo of the progression and said "you should go full Coldplay with this." It ended up more country, less Coldplay haha but it worked out— probably my fav on the record and definitely the most vulnerable I've been on a song. I told my dad "you might wanna sit down for this one."
Will: 'Hue' has always been a simple song, and Sarlo held me to that while recording and mixing it. I attempted multiple times to add more and more parts, until he said to me "Will I'm just trying not to mess this song up." That spoke to me loud and clear, and we actually began to pull back, rather than add. I remember Ben said he did the bass in one take. This song reminds me of my daughter.
Will: 'Junior Day League' was the last song I finished writing for the album. We had a lot of fun recording it. Sarlo thought it would be a good idea to sing the chorus twice at the end, and he was right. I tried to add electric guitars to this song but Sarlo would only let a few in. It was important to me to create a feeling of familiarity in each section after the chorus, and I feel like we were successful in that. I love the way we blend drum machine and acoustic drums in this song.
I Never Wanna Make You Sad
Charlie: This one is for my friends. I love y'all so much. We all had a really hard couple years and I always want to make songs y'all can lean on when you need it <3

Get your copy of the latest issue