News
Home Counties announce second EP 'In A Middle English Town'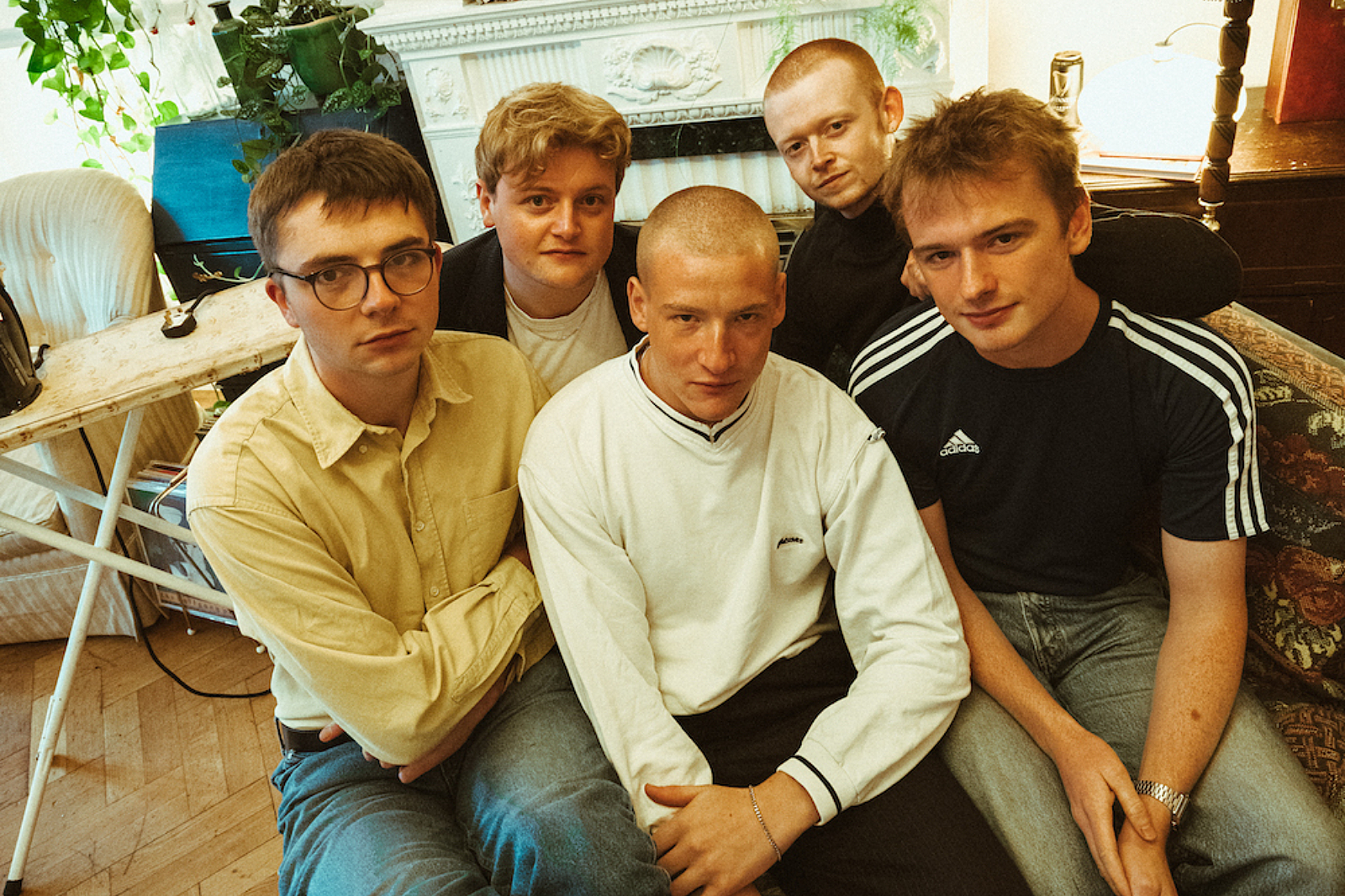 Photo: Tatiana Pozuelo
Listen to their self-titled lead single now!
Set for release in February via Alcopop! Records, Home Counties have announced their second EP 'In A Middle English Town'.
Sharing self-titled synth-punk sizzler alongside the news, the band's Will Harrison says, "The song 'The Home Counties' is set in a small town somewhere in the South of England and centres around a generic married couple and their daily existence. It is about mundanity, claustrophobia and suspicion of everything outside of the semi-detached. The characters are placeless and nondescript, emblematic of the uniformity of middle-class people across the commuter belt."
"Self-producing 'Modern Yuppies' and 'White Shirt' during lockdown definitely gave us time to flesh out the Home Counties sound and build a firm idea of where this project is heading next", Will continues. "It was exciting to create these wacky synth-driven singles and that's definitely something we've taken forward into this EP. It was always the plan to go a bit mad with those singles and then finesse the sound for the EP, reintroducing the rawer live elements and returning to the studio as a 5-piece.
"We're often labelled as a Bristol band but we left uni a few years ago and then found ourselves stuck in our hometown in Bucks for a year during the pandemic. The name Home Counties didn't hold much significance when we formed, but being back here for the past 12 months made us reflect more about our sense of place here. The EP isn't directly about our experiences - it more lives in a semi-fictitious and generalised idea of Middle England."
Check out 'The Home Counties' below.
See Home Counties live at the following dates:
OCTOBER
30 - Beat Connection Festival, Reading
NOVEMBER
03 - Green Door Store, Brighton (supporting BDRMM)
04 - Wedgewood Rooms, Portsmouth (supporting BDRMM)
06 - Crofters Rights, Bristol (supporting BDRMM)
07 - Mutations Festival, Brighton
FEBRUARY
16 - Jericho Tavern, Oxford
17 - Hare & Hounds 2, Birmingham
18 - Castle Hotel, Manchester
19 - Headrow House, Leeds
21 - The Louisiana, Bristol
22 - Heartbreakers, Southampton
23 - Prince Albert, Brighton
24 - The Lexington, London