News
Blood Red Shoes detail new album 'Ghosts On Tape'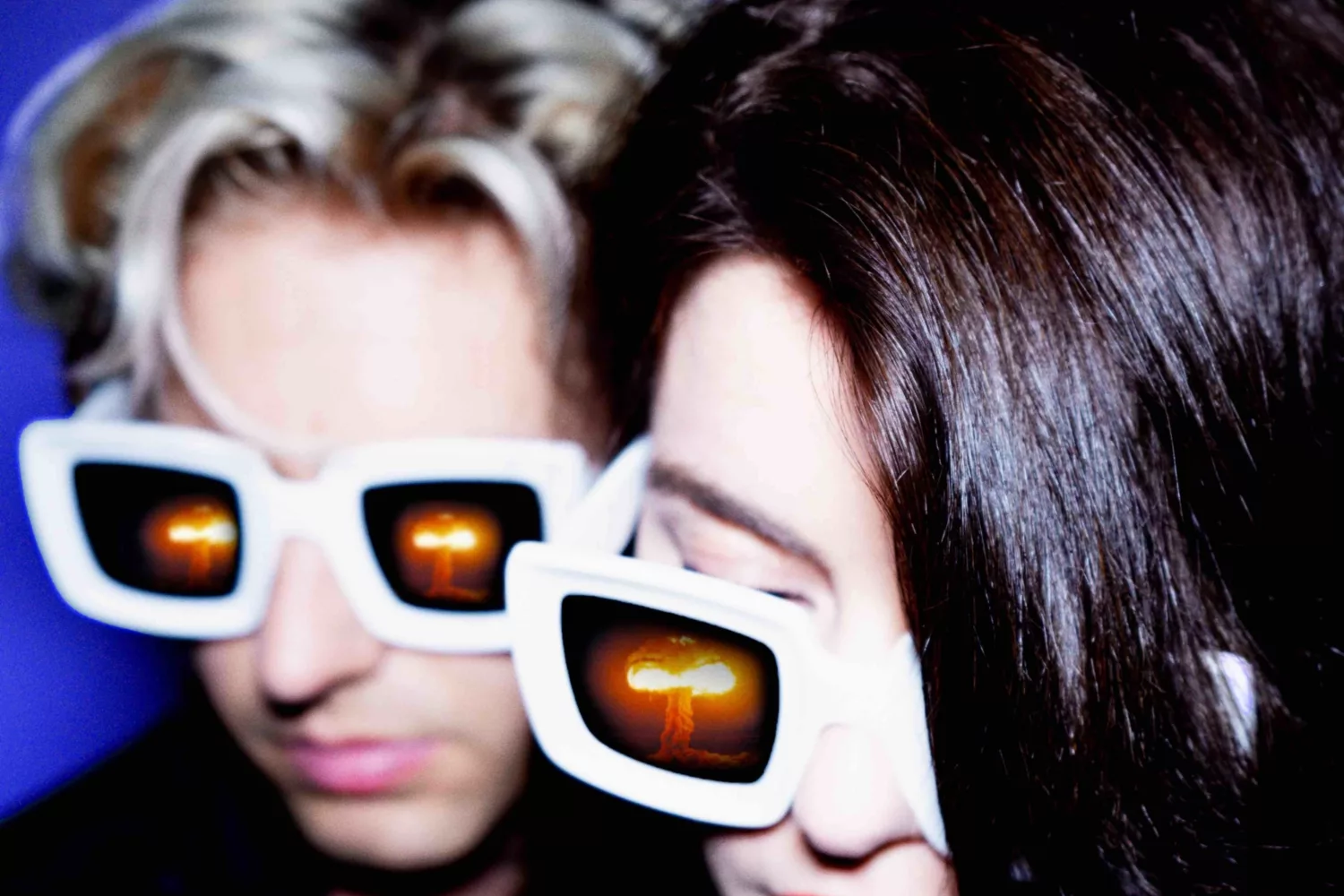 Listen to first track 'Morbid Fascination' now!
Set for release on 14th January on Velveteen Records, Blood Red Shoes have announced details of their sixth album 'Ghosts On Tape'.
"We've always been outsiders right from the very beginning" says Steven Ansell. "This album is really about us asserting ourselves as our own little island. We have made an entire career out of being told what we are 'not', of being rejected, of not fitting in, and this album is us deliberately pushing into all of our strangeness, emphasising all of the things that make us different."
"Ultimately this album is an invitation", he adds. "It's us saying, this is our world, these are our darkest thoughts and feelings - our ghosts - caught on tape. You are welcome to join us. Come and embrace the strange."
Sharing first track 'Morbid Fascination' today, check it out below.
'Ghosts On Tape' Tracklisting:
1. COMPLY
2. MORBID FASCINATION
3. MURDER ME
4. (i've been watching you)
5. GIVE UP
6. SUCKER
7. BEGGING
8. (you claim to understand)
9. I AM NOT YOU
10. DIG A HOLE
11. I LOSE WHATEVER I OWN
12. (what have you been waiting for?)
13. FOUR TWO SEVEN
See Blood Red Shoes live at the following dates:
JANUARY
18 – The Fleece - BRISTOL
19 – Rescue Rooms - NOTTINGHAM
20 – O2 Institute 2- BIRMINGHAM
21 – Brudenell Social Club - LEEDS
22 – Academy 3 - MANCHESTER
24 – King Tuts Wah Wah Hut - GLASGOW
25 – St Dominic's Catholic Club - NEWCASTLE
26 – Chalk - BRIGHTON
27 – The Garage - LONDON
29 – La Maroquinerie - PARIS
31 – L'Epicerie Moderne - LYON
FEBRUARY
01 – Stereolux - NANTES
02 – Le 106 - ROUEN
03 – Kavka Zappa - ANTWERP
04 – VERA - GRONINGEN
05 – Melkweg OZ - AMSTERDAM
07 – Tivol Vredenburg Pandora - UTRECHT
08 – Muziekgieterij - MAASTRICHT
09 – Gloria Theater - COLOGNE
10 – Markthalle - HAMBURG
11 – Metropol - BERLIN
12 – Technikum - MUNICH
14 – Flex - VIENNA
15 – Tvornica - ZAGREB
18 – Aurora - ST PETERSBURG
19 – Aglomerat - MOSCOW

Get your copy of the latest issue