Watch
Wesley Gonzalez releases 'Taste of Something New'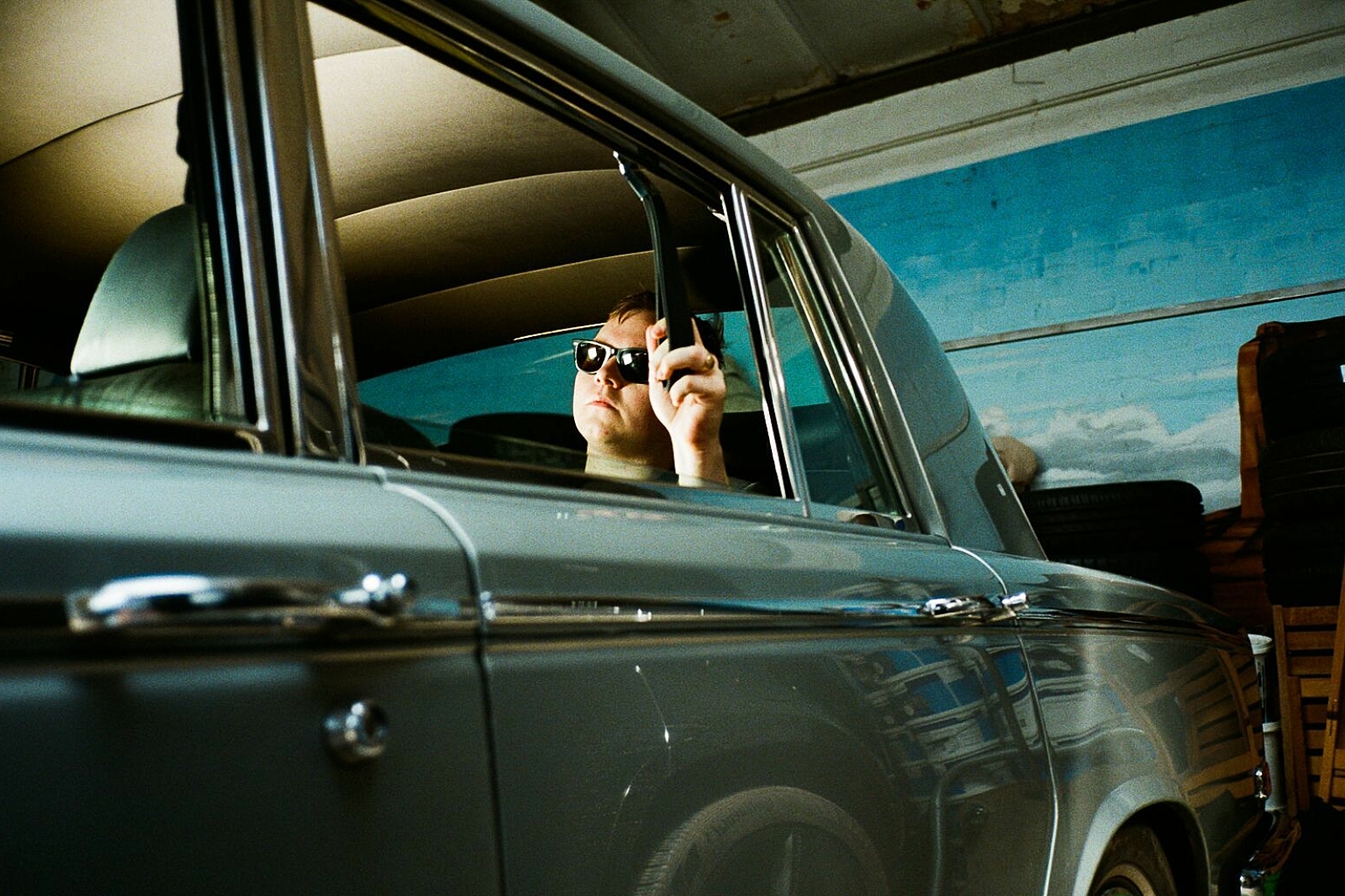 Lifted from his upcoming album 'Wax Limousine'.
With his new album 'Wax Limousine' arriving on 18th March via Moshi Moshi Records, Wesley Gonzalez is sharing his newest single 'Taste of Something New'.
Written after his first experience using dating apps, Wesley says, "Dating Apps were not really a thing when I had been single 7 years earlier, and I had a bit of curiosity about them. I liked the people watching elements of them……that sounds a bit creepy. There was still an aspect of looking to shag someone obviously, though there wasn't many people on there I wanted to shag or thought would want to shag me to be honest, so it kind of felt more like looking through a lens at what normal people were like, gym bunnies and sapiosexuals mainly it seems. Anyways someone asked me out on there and I said yes then immediately panicked and called it off, then I wrote this."
Accompanied by video directed by Tim Stevens and inspired by old Granada TV footage of bands on YouTube, Wesley adds, "We watched tonnes of Happy Mondays, Buzzcocks, Orange Juice, Denim etc.. performances for inspiration and we were away! We shot it at a studio in Tottenham and recorded the footage onto a VHS tape and imported it back in, edited it and BANG……a music video, we had a cardboard cutout of Tony Wilson out of shot throughout the duration of filming too to give it some authenticity."
Check it out now below!
'Wax Limousine' Tracklisting:
1. Greater Expectations
2. When I Fell For You
3. Protein & Perfume
4. In Confidence, I'm Scared
5. 1,2,3,4,5 Just Get Rid Of It
6. Wax Limousine
7. A Taste Of Something New
8. Penelope Ditches Ulysses
9. It's You
10. Drive You Home
11. Grateful
12. Waiting For Your Letter
See Wesley live at the following dates:
NOVEMBER
19 Kanteena, Lancaster
20 Stereo, Glasgow *
21 Future Yard, Birkenhead
22 Night & Day, Manchester *
23 Delicious Clam, Sheffield
25 Electrowerkz, London
28 Patterns, Brighton *
29 Hare & Hounds, Birmingham *
30 Brudenell Social Club, Leeds *
DECEMBER
01 Clwb Ifor Bach, Cardiff *
* supporting Young Knives