Introducing…
Get To Know… Sloppy Jane
We catch up with the latest signee to Phoebe Bridgers' Saddest Factory Records after the release of her newest album 'Madison'.
Hello and welcome to DIY's introducing feature, Get To Know… getting you a little bit closer to the buzziest new acts that have been catching our eye as of late, and working out what makes them tick.
Recently we've met NYC's Flossing, South London art-rock sextet Blue Bendy, fast-rising bedroom-pop artist girlhouse, Brighton seven-piece KEG, and now we're introducing you to Sloppy Jane!
The latest act to join Phoebe Bridgers' Saddest Factory Records, and described by Phoebe as her "favorite band since I was 16", Sloppy Jane - aka Hayley Dahl - has just dropped her newest album 'Madison'.
"My favorite thing about Madison is that it's not a collection of songs, but something that happened," Hayley notes. "Both in an immediate sense, in that it was recorded over two weeks with 21 musicians in a cave, but also in a larger sense, in that it feels less like an idea I had, and more like an idea that happened to me. This work irreversibly changed my life, who I am, and the way I approach music. Making this album from start to finish - writing songs, learning to notate, searching for caves, and figuring out how to properly capture and perform in them - took years of hard work, patience, and collaboration."
We sent her over some qs to find out a lil' bit more about her.
Describe your music to us in the form of a Tinder bio.
Orchestral simp, seeking same.
What's your earliest musical memory?
My dad singing me 'Yellow Submarine' as a lullaby when I was a baby- at the part of the song that goes "and all our friends are all aboard" he'd list the names of everyone I knew until I fell asleep. He did a lot of sound effects too.
Who were some artists that inspired you when you were just starting out (and why)?
My favorite artists have always been the ones with a fully saturated universe that surrounds what they do - particularly artists that have strong enough creative identities to walk through a lot of different genres and still have what is signature about their sounds and images stay in tact. Hole, David Bowie, My Chemical Romance, Frank Zappa, Queen - those were all really formative to me - kind of whoever is doing what they're doing the loudest. My entire generation of musicians owes a giant than you to Avril Lavigne.
You're from LA! What do you think of the music scene there at the moment?
I'm not so involved with "the scene", I feel like my favorite thing about living in LA is how easy it is to be alone - I spend a lot of time in the desert, I swim laps a lot and write music in my little shed. I'm a big fan of Ember Knight and their team of people who are doing really amazing things. I love all the great hairstyles and primal screaming going on in the universe of Starcrawler, Surfbort, NIIS, and Faetooth. Charlotte Ercoli Coe is making genius films and music. I'm a big fan of my friend Maddy's project "Your Angel". There's cool stuff going on it's just all very scattered and in little pockets- I feel like the scene is much less cohesive than it looks from the outside. Everyone who lives in LA actually mostly lives on the internet.
Are there any other artists breaking through at the same time that you take inspiration from?
About to spit a wide range of things your way: Gustaf, Claire Rousay, Godcaster, Moor Mother, Leah Hennessey, Your Angel, Dreamcrusher, Tredici Bacci, Ethel Caine, Kira McSpice, Locate S1, Molly Lewis, and the youtuber Lookmumnocomputer- he makes organs out of old Furbies and I'm obsessed. I'm not sure what is breaking through and what has broken through and what's just around me, but all of these people are really good.
Who would be your dream collaborator?
Probably an architect, I really want to build a building with my hands. Or David Lynch. Or I'm also really obsessed with the artist Ariana Papademetropoulos and would love to make something with her someday. Or, my biggest dream is to work with my longtime collaborator Mika Lungulov-Klotz, who did all the visuals on 'Madison', only where we have as much money and time as we need.
Musically or otherwise, what are you most looking forward to this year?
I'm looking forward to touring with Iceage, I think that's going to be really fun. I'm excited to turn my phone off for the holidays.
If people could take away one thing from your music, what would it be?
You can do whatever you want.

Get your copy of the latest issue
More like this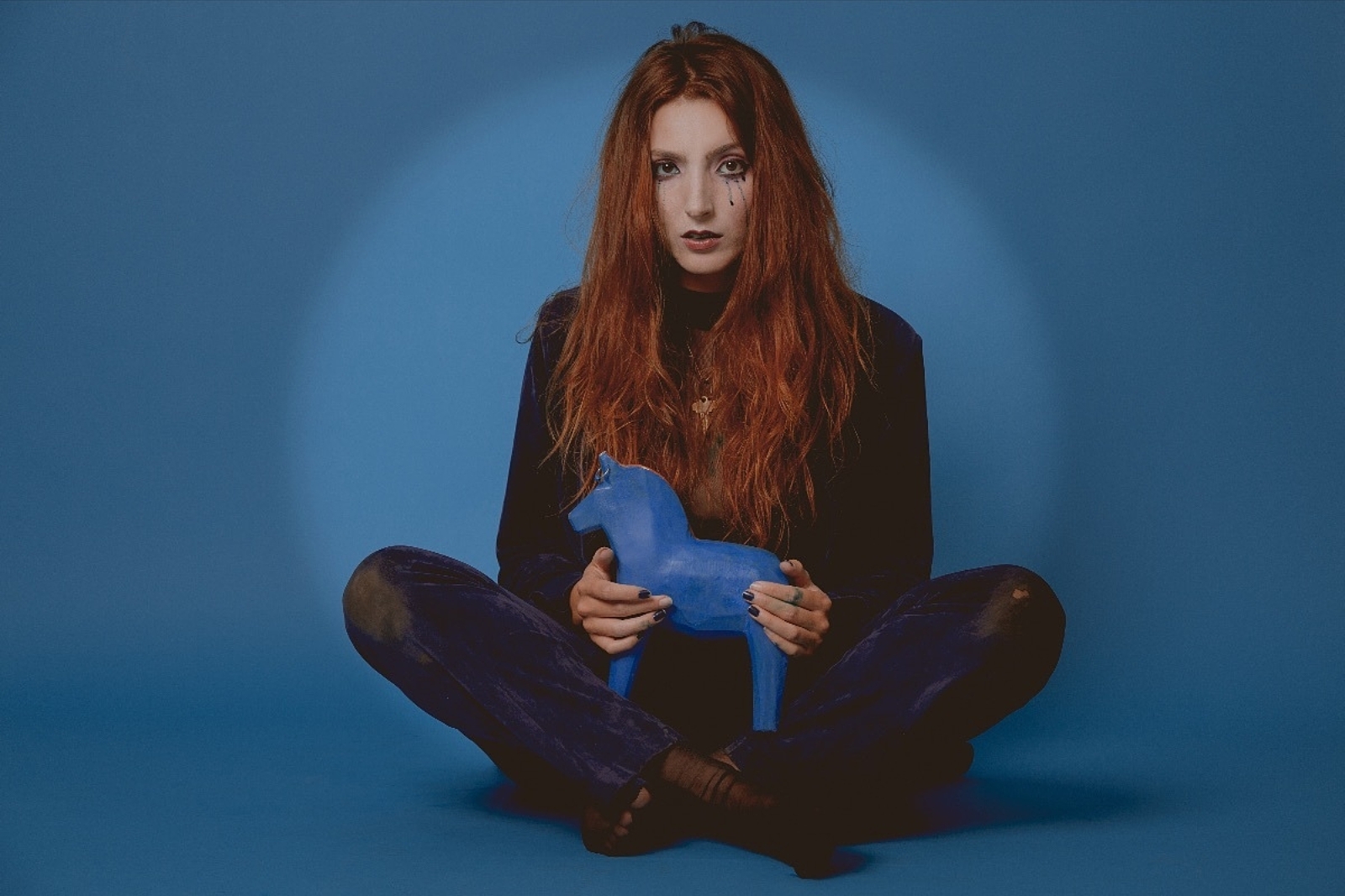 Listen to new song 'Party Anthem'.