Watch
Watch MUNA and Phoebe Bridgers perform 'Silk Chiffon' on The Late Late Show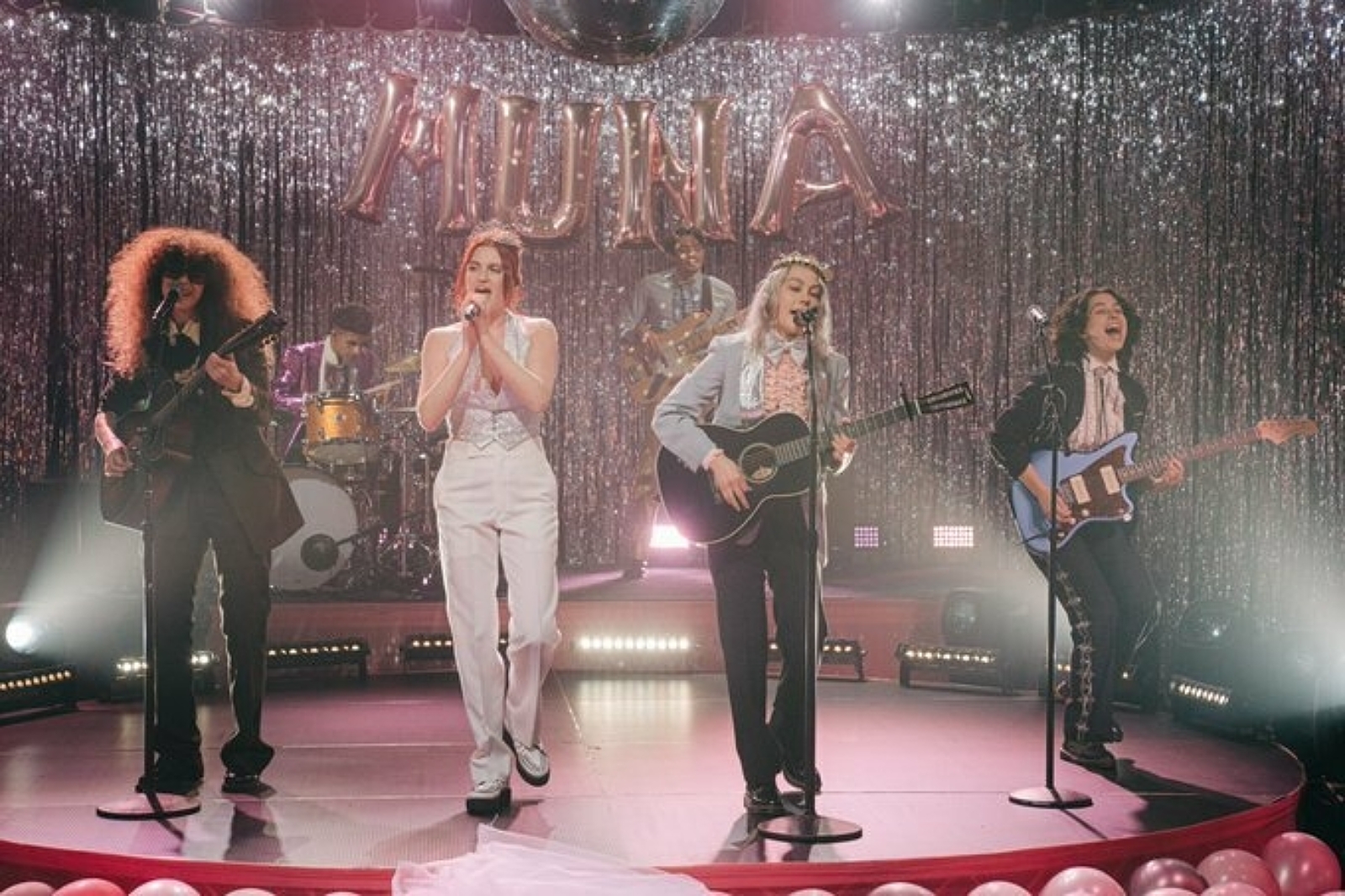 Their latest queer love anthem gets its live outing.
After blessing the world with queer love anthem 'Silk Chiffon' earlier this year, MUNA and Phoebe Bridgers gave the track its live outing on The Late Late Show this week.
Previously described by producer and guitarist Naomi McPherson as "a song for kids to have their first gay kiss to", Katie Gavin told us earlier this year, "I came back from a concert and the pre-chorus was the first thing I wrote; I just thought it was really funny, kinda like writing 'Number One Fan'. It feels like a joy that's not necessarily hard-earned, but it definitely feels like a new choice to just be at a point in life where I'm choosing to have fun and experience some levity and have that queer joy represented in music. You know, 'That girl thinks I'm cute, yeeeeah!'"
Revisit our full chat with MUNA, and check out the live performance below!