Watch
Buzzard Buzzard Buzzard unveil new track 'Yourself'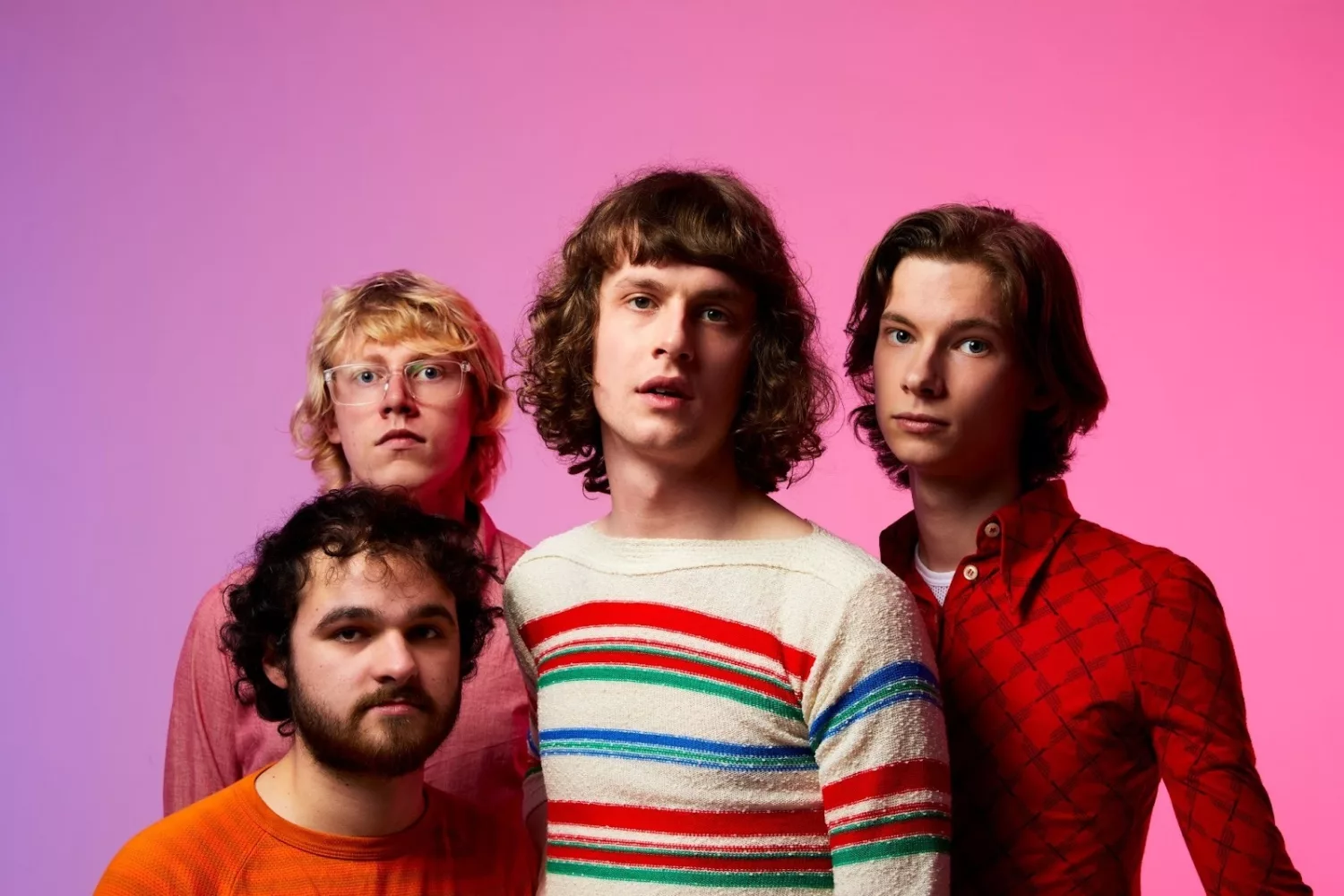 Photo: Lily Brown
Their debut album 'Backhand Deals' arrives next year.
With their eagerly-awaited debut album 'Backhand Deals' arriving on 25th February, Buzzard Buzzard Buzzard are giving us the latest taste of what to expect, sharing new track 'Yourself' alongside an accompanying live video.
Speaking about 'Yourself', vocalist and guitarist Tom Rees explains, "Basically I had never realised how incapable I am of living by myself until my girlfriend Carlota went to live in Venice for three months to work at the Biennale and I found myself eating corn flakes dry out of the box for dinner, just thumbing them in my gob asking myself where it all went wrong. It's natural to miss someone of course though I think I took it to new heights.
"This one's about my reluctance to let in about those feelings to her though, big 'naaaah I'm totally fine I'm doing great!' vibes, real male-engrained-denial-of-true-feelings vibes, I didn't think I was capable of that until this all happened so it's good to know I'm just as dysfunctional as everyone else. Not to mention I think it's still potentially problematic that the first time I had a real go at writing a love song it was kind of all about me anyway, go figure."
Check out 'Yourself' below.
'Backhand Deals' Tracklisting:
1. New Age Millennial Magic
2. Good Day
3. Crescent Man vs Demolition Dan
4. Faking A Living
5. Yourself
6. Break Right In
7. On The Kill Again
8. You
9. Feel The Change!
10. Demolition Song
11. A Passionate Life
See Buzzard Buzzard Buzzard live at the following dates:
MARCH
05 | Portland Arms, Cambridge
06 | The Forum, Tunbridge Wells
10 | Scala, London
APRIL
06 | The Caves, Edinburgh
07 | Stereo, Glasgow
08 | The Cluny, Newcastle
09 | Arts Club, Liverpool
13 | Thekla, Bristol
14 | Bodega Social Club, Nottingham
15 | Bedford Esquires, Bedford
16 | Joiners Arms, Southampton
17 | Clwb Ifor Bach, Cardiff (Matinee)
17 | Clwb Ifor Bach, Cardiff (Evening)
19 | Komedia, Brighton
20 | Mama Roux's, Birmingham
21 | Soundhouse, Leicester
22 | YES (The Pink Room), Manchester
23 | Brudenell Social Club, Leeds
£7.00
Buy Now