News
Taylor Swift releases 'Red (Taylor's Version)'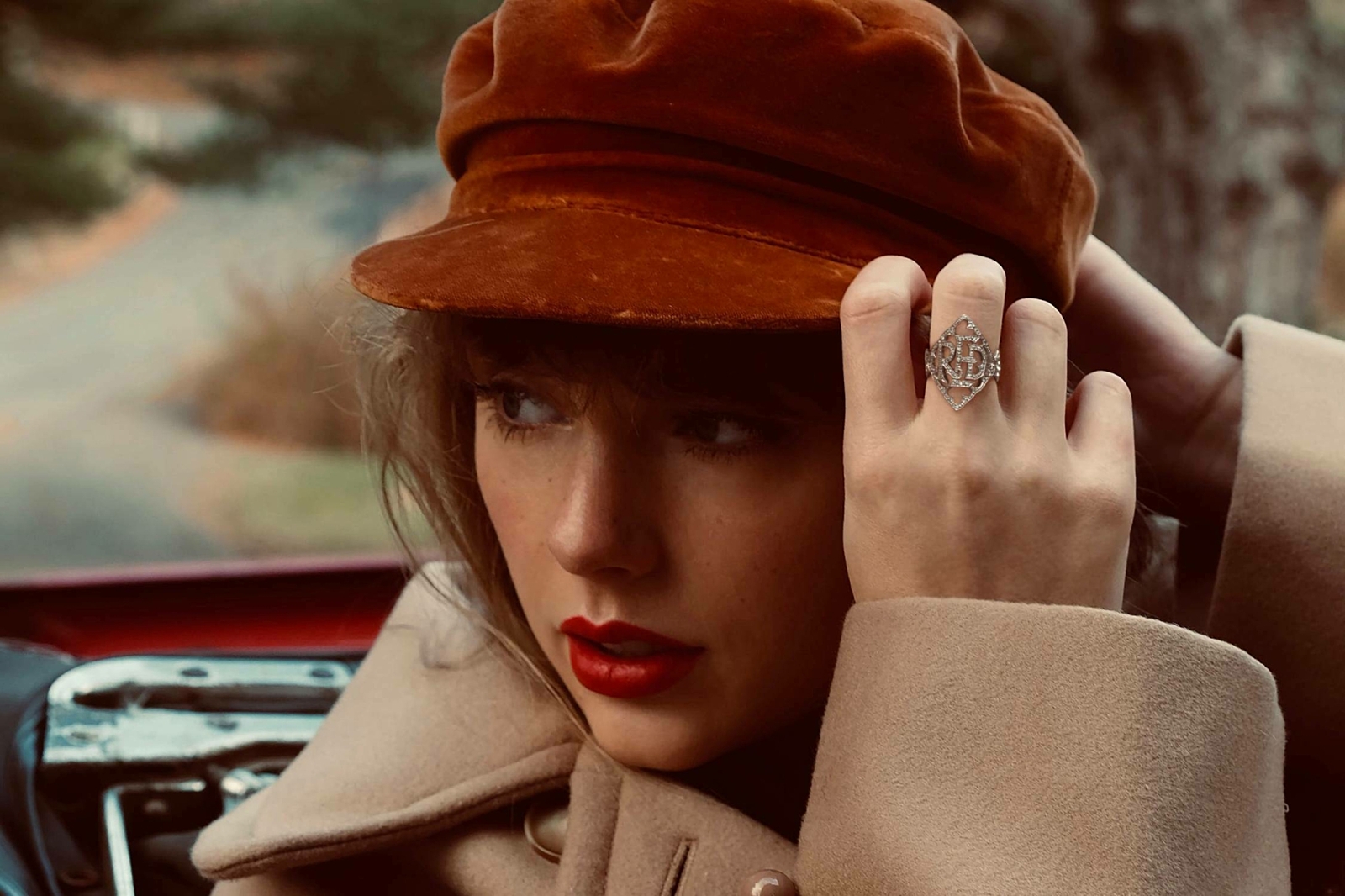 Following on from 'Fearless (Taylor's Version), she's now shared the reworking of her 2012 album.
Following on from her reworking of 'Fearless', which was released earlier this year, Taylor Swift has now released 'Red (Taylor's Version)'.
The epic 30-track release includes 9 never-heard-before tracks, as well as collaborations with Phoebe Bridgers, Gary Lightbody, Ed Sheeran and Chris Stapleton. Not too shabby, really.
What's more, she's also shared a ten-minute version of 'All Too Well', that will be accompanied by its own short film, as directed by Taylor herself; it's premiering tonight at 7pm ET.
Check out the tracklisting for 'Red (Taylor's Version)' below.
1. State of Grace (Taylor's Version)
2. Red (Taylor's Version)
3. Treacherous (Taylor's Version)
4. I Knew You Were Trouble (Taylor's Version)
5. All Too Well (Taylor's Version)
6. 22 (Taylor's Version)
7. I Almost Do (Taylor's Version)
8. We Are Never Getting Back Together (Taylor's Version)
9. Stay Stay Stay (Taylor's Version)
10. The Last Time (Featuring Gary Lightbody of Snow Patrol) (Taylor's Version)
11. Holy Ground (Taylor's Version)
12. Sad Beautiful Tragic (Taylor's Version)
13. The Lucky One (Taylor's Version)
14. Everything Has Changed (Featuring Ed Sheeran) (Taylor's Version)
15. Starlight (Taylor's Version)
16. Begin Again (Taylor's Version)
17. The Moment I Knew (Taylor's Version)
18. Come Back… Be Here (Taylor's Version)
19. Girl At Home (Taylor's Version)
20. State of Grace (Acoustic Version) (Taylor's Version)
21. Ronan (Taylor's Version)
22. Better Man (Taylor's Version) (From The Vault)
23. Nothing New (Featuring Phoebe Bridgers) (Taylor's Version) (From The Vault)
24. Babe (Taylor's Version) (From The Vault)
25. Message in a Bottle (Taylor's Version) (From The Vault)
26. I Bet You Think About Me (Featuring Chris Stapleton) (Taylor's Version) (From The Vault)
27. Forever Winter (Taylor's Version) (From The Vault)
28. Run (Featuring Ed Sheeran) (Taylor's Version) (From The Vault)
29. The Very First Night (Taylor's Version) (From The Vault)
30. All Too Well (10 Minute Version) (Taylor's Version) (From The Vault)