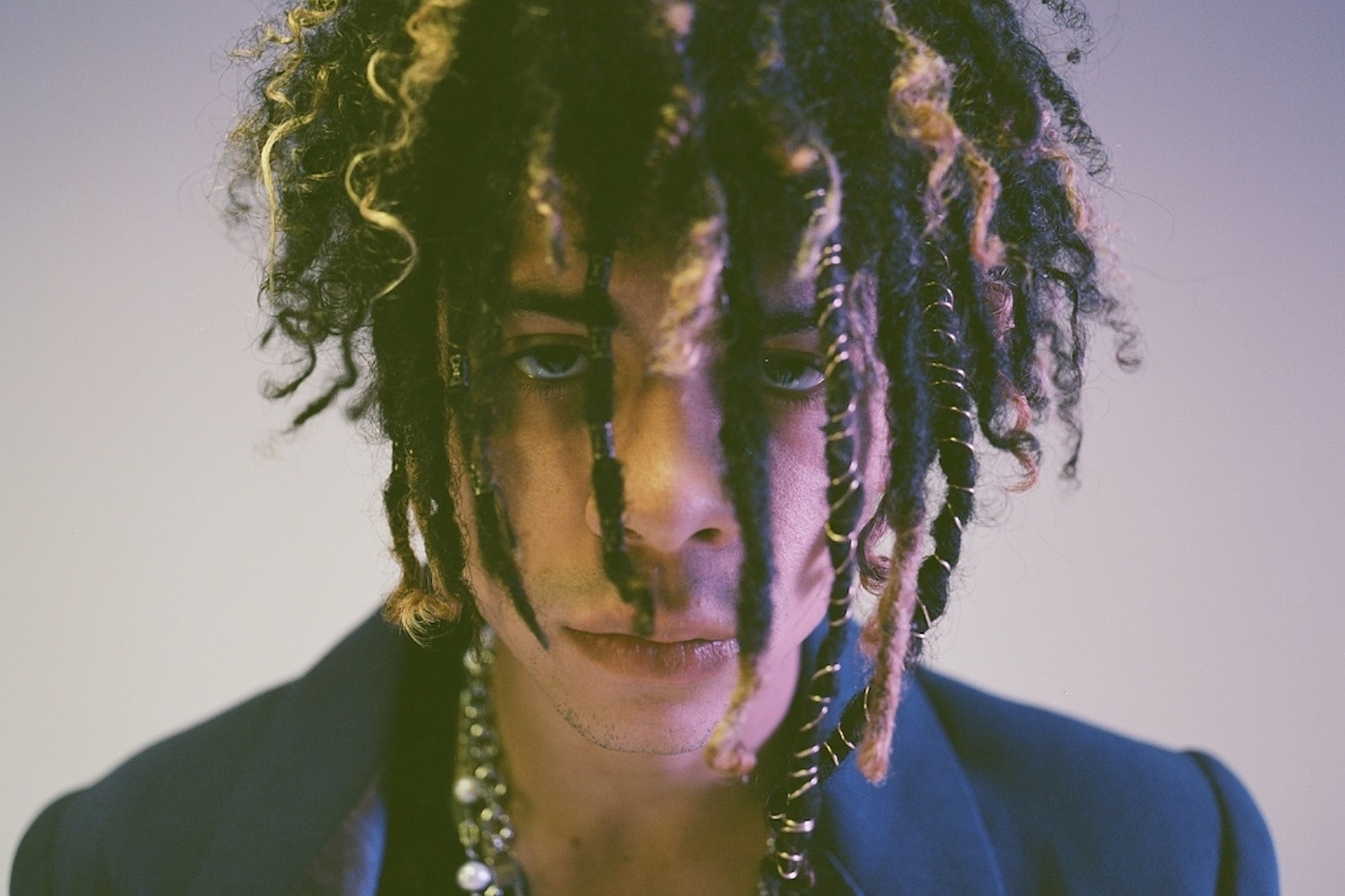 Photo: Joseph Morrison
Introducing…
Get To Know… iann dior
His new single 'Let You' is out now.
Hello and welcome to DIY's introducing feature, Get To Know… getting you a little bit closer to the buzziest new acts that have been catching our eye as of late, and working out what makes them tick.
Recently we've met South London art-rock sextet Blue Bendy, fast-rising bedroom-pop artist girlhouse, Brighton seven-piece KEG, Saddest Factory Records signee Sloppy Jane, and now we're introducing you to iann dior.
At only 22 years old, the fast-rising star has already scored chart toppers, gone Platinum, and collaborated with the likes of Travis Barker, Clean Bandit and more.
Now sharing his new single 'let you' with the world, alongside announcing a European tour for early next year, we sent him over some qs to find out a lil' bit more.
What's your earliest musical memory?
My first musical moment was the day that my dad bought me a guitar for Christmas and I knew I wanted to make music. I also have a lot of good memories recording music in my friend Ryan's closet during the early days.
Who were some artists that inspired you when you were just starting out (and why)?
Price is one of my biggest inspirations, he was really an innovator in a bunch of ways. I got to visit his estate while on the tour in Minnesota earlier this year which was amazing. He really pushed boundaries, not only with his music but with his fashion sense and everything else he did.
You're from Corpus Christi and now live in LA! What do you think of the music scenes there at the moment?
It's honestly slept on. There's a lot of hidden talent out there that hasn't been discovered yet and people who are hungry to make it happen.
Are there any other artists breaking through at the same time that you take inspiration from?
Nope!
Who would be your dream collaborator?
I'm a huge fan of J. Cole, it would be fire to work with him. The Weeknd too, he's super dope - we'd make something crazy together.
Musically or otherwise, what are you most looking forward to this year?
I'm super excited about expanding into fashion and art, there's so much more out there to explore. Also, I have my album coming out and am going on tour in Europe which I'm really looking forward to.
If people could take away one thing your new single 'Let You', what would it be?
I would say that you should let go of things that are holding you back in life. It's important for people look on to better things rather than being held down by the negative stuff that's in their lives.
See iann dior live at the following dates:
JANUARY
22 - Olympia Theatre - Dublin, Ireland
24 - O2 Forum Kentish Town - London, UK
26 - O2 Academy - Glasgow, UK
28 - O2 Institute Birmingham - Birmingham, UK
30 - O2 Ritz Manchester - Manchester, UK
FEBRUARY
01 - La Madeleine - Brussels, Belgium
02 - Elysee Montmartre - Paris, France
04 - Fabrique - Milan, Italy
06 - Riviera - Madrid, Spain
07 - Razzmatazz - Barcelona, Spain
09 - Komplex 457 - Zurich, Switzerland
10 - Ottakringer Brauerei - Vienna, Austria
11 - Palladium - Warsaw, Poland
13 - Backstage Werk - Munich, Germany
14 - Melkweg - Amsterdam, Netherlands
17 - Calswerk Victoria - Cologne, Germany
18 - Huxley's Neue Welt - Berlin, Germany
20 - VEGA (Main Hall) - Copenhagen, Denmark
21 - Sentrum Scene - Oslo, Norway
22 - Fryshuset Arenan - Stockholm, Sweden
24 - House of Culture - Helsinki, Finland
26 - Izvestia Hall - Moscow, Russia

Get your copy of the latest issue