Watch
Blood Red Shoes' Laura-Mary Carter shares new single 'Blue's Not My Colour'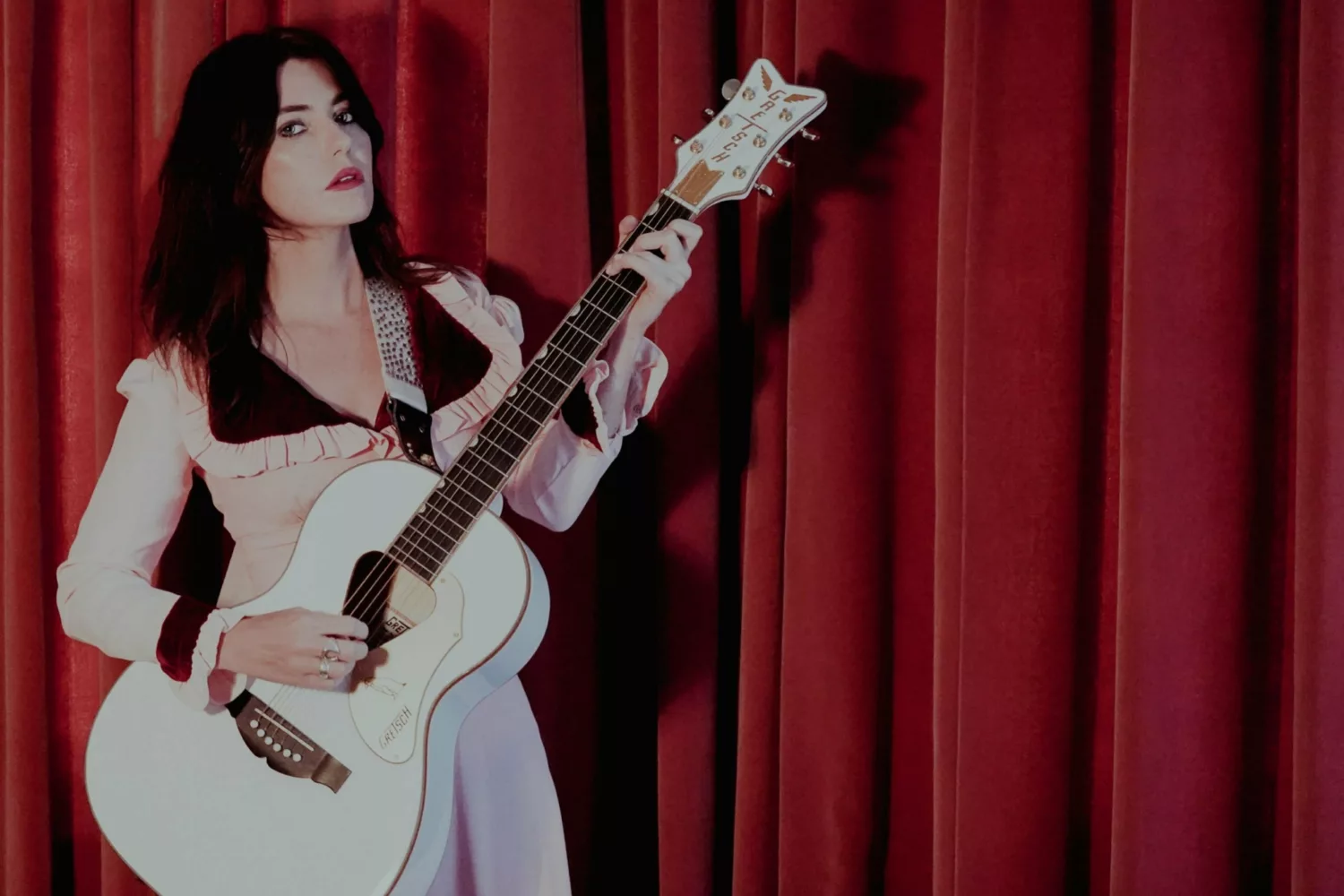 It comes ahead of the release of her debut solo mini-album.
Best known as one half of Blood Red Shoes, Laura-Mary Carter is gearing up to drop her debut solo mini-album, 'Town Called Nothing', later this week, and today she's sharing new single 'Blue's Not My Colour'.
Accompanied by a new video shot in Joshua Tree, Laura-Mary explains, "I drove out to see my friends Tim and Jen and we decided to make a video last minute. It was probably the most relaxed video I have ever made … nothing to do with the large consumption of margaritas. After telling Tim about my obsession with Elvis memorabilia, we had to get some of that in. We wanted it to have a nod at the film American Beauty too, which you can maybe pick up on in the pool with the flag. Luna is the name of the sweet little dog, a blue chihuahua."
Speaking on the album, she adds, "I found a beat up acoustic guitar and without thinking about it songs just started to come to me. The idea of writing on an acoustic guitar was new to me, I'd always written songs for my band which has a very heavy disposition. I realised that writing in this intimate way exposed my voice and changed the way I was writing and singing lyrics."
Check out 'Blue's Not My Colour' below.
'Town Called Nothing' Tracklisting:
1. Blue's Not My Colour
2. Signs
3. Town Called Nothing
4. Better On My Own
5. The City We Live
6. Ceremony
£7.00
Buy Now