Listen
Orla Gartland shares 'Madison (orla & friends version)'
With additional vocals from dodie, Greta Isaac and Martin Luke Brown.
Fresh off of the release of debut album 'Woman On The Internet', Dublin's Orla Gartland is now sharing a new version of fan favourite track 'Madison'.
"I recorded my album 'Woman on the Internet' at Middle Farm studios in Devon and it quickly became one of my favourite places in the world," Orla says. "It's unlike anywhere I've ever been and once I finished the album I was desperate to come back and this time bring my friends with me. So I assembled a supergroup made up of my touring band (Pete Daynes, Sara Leigh Shaw) & other talented creatures (Nathan Cox, Greta Isaac, Martin Luke Brown, dodie) and we headed down to Devon to record some live versions of songs from the album.
"Something magic happened that weekend - I can't quite explain it but it just felt like such an important few days. We recorded 3 songs together in the live room with videos shot by Daniel Broadley & then in a gap between rain showers ran outside to the picnic table outside the studio kitchen to record this version of 'Madison'. I wrote the song with Greta & Martin so to sing it with them just felt right - I love my friends because we collaborate wherever & however we can; we're all superfans of each other. I play & sing BVs in dodie's live band so it felt amazing to have her there too, all of us huddled & gathered around one mic. I love this version of the song so much I wanted to shine a spotlight on it & release it properly - an homage to my friends & to a feeling I felt throughout the writing & recording of 'Woman on the Internet'".
£7.00
Buy Now
More like this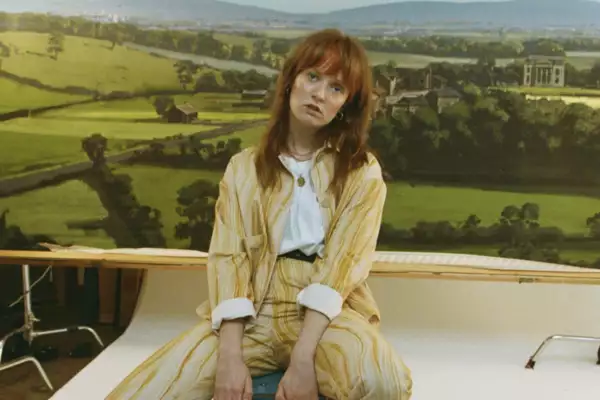 The Dublin-born London-based artist is channelling the past six years into a debut album that cuts to her core.