Interview
The Great 2021 Debate
Shame, Baby Queen, Connie Constance and Lynks walk into a bar… and give us the year run-down we never knew we needed.
Oh 2021, you've been a real one. A year that will largely be remembered for being slightly less of a total shit show than the one that came before it, we can't say we'll actively miss you, but you came good in the end babes, and for that we'll raise a glass.
Over in the music corner, the ever-winding rollercoaster of life continued to throw up its fair share of peaks and dips, too. Festivals gleefully returned while Kanye's sense of judgement left the building once more; Billie continued her world domination, Lorde and her bum set out to soundtrack the summer, and we crowned the most-talked-about Eurovision winners since four sparkly Swedes made an unlikely hit about Napoleon's downfall.
And so, as tradition dictates, we sat four of our faves - Eddie and Josh from Shame (singer Charlie Steen, FYI, was off taking his driving test - good luck road-users of London…), Baby Queen, Lynks and Connie Constance - down for a pint and a conflab about what went down. Here we go…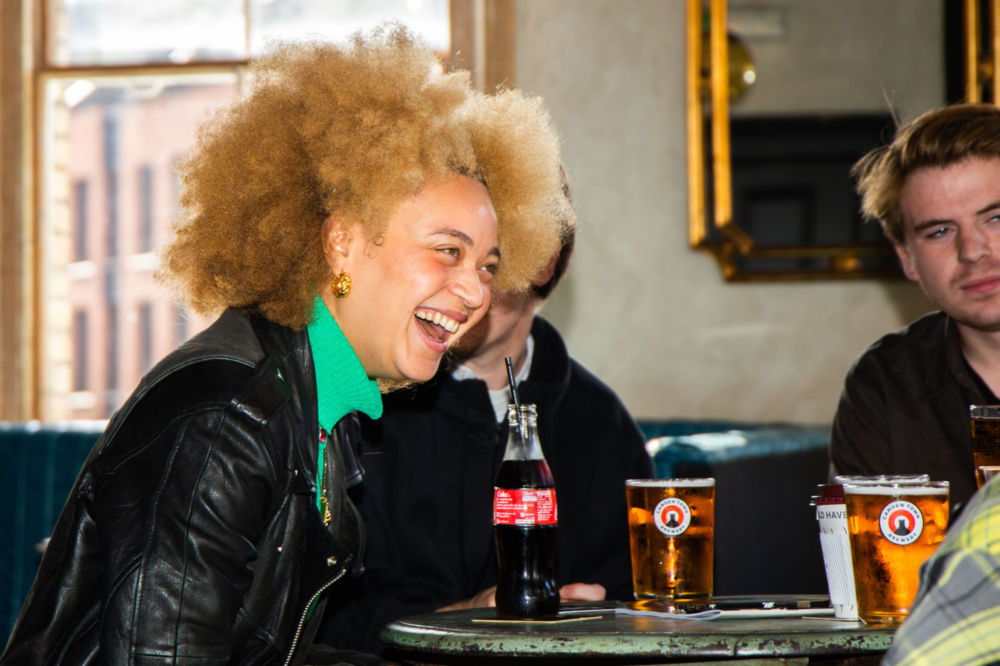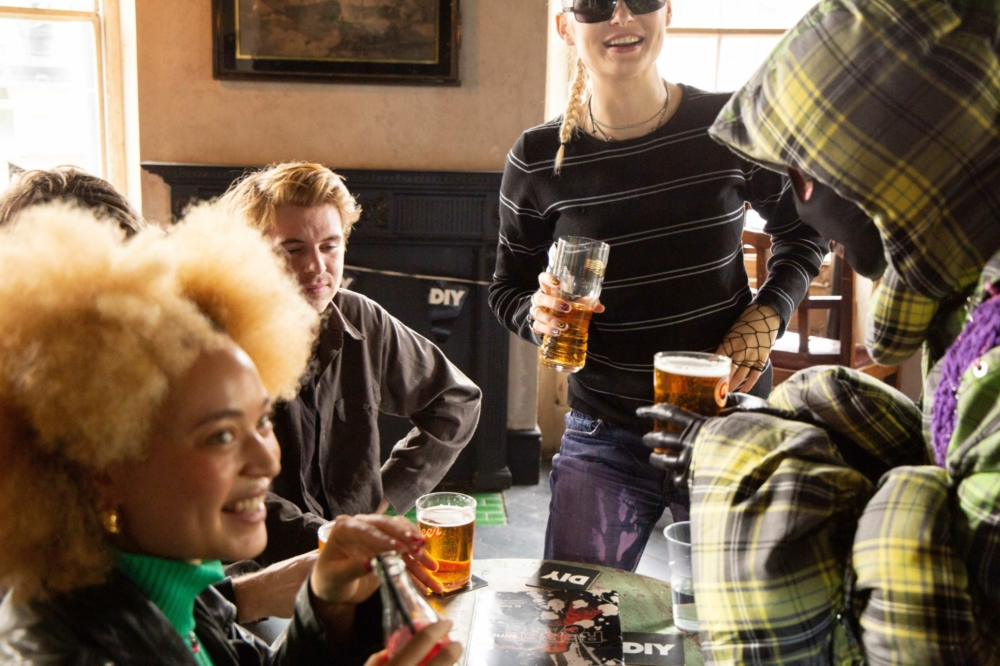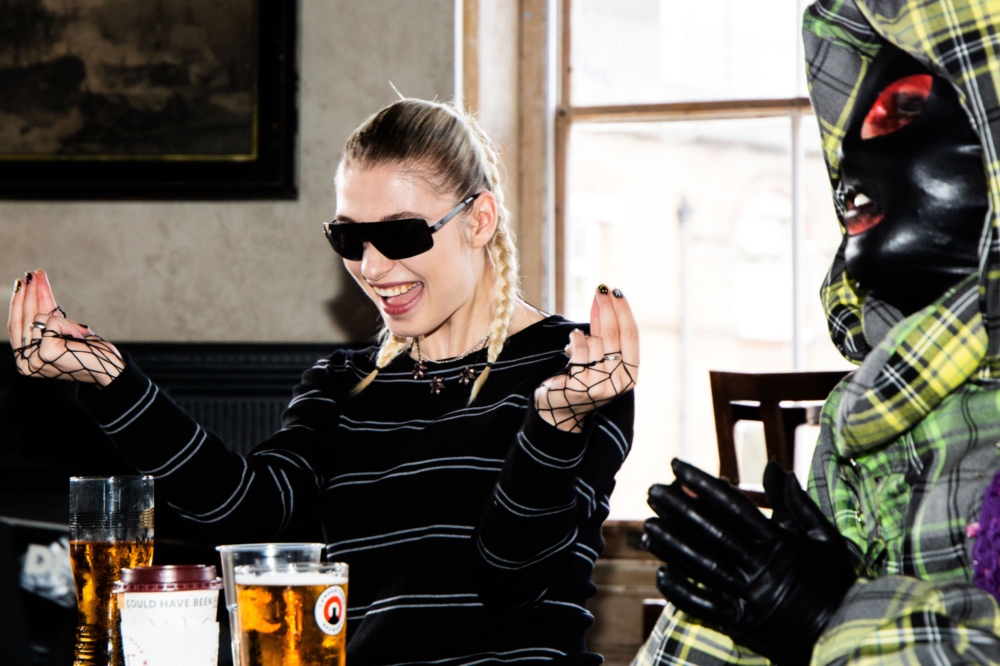 "ABBA's my worst fear. When ABBA comes on, it's really stressful for me."
— Connie Constance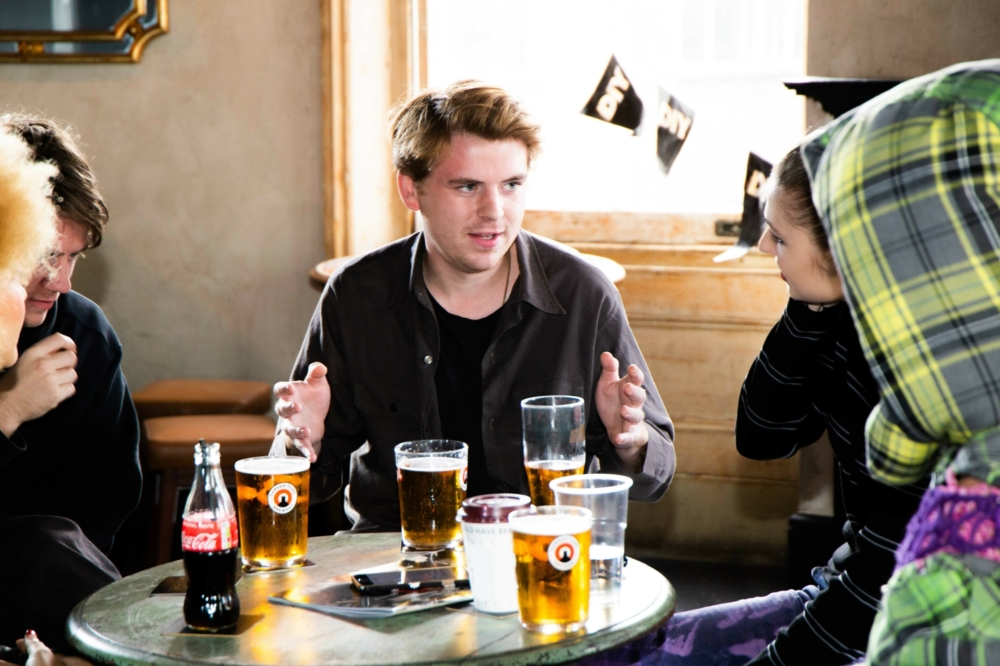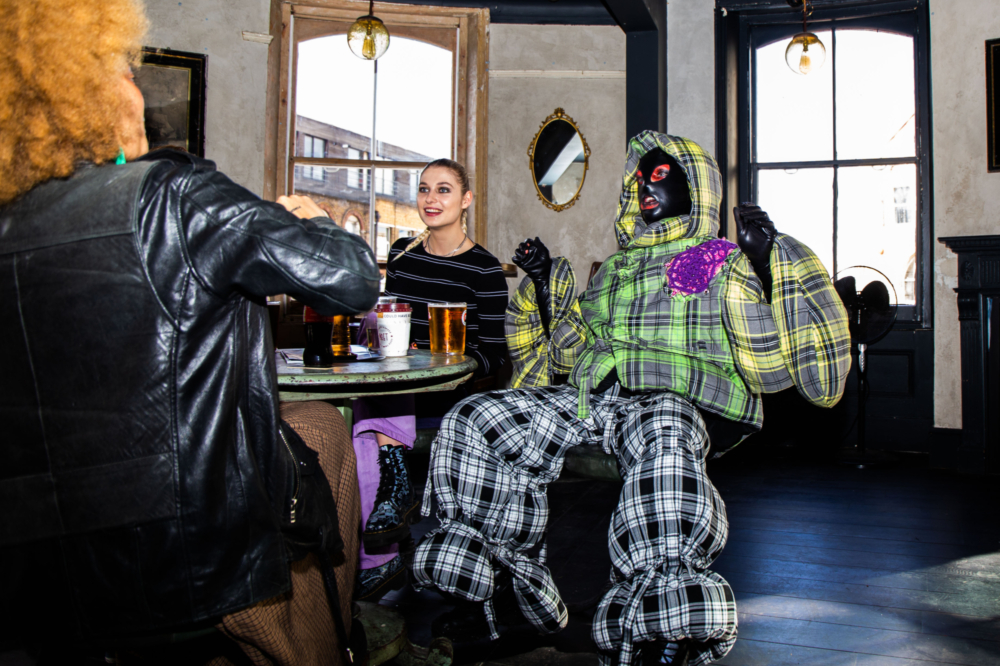 Meet The Gang
Who: Bassist Eddie Green and guitarist Josh Finnerty from lovable post punk tykes, shame.
Notable 2021 moment: The band kicked off 2021 in style, released second LP 'Drunk Tank Pink' within January's first fortnight and scoring their first UK top ten album in the process.
Who: Baby Queen
Notable 2021 moment: Releasing her first mixtape, playing her first proper live shows, growing the Baby Kingdom into a stan-account making internet force.
Who: Connie Constance
Notable 2021 moment: Notching up a Radio 1 Future Artist nod in August, before following it with September's cracking 'Prim & Propa' EP.
Who: Lynks
Notable 2021 moment: Featuring on Frank Carter & the Rattlesnakes' new LP (and popping up during their Download headline); opening up Latitude's main stage, hosting their own TV show…
Let's start on a positive note - what's been everyone's highlight of this weird old year?
Connie: I did my first stage dive. It was quite short, and I went straight into my friend's forehead. I stayed afloat and then got pushed nicely back on stage though; it was actually very nice.
Lynks: More like a trust fall. Your fans have got your back. I did my first stage dive this year too; it went very well, but a stage dive should look really unplanned whereas you could see me on the barrier gearing myself up. There was nothing punk rock about it.
Baby Queen: I did the worst thing at Reading Festival. I was playing on the same stage as girl in red, and I'd watched her in Leeds when she sprayed this water bottle over the crowd and it looked so cool. So I tried to do that, took the cap off the bottle and all the water just hit one guy squarely in the head.
Lynks: You're looking awfully dry sir!
Not ideal. Did anyone pick up any more successful hobbies during the many lockdowns?
Eddie: I got quite good at cutting people's hair. I gave my dad a bona fide skin fade, and graded it.
Lynks: Before the pandemic I was using a mixture of hot glue, hand sewing and desperation to make my outfits, but then I finally invested in an actual sewing machine and it's the best decision ever.
Connie: I learnt to braid my hair, so now I save loads of money. It takes so long, so now I can just put something on Netflix and do that for five hours.
Lynks: You two should do a collaborative hair salon.
Baby Queen: I just got really into new video games; there's this adventure horror game where you have to make decisions to escape each room and there's this one woman with a long neck who follows you.
Eddie: [To Josh] Didn't you build a games console?
Josh: Yeah…
Eddie: You kept pretty quiet about that - you built a whole computer!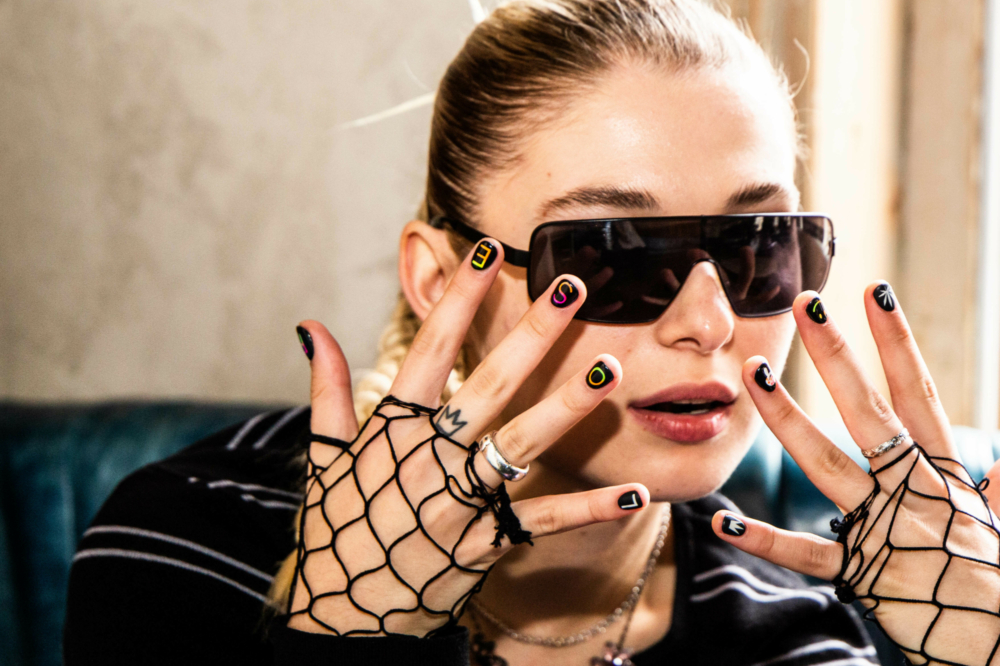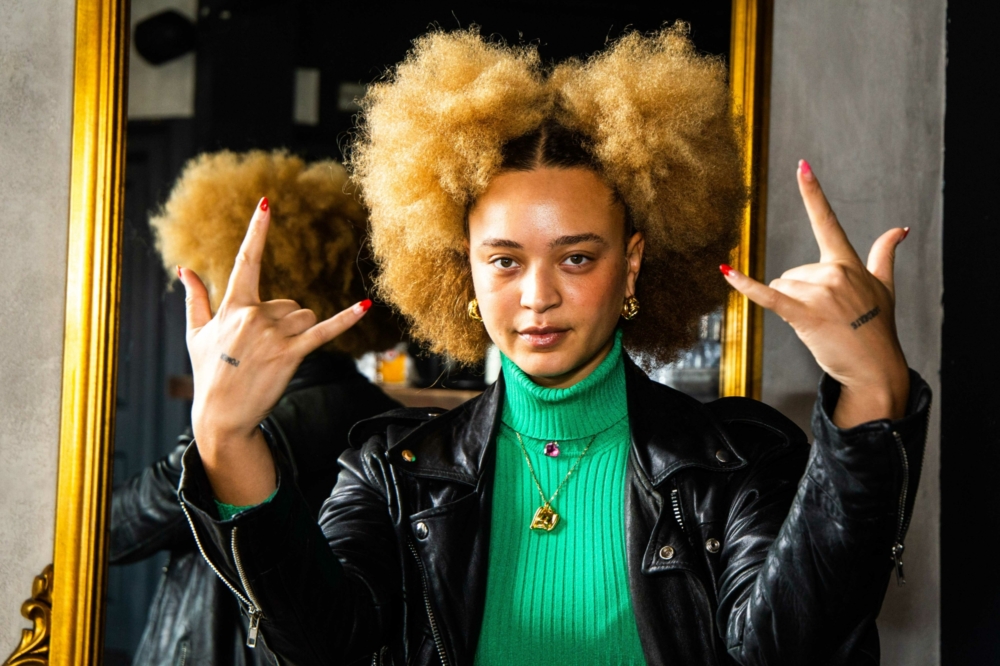 "I want to get back into making chutneys and spreads. I've had to spend too much time on music this year."
— Lynks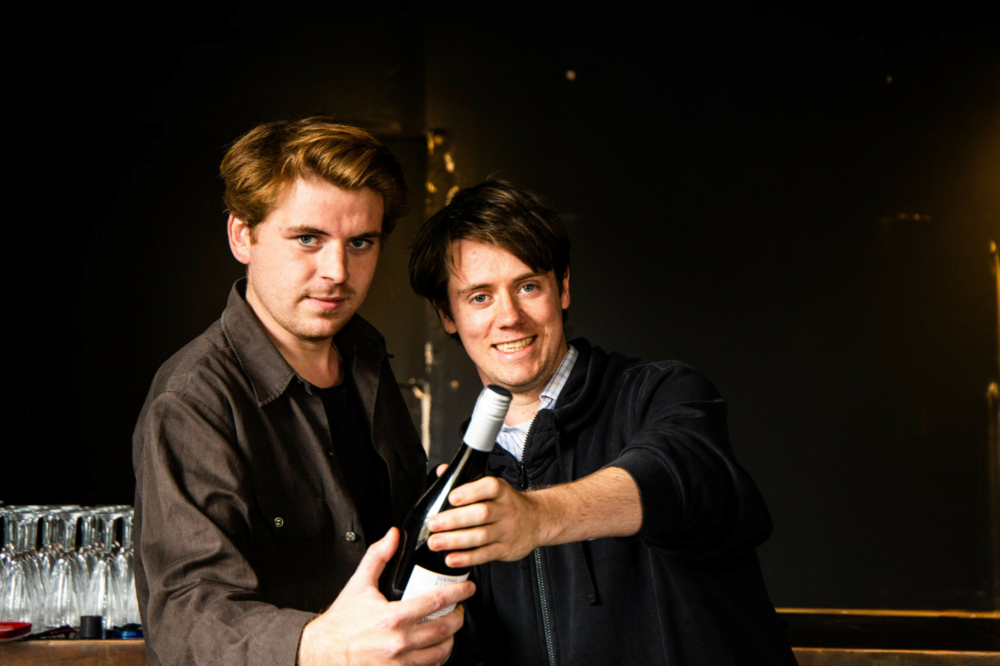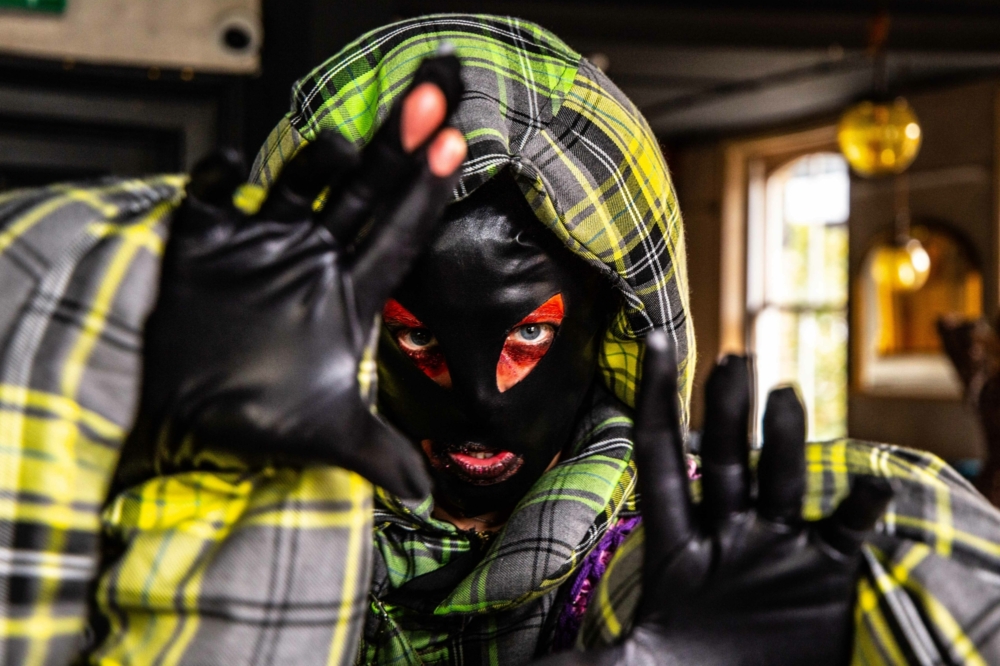 OK, on to the serious stuff. This year, Måneskin became 2021's unlikely success story, winning Eurovision and now becoming the multi-million streaming face of Gucci. Are we on board?
Baby Queen: He's SO FIT.
Connie: I don't know what we're talking about…
Eddie: During the Eurovision they panned the camera to him, and apparently he was just picking up a piece of broken glass but it really looked like he was doing a line.
Connie: Noooo!
Eddie: Am I on board with them? Yeah? I feel like no one who's won Eurovision has ever… oh wait no, ABBA.
Connie: ABBA's my worst fear. When ABBA comes on, it's really stressful for me.
Lynks: What did they do to you?
Connie: They didn't do anything apart from exist.
Lynks: I like Måneskin being a very vocally queer rock band. [Apparently] some of the members identify as queer, so them winning Eurovision in a year when there's been so much homophobic shit going down in Europe is very, very cool.
Josh: I liked when Lordi won like, 15 years ago and they were all dressed up as pirate monsters.
Lynks: God, imagine dressing up as a monster to sell your music. So cringe…
Speaking of things that could be construed as cringe, what did everyone think of Kanye's wild 'Donda' promo?
Connie: "Donda, Donda, Donda…"
Baby Queen: He's a twat but I do think he's a genius, his early stuff is amazing. As soon as I saw him and Kim Kardashian at the Met Gala dressed as stockings, I mean…
Connie: I like that there are people in the world that just want to troll.
Lynks: I had hours of entertainment off the 'Donda' stadium tour, I went down deep dive YouTube holes, so I'm happy it exists. I think it has one really good mixtape worth of songs on it, but it's just as long as four albums.
And of course, most recently, Sam Fender earned himself a few comedy points when he appeared on the BBC Breakfast Show with a roaring hangover. Ever shamed yourself whilst doing hungover pop star duties?
Eddie: There was that time you [Josh] and Steen did that filmed thing in a record shop in Amsterdam. Josh just has a scarf over his head and his voice is so weird, flicking through records occasionally going, 'Oh Christ'.
Josh: There are all these comments from Dutch people going [puts on a quite good Dutch accent], 'Oh, Josh is so stoned!'.
Baby Queen: I had a really bad moment at Boardmasters when I ate a mushroom chocolate. I went out into the crowd and my little cousin was with me who needed to pee but he didn't want to go to the bathroom, so we made a circle for him to pee in the middle of, and I'd eaten this chocolate, and I just heard this girl go, 'Oh my god Baby Queen, can we get a picture!' and it was like, NOT NOW.
Connie: A child is peeing and I'm on shrooms!
Baby Queen: I've got way too many of those stories. Next festival season, it's going to be different.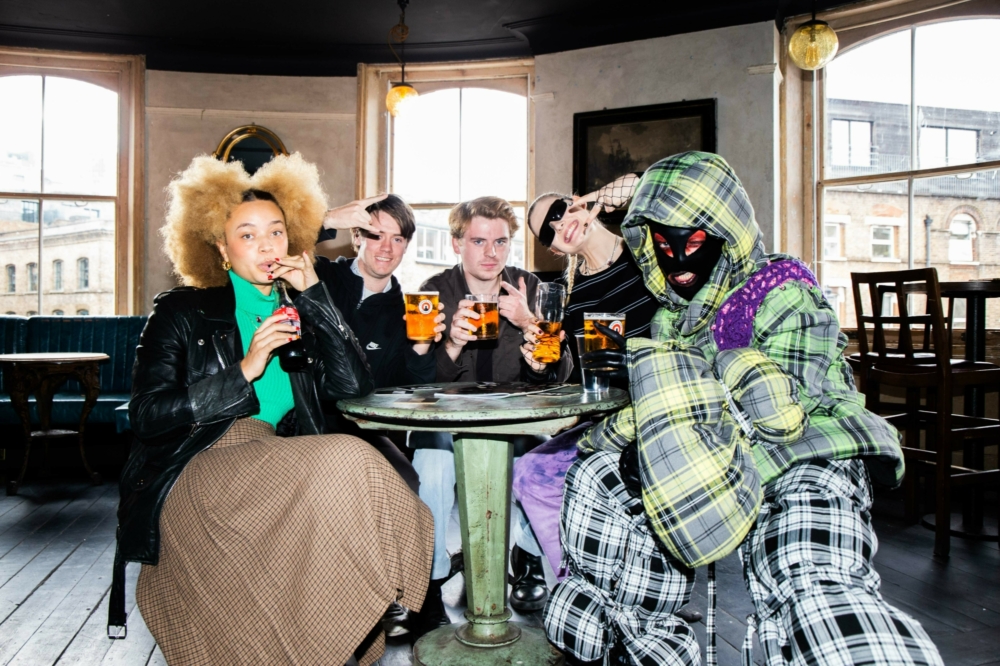 "No one told me playing festivals would be this good, and I just never ever want to lose that feeling."
— Baby Queen
Did you all get to play some lovely festivals?
Josh: I actually think watching Lynks' set at Latitude was my highlight. It was on the main stage and everyone in the crowd was really amazingly confused but really happy. Everyone really liked you, and Charlie [Steen] came out which was fun, doing his dad dancing.
Eddie: The fact you taught him [a routine] is amazing in itself; he was in the toilet psyching himself up for ages to go on.
Lynks: Apparently he gets way more nervous doing our little dance than your entire hour-long set.
Is he a natural dancer?
Eddie: No no, Christ no.
Lynks: He's like, it's 4am at the afterparty of the wedding and dad's had one or two too many and he breaks out his old choreo from a stage show back at school. It's very that, but in a beautiful way.
Baby Queen: Festival season was fucking mindblowing because I literally signed my record deal over Zoom and then never played one show until two months ago. The first thing I felt when I got off the stage was that I just don't want to lose it; no one told me it would be this good, and I just never ever want to lose that feeling.
Fingers crossed it's only positive moves from here! Any resolutions for 2022 while we're in the future-facing spirit?
Connie: I just want to tour all year and perform every single day.
Baby Queen: I look back on this year-and-a-half since starting to release music, and there are so many decisions that I regret, so I feel like next year and moving forwards I don't want to compromise on anything. If I believe that something's wrong then I don't do it. I want to say 'no' more.
Lynks: I want to get back into making chutneys and spreads. I've had to spend too much time on music, my jam business is really falling behind.
Connie: Do you make chutney?!
Lynks: Well, I DID!
Josh: I feel like I need to get more flexible.
Baby Queen: Body-wise or time-wise?
Eddie: In every aspect.
Josh: I've been back on stage and I'm just out of breath and sweating.
Lynks: Oh, YOU'RE sweating? Try wearing a full latex gimp suit! It's actually horrible. I've got a picture of me taking my suit off and it looks like I've jumped in the sea.
And on that note, onwards to 2022!