Live
Talk Show bring topless anarchic energy to December's DIY IRL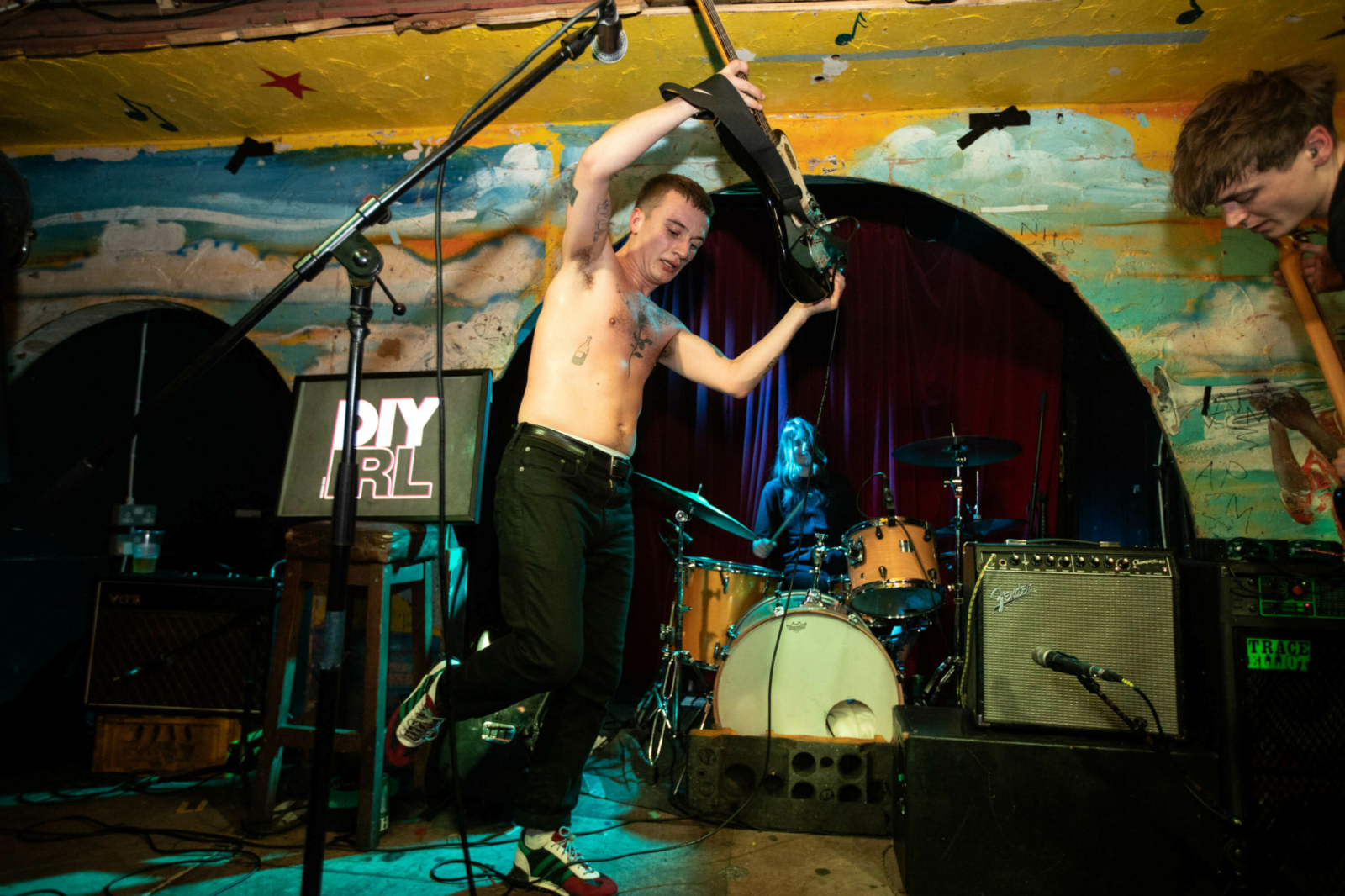 Fräulein and a DJ set from recent Jägermeister Musik artist Zand also helped round out the end-of-year show.
Over the past few instalments of our new-ish gig night DIY IRL, we've celebrated rousing country-tinged euphoria with Katy J Pearson, embraced sunshine-filled positivity with Pixey and been treated to soulful pop smarts c/o Rachel Chinouriri. Closing out the year, however, it feels only right to have left the rowdiest party until last - and wild-eyed, mosh-worthy hedonism is something Talk Show deliver in spades.
First up however come London duo Fräulein, whose grunge-indebted riffs nod to PJ Harvey one minute, Nirvana the next, all helmed by the innately charismatic stage presence of vocalist Joni Samuels. Previous single 'By The Water' relishes in the sort of brooding atmospheres that Polly Jean would be proud of, whilst 'Belly' makes - as the two-piece band cliché often goes - a hell of a racket for the minimal bodies on stage. Even a rogue drum kit that threatens to topple over every five minutes can't derail the pair; for a band still very much in their infancy, Fräulein are an impressively assured entity already.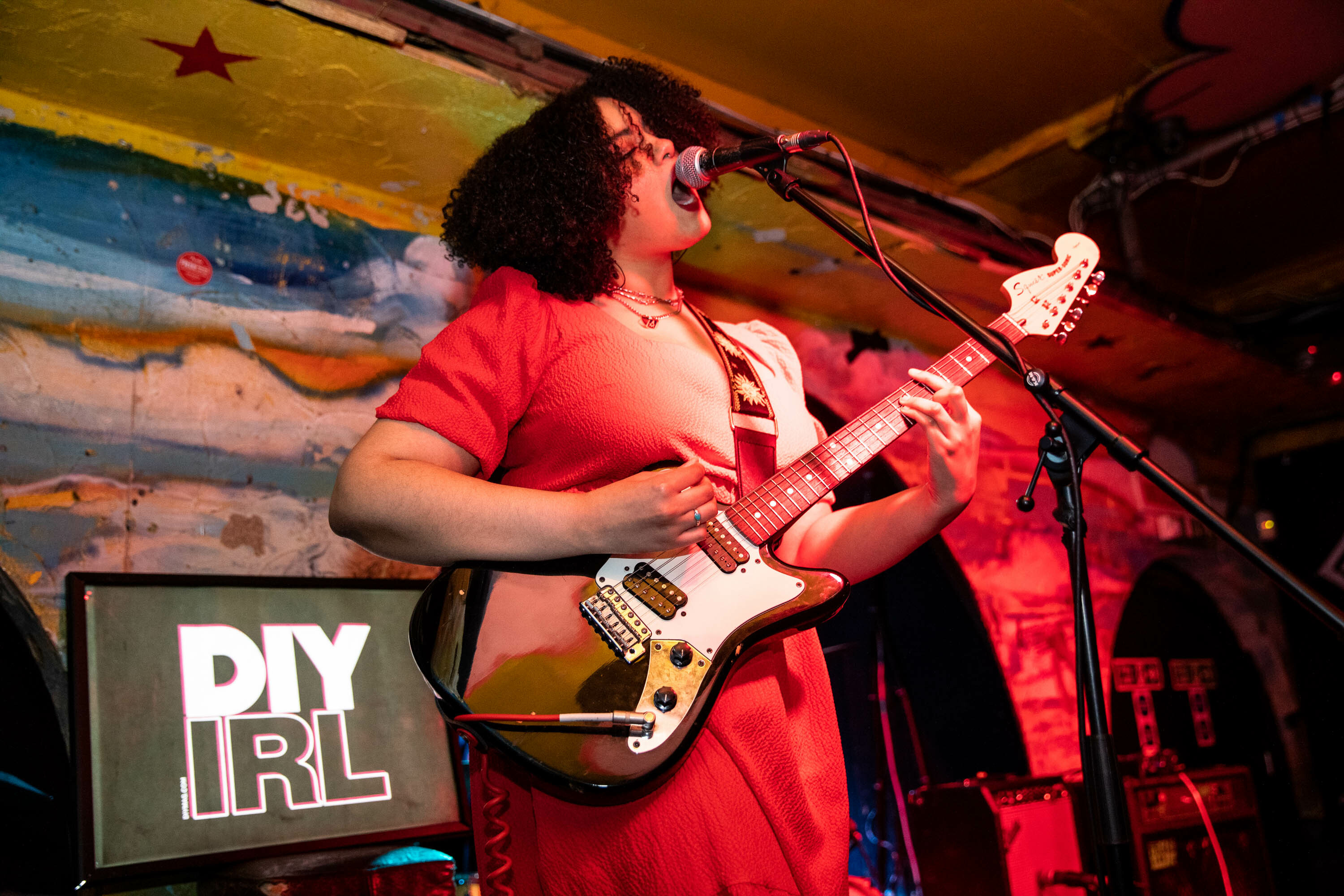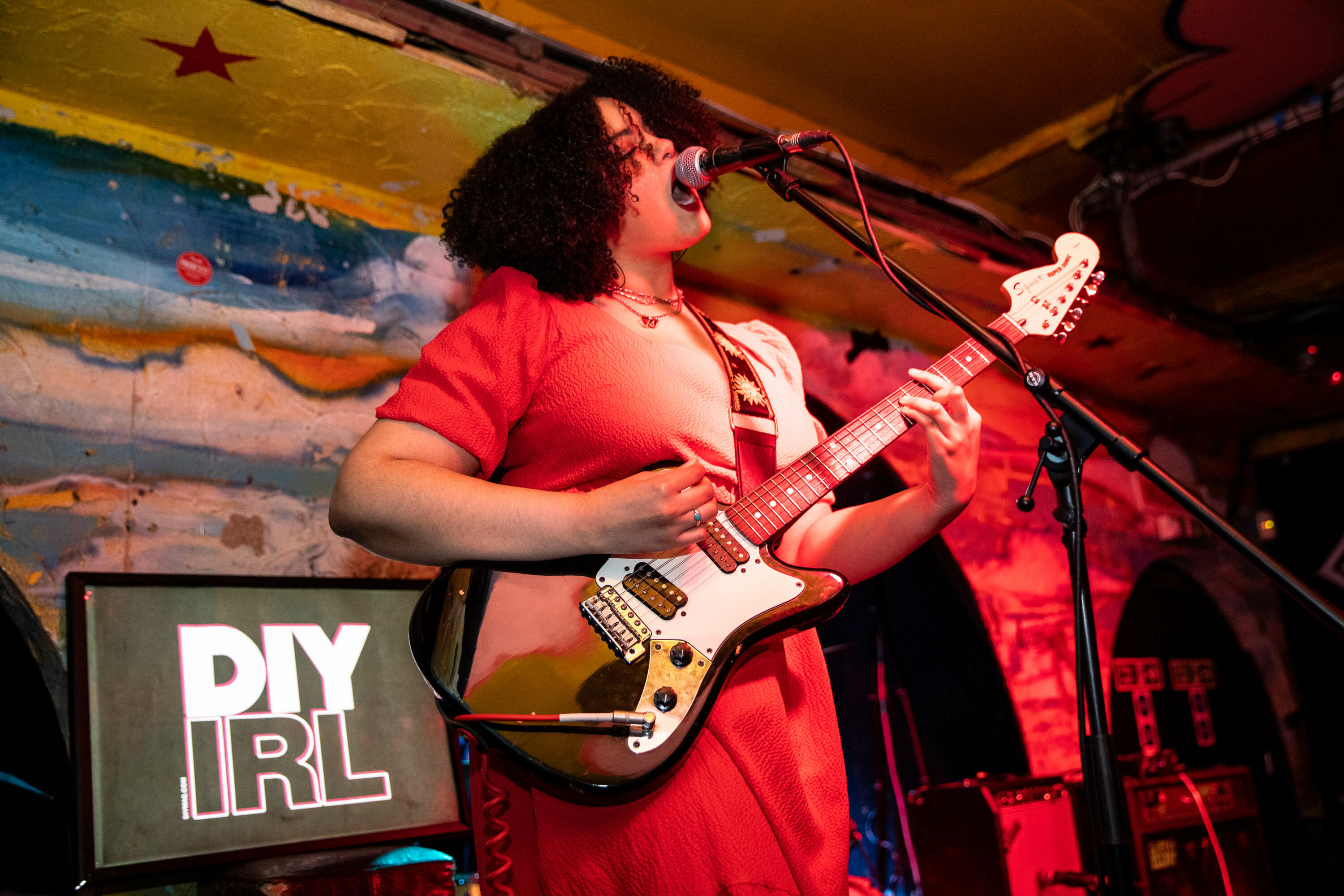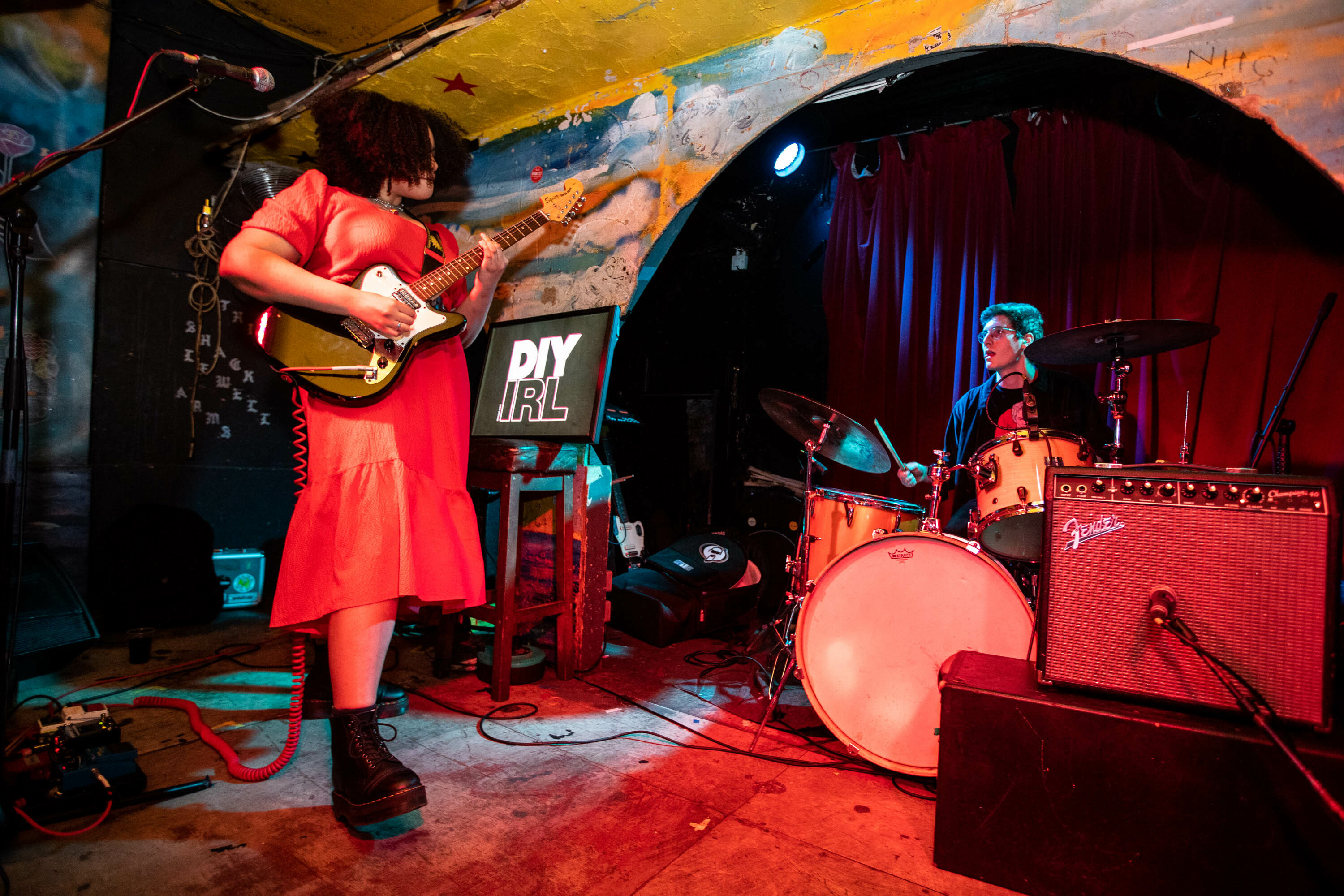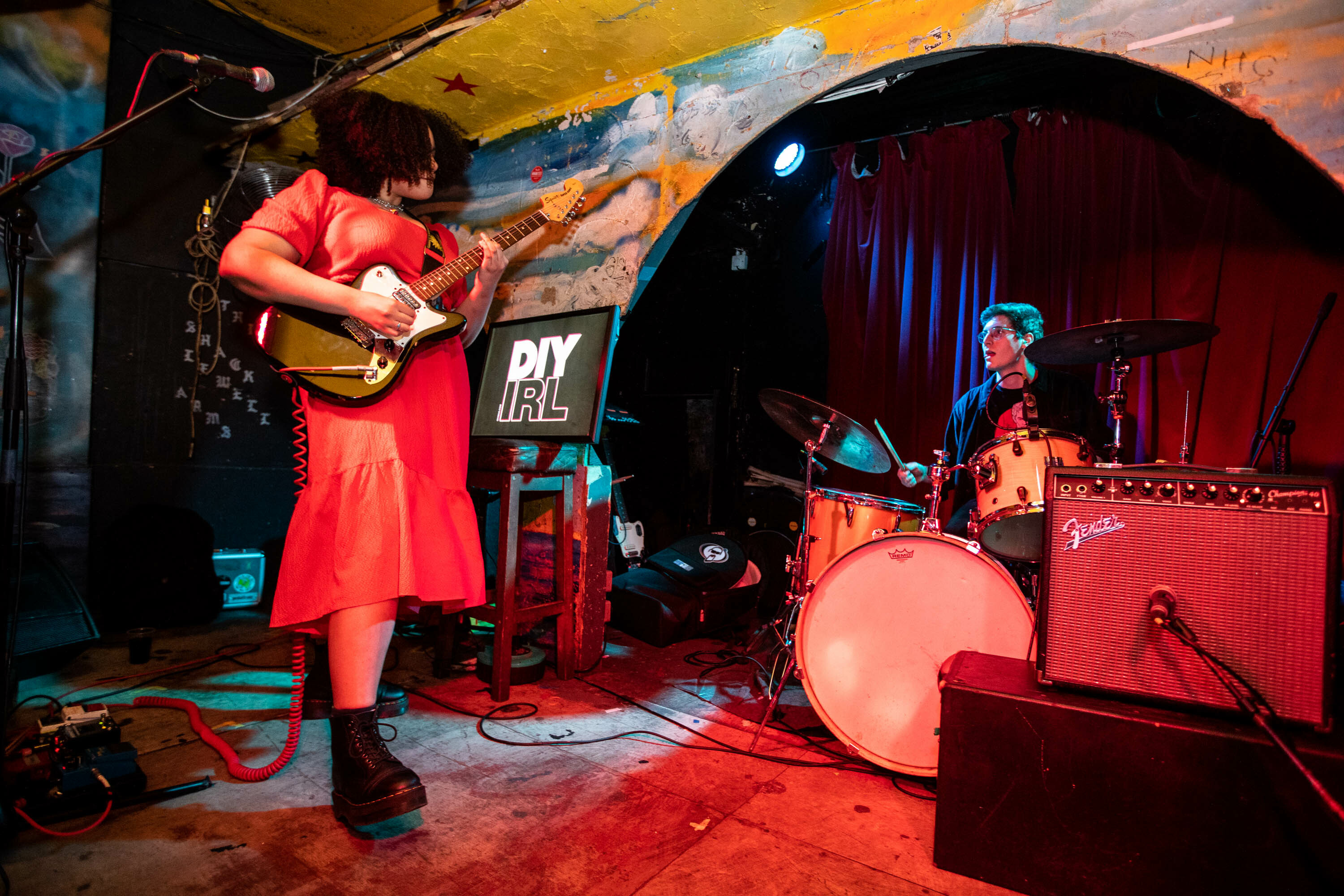 Talk Show meanwhile are, by comparison, old hands at this game; having recently headlined London's considerably larger Lafayette, tonight marks an intimate stop-off for the quartet, and frontman Harrison Swann wastes no time highlighting the fact before insisting on a party. And whilst a final run through of debut single 'Fast and Loud' makes for familiar kicks, it's the band's newest wares that really bring the vibes: from the electronic judder of this year's Eli Brown-featuring standalone single 'Trouble' to the gnarly, industrial throb of 'Underworld', Talk Show's new embrace of the synthetic is a delightfully pulsing, grotty addition to their backbone of danceable punk.
Harrison is, as ever, a magnetic ball of energy at the centre of proceedings - staring mad-eyed into the front row one minute, and wiggling around merrily the next. After some friendly heckling, he indulges the shouts and takes his top off halfway through, spending the second half of the set sweaty and pacing like a boxer about to enter the ring. But whilst there's a core of tightly-wound aggression to much of Talk Show's output - a sort of bulging neck vein in musical form - they're also clearly a right laugh too, and it's this mix of aggy and upbeat that continues to delight.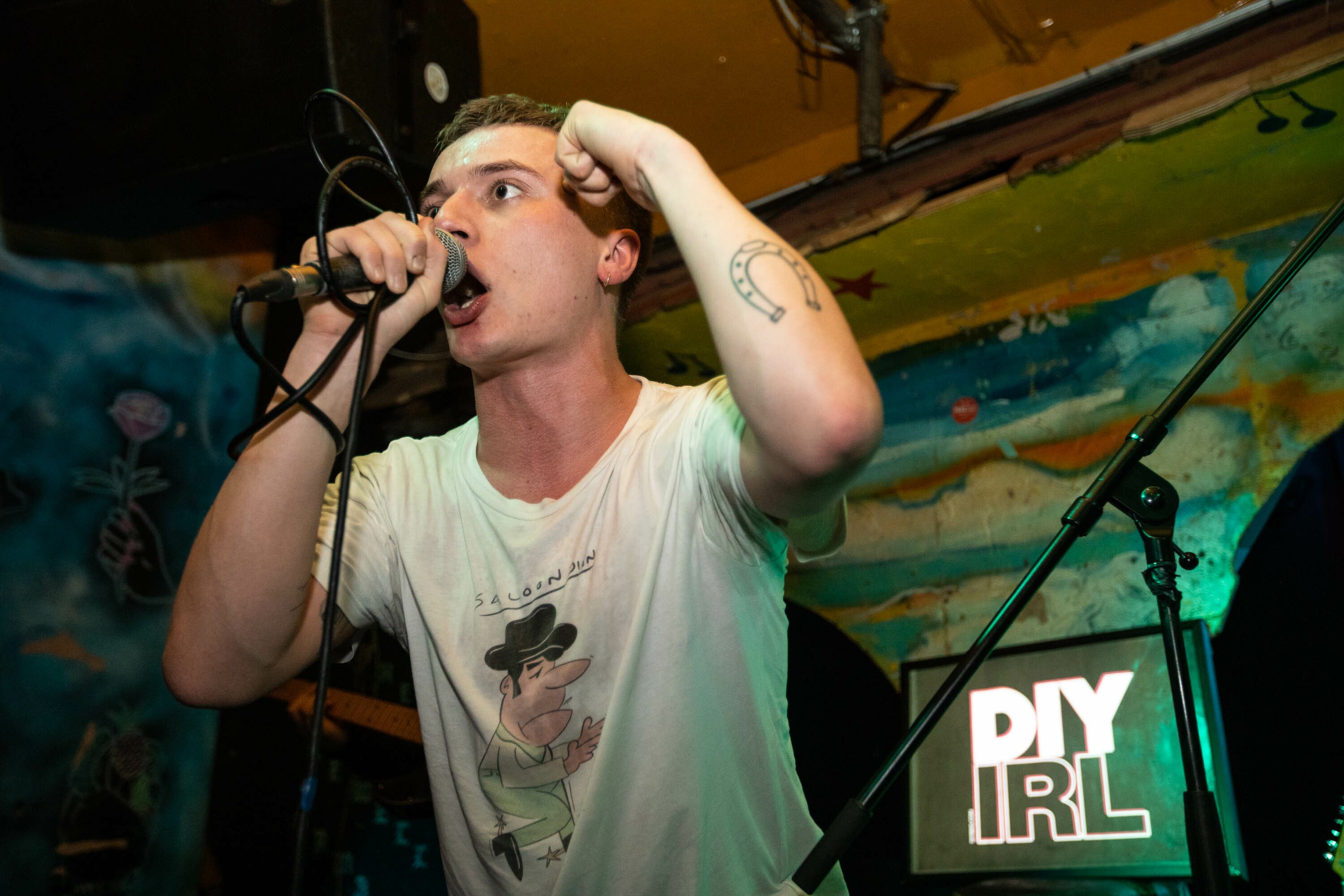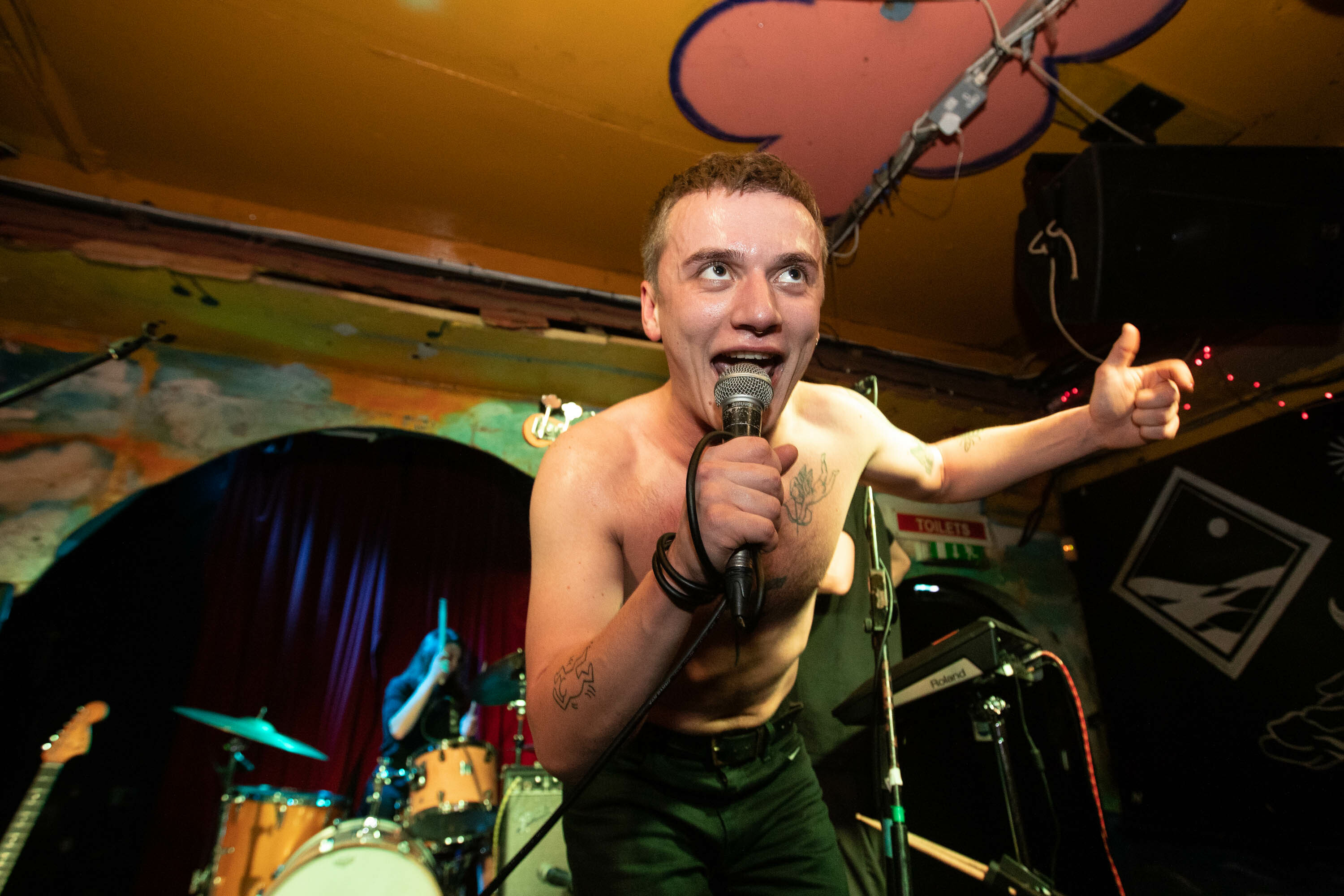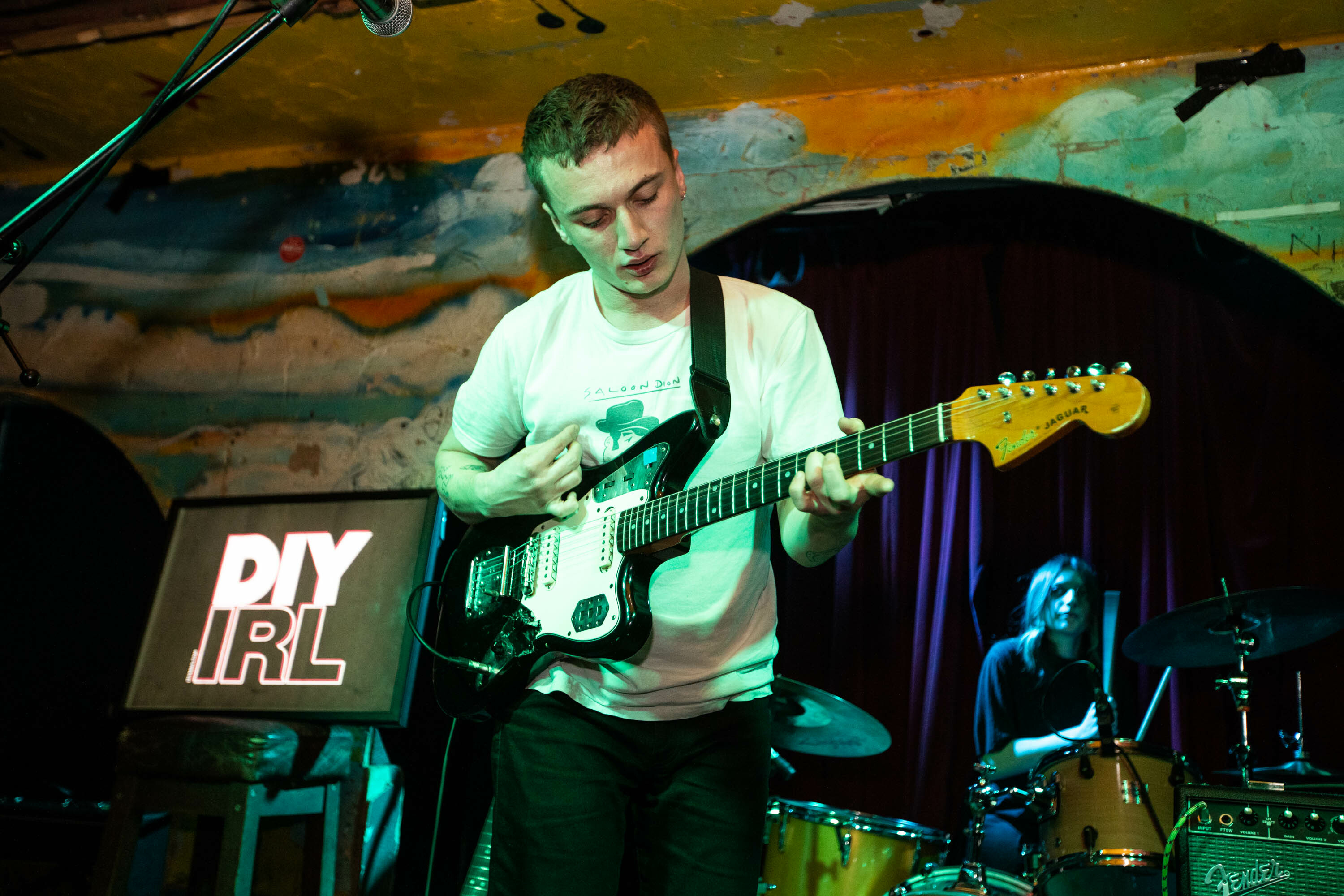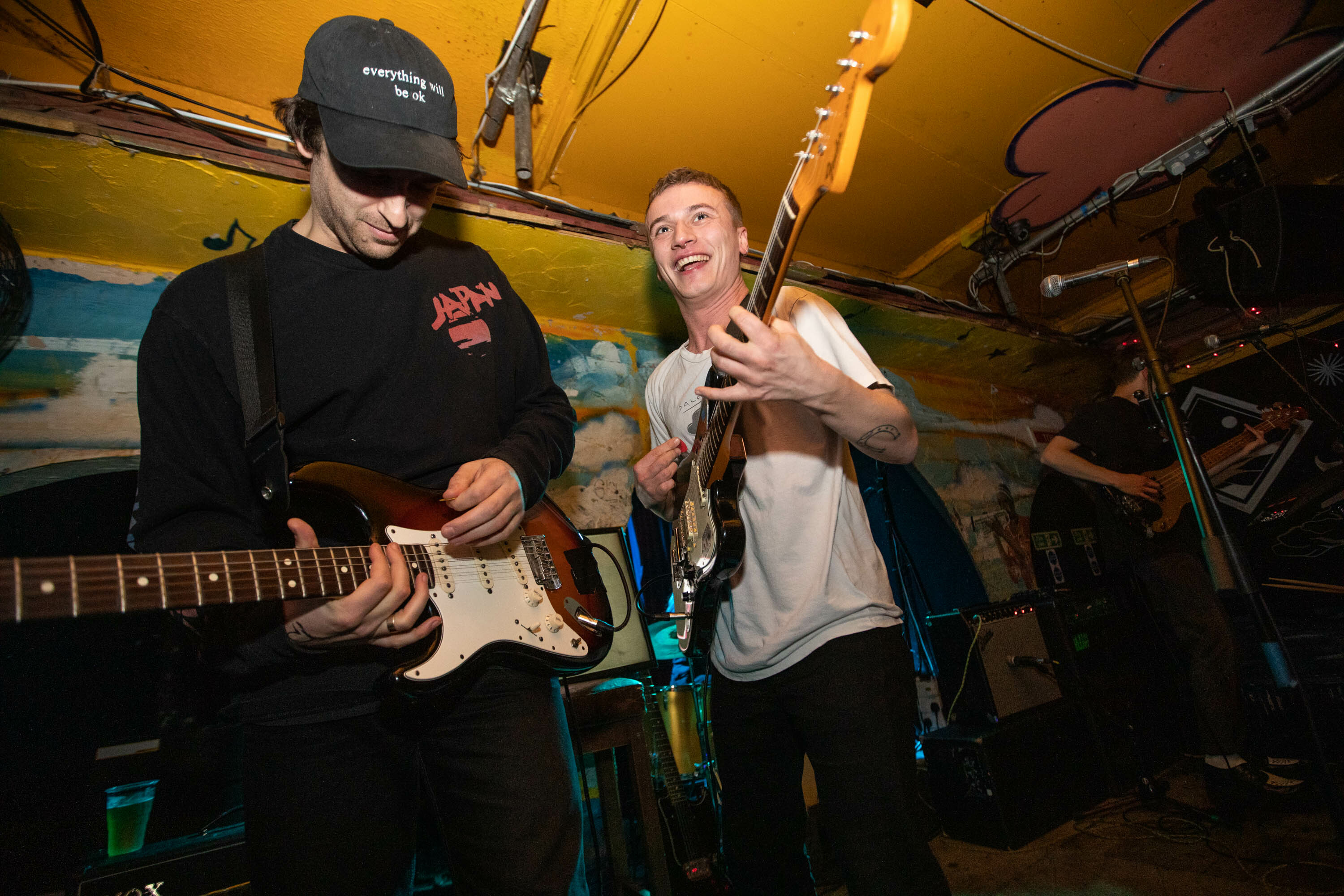 It's left to ZAND - fresh from releasing their latest track 'Religion' in partnership with Jägermeister Musik - to close out the night with a DJ set that's all bangers, no clangers. If you didn't know you needed My Chemical Romance and Robbie Williams in the same 10 minutes, then now you do.
Keep an eye out for more announcements in the new year, when DIY IRL will be returning to the Shacklewell Arms for more musical treats.