Watch
Penelope Isles share 'Have You Heard?' video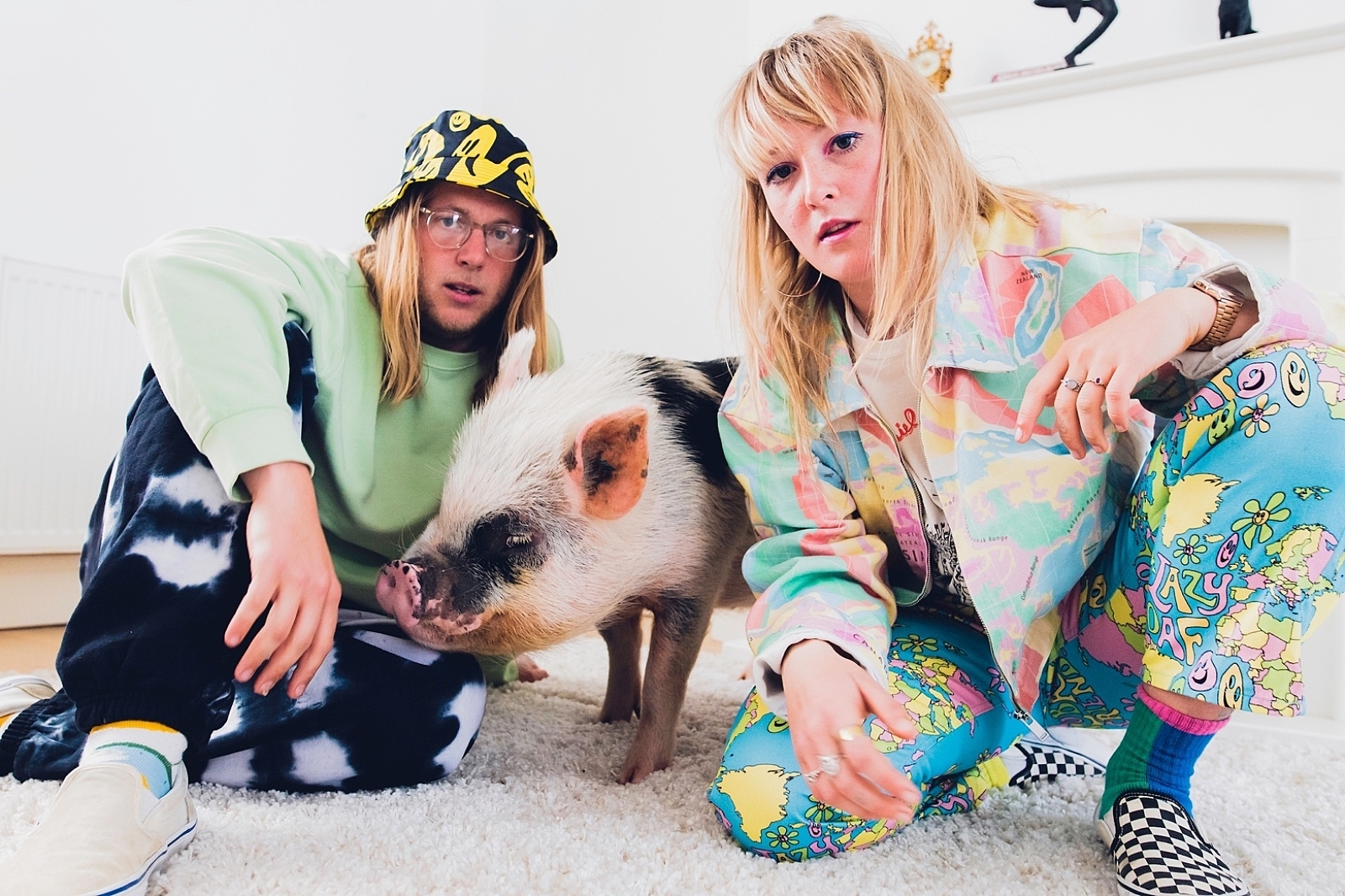 Photo: Parri Thomas
Lifted from last month's album 'Which Way To Happy'.
Following the release of November album 'Which Way To Happy', Penelope Isles are sharing the video for album gem 'Have You Heard?'.
Directed by Jamie Thraves, Jamie says, "I heard Penelope Isles on 6 Music and was blown away. They seemed to channel all my favourite bands in one. I've been into this idea of reaching out to new bands via Instagram to see if they'd be into my music video work and Jack and Lily were open from the get go. They gave me an absolute gem of a track in 'Have You Heard' and they were totally open to what I wanted to do visually. This video is a nod and reference to a number of videos and short films I've made in the past, themes I'm interested in, and they gave me total freedom to do what I wanted. They are total stars and very down to earth and lovely people. They were so much fun to work with and we had a blast."
Revisit our chat with Penelope Isles all about their new album now.
See Penelope Isles live at the following dates:
DECEMBER
10 – Brighton – Concorde 2
11 – London – Union Chapel
JANUARY
17 – Kingston – Banquet (In store)
18 – Bristol – Rough Trade (In-store)
20 – London – Rough Trade East (In-store)
21 – Brighton – Resident Music (In store)
22 – Guernsey – St. James
24 – Totnes – Drift Records (In-store)
25 – Guildford – The Boileroom
26 – Cardiff – Clwb Ifor Bach
27 – Southsea – Pie & Vinyl (signing)
27 – Portsmouth – The Loft
28 – Reading – Face Bar
29 – Nottingham – Bodega
30 – Leicester – The Musician
FEBRUARY
01 – Birkenhead – Future Yard
03 – Dublin – The Sound House
04 – Galway – Roisin Dubh
05 – Limerick – Kasbah Social Club
07 – St David's - RAFA
08 - Manchester - Low Four
09 – Leeds – Brudenell Social Club
10 – Bath – Moles
11 – Exeter – Cavern
16 – York – Fulford Arms
17 – Newcastle – Cluny 2
18 – Glasgow – Hug & Pint
20 – Blackpool – Central Library
22 – Birmingham – Hare & Hounds
23 – London – Oslo
24 – St. Albans – The Horn
25 – Ipswich – The Smokehouse
26 – Tunbridge Wells – Tunbridge Wells Forum