News
Pom Poko announce new EP 'This Is Our House'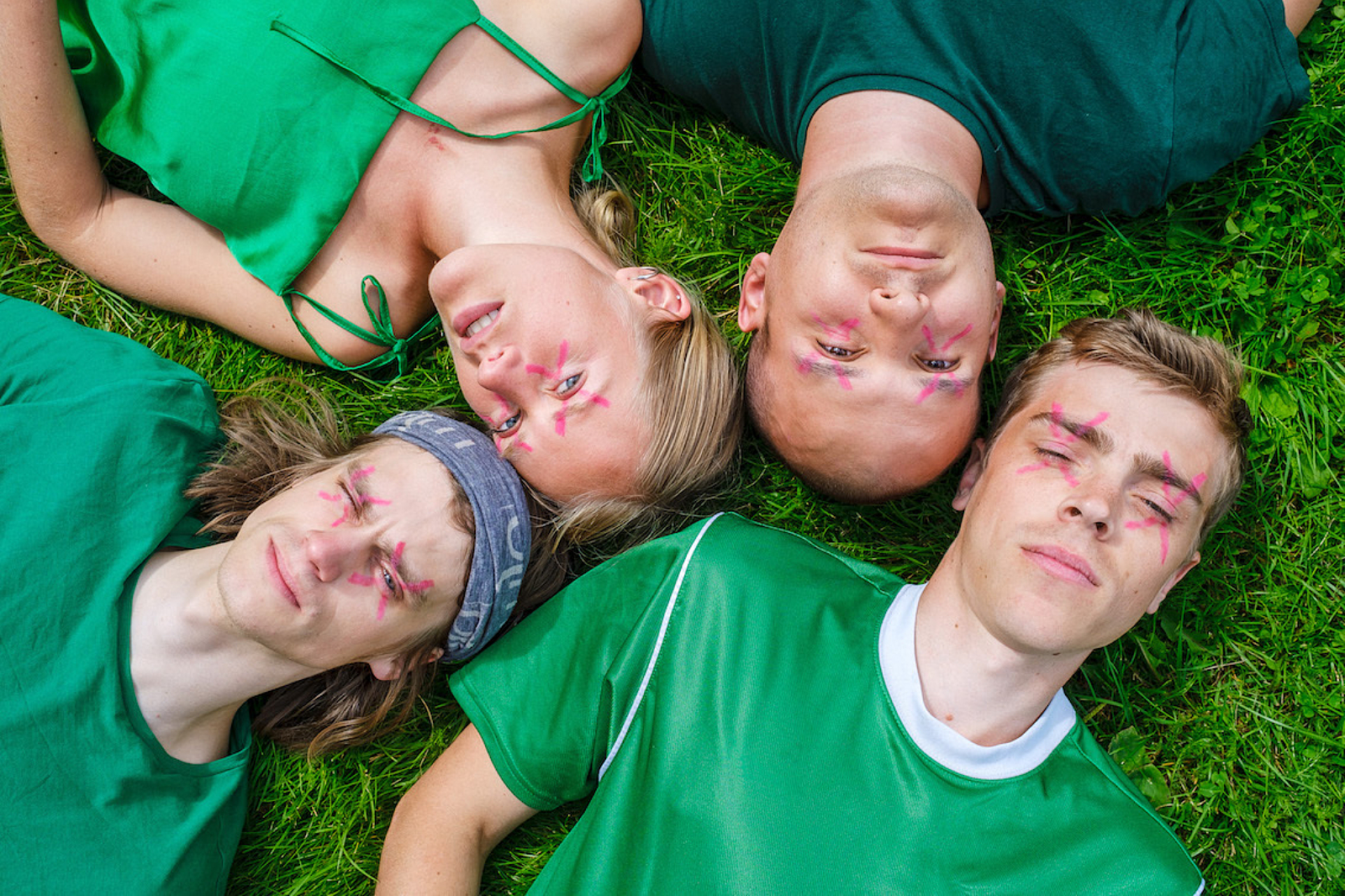 Photo: Jenny Berger Myhre
Listen to opening track 'Enduro Corner' now.
Set for release on 28th January via Bella Union, Norway's Pom Poko have announced their new EP 'This Is Our House'.
"This EP is both an afterthought and a peek into the future for us," the bad say. "We are combining new recordings of old songs, old recordings of old songs and new recordings of new songs on it, and it's kind of a demonstration of all the different identities we feel that Pom Poko can have; hammering fuzz-rock grooves, soft and yearning melodies and deconstructed noisy explorations."
Sharing opening track 'Enduro Corner' today, they add, "This is a song we recorded and finished in Italy, when we were there quite a while ago. We were working very hard, lots of hours every day, and watching movies almost every night. We watched a movie called Free Solo, about a guy climbing a huge mountain without any ropes, and Enduro Corner was the name of a part of the route he was climbing. This is quite a soft and mellow song for us, but we tried to shape it in an interesting way without it becoming too soft and without ruining the nice nerve we thought we had created."
Tune in below.
'This Is Our House' EP Tracklisting:
1. Enduro Corner
2. Time
3. Our House
4. Sonatina
See Pom Poko live at the following dates:
JANUARY
31 – Cardiff – Clwb Ifor Bach
FEBRUARY
01 – Guildford – Boileroom
03 – Norwich – Arts Centre
04 – Bedford – Esquires
05 – Margate – Elsewhere
06 – Portsmouth – Wedgewood Rooms
MARCH
05 – Washington DC, USA – Songbyrd
07 – Allston, USA – Brighton Music Hall
08 – Philadelphia, USA – The Foundery At The Fillmore
09 – Brooklyn, USA – Elsewhere
11 – Toronto, CA – Hard Luck Bar
12 – Detroit, CA – The Crofoot
14 – Chicago, USA – Cobra Lounge
15 – St. Louis, USA – Off Broadway
17 – Austin, USA – SXSW
20 – Dallas, USA – HOB Cambridge Room
23 – Phoenix, USA – Rebel Lounge
24 – Santa Ana, USA – Constellation Room
25 – Los Angeles, USA – Moroccan Lounge
26 – San Francisco, USA – Brick + Mortar
28 – Vancouver, CA – Biltmore Cabaret
29 – Portland, USA – Mississippi Studios
30 – Seattle, USA – Croc 2nd
APRIL
16 – Liverpool – Futurama
17 – Liverpool – Futurama
19 – York – The Crescent
20 – Stoke-On-Trent – The Sugarmill
21 – Huddersfield – The Parish
23 – Cambridge – Sound & Vision