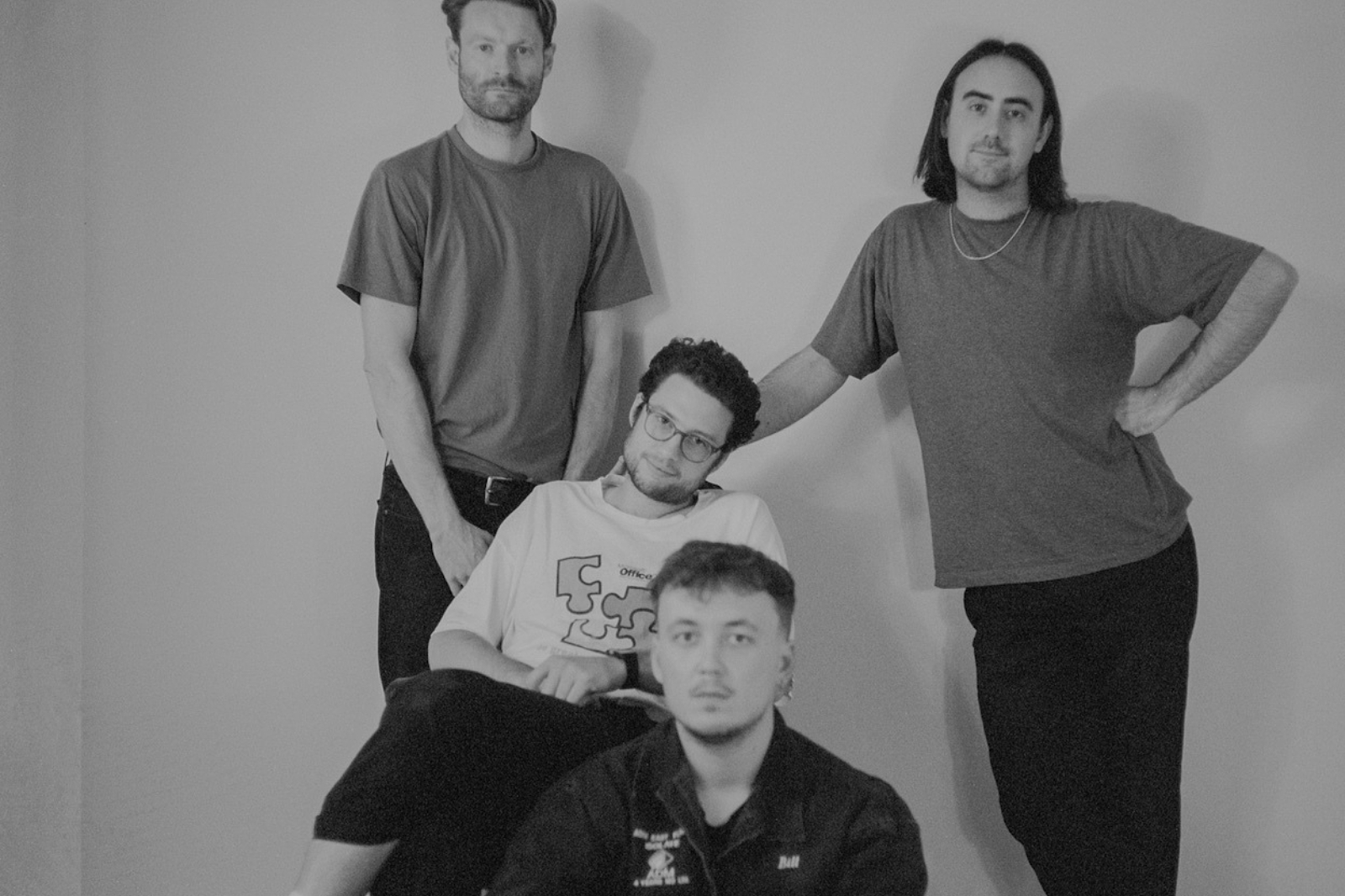 Photo: Chiara Gambuto
Get To Know… Public Body
Ahead of the release of new EP 'Flavour of Labour', meet the Brighton post-punks.
Hello and welcome to DIY's introducing feature, Get To Know… getting you a little bit closer to the buzziest new acts that have been catching our eye as of late, and working out what makes them tick.
Recently we've met iann dior, Canadian newcomer Abby Sage, Berlin-based Kurtis Wells, and spill tab, and now we're introducing you to Brighton post-punks Public Body.
With their brand new EP 'Flavour of Labour' landing on 4th March, the band's Seb Gilmore says, "Our new EP 'Flavour Of Labour' has a couple of different themes but it's mainly about work. At the time I had lived in Brighton for almost 10 years and for a lot of that time I'd worked pretty terrible call centre jobs. When you leave education and your first taste of full time work is working for bad companies who are either taking advantage of their employees or their customers. How can you feel good about giving 40 hours a week of your life to something like that. So heck! I'll write a song about it or like 10."
Offering up new single 'Reset My Password' today, he adds, "At the height of Covid, everyone was clapping for NHS staff and key workers… and that got me thinking what my place is in all this mess. I then logged onto my work computer and was advised by a popup that it was time to reset my password. So I wrote a song about how pointless and useless my job is to the world when everything felt like it was breaking and seemed apocalyptic."
We sent Seb over some qs to get to know them a lil' better!
Describe your music to us in the form of a Tinder bio.
'Out of Office, I will reply to you upon my return.'
What's your earliest musical memory?
I have a few but I'm not sure which one is the earliest. I remember singing 'I Wanna Be The Only One' by Eternal in my living room when I was younger and thinkin' that song ripped ass. Also receiving the 'Wild Wild West' single by Will Smith for a birthday, also thinking that ripped (Side B 'Miami' is a banger also).
Who were some artists that inspired you when you were just starting out (and why)?
I guess when starting out the band it was Uranium Club. They are one of the biggest influences and still are. The lyrics are crazy funny and I love how fast it is and how clean the guitars are. Devo probs number 2 because I love how kooky they are and also the humour gets me.
You're from Brighton! What do you think of the music scene there at the moment?
I actually moved to London in April last year and before that it was lockdown so I'm probably a bit out of touch but Brighton is always full of good bands. My faves are Egyptian Blue and Regal Cheer.
Are there any other artists breaking through at the same time that you take inspiration from?
Yeh I do! I love Home Counties and their synths, they're great live as well.
Who would be your dream collaborator?
Would hate to collab with people to be honest, I'd sweat loads and get really gassy I reckon, much rather stink it up alone in my room. But if I had to choose… nah actually sorry I don't know, never thought about it.
Musically or otherwise, what are you most looking forward to this year?
Releasing our EP 'Flavour of Labour'. Playing lots of rock shows and recording the album but not learning it. Really can't be fucked to rehearse that at all. I need to convince everyone to go with the demos, and then mime it at shows. Also looking forward to getting my driving licence, really up for reversing down A roads and getting in a police chase.
If people could take away one thing from your music, what would it be?
Omg those high hats are really fast!


Get your copy of the latest issue