News
Yumi Zouma announce fourth album 'Present Tense'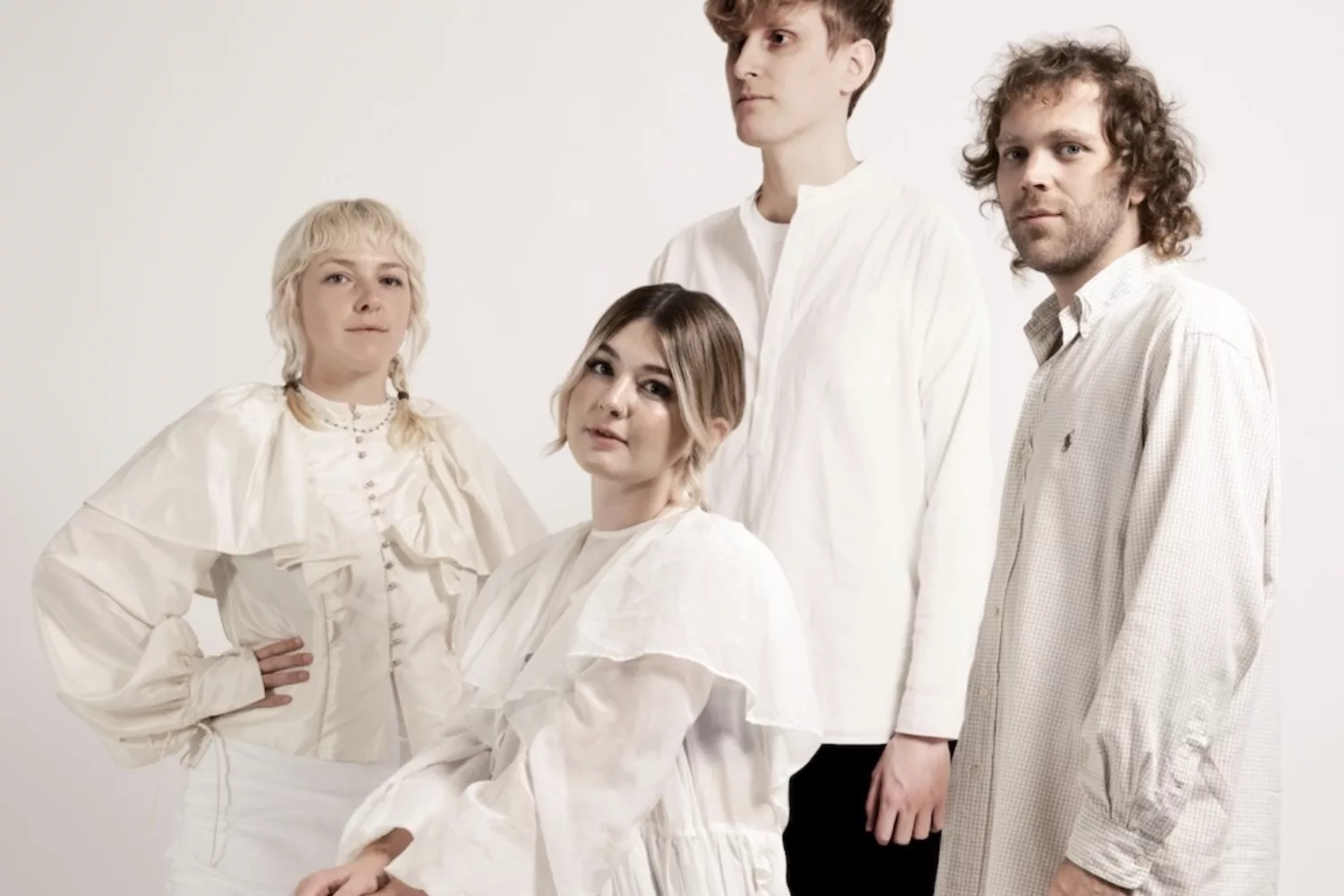 Photo: Aaron Lee & Alex Evans
Listen to new song 'In The Eyes of Our Love' now.
Set for release on 18th March via Polyvinyl, alt-pop band Yumi Zouma have announced their fourth album 'Present Tense'.
"This is our fourth album, so we wanted to pivot slightly, create more extreme versions of songs," the band's Charlie Ryder says. "Working with other artists helped with that and took us far outside of our normal comfort zone."
"The lyrics on these songs feel like premonitions, in some regards," says lead singer/keyboardist Christie Simpson. "So much has changed for us, both personally and as a band, that things I wrote because the words sounded good together now speak to me in ways I didn't anticipate."
Sharing new single 'In The Eyes of Our Love' today, Charlie adds, "Recorded at 204bpm, 'In The Eyes Of Our Love' is a rip-roaring belter of a track and the fastest song we've ever written. What started out as an homage to Fast & The Furious: Tokyo Drift ended up as a love song set against a backdrop of torture and insurrection stoked by the Nixon administration, so if you like songs with two bridges and strong socialist leanings, then 'In The Eyes Of Our Love' could be the track for you!"
Check it out below.
'Present Tense' Tracklisting:
1. Give It Hell
2. Mona Lisa
3. If I Had The Heart For Chasing
4. Where The Light Used To Lay
5. Razorblade
6. In The Eyes Of Our Love
7. Of Me And You
8. Honestly, It's Fine
9. Haunt
10. Astral Projection
£7.00
Buy Now