Listen
Bastille release new single 'Shut Off The Lights'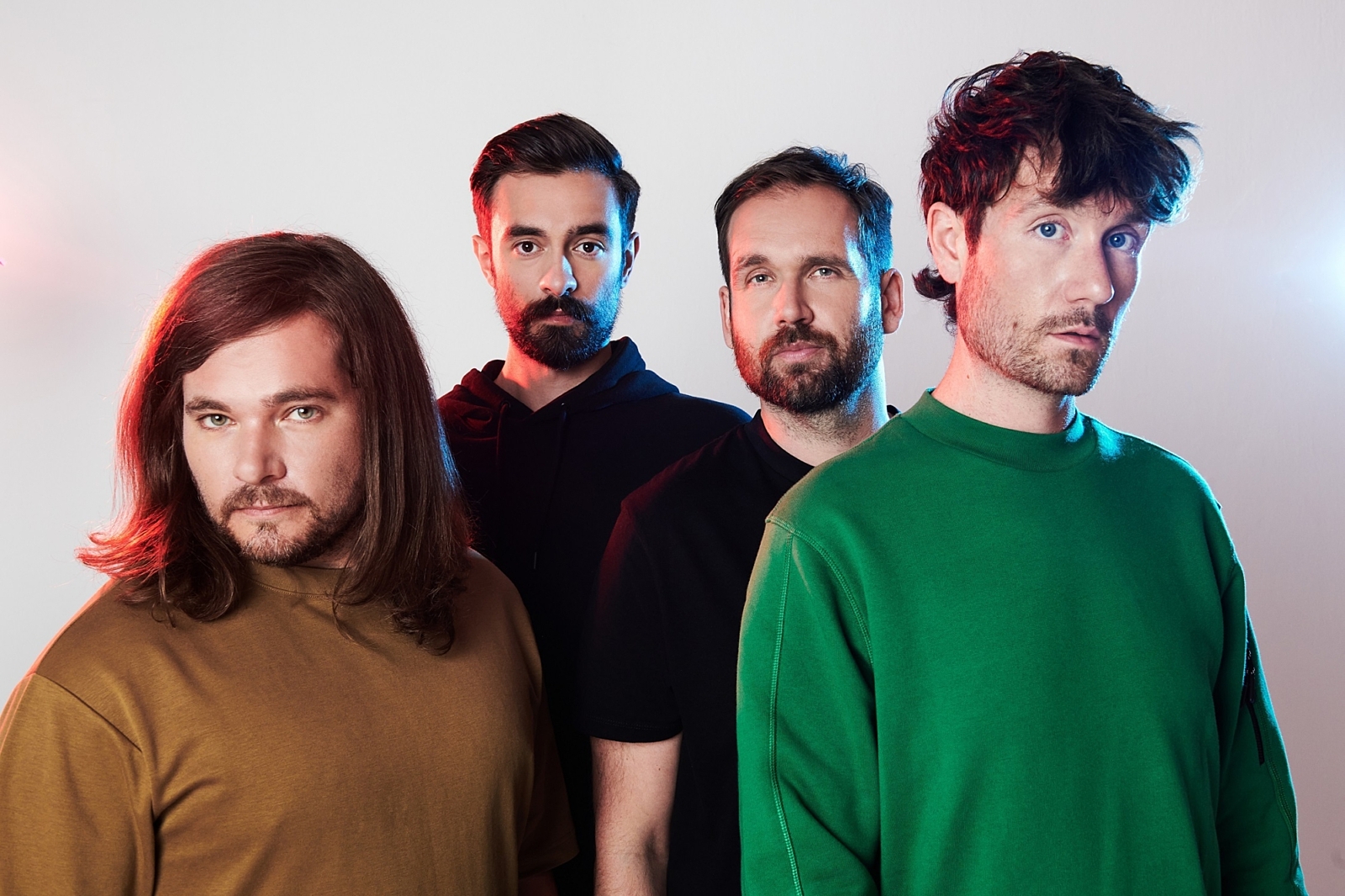 Their new album is out next month!
Ahead of the release of their new album 'Give Me The Future' on 4th February, Bastille have shared new single 'Shut Off The Lights'.
"Shut off the lights is about being pulled out of your future-fearing anxieties by the person you're lying next to. It's about intimacy and physical connection, rejecting our worries about life and the future for a minute, and unplugging from it all to really be present," Dan explains. "It's a fun, real, human moment in the middle of this big album. But also, it's a song that nods back to Paul Simon's Graceland and a load of music we love. It made us want to dance around the studio and is ridiculously fun to play live"
Check it out below.
'Give Me The Future' Tracklisting:
1. Distorted Light Beam
2. Thelma + Louise
3. No Bad Days
4. Brave New World (Interlude)
5. Back To The Future
6. Plug In…
7. Promises (by Riz Ahmed)
8. Shut Off The Lights
9. Stay Awake?
10. Give Me The Future
11. Club 57
12. Total Dissociation (Interlude)
13. Future Holds (feat. BIM)
See Bastille live at the following dates:
MARCH
31 March – Bournemouth International Centre, UK NEW DATE ADDED
APRIL
01 – Hull Bonus Arena, UK NEW DATE ADDED
07 – London, The O2, UK
08 – Manchester, AO Arena, UK
10 – Glasgow, O2 Academy, UK SOLD OUT
11 – Glasgow, O2 Academy, UK
13 – Cardiff, Motorpoint Arena, UK
14 – Birmingham, O2 Academy, UK SOLD OUT
15 – Birmingham, O2 Academy, UK SOLD OUT
17 – Plymouth Pavilions, UK
18 – Brighton Centre, UK