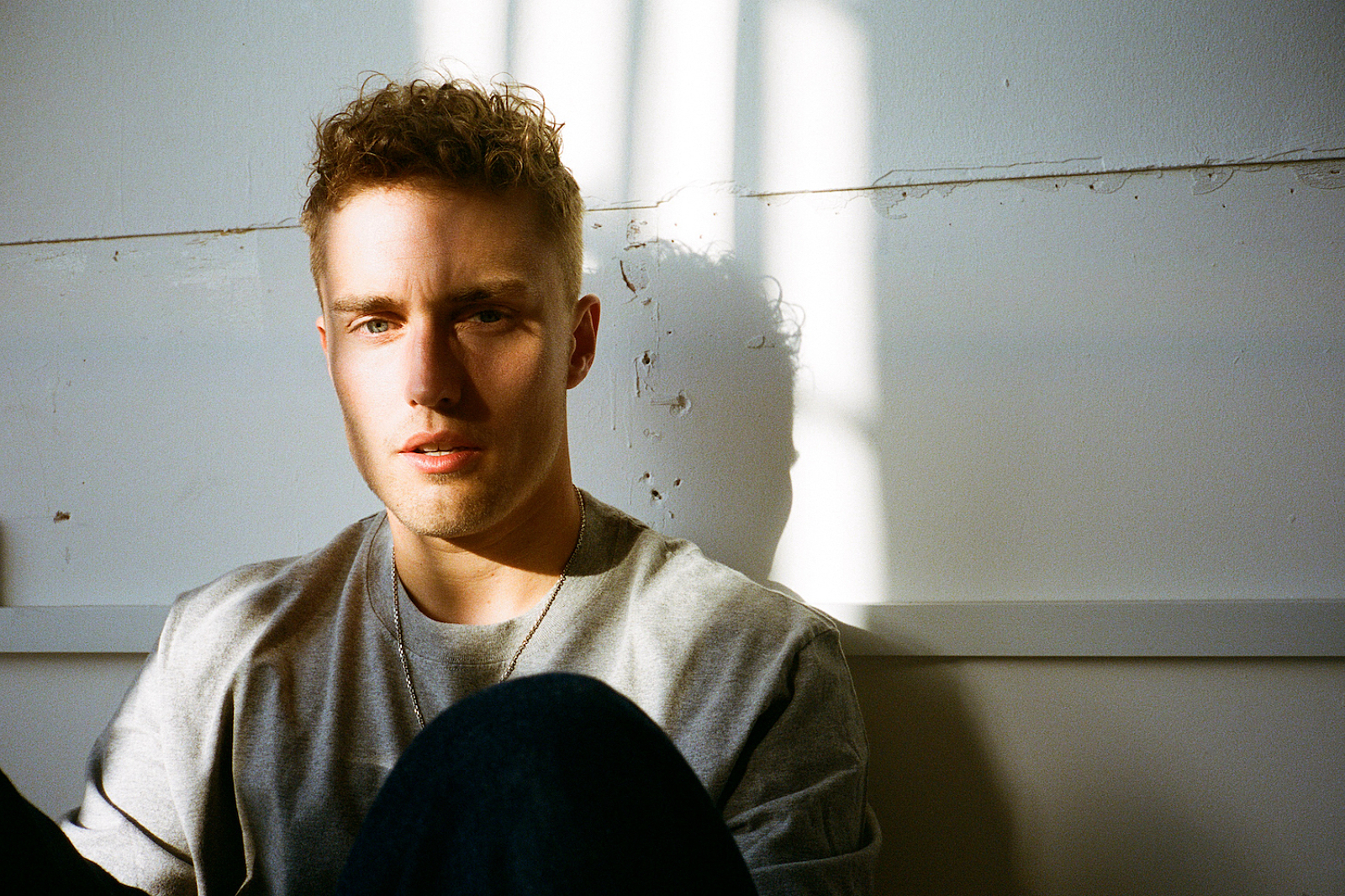 Sam Fender: Hometown Glory
The North Shields singer's album 'Seventeen Going Under' made him a star and kickstarted overdue conversations around suicide and abuse. In 2022, he's taking the message all the way to Finsbury Park.
"It's a very special moment for a songwriter," Sam Fender told his followers on TikTok in a video posted to his account back in November. "I'm honoured that 'Seventeen [Going Under]' has resonated with people in that way."
The video in question came in response to a groundswell of posts from thousands of children, teenagers and young adults, co-opting a line from the title track of the North Shields singer-songwriter's second album to spark long overdue conversations around abuse, depression and hardship. "I was far too scared to hit him, but I'd hit him in a heartbeat now," Fender sings on the track, reflecting on the teenage years where he didn't have the capabilities to fight back against those who wronged him and his loved ones, or the capacity to truly understand himself.
Online, the lyric has been used by people telling stories of being unable to exit abusive or toxic relationships, and of family troubles and teenage traumas that have stayed with them. In many of the videos, the subjects filmed themselves crying ("I was far too scared to hit him"), and then again, more composed, from the other side of the trauma ("But I would hit him in a heartbeat now"). In a lot of ways, it's a reflection of Sam's own journey from pain to acceptance. In the comments of his video, he points fans towards helplines, resources and information surrounding domestic abuse.
Speaking two months after the release of 'Seventeen Going Under', he says the response has been "bizarre and incredibly heartwarming," and has made him feel very vulnerable. His songs have undeniably elicited a fierce reaction, and are creating tangible change; if Sam is feeling exposed, it's because there's nothing within the brutal honesty of this game-changing album to hide behind.
"I was writing about my mother, who's worked for forty years of her life, who fell on hard times and got fibromyalgia, and had mental health struggles," he says. "She was forced by the DWP [Department of Work and Pensions] to prove that she was fit enough to work even though she wasn't, which subsequently made her more ill. That was my struggle as a teenager because I was understandably not old enough to be able to do anything about it, which is where a lot of my frustration and anger comes from and why I'm such a fierce hater of the Tory party.
"A lot of kids on TikTok that are sharing the song, some of their stories are about domestic violence or overcoming other traumas, and I think a lot of these traumas have been born out of the struggles and hardships that have come from the last 10 years of austerity and the pandemic," he continues. "What I'm talking about in my songs are very, very normal issues for normal people in this country. More often than not, a lot of kids will hear the lyrics and be like, 'Oh, that kinda reminds me of what's going on in my house right now'."
Reflecting on the line that has become the lynchpin of the song's success online and otherwise, Fender says: "The vast majority of people who've had bullying throughout their life have got that feeling. That never leaves you – a feeling that you weren't tough enough or you weren't man enough. They're toxic ideas, but that's what we're led to believe, isn't it? I'm not singing or writing anything particularly complicated or intelligent, it's just honest, and spoken like someone who isn't a fucking scholar, do you know what I mean?" he says before an extended pause. "I'm from North Shields."
"
What I'm talking about in my songs are very, very normal issues for normal people in this country.
Since emerging with debut album 'Hypersonic Missiles' in 2019, Sam Fender has always been a songwriter who sings unapologetically from the heart. On early single 'Dead Boys', he reflected on the spate of male suicides in his local area that "nobody ever could explain" and gained the nickname of the Geordie Springsteen for his saxophone-boosted instrumentals and lyrics that dreamt of breaking out of small town misery.
As with many debut albums, 'Hypersonic Missiles' featured songs from across the first period of Fender's life as a musician, some from many years ago. As such, the album felt like an unfinished portrait of him as an adult songwriter, with glimpses of greatness but a lack of cohesion. "I knew the [reaction to the] first one was going to be mixed anyway," he reflects now, "because all the songs on there were written when I was 19, and I wasn't even into them. There are some tracks on the back end of 'Hypersonic Missiles' which I really, really could have done without. I was naive and young, and I was convinced otherwise that would be a good idea for the moment. So that's just the way it was."
However, coming into 'Seventeen Going Under' - a more interconnected, dynamic collection, written over the last two years - he says he was more forthright with his choices, and able to "put [his] foot down" after the success of his debut. The writing of this second record also coincided with Fender going to therapy for the first time, and the self-acceptance and understanding gleaned from the process helped him look backwards to his childhood and find out how he got here, why he is the way he is, and what he can do to banish the old ghosts and keep moving forwards positively.
"'Seventeen Going Under' the track was the first one that I wrote, and became like a key that opened Pandora's box," he says. "I finally was in a place where I could understand and articulate things that happened in my upbringing that affected, eroded and shaped my self esteem as a young adult."
These self-esteem battles, we suggest, must have been harder for Sam to fight than most; alongside the regular trials of growing up and understanding yourself, the singer was rapidly hurtling ever-further into the public eye. "I'm still fighting them now," he shrugs in response.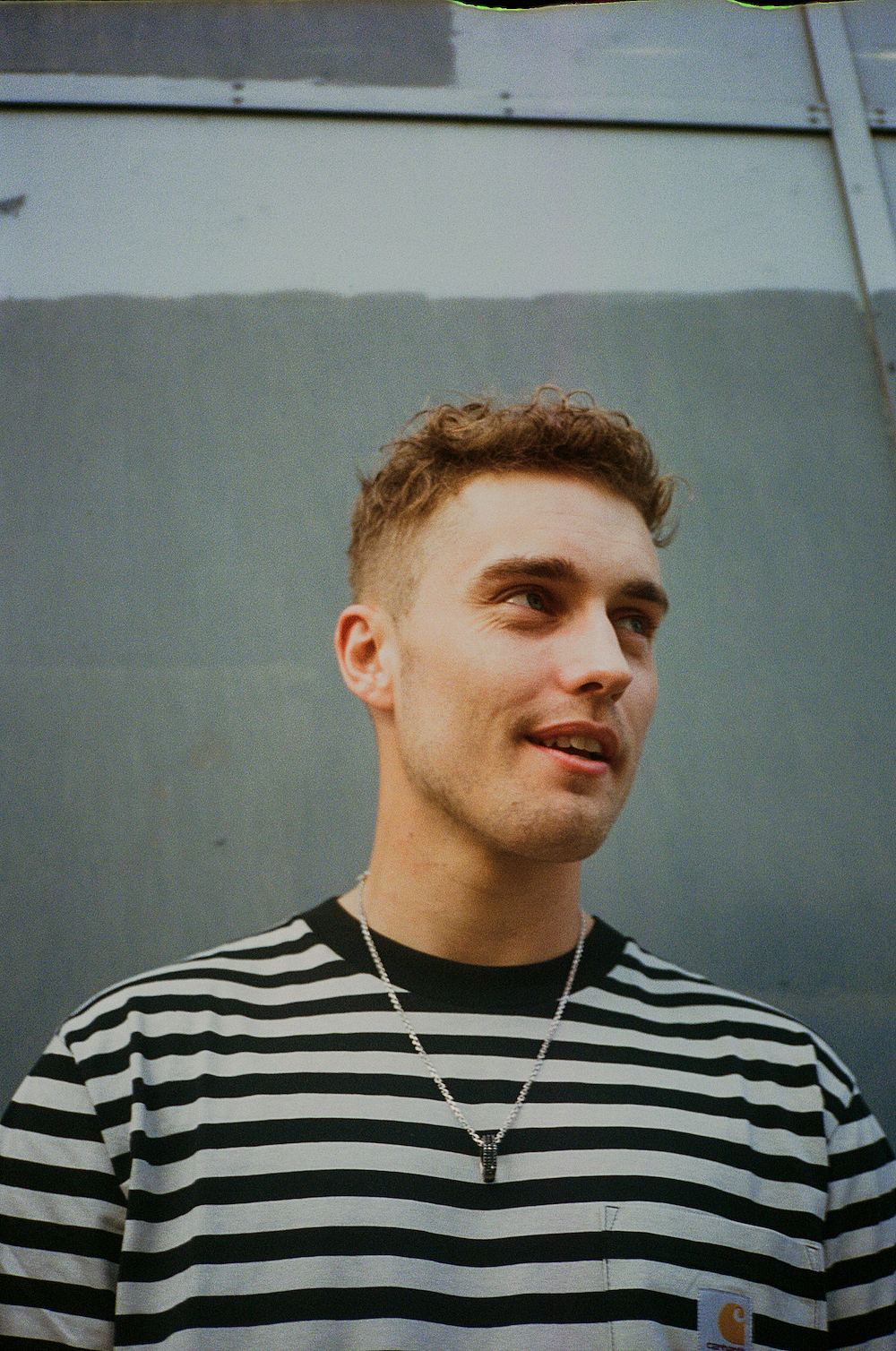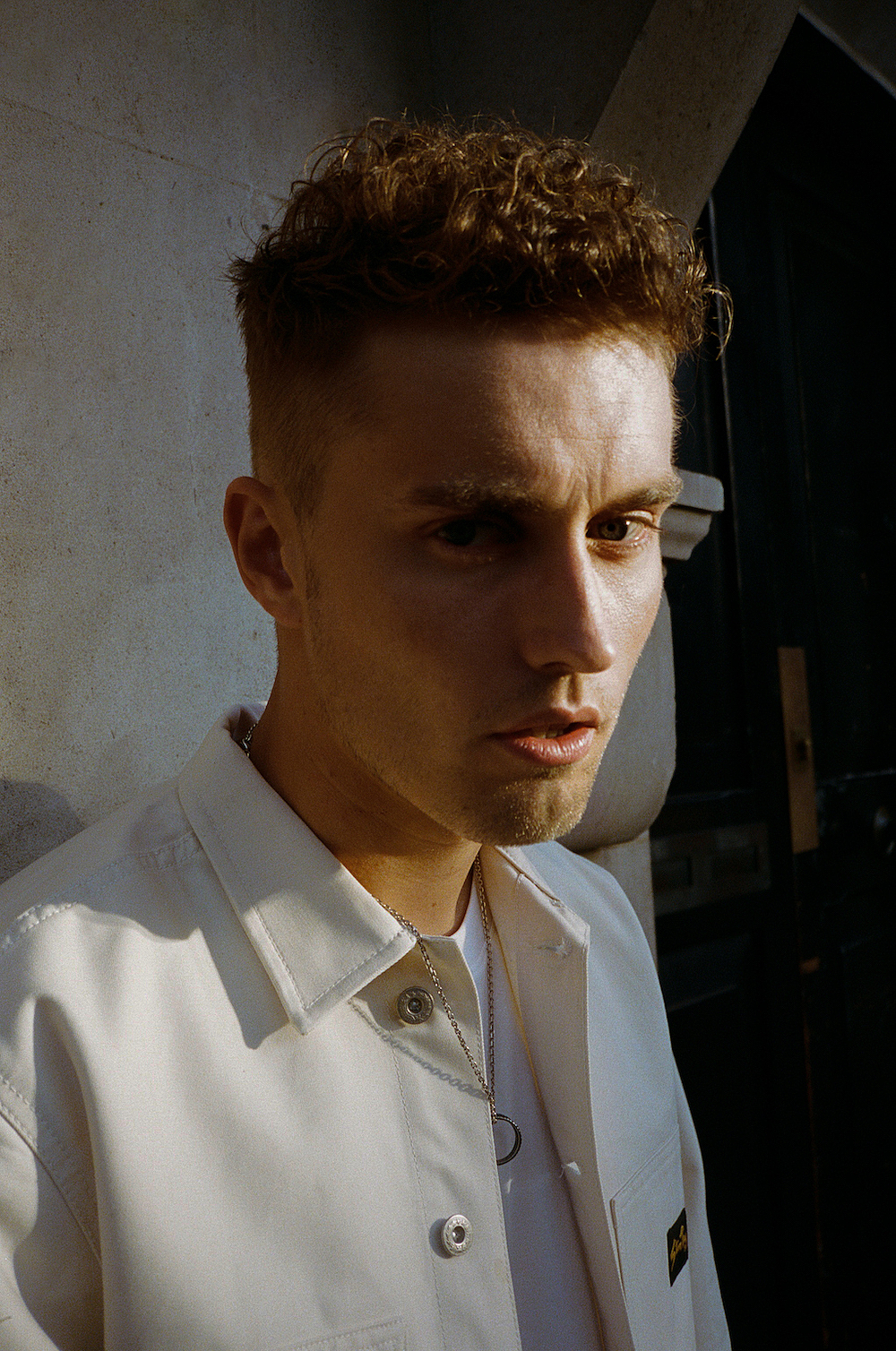 "
There's so much that I've still got to talk about that I think will be cathartic and useful for people.
Since the album's release in early October, things have gone, in Fender's own words, "stratospheric". By the time he played a long-rescheduled Brixton Academy gig originally set for 2019 at the end of September, he had two sold-out Alexandra Palace shows ahead of him in November. By the time that pair of dates were played in a blaze of passion and fury, two Wembley Arenas beckoned, taking place this Spring. We're still months away from the Wembley gigs (also both sold out) and Sam has already booked a gargantuan outdoor show at Finsbury Park, supported by Fontaines DC, Beabadoobee and more for next summer. Stratospheric is a fair descriptor, we'd say.
"What's happened in the last two months alone has been completely mind boggling," he says, trying to process it all in real time. "We've had three weeks in a row of being in the Top Ten; I've been told that Louis Theroux wants to chat. It's fucking nuts, man. Elton John rings us every week, just to chat. He's become a really good friend, but sometimes you've got to take a minute to take it all in. Five years ago I was on sickness benefits and living in a flat with my mother, and now I'm here, in a flat which I now own, getting calls off Elton John. Fuckin' bonkers! It's so hard to try and adjust your head to accept it, and believe that you deserve it.
"I don't think I deserve it, and I just sit there thinking, 'I shouldn't be here. Is this a fluke?' It's because of where I'm from and how I was raised. I'm always waiting for it all to go wrong. Where's the catch? Something's gotta fucking go wrong."
While he waits for it all to go wrong, however, Sam says he's been determined to use the platform he does or doesn't deserve to create tangible change beyond the TikTok trend sparked by his biting, honest lyricism. Earlier this year, he teamed up with a local homeless charity in the North East after discovering that calls to a hotline for people under threat of homelessness were charged at 40p a minute. "If you think you're about to be homeless, you need to phone this helpline, and it'll cost you 40 pence per minute, which is a disgrace," he says. In response, Sam started "shouting my mouth off on Twitter at all of the local councils", and through direct action was able to get every single hotline of the kind in the whole of the North East changed to be free of charge.
Far from a back-patting exercise, there are vital issues and government failures on his doorstep that still need fighting. "Suicide's a big problem in my friendship group, you know," he says. "Another friend committed suicide just before the pandemic and that was long after I wrote ['Dead Boys'], so it's still very much an issue. I've got friends who suffered nervous breakdowns in their twenties. Our government doesn't really do a lot for it, and there's not really a lot of help. There's nothing worse than having to ring the crisis team for a friend and them not get back to you for eight hours; if someone's in a crisis, eight hours is a lot of time. We do talk about it, but I don't feel like we've fixed anything yet."

"
Because of where I'm from and how I was raised, I'm always waiting for it all to go wrong. Where's the catch?
As for himself, Sam is planning on splitting his time in 2022 between Newcastle and London when off tour, before heading to New York to write Album Three. "I think the next album I'm gonna do will probably be about the same thing [as 'Seventeen…'] to be honest," he teases. "There's so much that I've still got to talk about that I think will be cathartic and useful for people."
Speaking to us just before Christmas from his home in Newcastle, Sam says that returning after a year on tour means the festive period is "normally the worst time of the year for me".
"I'd come back home and there are a lot of memories, and it'll trigger a lot of things for me," he says. "In New York nobody really knows who I am. It will be quite nice to be able to just walk around and not have people doing the double take. It can be quite anxiety inducing, and especially at home it can actually get quite intrusive.
"Everyone that becomes famous in Newcastle is heralded with such love and pride and joy that you belong so much to home," he adds. And Sam perfectly fits the mold for the city's latest hero to hold tight. He recently narrated a BBC documentary on the late Alan Hull, frontman of fellow Geordie legends Lindisfarne, and went viral in summer after appearing on BBC Breakfast with a tremendous hangover after celebrating the takeover of Newcastle United FC outside St James' Park.
"I'll be sitting having tea with my gran and someone will come over and just grab me like they're my pal," he says of the somewhat suffocating success at home. "Look, I'll give you a photo but just give me my time with my grandmother."
With a second album that's made him a bonafide star for a new generation, all focus now turns to 2022 and hitting the road. "It's gonna be fucking mad," he reflects reasonably. "Finsbury Park, headlining festivals… It's nuts." Is it frustrating, we suggest, to constantly be catching up with himself and playing smaller shows while bigger ones are already booked in the future? Or exciting knowing that it's still getting bigger?
"It's fucking brilliant!" he beams. "It's a constant domino effect, and long may it continue. All of these things sounded completely inconceivable and unbelievable until they started happening, and now I don't even know what this is capable of, or where it's capable of going. I just don't know. I'm just gonna fucking keep my mouth shut and do my job."

'Seventeen Going Under' is out now via Polydor.